Outside Business Journal
Outside+ Announces New Gear Up Give Back Beneficiary: The Outdoorist Oath
The program invites everyone to donate used gear for a new nonprofit centered around planet, inclusion, and adventure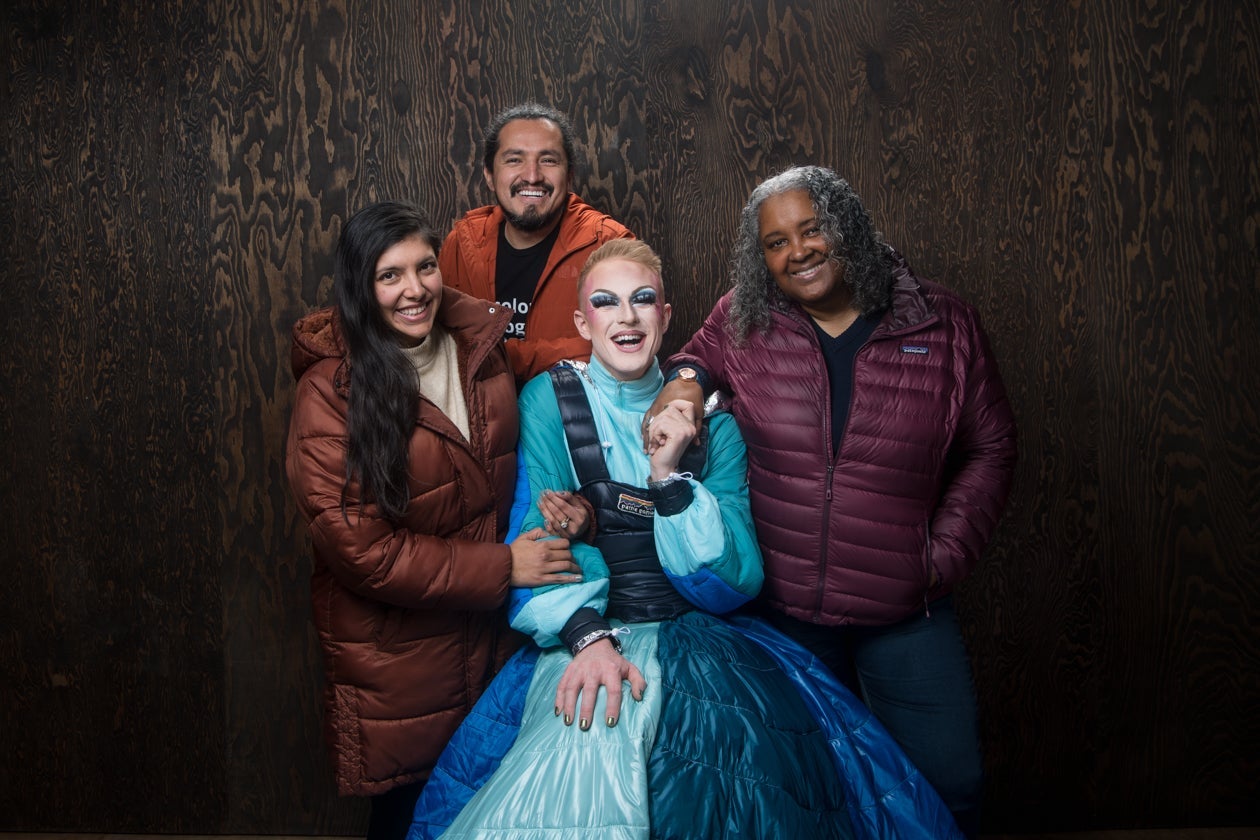 Heading out the door? Read this article on the new Outside+ app available now on iOS devices for members! Download the app.
Upcycle your used outdoor gear and apparel and support a powerful cause. That's the mission behind Outside+'s Gear Up Give Back (GUGB) program, now in its third year. Outside+'s newest beneficiary is The Outdoorist Oath, a new nonprofit that aims to create a global community of allies for both people and planet. The Oath is built on an inclusive definition of adventure and the notion that every single individual brings their own special gifts and talents into allyship. 
"Gear Up Give Back is not only an exciting opportunity for the Oath because it will provide resources for us to continue doing this work, but because of the incredible alignment of values between the program and our organization," said Oath executive director Gabaccia Moreno.
At Outdoor Retailer Snow Show, GUGB was recognized for its environmental and social impact with a coveted Innovation Award. A panel of 15 judges considered 152 nominations before deciding on 15 winners. "We are deeply honored by this recognition and humbled to be in such good company," said Emilia Smith, who manages Gear Up Give Back. "It's inspiring to see all the powerful initiatives the outdoor community is doing, especially within the intersection of sustainability and diversity, equity, and inclusion."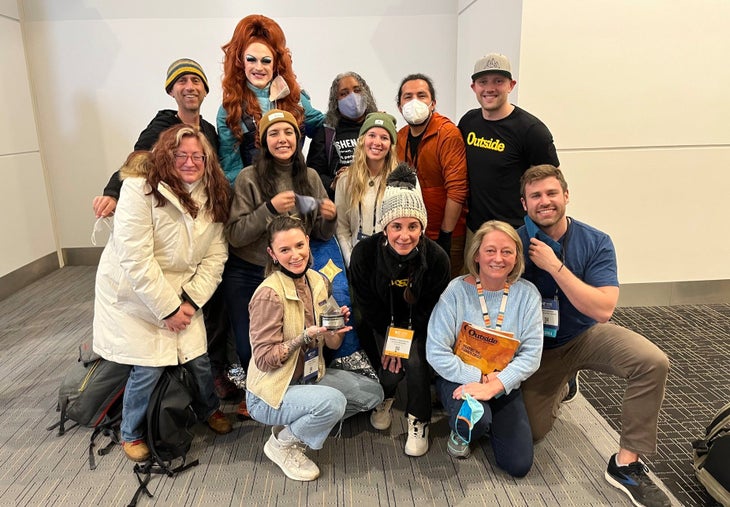 Cairn, which started as a subscription box service in 2014, was acquired by Outside in April 2021. Cairn quickly began to think of its responsibility to the planet and did not want to be a company that was just putting more stuff out into the world without thinking about their lifecycle. That's what inspired the Gear Up Give Back program, launched in March 2018. "Like you, we get a thrill from discovering innovative new gear, which means we end up retiring some of our equipment simply because we've moved on to something that works better for us," said Smith. "GUGB inspires people to give up their used gear to keep more products out of landfills, make more gear accessible to more people and support organizations that promote inclusion in the outdoor space."
Gear Up Give Back Supports the Oath
In 2021, the GUGB program generated $35,000 in donations for Outdoors For All. Just as Outside+ and Cairn began to look for a new beneficiary that aligns with the core company values at Outside, the Outdoorist Oath was born. "We knew right away that this was a cause we wanted to partner with and support," says Smith.
The Oath was founded by activists Pattie Gonia, José González, and Teresa Baker as an education model that empowers the individual to protect the planet and create more welcoming outdoor spaces. "So many people want to take action but are walking on eggshells because they're afraid of messing up," Pattie Gonia said. "We really want to create a space where people can accept where they are and recognize that we can all do better and work toward that, and failure can be a part of the process."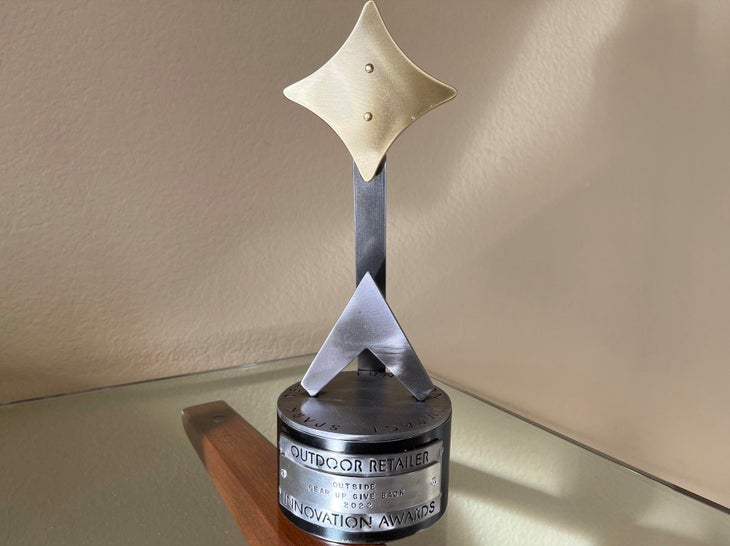 How the GUGB Program Works
Much in the way that the Oath empowers individuals to make a difference, so does GUGB. All you have to do is clean out your gear closet, box up your stuff, and print out a free shipping label. Your pre-loved gear will land at The Gear Fix, a repair and consignment shop in Bend, Oregon. The Gear Fix repairs and cleans donated items and sells them. All proceeds then go directly to the beneficiary, the Oath.
GUGB also wants to partner with brands. "There are four ways brands can partner with this program," said Smith. "The first is through matching contributions. In the past, we have had brands match our end of year donations by $5,000 to $10,000. The second is through incentives, by offering GUGB participants discounts on new gear. Thirdly, brands can donate excess inventory, samples, or damaged products. And fourth is cross-promoting. Any brand partnership will be showcased on our website, social media, and in emails."  
"We'd like to invite our community to join us in taking action for planet and people by doing two things," said Danielle Quatrochi, chief operating and commerce officer at Outside. "First, send us your excess gear so we can make sure it gets into the hands of someone who will love it like you have. And second, sign up for the Oath's free educational webinar and learn how to lend your unique talents to protect our planet and create a more welcoming space for all types of adventurers."
Sign up to join the Oath community at outdooristoath.org and follow them on Instagram @outdooristoath.