Outside Business Journal
The Sierra Club Has Elected Its First Latino President
In 128 years, the organization has never elected a Latinx person as its leader—until now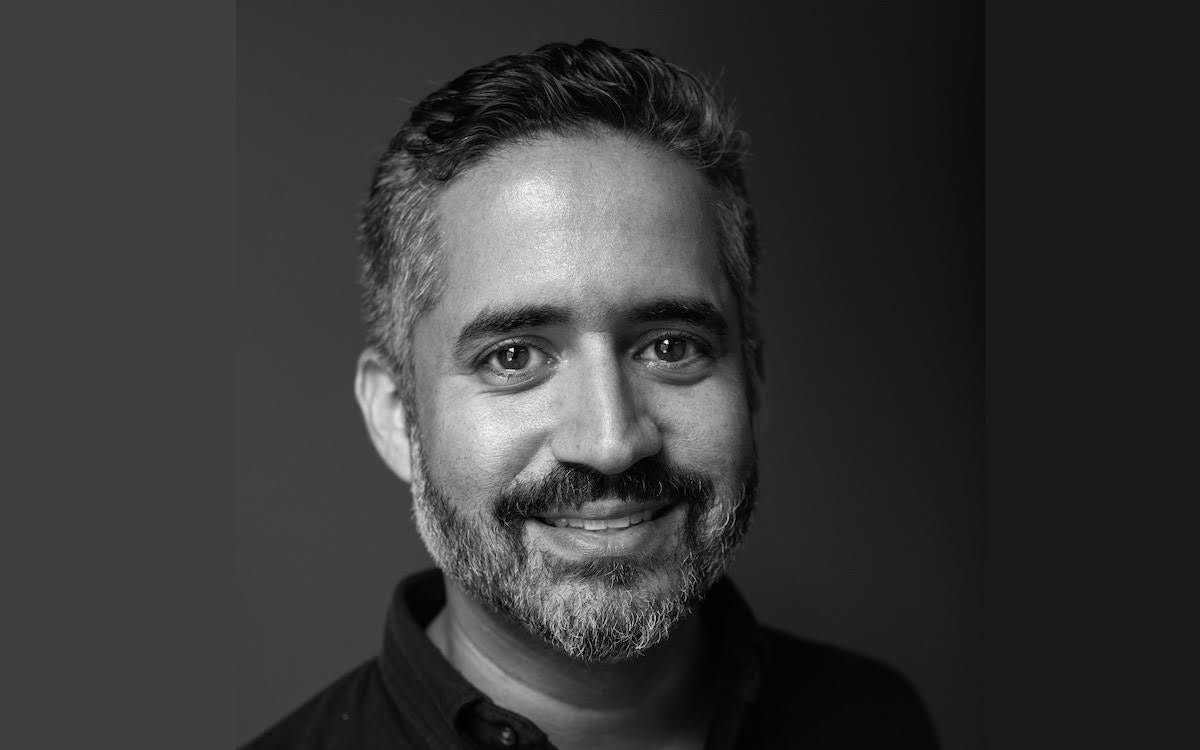 Heading out the door? Read this article on the new Outside+ app available now on iOS devices for members! Download the app.
The Sierra Club's newly elected president, Ramón Cruz, has spent his entire professional life fighting for sustainability, climate advocacy, and responsible urban planning around the world. A graduate of American University and Princeton, he has worked as a senior policy analyst for the Environmental Defense Fund, vice president of energy and environment at the Partnership for New York City, and vice president of Puerto Rico's Environmental Quality Board.
He also represents a major step forward for one of America's oldest environmental groups—as the first Latinx person to lead it.
Outside Business Journal spoke with Cruz this week about his goals for the club, what it means to be a Latino in charge of a national organization, and what anyone who cares about the environment can do, both during the pandemic and after it, to help the Sierra Club fulfill its goals.
First of all, congratulations. This feels like a big step for the Sierra Club, electing a Latino president for the first time in 128 years. What does it represent from your point of view?
Thank you! Though actually, rather than a big change, I see it much more as a continuation of work that started in the last decade or so. When the Sierra Club had its first person of color elected president [Allison Chin, who served from 2008-2010 and 2012-2013], that started a journey that has played out on different levels. Like anybody or any group that starts reevaluating equity and inclusion, it's a constant evolution.
Evolution definitely seems like the right word. How has that played out in the last 10 years or so for the Sierra Club?
On two levels, definitely: external and internal. On an external level for the organization, it began a few years ago when we embraced something called the Jemez Principles, which are basically a set of guidelines that help organizations be more conscious of how they operate. Those have a lot to do with leading from behind, being asked to join causes rather than parachuting in and trying to impose leadership, and working with smaller organizations as partners and equals. Internally, there is a whole second effort. Back when we embraced Jemez Principles, the whole Sierra Club staff went to a series of trainings called "Growing for Change" that taught people how to deal with their own prejudices, how to be much more conscious about speech, how to relate to others, and how to work together. We've invested a lot of resources into making sure this is a safe place for everybody to work, a place free of harassment that provides family-sustaining wages, supports people of all races, genders, sexual orientations, and socioeconomic statuses.
Why do you think it took over a century for the group to elect a Latinx person as president?
First of all, even though the foundation of the club has remained consistent throughout the years, our principles have meant different things to different groups over time. We work hard to bring people into nature and help them enjoy it, but for a long time, the only people who could enjoy nature were people of a certain socioeconomic status, and a lot of them were white. That's just the reality of the historical context. That was probably the primary reason—a consequence of context. As our organization continues to evolve, and the country evolves with it, I know we will see a greater and greater diversity of voices arise. I think my election, in some ways, resembles the nation, the growing importance of the Latinx population in the U.S. In a way, I think the Latinx population represents the future of the country. You can see different voices emerging—in youth organizations, in new members of congress. It's no coincidence that two of the biggest organizations in the country, the Sierra Club and the ACLU, are both currently headed by Latinos.
You've stated that one of your primary goals, as president, will be defeating Trump in the next election. What's the most important step the Sierra Club will take to help get that done?
If I had to choose one, it would be mobilizing as many people as possible to elect an environmental agenda. To be clear: It's not just about Trump. It's about ensuring that in local and state races, candidates win who support a pro-environmental agenda. Now, if you ask me about the biggest threat from Trump, I would answer that in three parts. One is the threat to institutions: a free press, an independent judiciary, a system of consistent laws and regulations. Those are being seriously threatened by the Trump administration. The second part—and this touches on our overarching goals at the Sierra Club—has to do with world leadership. Trump is seriously harming the status of the United States as a world leader. Getting out of the Paris Agreement, for example, takes the U.S. out of the running for leadership on so many issues that will become critical in years to come. Finally—and this is very close to our overarching goals—the administration is dismantling the environmental regulatory framework that has taken 50 years to create.
If mobilizing people to vote is priority number one, how are you working to do that?
Our tactics are in constant flux right now because of the COVID-19 situation, but you must remember that the Sierra Club has shown the capacity to mobilize people through other challenging periods. COVID-19 has put a hold on many of our traditional ways of organizing, but our teams are actively revising our strategy and coming up with creative solutions. For example, we now hold letter-writing parties on Zoom every Wednesday, which usually consist of a few hundred people from all over the country. What we're seeing through this situation is that there's not one single way of reaching out. Once the country starts opening up, we need to carry that creativity into the future.
What concerns or excites you most about the country reopening?
We just released a report yesterday called Millions of Good Jobs: A Plan for Economic Renewal. A lot of people are saying we need to get "back to normal" as we reopen, but what we outline in this report is that there shouldn't be a plan to go back to normal because what we understood as normal, pre-COVID-19, was an unhealthy and unstable system. In this report, we make it clear that we need to invest aggressively in clean energy jobs as people get back to work. We need to create jobs in electric car manufacturing; in upgrading and retrofitting buildings, public housing, hospitals, and schools to be greener; in manufacturing clean-energy goods; in cleaning up toxic locations and restoring ecosystems. Betting on the old industries isn't going to work. Even with the push from the current administration to return to outdated industries like coal, we see that the market has already turned the page. These old ways are dying. We need leadership that can bring everyone who's out of work into new industries that support a stable future.
Last one's a fun one. Favorite outdoor activity?
That's difficult! Almost everything I do is outdoors. I transport myself by bicycle mostly, so I wouldn't be able to live without a bike. But I think if I had to choose an outdoor activity for recreation, it would be a mix between hiking and sailing. I love hiking, and I have a sailboat that I take out for day sails around the New York Harbor.