Outside Business Journal
After a Challenging Year, Trade Show Sustainability Suffers a Hit
Trade shows are returning this summer, but for many, sustainability measures have taken a back seat to safety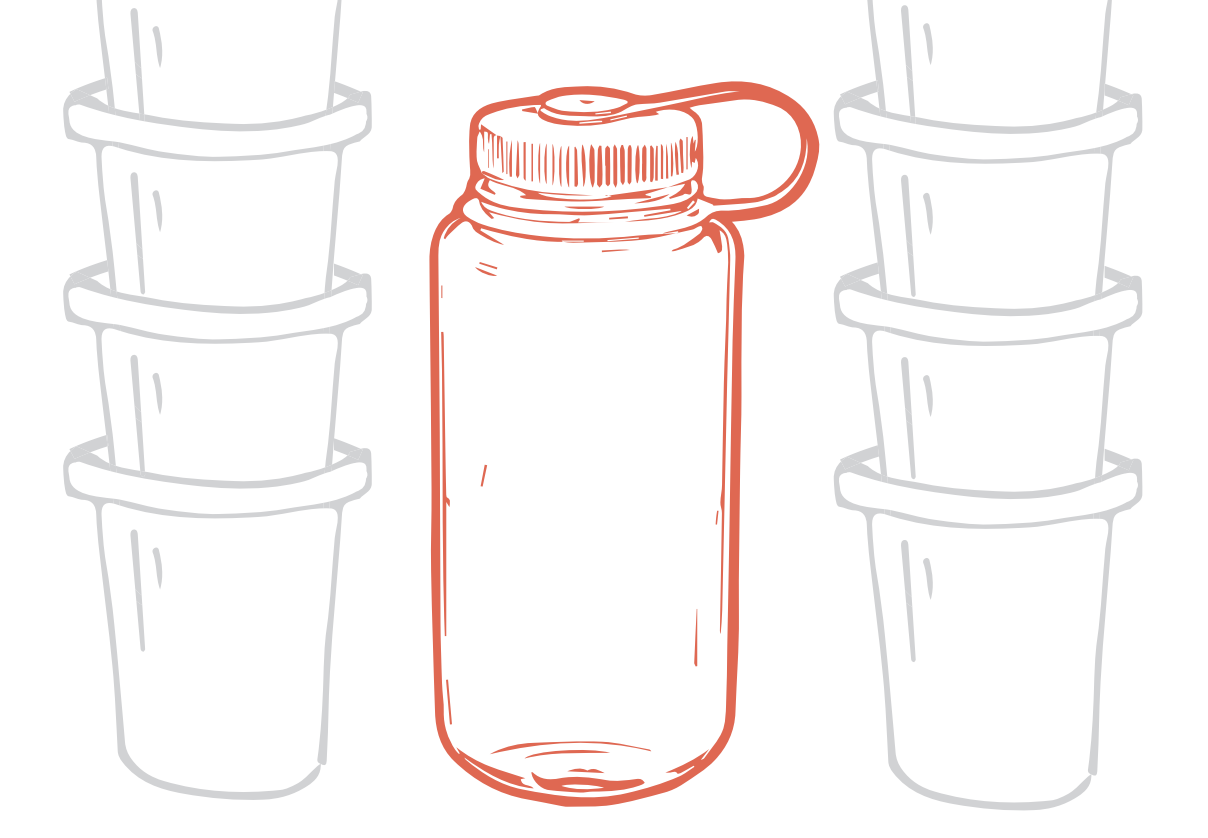 Heading out the door? Read this article on the new Outside+ app available now on iOS devices for members! Download the app.
Like it or not, trade show sustainability programming is a luxury—at least in comparison to immediate human health needs. And this year, it's yet another thing the pandemic has put on the back burner. Though Outdoor Retailer has announced its return this August, pandemic protocols are still evolving. That's according to Marisa Nicholson, senior VP of Emerald, which owns the show. "The situation remains fluid as we reevaluate safety considerations for events at large indoor venues," she said in a statement. "Bringing the show back—and back safely—is the focus."
Pre-pandemic, there was immense momentum across the trade show industry to reduce waste and become more sustainable, said Lia Colabello, managing principal at sustainability consultancy Planet+Purpose Solutions. At Outdoor Retailer Summer Market 2019, the show eliminated aisle carpeting, nixed plastic bottles from concessions, and installed water refill stations around the venue. And a Plastic Impact Alliance (PIA) project diverted 6,000 sample cups from the landfill and created more than 170 in-booth water stations. This year, the PIA cup project has been rolled back, and show-goers likely won't see any other new initiatives from OR until after the pandemic ends.
As we go to press, OR intends to follow Centers for Disease Control and Prevention guidelines, requiring masking for unvaccinated individuals, said Lisa Ramsperger, show PR manager. That means disposable masks, as well as single-use food and beverage containers. At least the Colorado Convention Center's recycling and composting receptacles should keep some of the waste out of landfills. And exhibitors can choose to use reusable cups during booth events.
Finding venues with eco-friendly infrastructure—like composting receptacles—is one avenue other shows are pursuing this year. When California gathering restrictions led Lodestone Events to relocate its Outside Adventure Expo, a consumer event for overlanders, it chose the Utah State Fairpark in Salt Lake City in part because the venue already had green initiatives in place, said Lodestone Marketing VP Jessica Kirchner. Those initiatives include energy-saving light fixtures, refillable water stations, and water-saving faucets and toilets. Similar to the Colorado Convention Center, the Fairpark also offers composting and compostable packaging and utensils, and is near public transportation.
At Grassroots Connect, organizers plan to make their own changes this year: the event will shift from a trade show to a "buying and educational event" when it returns in November 2021, leaning more into the meet-and-greet aspects of trade shows and less into booths and displays. The switch will have a tremendous environmental impact, said Rich Hill, Grassroots's executive director. A smaller show means fewer airline flights, and nixing booth walls and most displays will reduce waste, he said.
But for most shows, said Colabello, "Reducing impact is rarely as simple as it appears." After all, successful sustainability initiatives rely on a network of partnerships that include the venue, show organizers, food and beverage and waste management vendors, and exhibitors. "With in-person trade shows roaring back, those goals are still there," she explained. "But, understandably, an added layer of complexity with regards to regional health and safety regulations and disposable PPE may delay the more ambitious commitments to be single-use plastic free within the next few years."
The Big Gear Show (BGS), which will hold its inaugural event in August, always planned to be zero-waste within three years of opening—though it may not look like it this year, said BGS trade show director Kenji Haroutunian, indicating the necessity of disposable food service wares. "But we're still committed to our [three-year] goal," he said.
Even if shows do fall short of their sustainability targets, brands can still take steps to reduce waste. One example: OR's Digital Market platform helps brands eliminate waste from throwaway printed materials and allows digital catalogs to be updated in real time, Ramsperger said.
Brands can also use recycled and recyclable booth materials, like Nikwax has in the past, or buy carbon offsets for travel like The North Face. Right now, every little bit helps.