Outside Business Journal
Alisa Otto, Founder of Ottomatic Threads, Is on a Mission to Bring Size Inclusivity to the Outdoor Industry
Too many uncomfortable experiences wearing men's clothing when out on trails prompted Otto to redesign women's outdoor apparel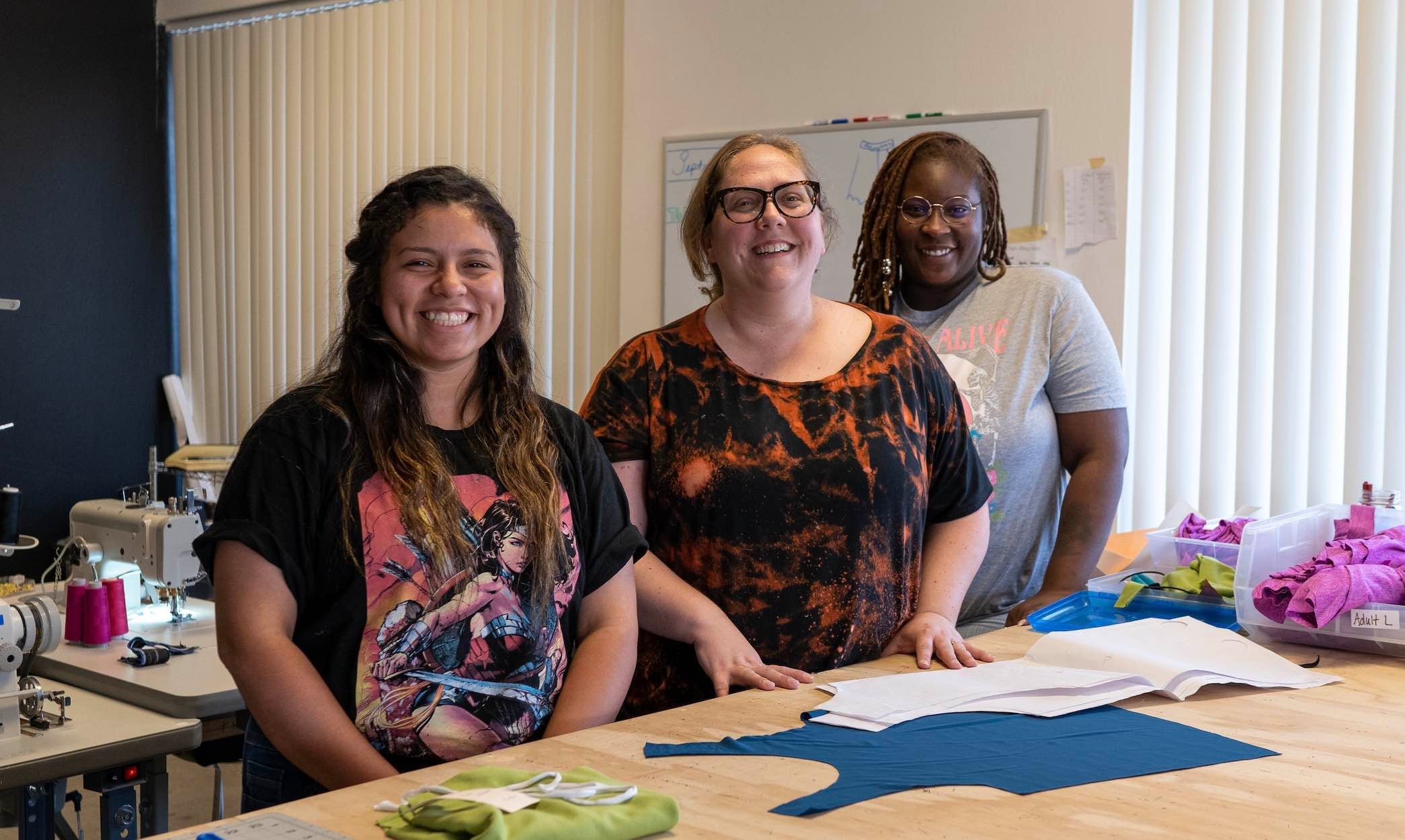 Heading out the door? Read this article on the new Outside+ app available now on iOS devices for members! Download the app.
As an entrepreneur and outdoor enthusiast, Alisa Otto (above, center) finds solace in nature. But every time Otto wants to go explore the trails of Northern Texas where she lives, she finds herself having to go through the men's section of a local clothing store to find a size that's right for her. Seeking out something more technical than the oversized cotton T-shirts is a journey in itself. "I often resort to borrowing my husband's T-shirts that have moisture-wicking and thermal properties," she said.
Her love for hiking was stifled by the difficulty of finding comfortable apparel right for her body. After several of her friends had described similar experiences, Otto took it upon herself to address the needs of women in the outdoors, creating a body-positive brand that's making steps towards size inclusion.
Ottomatic Threads is a women's outdoor apparel company that draws inspiration from national and state parks. Otto launched the company in 2020 to provide women with activewear that fits and performs in even the most extreme conditions. Now, with a micro-factory operating in the company's Northern Texas office, Ottomatic Threads is strengthening the community of female outdoor participants.
We caught up with Alisa to learn about her business and her mission. An edited version of our conversation is below.
How do you see yourself fitting into the history and culture of women-led companies in the outdoor space?
I hope to show other women entrepreneurs that there is space for them in this industry. The outdoor industry in general, and apparel manufacturing specifically, are historically male-led industries where women aren't often seen in leadership roles. I am hoping that by being transparent with my company, other women will be encouraged to take on topics that matter to them. 
How is Ottomatic Threads inspiring the next generation to create sustainable apparel?
Our goal with the micro-factory is to create a space where people can see their clothing being made. I think it's important to see someone actually making your clothes so you understand the work that goes into making them. We host community workshops, kid camps, and birthday parties centered around teaching people to sew in a sustainable manner. This past weekend, for example, we hosted a seven-year-old's birthday party and the kids were so excited when I told them we use some fabrics that are made from recycled materials because it helps save the environments of their favorite animals. I think tying sustainability into topics that matter to people is really key in getting them to understand the importance of it.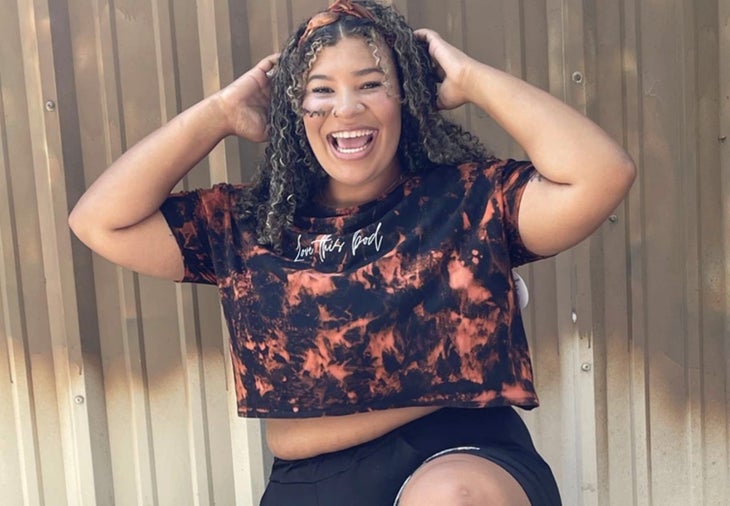 What is Ottomatic Threads doing to combat unhealthy social pressures, assumptions, and expectations for girls and women in the outdoor industry?
Size inclusivity is a top priority for us and along with that comes the message of self love. We have a body positivity collection that helps us to remind ourselves to love the bodies we are in, regardless of the size or ability. When we first launched, we had the goal of expanding our size range, and in 2021 we were able to take that leap. Now every single style is available in XS-6X. If a style won't work for every size, we simply do not produce it; high quality outdoor clothing should be available to women of every size.
Your company donates 1 percent of all proceeds to national parks. Which national parks do you keep close to your heart?
Zion is the first national park I went to solo and it's where I found peace with my body after suffering a couple pregnancy losses the year before. I was terrified to go on my own, but I was so proud of myself for doing it and it really gave me confidence in the outdoors. I remember just breaking down crying after finishing hiking the Narrows and just feeling so relieved everything had gone to plan. Since then I've gone on several solo trips to other national parks and it's honestly my favorite way to visit them now.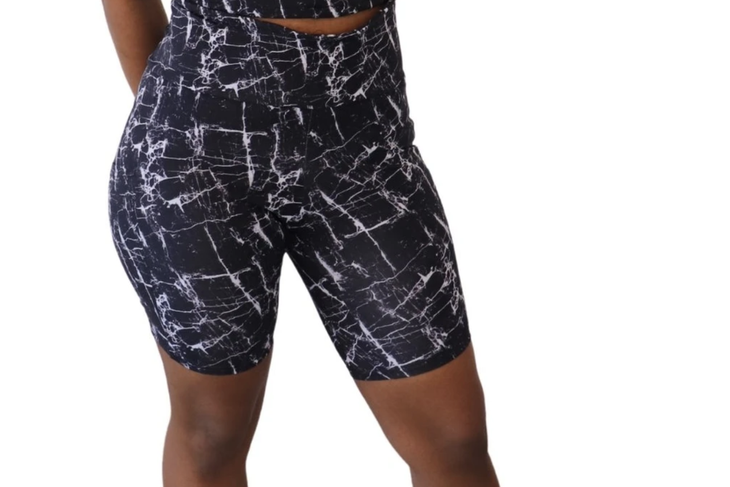 What specific lessons can the outdoor industry take from your sustainable efforts through your micro-factory in Northern Texas?
There's a saying that holds strong here: "if it's important to you, you'll find a way; if not, you'll find an excuse." We are a small team, but sustainability is important to us, so we've figured out how to integrate it into the core of how we function. We save scraps, we redesign to minimize waste, we eliminate designs that are too wasteful in production, we are constantly taking inventory of what we need and only buy materials if we have a specific use in mind. We are also always on the lookout for more sustainable materials because technology is constantly changing and things pop up on the market all the time. You don't have to be a zero-waste company to be considered sustainably minded. You just need to make the effort.