Outside Business Journal
"I'm Selling My Shop. Here's Why."
Two and a half years after opening his unique, B-Corp certified mountain town shop, Travis Underwood, owner of Chopwood Mercantile, is considering getting out. With his big ideas on how to move the bar for specialty retail, was he too far ahead of his time? Here, he offers lessons learned and some ideas on how to revitalize retail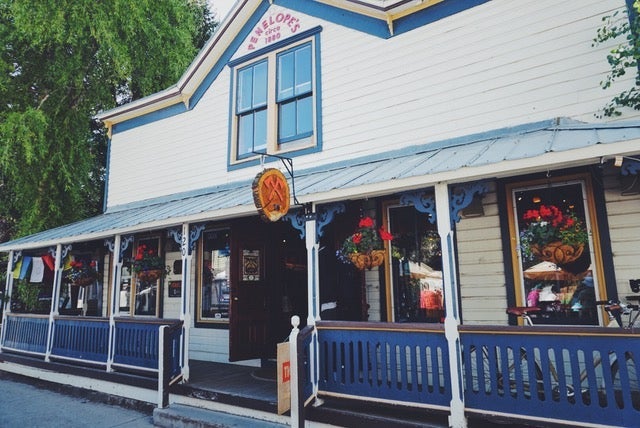 Heading out the door? Read this article on the new Outside+ app available now on iOS devices for members! Download the app.
My shop, Chopwood Mercantile, is a B-Corp certified Outdoor Retail shop in Crested Butte, Colorado, that provides unique gear and guidance to foster experiences in wild places.
We conceived the idea to re-think outdoor retail in 2010 as a way to answer the challenges facing outdoor retail stores. As I see them, these are the top three challenges.
Outdoor gear is marketed towards the extreme athlete and not the day-to-day customer.
Stores are crammed with too much product resulting in poor visual appeal.
Customer experience and service is not compelling enough to compete with online discounting.
Our concept at Chopwood was simple: provide amazing customer experience with curated brands targeted to the everyday user.
Our vision also included a tap room/community space, as trends indicate that consumers purchase what they need and have a connection to. From 2010 to 2014 we hunted for the perfect location in an urban metropolitan area (Phoenix, Denver, Los Angeles) preferably next to an emerging restaurant scene. We—like many independent specialty entrepreneurs—were capital-constrained and did not win on a number of proposed locations. For the most part, prime urban real estate is too expensive for outdoor shops, so they have become the turf of brand stores.
In May 2015, we opened in a 970-square-foot proof-of-concept location in downtown Crested Butte. The remodeled 1880s historic building was perfect: unique, inviting, and full of character.
Take a Quick Tour of Chopwood Mercantile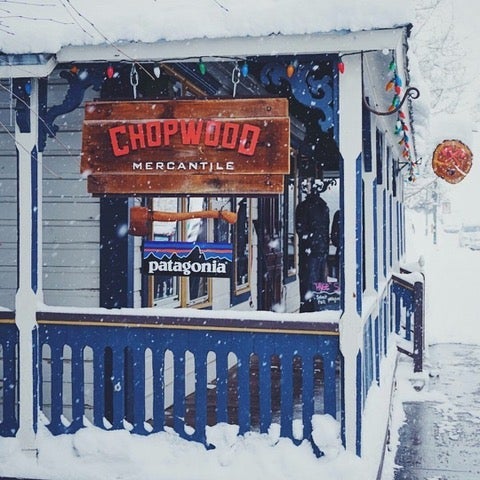 The 970-square-foot downtown storefront oozes mountain town charm all year round.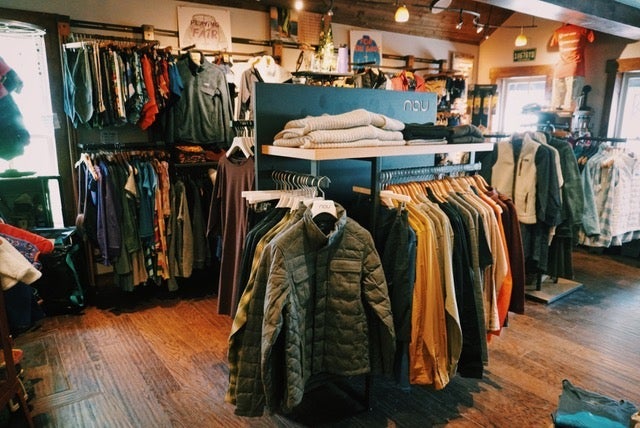 The carefully curated selection of brands at Chopwood is consistent with the company's B-Corp ethos.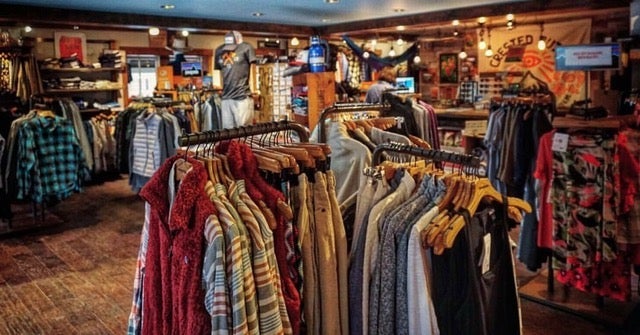 Chopwood also carries a selection of local artisan products.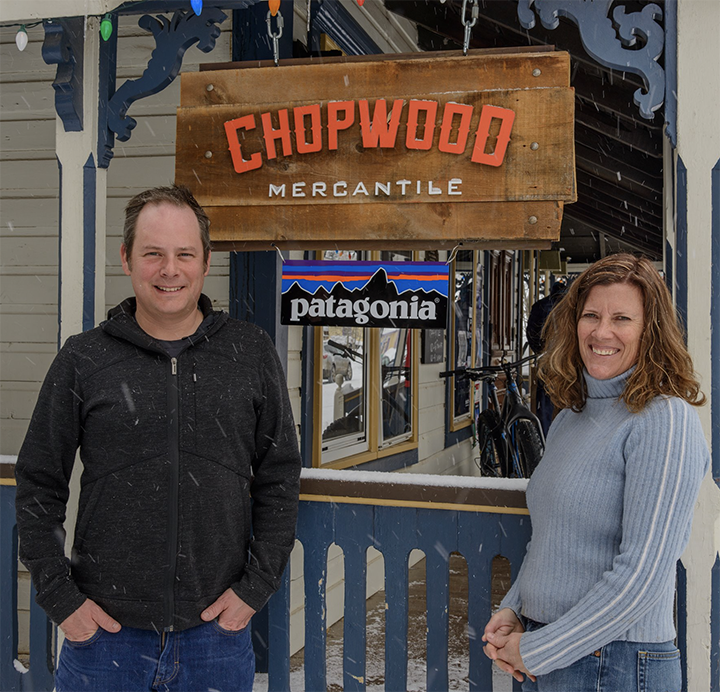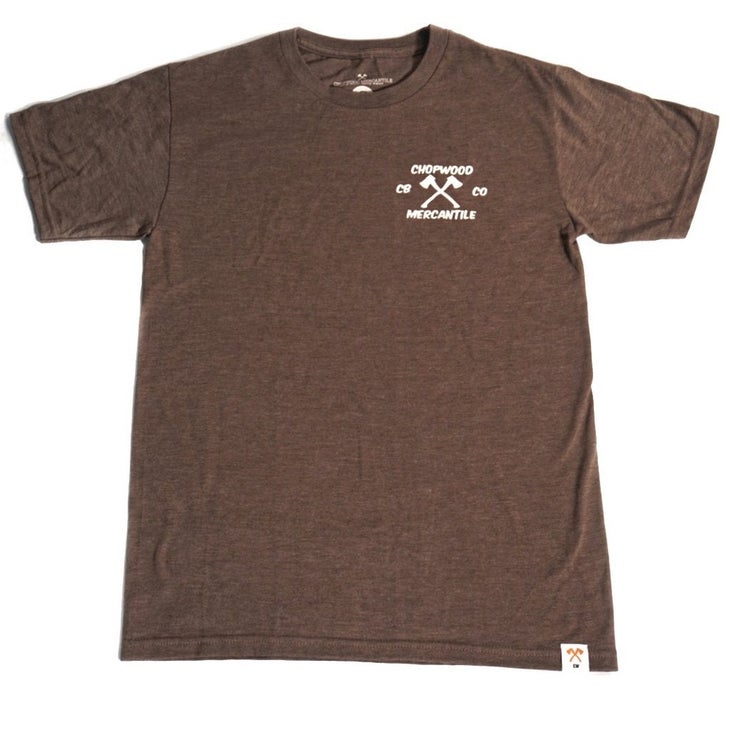 Having previous experience in a retail store in Crested Butte, my wife and I knew the marketplace. Our goal was to validate our business model, minus the tap room. If all went well we would look to expand the concept to other urban locations.
In year one, we turned a profit. In year two, we doubled the business, and now have a solid advocate customer base. We have also launched our own branded products which is a huge opportunity for any retail store.
The hunt for a second location with solid year-round revenue potential ensued. Commercial real estate is tough with record high rent rates. Even though capital has been elusive, we know our concept will be successful in an urban setting. Press continues to talk about experiential retail and interactive retail. It validates our vision and offers hope.
So why am I considering selling? To be clear, it is not because of the five issues I outline below, though they certainly represent challenges we—and any other small specialty retailers—face. I am selling because of our decision to not expand locations and my evolving personal goals.
I raise these issues and propose these ideas in order to create a path for finding solutions and to ultimately create a healthier, more vibrant and robust outdoor industry.
1. We Are Competing with Our Brands' Direct to Consumer Models.
Everyone in our industry is talking about this issue. We put the same items on sale when the brands do. But having post cards hit the mail box pushing the consumer to the brand's website or store does not help our cause. We support DTC but there needs to be a true partnership. I believe there are huge opportunity for brands to partner with key retailers in their DTC model. Brands need to drive customers to their local dealers rather than always going for the extra margin with the DTC sale. Locally.com is a great program that is trying to move this needle forward. After all, unless brands intend to open stores nationwide, they need to be creative about supporting retailers in their target markets. As Rich Hill indicates in his interview, brands that holistically look at all channels do elevate their wholesale business and can not just focus on DTC. Patagonia's Black Friday promo was one that I fully support but it did impact our business. Specifically, they could have co-op'ed the promotion for all retailers, and shared the uptick in sales. They could have worked out a margin split so their loyal retailers could also benefit.
2. True Partnerships Do Not Exist with Our Vendors.
Everyone talks about it at the trade shows but when we take on risky inventory, we get stuck with it. Vendors put their distressed inventory on sale rapidly, often right at the same time we get the product in the store. Brands need to be willing to swap out inventory and take back slow movers. Asking the retailers to take all the risk limits the ability for us to bring in product that is selling.
3. There Is a Lack of Capital for Emerging Retail Ventures.
If we were a brewery, there would likely be a line of investors, but experiential retail has not caught the attention of investment providers. The press should continue to showcase strong and innovative retail shops, so they become sexy and attract investors.
4. Pro Deals in Mountain Towns Are a Killer.
In the outdoor industry, everyone knows someone who has a deal. If brands truly want to support their retailers they need to tighten up and put more controls on the pro-deal scene.
5. Maintain Value for Our Products. 
Today's consumers believe there should be a sale all the time. Direct to consumer, big box, and outlet stores all fuel this. It may be a hard notion to re-train the public but outdoor brands can and should tighten up their supply, and not run to put everything on sale. Patagonia has started to shift their MAP break point to push out when things will be going on sale. They did a better job this year of less sale items, and it had a positive impact on our business.
Chopwood Mercantile in its current state is a profitable, sustainable business. It is perfect for an individual that would be happy running a small business in an amazing mountain town.
For me, it's not enough. I have larger aspirations and a growth plan that does not seem feasible to meet those goals without a solid financial/real estate partner. The challenges I listed are not insurmountable, I just set out to re-think retail on a larger scale. Perhaps it's time to pass the torch.