Outside Business Journal
Elephant in the Room: How the Outdoor Industry Is Tackling Its Dependence on Polybags
Outdoor brands are working to address their plastic packaging problem, one polybag at a time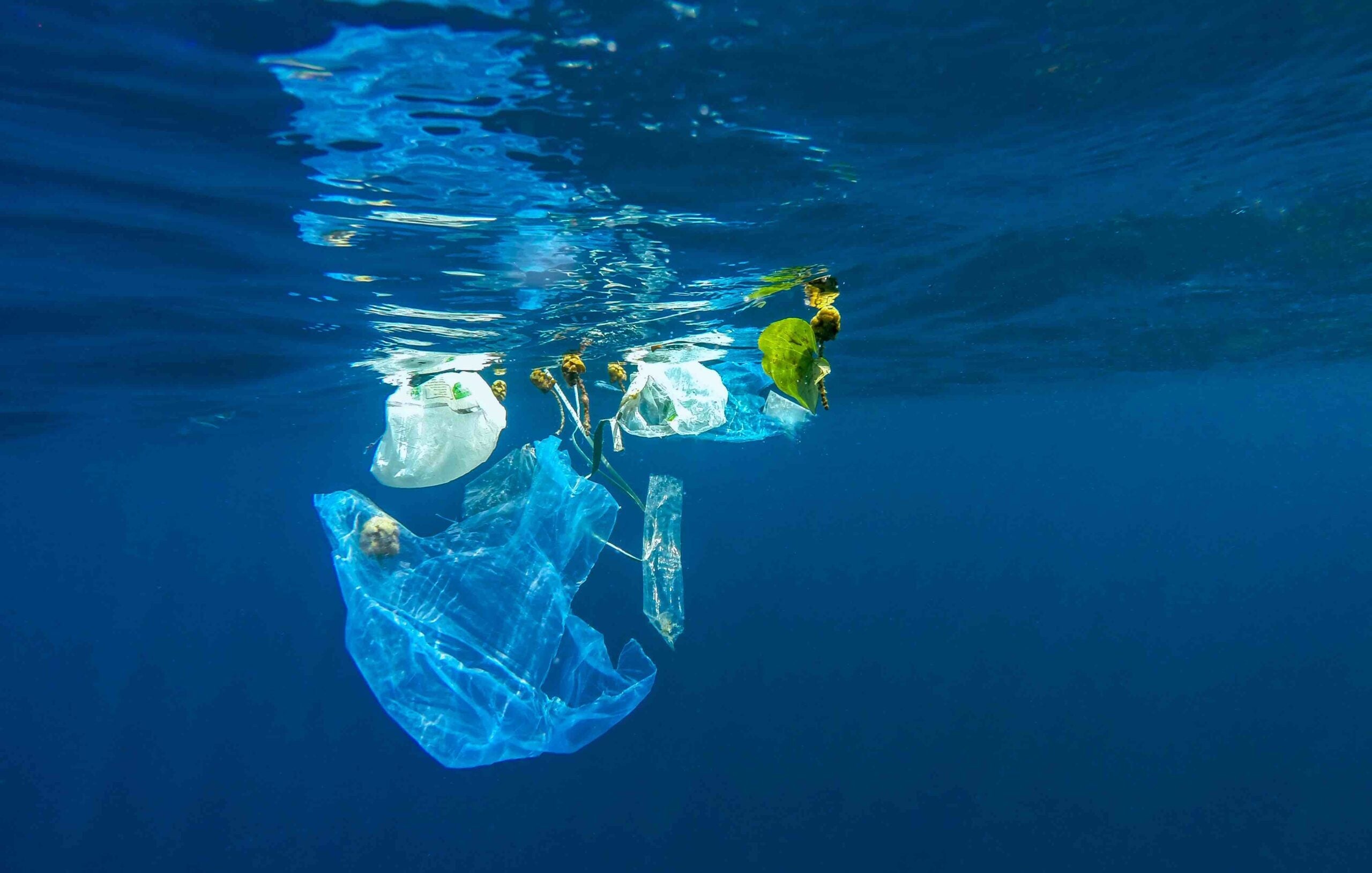 Heading out the door? Read this article on the new Outside+ app available now on iOS devices for members! Download the app.
Two years ago, Florian Palluel hit a crossroads. His employer, the France-based company Picture Organic Clothing, had emerged as a sustainability-driven player in the outdoor industry, building technical snow and surf apparel from recycled and organic materials while maintaining a minimal carbon footprint. The company had even secured B Corp certification, a status reserved for businesses that meet the highest standard of social and environmental performance. But, as Picture's newly elected sustainability manager, Palluel had found a significant crack in his company's green exterior. "We were honestly not that good on packaging," he said.
Like many companies in the outdoor space, Picture relied heavily on plastic polybags to protect its products in transit. For Palluel, it was a harsh realization that Picture, despite its sustainability efforts, was actually contributing to one of the industry's stickiest problems.
He began to research packaging alternatives, contacting larger outdoor companies like prAna and tentree that were already on their own sustainable-packaging journeys. Both had opted to roll-pack their soft goods, then pack multiples into a large master polybag instead of individually wrapping them, which helped each company drastically reduce single-use plastic waste in its packaging. But roll-packing requires human intervention, training, and tends to cut into efficiency—and therefore profit—which is why it's not more widely adopted.
In 2018, REI released its Product Impact Standards, challenging outdoor companies to step up their sustainability efforts across the board, or be left out of REI storefronts. For Picture, the call to action couldn't have been louder.
Within a year the company had its own system in place, combining the roll-pack method with a third-party package reuse company. So far, the brand has reduced its polybag use by 53 percent, while removing 425,000 polybags from its supply chain. Palluel acknowledges that there's still plenty of work left to do.
"When you want to remove polybags, it can't be done overnight," Palluel said. "It's a process."
For prAna, that process has been over a decade in the making. The clothing company first pledged to eliminate polybags back in 2010 and estimates that it has taken over 20 million plastic bags out of the supply chain during that time, according to prAna Director of Sustainability Rachel Lincoln. Still, the company has since realized that its individual impact isn't enough to curb the problem—it needed to get other brands on board.
"We should be sharing our secret sauce with other brands wanting to make the switch to responsible packaging," Lincoln said.
Collaboration is Key
Driven by that desire, prAna started the Responsible Packaging Movement (RPM) in August 2020. RPM offers members educational resources like how-to guides and a live speaker series to help brands like Picture start their own shifts toward sustainable packaging. There are currently 77 brands that have joined RPM from the outdoor industry and beyond.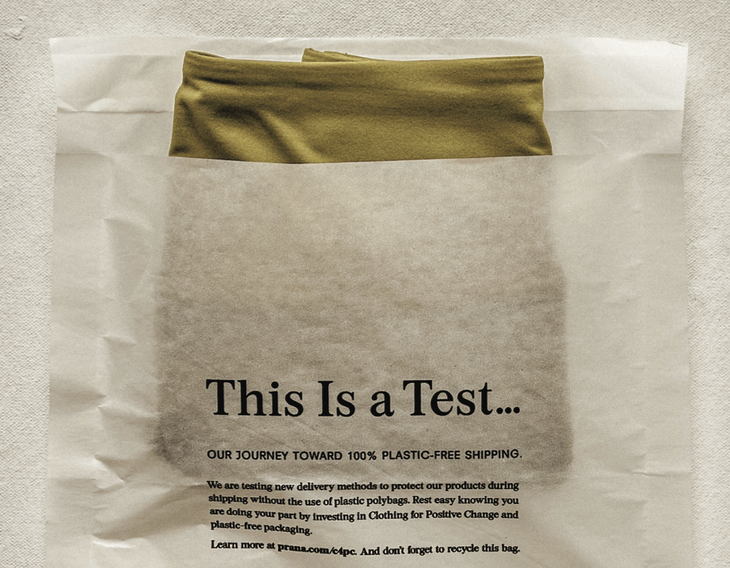 RPM isn't the only show in town. The Plastic Impact Alliance (PIA) launched in 2019 after Kristin Hostetter (editorial director of Outside Business Journal) wrote an editor's note about the outdoor industry's plastic waste problem at Outdoor Retailer. The letter sparked so much interest that she decided to form a coalition of brands to share ideas and bring about change. The PIA currently has more than 400 members—companies across the outdoor industry dedicated to eliminating plastic waste from their businesses.
Last summer, PIA members exhibiting at Outdoor Retailer hosted 170 water stations around the show floor and found reusable solutions for their in-booth show events, nixing untold plastic bottles from the show floor. And a new, private PIA LinkedIn forum serves as a place where members can collaborate, share, and brainstorm solutions. "Water bottles and cups at trade shows were the low-hanging fruit," Hostetter said. "Packaging—and in particular polybags—is much harder to eliminate. But the problem is real. Retailers have sent me photos of mountains of polybags they get saddled with every time a shipment comes in."
PIA member NEMO recently launched an innovative partnership with DAC (also a member), dubbed the 100K Polybag Elimination Project, to replace the polybags that encase tent poles with reusable Repreve fabric ones. Both companies are hoping the initiative takes off—Big Agnes, Hilleberg, and REI are already in talks with DAC. Next up for NEMO is tackling the larger polybags used to ship sleeping bags.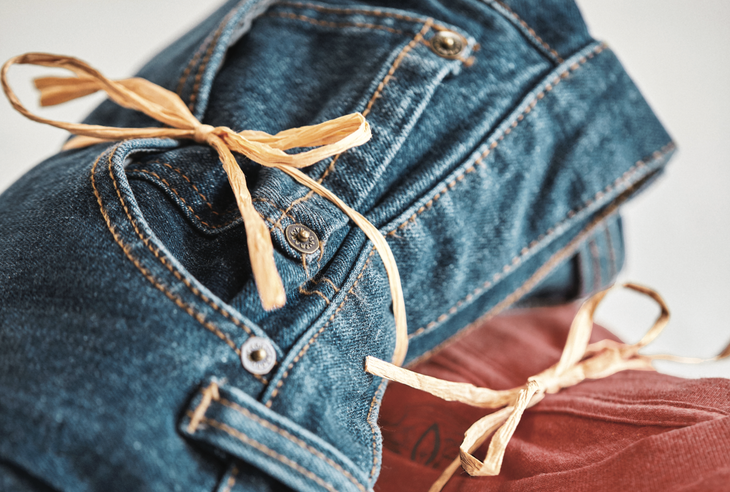 There are plenty of other brands reimagining the way goods travel. Picture has teamed up with Finnish shipping company RePack to help recapture packaging from consumers instead of tossing more garbage into landfills. Picture buys the packaging from RePack and provides postage for consumers to send empty packages back to RePack, where it is sold back to Picture, essentially "closing the loop" and using far less energy than traditional recycling, said Palluel. Toad&Co has been using a similar reusable shipping bag (LimeLoop) since 2018.
But an even bigger challenge lies beyond direct-to-consumer shipping. After all, most product reaches the U.S. wrapped in polybags from manufacturing centers in Asia and Europe.
"We told our factory in Turkey that if the bigger brands like prAna can make the shift away from plastic packaging, there's no reason for Picture not to do it as well," Palluel said. And it worked.
Raising the Bar
The industry-wide accountability established by RPM and PIA is proving to be a powerful driver of change, but the outdoor industry is also targeting change at the legislative level. PrAna and other outdoor brands have begun working with 5 Gyres—a nonprofit dedicated to ending global plastic pollution—to demand legal action.
The nonprofit helped introduce the Break Free from Plastic Pollution Act of 2020 in Congress, an act that forces companies producing plastics to either develop sustainable end-of-life solutions for plastics or turn away from them altogether. The act didn't pass in 2020, but was reintroduced in 2021 backed by over 400 environmental advocacy groups. Congress is set to vote on it later this year.
"We are definitely headed in the right direction," Lincoln said. "Both brands and manufacturers want this change—unraveling the system will just take time."