Outside Business Journal
How the Outdoor Industry Can Be More Inclusive of Queer People
Out There Adventures founder Elyse Rylander has been working hard to bring more visibility to the queer community. Here are her suggestions to make your business more inclusive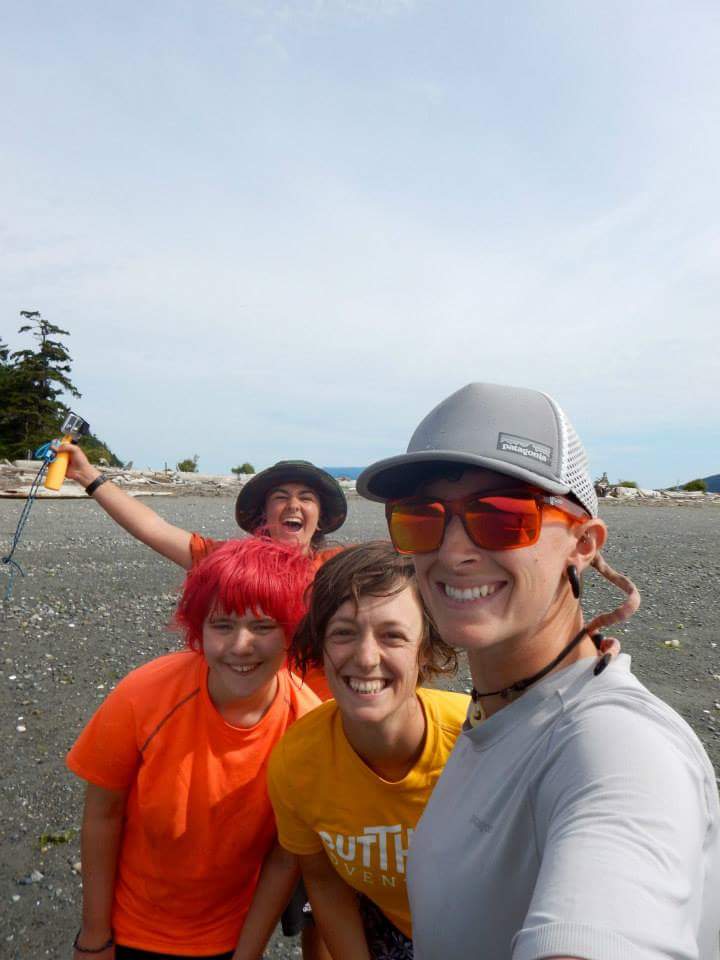 Heading out the door? Read this article on the new Outside+ app available now on iOS devices for members! Download the app.
When Elyse Rylander was in grad school, she couldn't find a single outdoor education program focused on people in the queer community. She had long been a kayaking guide, and saw a clear need for more inclusive trips. So in 2014, she founded Seattle-based Out There Adventures with Kira McGieson. The next year, they took two students on a kayaking trip off the coast of Washington. This year, OTA is running ten day trips, two multi-day adventures, and a four-week conservation crew. Rylander has been laser-focused on making the outdoors more accessible to queer youth, and gear more inclusive and gender-neutral.
Recently, she launched the first LGBTQ Outdoor Summit, which will take place in Seattle in October, sponsored by The Wilderness Society and The North Face. Interested in helping out or joining as a sponsor? Find out more here.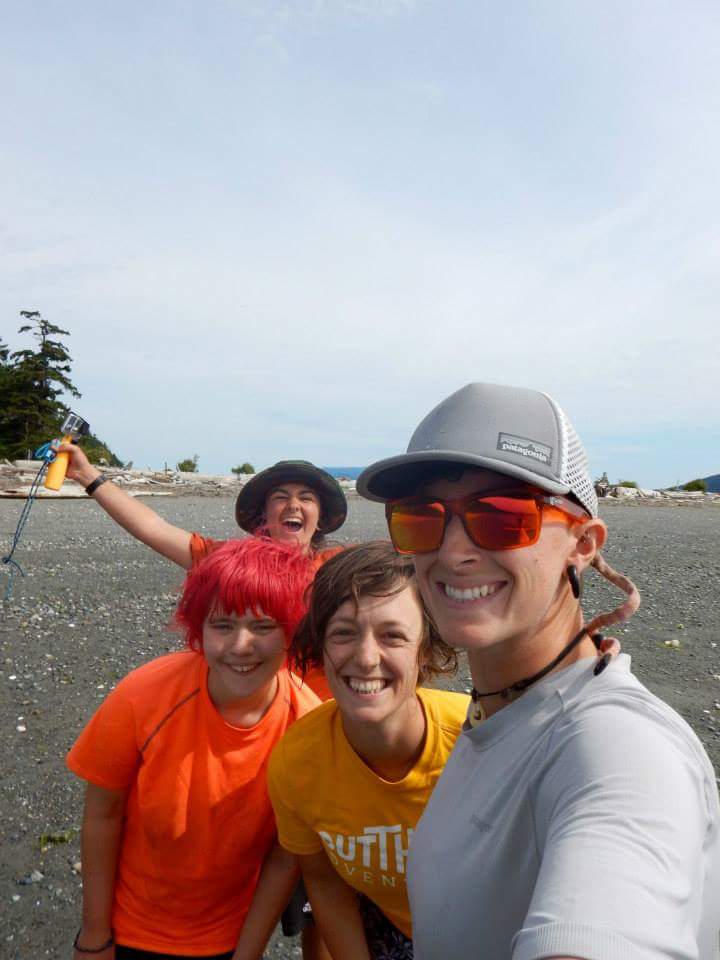 What makes Out There Adventures unique?
I'm a huge advocate of kids going out and doing Outward Bound or local community trips. If they feel comfortable, that's fantastic. But we provide programming to kids that wouldn't find Outward Bound or NOLS accessible to them because of their queer identity. If kids want to have an outdoor experience, but are afraid of tent pairings or gendered bathrooms, it feels more comfortable if it's led by people who look like them. They can hang out with other kids to whom they don't have to explain the meaning of "cisgender," or "pansexual." My goal with Out There Adventures is not to compete with those programs, but to offer an opportunity to supplement them, or get those kids out who fear that those other programs wouldn't be accessible to them. I want to be part of the whole outdoor recreation landscape, not out in my own little world, because ultimately, we all want the same thing.
What barriers do queer kids face in getting outside?
At the root of it is just a lack of visibility. You can't be what you can't see. It's really hard to aspire to these different lifestyles or different careers if you don't identify with anyone you see doing those careers. That's something we're all culturally aware of in some way. We're trying to help people who are marginalized expand what's available to them.
When I have conversations with outdoor education organizations about how to market better to the queer community, that can be kind of tricky. Unlike race or binary gender, it's not easy to look at someone and know if he or she is queer. When you are part of that community, you get really good about noticing other members of your community. You might see people who look a little queer with the way they cut their hair, dress, or carry themselves—people within those communities will notice those things because we are constantly looking for that affirmation in our everyday lives. We need visibility, and we need to do it in a way that isn't tokenizing.
So how do we pull that off without tokenizing people who identify as queer?
We need to put people from these communities out in the forefront, not because they represent diversity but because they're great at what they do. I feel like I most often see folks of color or women or queer people represented in campaigns where the underlying theme is diversity or equity or inclusion. Nobody ever just asks me about my time guiding sea kayaking trips in Alaska, which is what helped me start Out There Adventures. We don't have enough roundtables with people who are not white, cisgender dudes talking about their badass outdoor experiences. But we should. I don't want my queer identity to be the first thing people see. I want you to look at all the cool things I've done in my career. I want to see queer folks, like skier Gus Kenworthy, in catalogs and ads that don't also say "And he's gay!" That approach perpetuates this idea of difference, which can be so pervasive and so reductive.
How can we find advocates for the queer community to help change the outdoor industry?
It's all about relationship building. The thing I have to do with the kids I work with is what I'd like the outdoor industry to do: you have to be authentic and learn more about particular people or organizations. You have to be consistently present in their lives or visibly help with the work that's being done, and establish trust. There are tangible ways a company could do that: Just show up, in places we wouldn't expect you to be. Like pride festivals, for example. I would love to see, say, Outdoor Research and Cascade Designs, which are headquartered here in Seattle, to be more present at events like Seattle Pride. It would say, "Hey, we want you to be part of the work we're doing to get more people outside."
You've said gear companies should offer colorways that are gender neutral. Why?
Decades ago, boys wore pink, and girls wore blue. Then someone decided to change it up, and it stuck. Colors aren't actually assigned to genders. We made those choices and they're arbitrary. But people have strong reactions to them. Some guys can feel threatened if they can't find a jacket in a color they think of as masculine. These things shouldn't be the most important, but they do matter.
What's the LGBTQ Outdoor Summit? Why should people go, and how can they get involved?
The Summit is, to the best of my knowledge, the first of its kind. On October 13 and 14, we'll offer folks from all over the outdoor industry the chance to come together to learn about and create solutions to the access barriers that exist for the queer community. Our hope is to be able to offer workshops and conversations that will be useful, inspiring, and empowering for everyone from those who don't necessarily know how or why to use the word "Queer" to those who have dedicated their careers to bridging the gap between this community and the outdoors.
The overall goal for the is further the conversation about queer inclusivity in the outdoors. Talking about queer identities is much more taboo than talking about people of color, women, youth, veterans, or any of the other communities that spring to mind when we talk about equity in the industry. My hope is that this Summit will break that silence, and offer queer people space to connect and support each other and allies the opportunity to learn more about how to be better at supporting the different needs of their queer co-workers, friends, program participants, consumers, etc.
We need sponsorship support of all kinds. We also will be looking for volunteers and are currently shoring up our facilitator and speaker roster. If folks have a great person in mind or a topic they think should be covered, we encourage folks to reach out. And, obviously, folks can get out there with us!