Outside Business Journal
Getting a Degree in the Outdoors
Utah State and other colleges offer students the chance to get a step ahead in the outdoor industry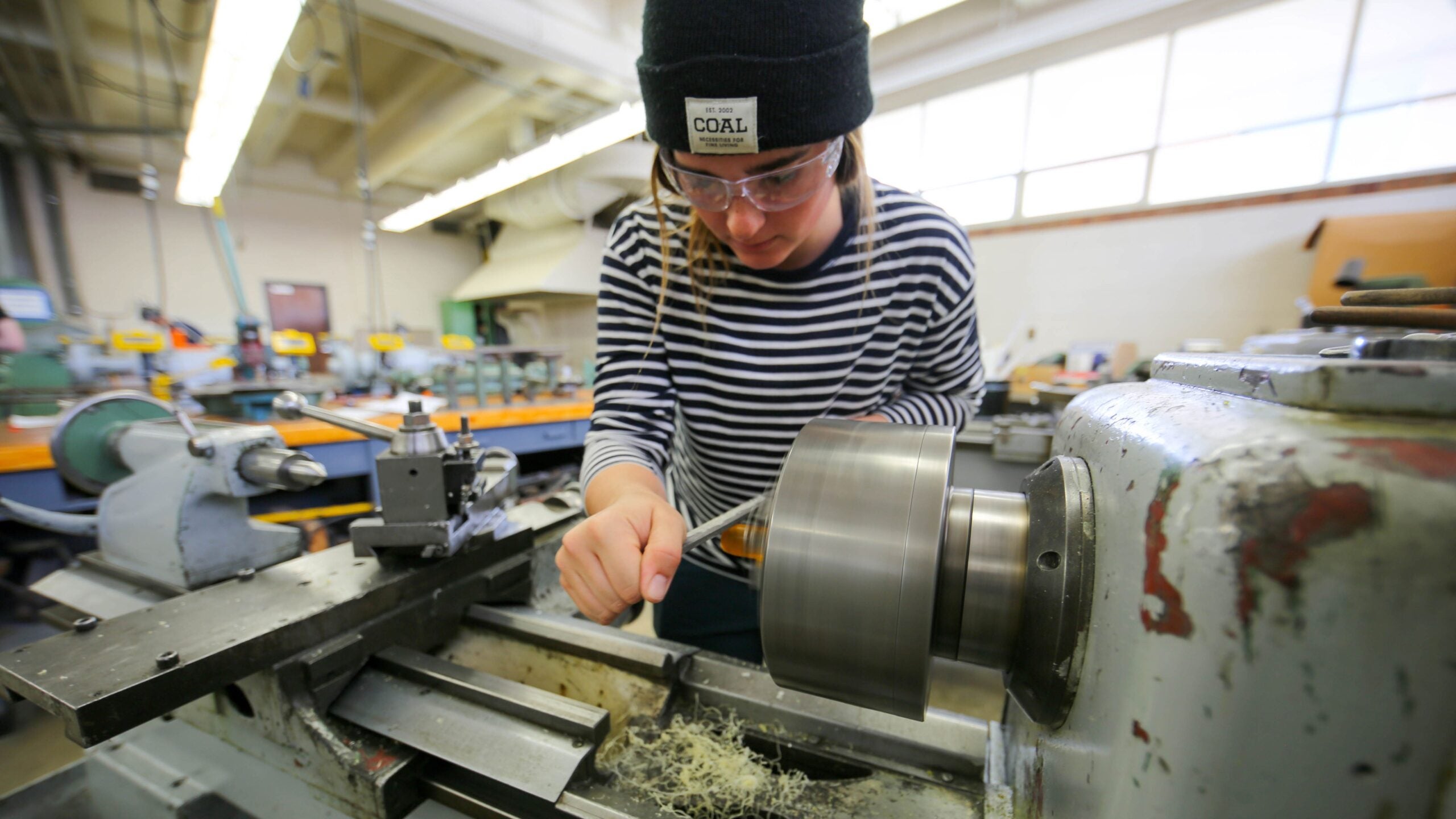 Heading out the door? Read this article on the new Outside+ app available now on iOS devices for members! Download the app.
A workshop at a Utah school is ablaze with sparks as a young designer welds together the skeleton of a burly roof rack meant to sit atop an even burlier overland vehicle. The idea is that the rack will lug equipment or will be the mount for a rooftop tent—perfect for four-wheeled travelers in the city and in rugged environments. The prototype is still under construction and due to be shown off at a trade show in a few months. The only hang-up: the designer is a junior in college and he doesn't know how to weld.
If he were anywhere else, it might be problematic. But it's actually not a big deal for the Utah State University student, who's guided by a professor with a background in designing archery accessories, bike parts, and other hardgoods. The Outdoor Product Design and Development program is chock-full of faculty who know the ins and outs of gear creation and the outdoor industry, which is exactly why this student, and approximately 200 others, are there: to learn how to make gear.
"It's really exciting for me because from one day to the next, I don't know what I could be helping them with," said Andrew Deceuster, a junior-level studio professor and, less formally, roof rack welding instructor.
But Utah State's program isn't the only one out there. Due in part to the increased awareness of the outdoor industry's economic impact, universities and brands are gradually realizing the added value in offering degrees fine-tuned to outdoor business, and the first pools of students are getting a taste of what it's like to be on the fast track into the industry.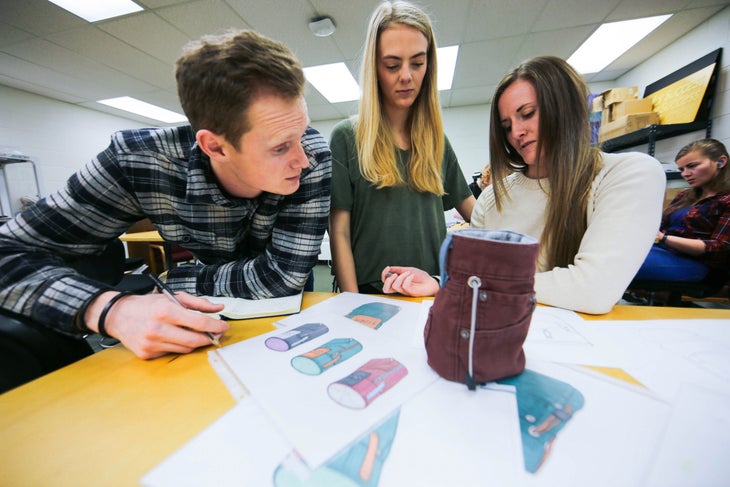 A Step Ahead
On the other end of the gear design spectrum, professor Andrea Olsen is walking students through the nuances of pairing fashion and function in technical outerwear, while students build their own collection of products to pack their portfolio and present to brands like Cotopaxi or Patagonia.
Utah's two-year-old Bachelor of Science program introduces students to all facets of gear design and production: types of gear and techniques, business skills, art and engineering, and industry internships—all setting them up for successful careers. At Utah State, students hone in on the skills needed for outdoor industry work rather than applying a generic curriculum found at other schools.
"My own experience is the perfect example of why this program is so awesome," said Olsen, who landed a job at Columbia Sportswear in Portland, Oregon, after graduating from a more traditional design school where she struggled to learn the gear-specific skills.
"I had to learn how to design a technical outerwear jacket from my job," she said. "If I had a leg up and had known a little bit of how to do it ahead of time, it would have been so much simpler and I could have come in at a higher level where I could contribute sooner."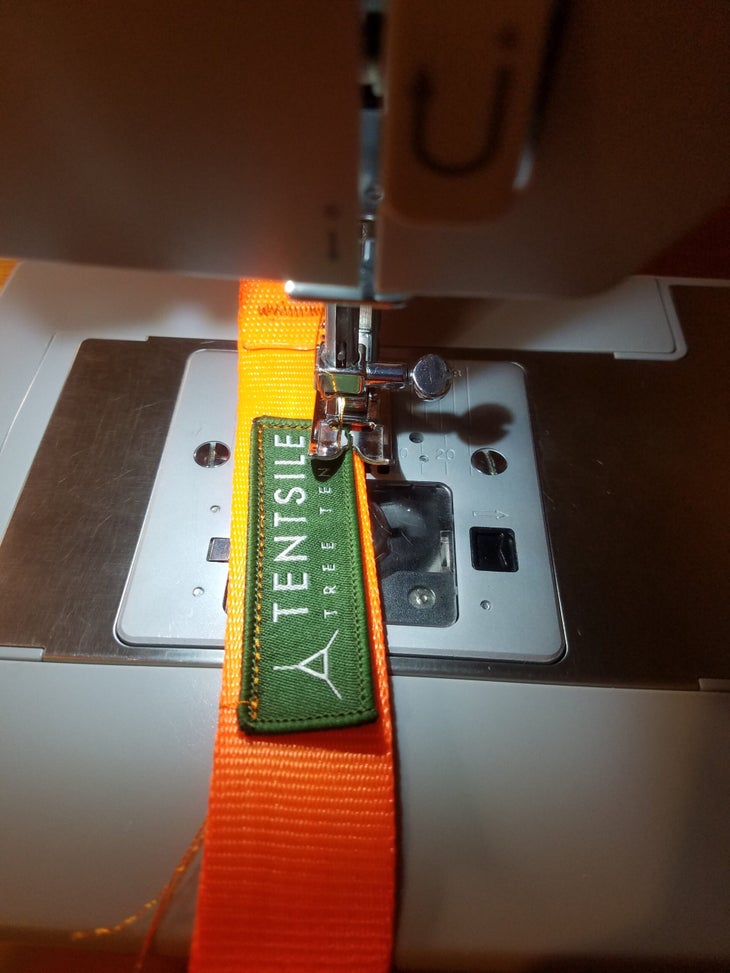 Student Veronica Villhard spent two years studying industrial design in Kansas before transferring to the Utah State program immediately after it launched. Now, her niche is in sustainability and up-cycling. After working with Tentsile tree tents in a studio class, Villhard now leads the company's use of scrap, damaged, or returned tents to create dog leashes, chalk bags, and backpacks for the tents themselves. She calls her upcoming internship with Patagonia the highlight of her life.
"By being here in this program, I feel like I put myself on top of a mountain and I'm a little more visible than the rest of the people with a traditional industrial design background," Villhard said.
Recognizing Industry Value
While Utah State offers the only gear design undergraduate program in the country, outdoor-focused degrees aren't entirely unique.
At the graduate level, the University of Oregon began offering a similar Masters in Sports Product Management in 2015 that goes beyond mere creation and design to also focus on the marketing and sale of all types of sporting goods, including outdoor gear. Only 50 students each year enter the 18-month program that includes a guaranteed, paid summer internship with brands like Nike, Adidas, Under Armour, Columbia Sportswear, or Patagonia.
And last fall, Colorado State University launched an online Graduate Certificate in Adventure Tourism. The curriculum is aimed at giving students the necessary skills to develop and manage outdoor adventure tourism ventures and is loaded with courses that center on tourism marketing, business aspects, leadership, and policy.
"This course provides a unique opportunity for individuals to live their passion, while making a lasting positive difference in the world by transforming lives, increasing cultural awareness, and expanding worldviews," said Mark Gasta, associate professor and program director, and a former Vail Resorts executive.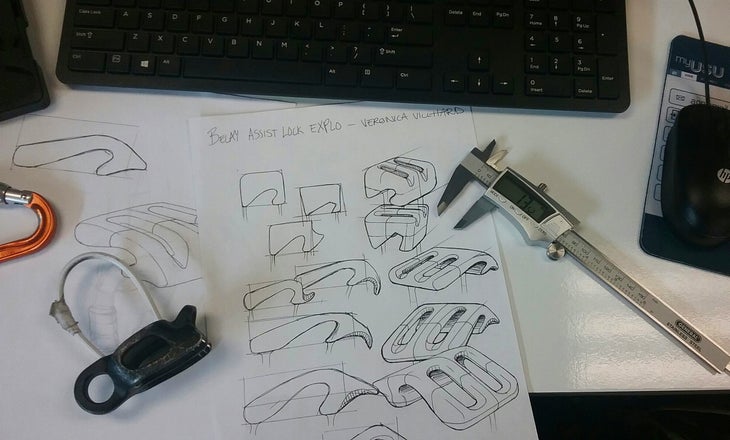 Staying Focused
The program has a few years to go before professors can fully evaluate the strengths of their classes, but early successes are a good sign. "So far it sounds like the students are doing a pretty good job of adding value for companies," said Deceuster.
The program's original class is currently at the junior level, scheduled to graduate the spring of 2019. And while they have yet to fully enter the workforce, brands are already taking note. According to their professors, some students have taken full-time jobs with local companies before finishing the program. "I can't totally blame them," said Deceuster. "That's why they came to college."
For now, the bigger problem is just keeping them in class on a Friday. With two ski resorts and ample hiking, climbing, mountain biking, and more outdoor recreation within arm's reach, Deceuster said having a program full of adventure junkies can have an impact on attendance. He said, "These guys eat, breathe and sleep outdoors."
But the students might argue that to make good gear, they'd better be using it.
Trending on Outside Online