Outside Business Journal
Gnarly Nutrition Ditches Plastic Packaging in Favor of Steel
The Utah-based company is bringing steel cans to the plastic-dominated supplement industry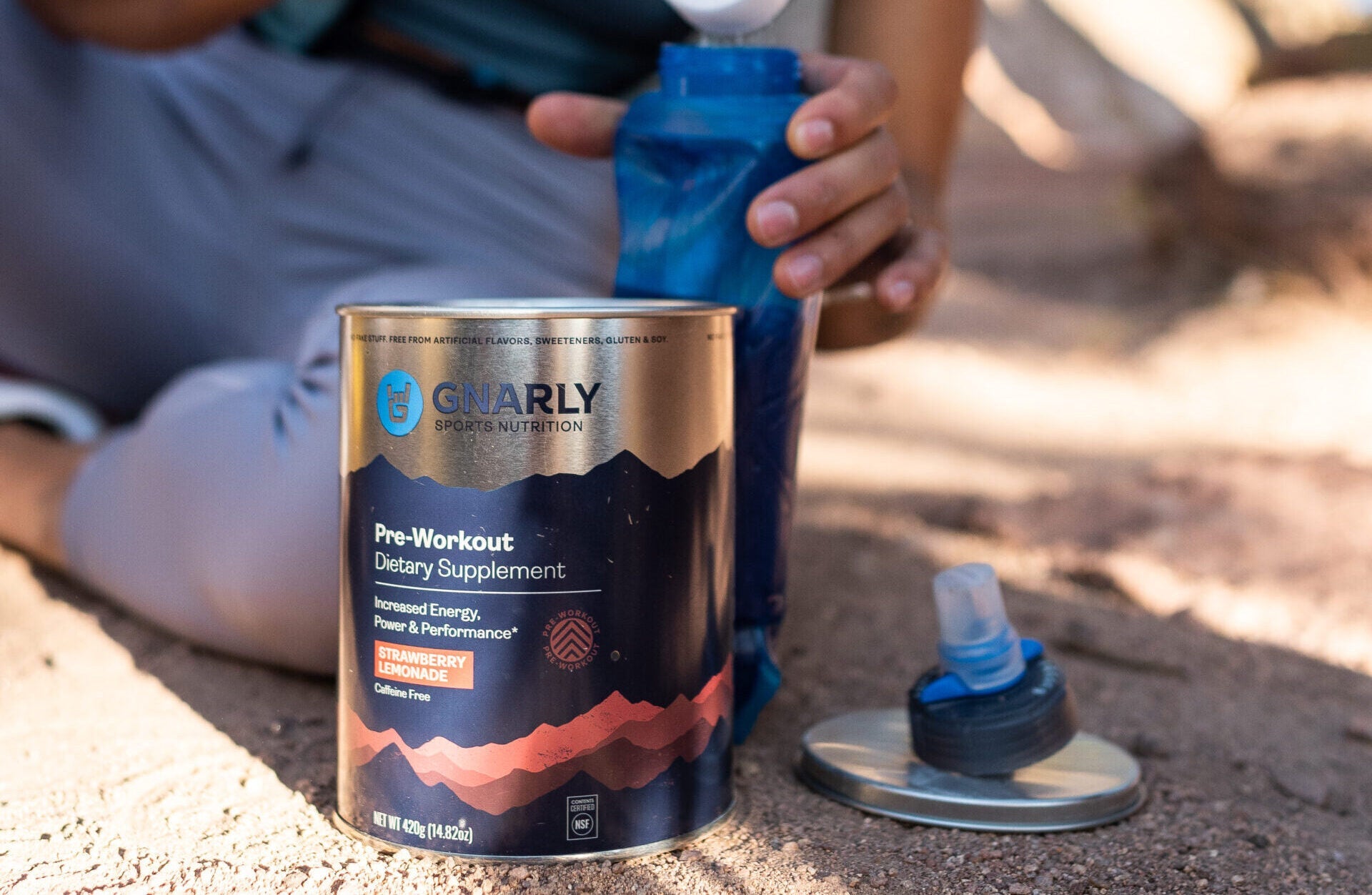 Heading out the door? Read this article on the new Outside+ app available now on iOS devices for members! Download the app.
Like many of life's bold ideas, it started with a beer. 
The team at Gnarly Nutrition—a sports nutrition company based in Salt Lake City—had been discussing ways to adopt sustainable packaging for years. But it wasn't until April 2019, when Shannon O'Grady, the company's chief procurement officer, cracked open a can of beer with a peel-off lid, that inspiration finally struck.
"That was what sparked an early discussion with [Gnarly CEO] Eli Kerr about looking at metal packaging," O'Grady told Outside Business Journal.
Beginning in late September, the Plastic Impact Alliance member started to switch all of its sports supplement packaging from plastic to recycled steel. The design the company settled on is made of highly recyclable tin-coated steel and looks like a small paint can. Besides being recyclable, the cans are also hermetically sealed, meaning they preserve freshness just as well as environment-killing plastic.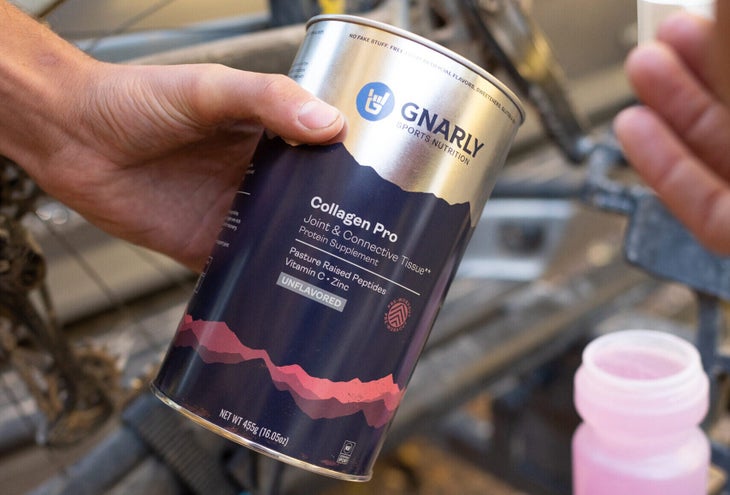 Finding a Sustainable Solution
The dual benefits of sustainability and quality maintenance that Gnarly achieved with the new packaging outdid the many other options the company had tried before. They had looked at compostable and biodegradable packaging, but O'Grady explained that they found those unfeasible for a company their size. Additionally, most so-called "biodegradable" packaging is pretty tough to dispose of. It can't be composted at home—instead, consumers must send it to special industrial compost sites, where the bags only break down under intense heat and pressure. Most people, seeing the "biodegradable" label on the packaging, just toss it in the trash, where it ends up in landfills.
"A lot of the compostable materials available to companies our size don't maintain product quality well enough," she said.
When the company finally found its steel solution, making the switch wasn't easy. First came the upfront costs for buying the packaging itself. 
"For small businesses, what's scarier than the cost per unit is the minimum order quantity," O'Grady said. "We had to invest in a lot more packaging than we've ever purchased before, and that ends up as more of a hurdle."
Coupled with that ordering hurdle, the unit price also increased with the switch to steel, which meant that Gnarly was forced to raise its prices for the first time in its nine-year history. Rather than fear the change, however, CEO Eli Kerr is optimistic about the company's new path. 
"We believe so much in the solution of creating more sustainability in our packaging, and we believe our customers share those values," he said. 
An Eye to the Future
Though the company has only recently taken this huge sustainability step, Gnarly is already making plans to increase its sustainability more in the future. 
"By no means do we think we've found the perfect solution," O'Grady said. "We realize it's a point on the path and not an endpoint." 
Beyond packaging, the company envisions a closed-loop system that might be developed some time in the future, where customers can return their empty tins to be sanitized and reused. If Gnarly can pull that off, they'd be limiting packaging waste altogether.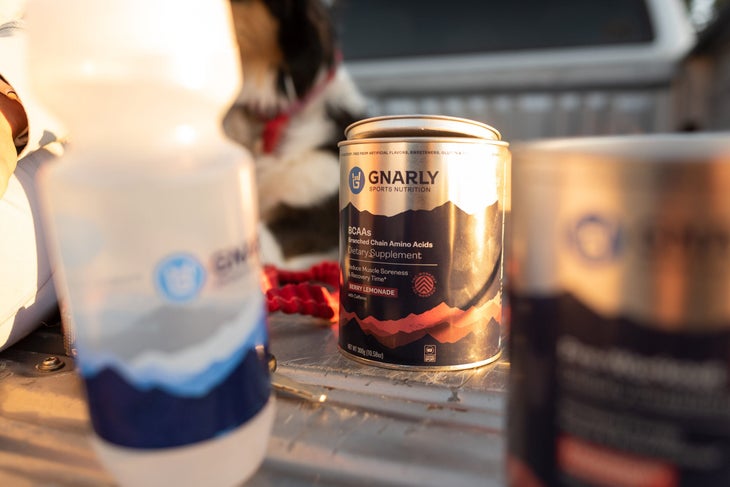 The brand is also looking for ways to eliminate plastic from all other elements of its products. From all of its products that still come in (recyclable) plastic bags, to the plastic scoop that comes in every can, certain parts of the business's line still rely on plastic, and the team is having ongoing conversations about ways they can improve even further. 
As for others in the supplement industry, Gnarly is aware of how deeply plastic has permeated the supply chain. 
"You walk into a GNC and it's a sea of plastic tubs," said Kerr. "You walk into a Whole Foods and it's a ton of plastic bags that aren't even recyclable. This is a discouraging process. But the fact that we found a solution that maintains the integrity of our product, looks good, and is much more sustainable than plastic shows other brands that it's possible. I hope they're encouraged by it."