Outside Business Journal
How Outdoor Business Leaders Are Prioritizing Mental Health
Mental health is now factoring more heavily in business leaders' decisions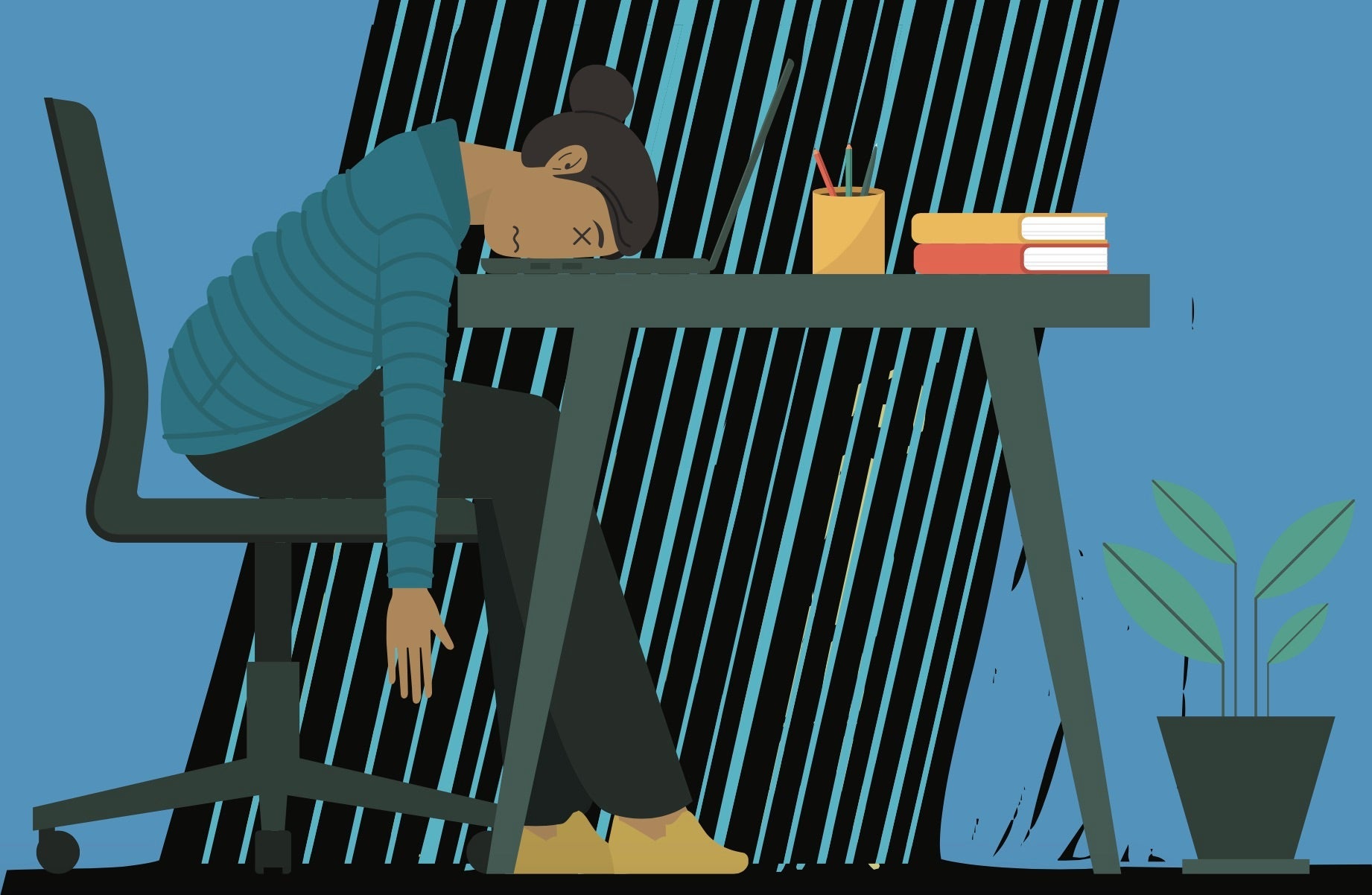 Heading out the door? Read this article on the new Outside+ app available now on iOS devices for members! Download the app.
On March 22, a young man with a gun walked into a grocery store in Boulder, Colorado, and opened fire, killing ten people. For Jenn Dice, president and CEO of PeopleForBikes, the tragedy affected her both personally and professionally. PeopleForBikes has been based in Boulder for more than two decades, and immediately, Dice knew she needed to support her team.
"After the initial shock subsided, we offered five counseling sessions at no cost for our staff," Dice said, adding that there had already been concern about employee burnout prior to the shooting. "People are working earlier mornings and later evenings, at times forgetting to take those critical breaks—this all takes a toll on mental health."
According to Spring Health, a mental health platform for employers, 76 percent of U.S. employees are currently experiencing worker burnout. At the same time, the Centers for Disease and Control and Prevention has stated that anxiety, depression, and thoughts of suicide are on the rise. And a study by the American Heart Association found that a diagnosis of major depressive disorder was associated with an average of 27 lost work days annually per employee, costing employers $4,426 a year.
Although the mental health crisis is not new, it's only intensified with a global pandemic, shootings, natural disasters, and ongoing racial injustice. But while external factors have definitely played a role in this crisis, so have our jobs: the American Psychological Association names the workplace as the third-leading cause of stress.
Bicycle Transit Systems, a national bike-share operator, took an integrated approach to its employees' wellbeing by hiring Carniesha Kwashie as chief equity and strategy officer in fall 2020. Her role is to ensure that the company's organizational strategies are driven by equitable practices and frameworks, and mental well-being is a key part of the equation.
While many of the Bicycle Transit's wellness efforts are employee-led—such as its monthly Coffee and Conversation series and weekly yoga, meditation, and movement offerings—Kwashie has also leaned on external experts to work through traumatic events impacting their community. In October 2020, when Walter Wallace Jr. was fatally shot by a police officer in Philadelphia, where Bicycle Transit is headquartered, Kwashie brought in a Black, male mental health professional to help address and unpack what employees were going through, especially Black males.
Data can also be helpful tools for addressing mental health issues in the workforce. Garmin Health, a division of the GPS technology company, has an extensive portfolio of wearable devices that can anonymously collect data around stress and health metrics. For example, if a company's peak stress time coincides with a shift change, steps can be taken to modify the process and alleviate tension. For companies that want to understand the pain points impacting their people, investing in wearable technology could be a game changer.
While data can help employers develop customized solutions around mental health, it's equally important to cultivate personal leadership. Lani Cooper, founder and CEO of Mobot, makers of a two-in-one foam roller water bottle, stressed the need for leaders to learn to "put your own oxygen mask on first." In 2016, Cooper suffered a traumatic brain injury that left her trying to run Mobot while relearning to speak. While she presented as healthy, she was fighting a battle within. For Cooper, it was an important lesson.
"I believe we can end the stigma around speaking up about mental health and normalize asking for help," said Cooper, whose own recovery required extensive therapy, both traditional and holistic. "As CEO, I strive to listen and lead with compassion, and an open mind and heart." During the pandemic, Cooper repurposed time from the canceled in-person wellness classes Mobot typically offers to allow for 30-minute virtual check-ins.
Leaders can play a critical role in the mental health crisis by being vulnerable and creating space for these sorts of conversations. According to the National Alliance on Mental Health, eight out of ten workers with a mental health condition list shame and stigma as factors that prevent them from seeking care. Aside from investing in an Employee Assistance Program (EAP), employers can also promote mindfulness apps like Calm, included in some insurance plans, and Headspace, which developed a free "for work" collection specifically designed to reduce stress and burnout and increase focus.
After all, studies show healthier employees are more resilient, engaged, and productive. But like most things health, it's important to treat the cause, not the symptom.
Trending on Outside Online