Outside Business Journal
How to Build a More Diverse Workplace: A Step-By-Step Guide
Want to build a more diverse workforce? Here's a guide for attracting applicants, ensuring candidates are assessed fairly, and other best practices.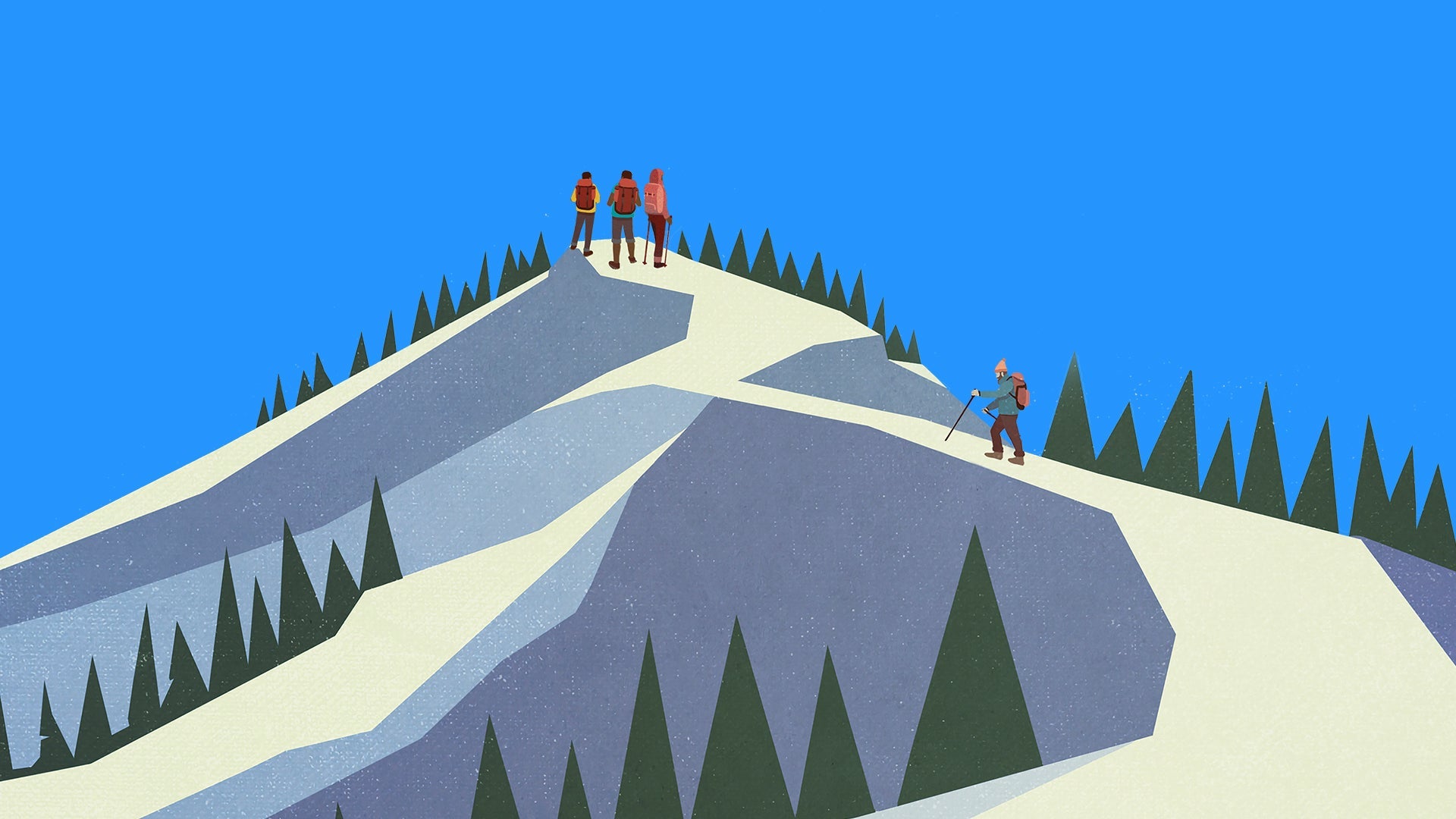 Heading out the door? Read this article on the new Outside+ app available now on iOS devices for members! Download the app.
Look around our stores, offices, and trade show aisles, and it's clear the outdoor industry still has a diversity problem. Data from the workplace nonprofit Camber reveal that our ranks remain 81 percent white, compared to the U.S. population at large, which is 58 percent white. Besides the obvious equity issues, we're also short-shrifting our businesses: studies repeatedly show that diverse companies are more likely to outperform their less diverse competitors on profitability, innovation, and worker satisfaction.
Simply hiring more diverse staff won't fix our diversity problem. If your work environment isn't inclusive and your business practices are inequitable, then diverse talent is unlikely to stick around. We've created this guide as a step-by-step resource for any company willing to rethink how it hires.
Step 1: Conduct an Internal Audit
Before you begin actively recruiting, it's important to take a company temperature check to examine the culture and systems currently in place. Have diversity, equity, and inclusion (DEI) been prioritized in your vision, mission statement, and core values? If not, write an equity commitment statement and set up internal policies to solidify your goals. Are practices like regular compensation reviews in place to make sure all employees are treated fairly? Establish a method for ensuring pay equity, such as using a salary benchmarking tool like Payscale. It's important to also take stock of your current demographics, as well as those of your partners, vendors, and any models in marketing campaigns. In order to measure improvement, you have to know where you began.
Take action: Hiring a consulting firm that specializes in DEI, such as the nonprofit Beloved Community, will help you lay a road map—and show employees that you're serious about the work.
Step 2: Diversify Your Hiring Team
Build a hiring team with a wide range of experiences and, if possible, demographics. According to Renita Smith and Emily Newman, co-CEOs of Camber, a diverse hiring team that's undergone anti-bias training is more likely to yield diverse talent. Watch out for confirmation bias—the tendency to favor new information that supports one's existing beliefs (in this case, about a group of people)—and affinity bias, where people show a preference for candidates who are similar to themselves or have the same background they do (e.g., you went to the same college).
Take action: Evaluate your own biases using Harvard's many free Implicit Association Tests (IAT), available online. LinkedIn Learning also offers a more in-depth "Unconscious Bias" course led by Stacey Gordon, founder and CEO of Rework Work.
Step 3: Write an Inclusive Job Description
While important, it's not enough to simply broadcast boilerplate text declaring your company an equal-opportunity employer. Instead, that messaging should be made explicit to all current and prospective employees, and backed up with specifics about your company's goals and policies. And the hiring focus should be on transferable skills in job qualification requirements, rather than on specific industry experiences. If you're hiring for a customer service position, for example, people with conflict resolution and interpersonal skills could be a great fit regardless of their previous roles or education. In job descriptions, note that your company will consider alternative ways an applicant might have gained experience outside of traditional pathways. Avoid jargon that could confuse or discourage those trying to break into the industry, and always include a salary range, which helps prevent pay gaps among minority hires.
Take action: Run every job description through the "Gender Decoder," an online tool that scans text for masculine-and-feminine-coded words. Ideally, all of your advertisements would skew female, as research shows women are less likely to respond to masculine-coded language (while feminine-coded language had little effect on men).
Step 4: Tap Into Diverse Talent Pools
Post your position through alumni and professional organizations, like the National Society of Hispanic MBAs, and on specific job boards, like those maintained by the Black Career Women's Network or Teresa Baker's In Solidarity Project. And make an effort to actively recruit from places where diverse talent is entering the workforce, such as Tribal and Historically Black Colleges and Universities. "We're making sure job opportunities are broadcast further by posting positions on the Professional Diversity Network and Historically Black Colleges and Universities Career Center, and attending College Diversity Network events," said Damien Huang, CEO at Eddie Bauer.
Take action: Make positions remote where possible in order to attract candidates from a wider geographic range, and offer flexible hours to better accommodate caregivers and people in different time zones.
Step 5: Rethink the Assessment Process
When advancing candidates through interview rounds, establish diversity quotas. Research published in Harvard Business Review found that when a final candidate pool has only one minority applicant, that person has a statistically nonexistent chance of being hired. To avoid this scenario, employ the "two in the pool" rule; if there are two minority candidates, their chances increase dramatically. When it's time to start interviewing, Eileen Mulry, vice president of human resources at SRAM, recommends adopting a "truth in advertising" outlook. "Candidates appreciate it when you tell them what you are good at, but also what improvements you are working on organizationally," Mulry said.
Take action: Eliminate potential bias by blanking out names and universities on résumés. A blind assessment tool like PXT Select can help predict job success without giving away candidate details.
Step 6: Set Employees up for Success
A workplace study by Sun Microsystems found that formal mentoring leads to higher performance ratings, higher retention, more promotions, and an estimated 1,000 percent return on investment through more effective and efficient business practices. Ideally, the mentor and mentee have similar lived experience, e.g., both are women or Latinx. At smaller companies, a simple buddy system can also be a highly effective way to ensure new employees thrive, as can regular anonymous surveys and check-ins between staff and HR at established intervals. Biannual performance reviews aren't just about improving output—they're a key opportunity for employees to provide feedback, helping to build investment in the company.
Take action: During onboarding, every employee should be set up to understand what success in the role looks like, with a yearlong plan that outlines what's expected at regular intervals.
Step 7: Keep Pushing
Change doesn't happen overnight, and there's never an endpoint when it comes to building a more inclusive workplace. In addition to annual internal audits, consider launching a DEI committee, helping to establish employee resource groups, and providing resources for both.
Take action: Benchmark your company's DEI progress with the Camber Survey System (open to members), an all-staff survey run by the Claremont Evaluation Center.