Outside Business Journal
How to Run a Social Media Campaign with Integrity
The mastermind of a wildly popular, stereotype-busting Instagram account offers advice for companies hoping to diversify and deepen their influencer campaigns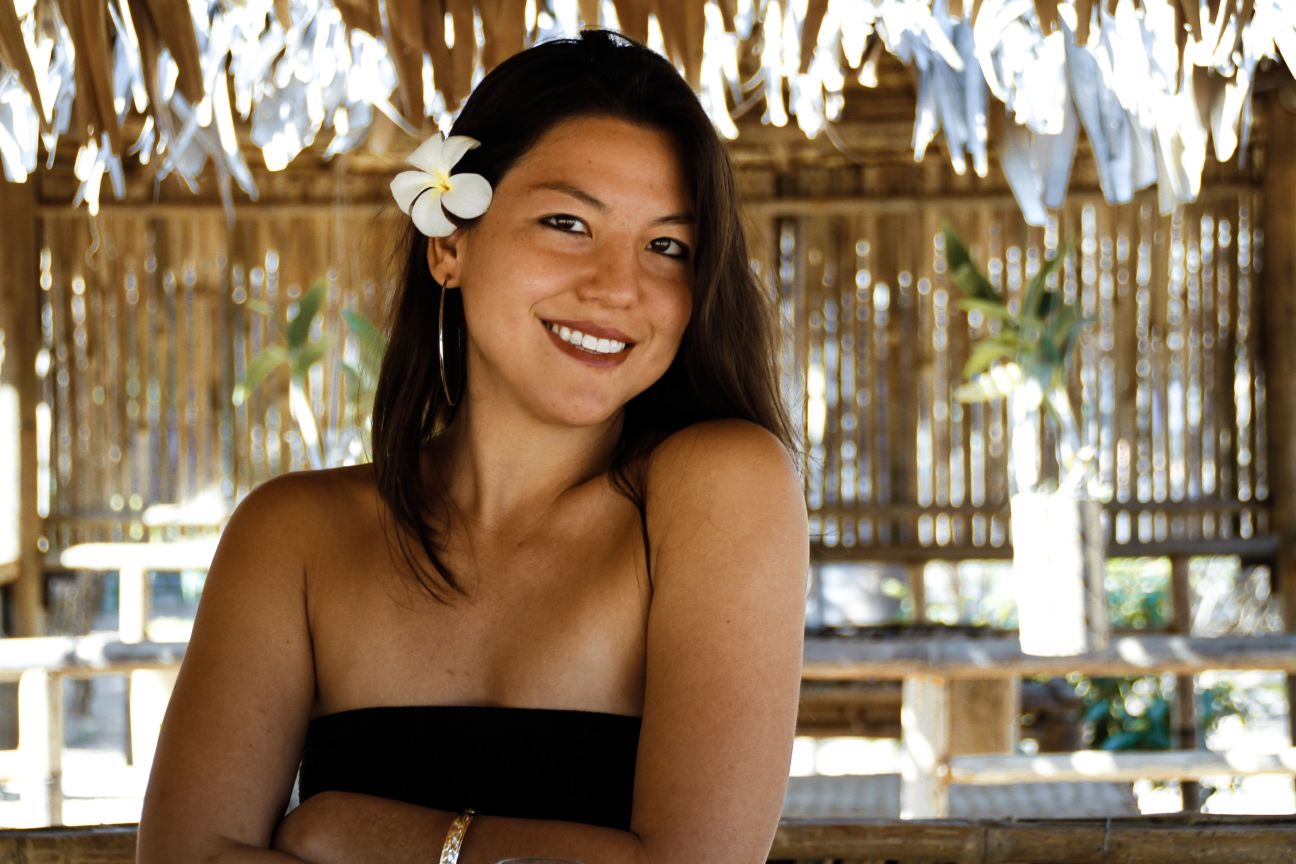 Heading out the door? Read this article on the new Outside+ app available now on iOS devices for members! Download the app.
The outdoor content creator known as Dr. Kiona (she prefers not to use her last name publicly) is not your typical influencer. Founder of the blog How Not To Travel Like A Basic Bitch, the Texas-based entrepreneur with a PhD in nutritional science uses her brand to help people travel in a less ignorant, exploitative, and obtuse way—in other words, less like a "basic bitch."
Unapologetic and occasionally controversial, Kiona has attracted a massive audience—her Instagram account alone has more than 100,000 followers—by using her social channels as a platform to educate people about everything from racial injustice to cultural traditions. Though she doesn't often do giveaways or partner with brands, relying instead on community support to fund her platform, she has made exceptions for value-driven companies like REI, LifeStraw, and Granite Gear.
"When brands partner with me, people pay attention because I don't do it often," Kiona told Outside Business Journal. "People know that if I choose to do a giveaway or brand promo, there has to be some sort of moral, ethical conversation happening. I wouldn't just do it frivolously."
This week, Kiona took some time to share with us her method for running social media campaigns built on depth and integrity. Follow these steps to make sure your social efforts reflect your true values as a company and foster authentic inclusion in outdoor spaces.
Pitch the Right People
As a brand, you should find influencers who actually stand for something, Kiona advised. Look for people who promote beliefs your company can get behind and who advocate for real change within the industry.
Mention what it is you love about the influencers you pitch and propose something that aligns with the content they already produce. If they're BIPOC (Black, Indigenous, or a Person of Color), lead with what your company is doing about racism and injustice both internally and externally, and of course compensate them fairly. Above all, make your campaign about something other than just a product.
Kiona's advice: "Giveaways are typically just about product, which just puts more stuff in the world. What are you actually doing for the influencer's community? Are you creating real change or are you just using people of color for your financial gain without prioritizing their life experiences?"
Be Flexible and Welcome Feedback
Be prepared for someone to come back with modifications to your proposal. If you want to work with certain influencers because of their activism or diverse viewpoints, audiences, or beliefs, trust their vision. If they bring ideas to the table, listen.
For example, LifeStraw recently asked Kiona if she wanted to do a giveaway to celebrate the launch of a new insulated water bottle. She said yes, on the condition that they also give away product to the Amskapi Piikani, the Blackfeet Nation reservation in Montana. Kiona shot the promo video for the giveaway in Glacier National Park, which borders the reservation.
LifeStraw agreed to send 46 water bottles to the Piikani Veteran's Club, as well as install a water filler in the children's immersion school on the reservation. The company also took steps to educate its own employees about the Amskapi Piikani Nation.
Kiona's advice: "Outdoor brands need to involve the people who are part of their influencer marketing to guide their marketing strategy. I think it would really help them open up to a whole new audience they've probably never even thought about."
Be Cognizant of Your Company's Diversity
True authenticity in your marketing will come from an internal culture that reflects your external campaigns. If you're working with BIPOC influencers, you need to have people of color on your staff—ideally as the point of contact with the influencers. It can be difficult to engage with someone else's culture without a member of your team acting as community liaison.
Kiona's advice: "Do you have people of color not only in front of the camera but behind it also? Do you have people of color as part of your staff? Are they being treated well? It's a deal-breaker for me if I show up and it's an all-white staff. I end up having really intense conversations about racism on a shoot where I'm just supposed to be myself, not educating anybody."
Keep Relationships Going
Build real relationships with the influencers you hire. Come back to them for future campaigns, paid consultations, or simply check in with them once in a while, as well as with their communities.
Granite Gear recently gave Kiona three backpacks and some mini-packs to use for a people-of-color-only giveaway on her Instagram. The response was overwhelming. Many of Kiona's Asian followers commented that they didn't have a relationship with the outdoors because of the negative associations their parents, victims of war, had with sleeping outside in refugee camps.
Inspired, Kiona created a new post in which she invited her white followers to buy Granite Gear packs for BIPOC who had never gone backpacking. Granite Gear created a discount code to support the effort, keeping the price of gifted packs under $100.
The lesson: Granite Gear started the whole thing from a place of goodwill, wanting to get more people of color outdoors. As a result, they'll now be the brand of choice for many first-time BIPOC backpackers.
Kiona's advice: "There's a difference between a performance and a meaningful community interaction. Increasingly, people are not just looking to buy products, they're also looking to buy into a company's business model and values."