Outside Business Journal
5 Questions for Colorado Governor John Hickenlooper
The champion of the outdoor industry in Colorado weighs in on recreation's influence, Outdoor Retailer's impact, and his plans post governorship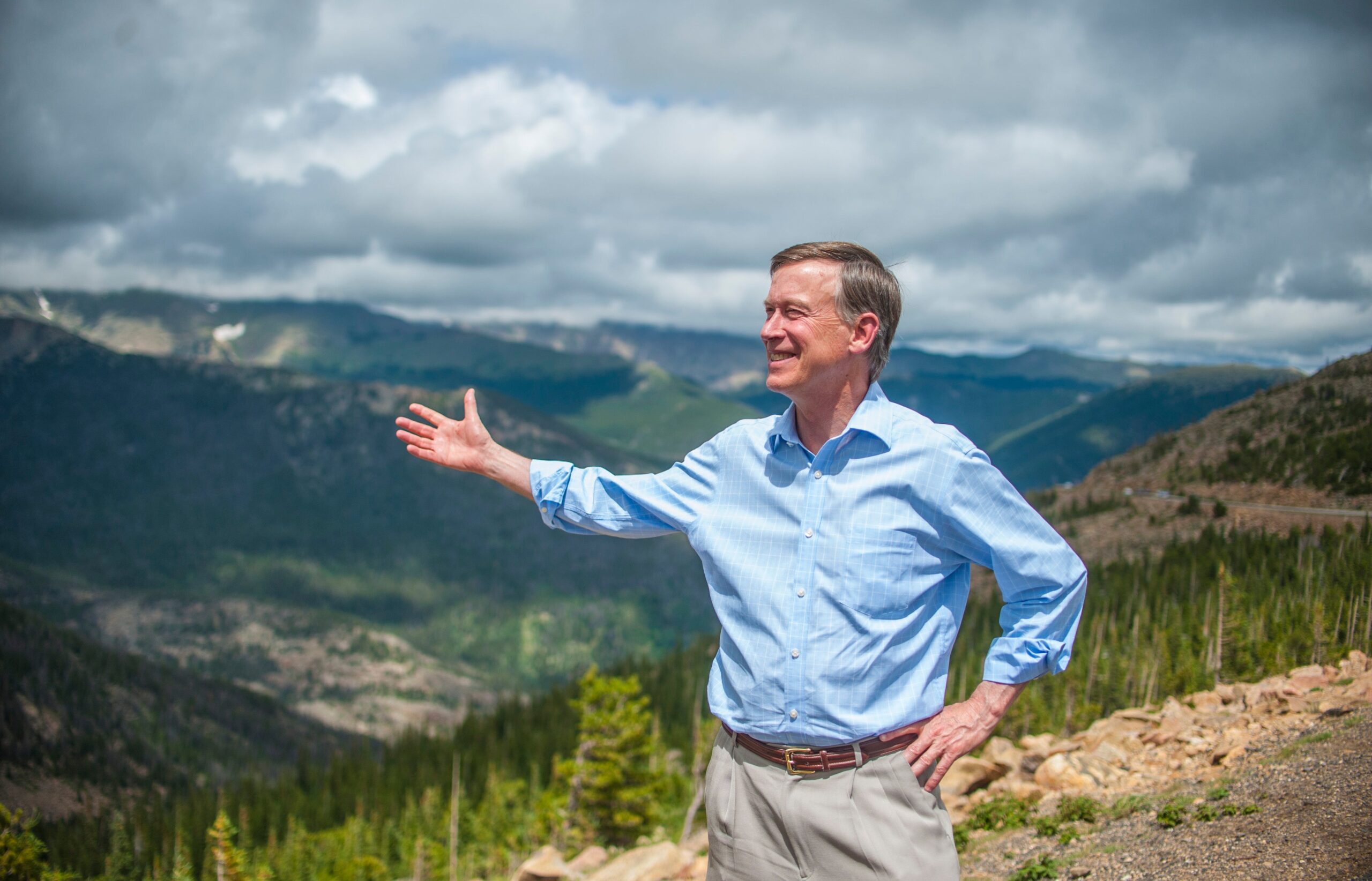 Heading out the door? Read this article on the new Outside+ app available now on iOS devices for members! Download the app.
Colorado governor John Hickenlooper is the kind of guy who will stand up in front of a room of outdoor industry professionals, realize he's overdressed, pause to take off his tie, and then keep speaking as if nothing happened. Before he was governor, before he and three friends opened Denver's first brewpub (Wynkoop Brewery, which is still going strong), he was a geologist spending summers in Yellowstone National Park. That early connection to the great outdoors informed his decisions as a politician, and has come full circle: he received Outdoor Industry Association's "Friend of the Industry Award" this spring for investing in Colorado's recreation economy and creating a state office for outdoor recreation and the nation's first Public Lands Day.
How have you seen the industry evolve during your time as governor? How have you seen its influence change? 
I still have the JanSport tent I bought in 1975. I've still got my old Kelty pack, my The North Face parka, all the stuff I used in the '70s doing geology. Back then—and even today— outdoor recreation prided itself on innovation and functionality. It never got very involved in anything outside of occasional letters of support for the wilderness. As the country has become more divided and there are some loud voices suggesting that we don't need all the public land we have, I think the outdoor industry, in really the last six or eight years, has started to organize itself into a nonpartisan voice in support of public lands, and clean air and water.
As you've worked closely with the outdoor industry, you've also worked closely with oil and gas and openly defended fracking. How do you reconcile these two partnerships?
Natural gas has been, and will continue to be, an important transitional fuel. Even as we add dramatic amounts of wind and solar power, we're probably going to need natural gas for a significant period of time. In most cases, the places where we get natural gas in Colorado—and our team has really fought hard to try to make sure that this stays true—are places where they've been drilling for many years, where the infrastructure is already in place. That's where they're getting their highest productivity. They're using new techniques like horizontal drilling. Until we get to the point where we have fuel cells and we transition to a completely clean energy future, to be able to get more natural gas inexpensively and without polluting the air is a valuable portion of our energy solution.
Denver and Colorado have poured a lot of time and money into bringing Outdoor Retailer here. How is the state's ROI looking so far?
I've spent a big part of the last seven years trying to figure out how to get more jobs and more small businesses into the rural parts of the state. Well, if outdoor recreation isn't a good prescription for getting jobs into rural communities, I don't know what is. Many outdoor recreation companies are small manufacturers and craftspeople. They generally don't want to be in big cities. If we can give them high-speed internet in communities maybe an hour or even two or three hours away from Denver, they're happy. So, when [Outdoor Retailer] first announced they were going to leave Utah, I thought it was too good to be true for Colorado. Denver previously had other conventions lined up, with [groups that] spend much more money than outdoor recreation does at Outdoor Retailer, but they're not as good for the long-term future of Colorado. I've talked to a lot of community groups along the Front Range to make sure they understand the potential these conventions have to make Colorado better and more successful.
Do you have any plans for long-term involvement with the outdoor industry once your term as governor is up?
I think I'll always be involved with outdoor recreation. I'm a believer. I may be leaving in six months, but we're laying out a ten-year plan. [We were asking,] how do we integrate all these trails on different types of lands—private property, state land, and federal land? There's so much to do, and I think it's a really exciting time to be engaged in outdoor recreation in any capacity. We haven't quite figured out exactly what I'm going to be when I grow up, so we didn't pencil my name in in a formal way anywhere. We have large, significant philanthropists in Colorado, and we want to get them involved in building these networks of trails while you can still get access to the land before certain key parcels are sold. I think I'll always be engaged in that kind of work.
There have been a lot of rumors: are you planning to run for president in 2020?
We're looking at it. That's as far as I'll go. I'm a small-business person and I'm a lifetime Democrat, but I also believe that we have to work with Republicans and independents and that that's the way we're really going to get things done: getting everybody seated at the same table, everybody working together. I don't know if the country is quite ready for that level of collaborative intensity. My wife and I are going to go spend a week out of state sitting on a lake where nobody knows who we are. We're going to try to really come up with the good parts and the bad parts. By then, we should have an idea of whether we're going to begin to push this envelope.