Outside Business Journal
5 Questions for Len Necefer, Founder of Natives Outdoors
The Native American advocate is passionate about bridging the gap between native people and the outdoor industry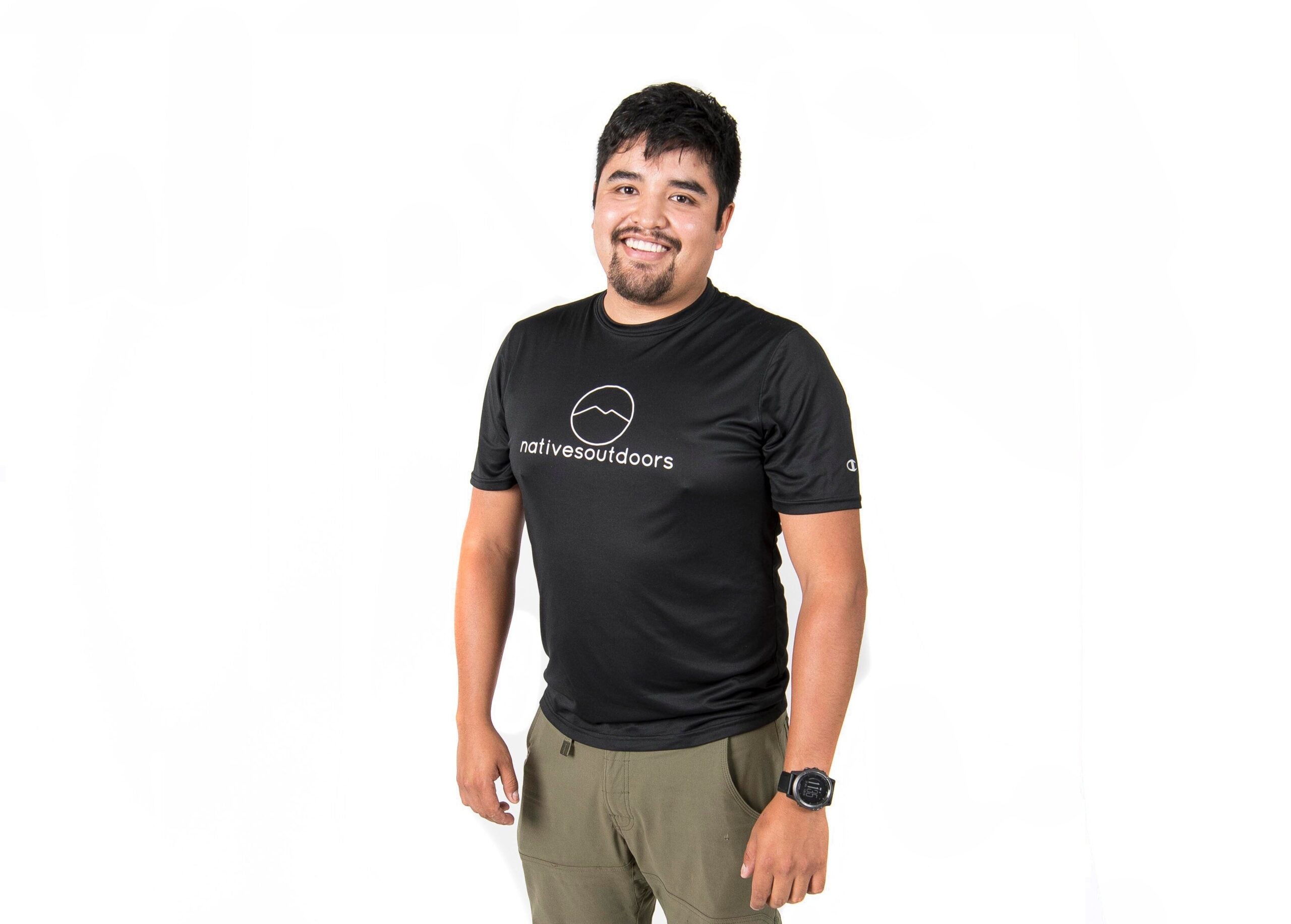 Heading out the door? Read this article on the new Outside+ app available now on iOS devices for members! Download the app.
Len Necefer has a Ph.D in engineering and public policy. It might not surprise you, then, that his outdoor apparel company is about far more than the gear. Natives Outdoors is a B Corp that shares profits with Native communities, and Necefer is working to take back Native-inspired designs that have long adorned outdoor gear. We asked Necefer how the industry can tackle cultural appropriation in a meaningful way, and what tough conversations we need to have to move forward.
How do you define cultural appropriation, and where have you seen it in the outdoor industry?
Cultural appropriation is a form of copyright infringement that uses imagery, symbolism, or ideas from marginalized communities who have not had the benefit of protection under the law. It's not cultural exchange; it's stealing. That takes away a source of direct revenue from communities that have already had a lot taken away. Companies spend a lot of time preventing copyright infringement [of their own designs], but don't give the same respect to Native designs. Recently, I saw a tent that had an iteration of a Navajo rug design. I've also seen a lot of disparaging uses of names and imagery. One climbing company has a belay device called the "totem," and I had a long conversation with the company owner about why that wasn't appropriate. He didn't understand the context of what he was doing. We're trying to connect Native artists to those designs in a way that educates consumers about where they came from.
Why is it a problem to create designs inspired by Native culture? What's at stake?
Historically, tribes have been some of the biggest enemies of outdoor recreation. They've stopped access to climbing areas, backpacking trails, and other areas. Appropriation can actually create an antagonized environment where tribes and the outdoor industry are fighting against each other. It makes it much easier to remove support for, say, Bears Ears, because it fractionates efforts. We're at a very important point in history, where there's an alignment of interest and concern to protect these areas, but using the word "tribe" or the phrase "spirit animal" casually, or appropriating designs, can erode that support. There's a legal definition of what a tribe is, and a lot of history, significance, and culture behind that word that I think is diminished when people say, "I found my climbing tribe!"
Why is it important to include tribes in conversations about public lands?
Most tribal lands are surrounded by national public lands. And throughout the history of the United States, a lot of Native communities haven't received their fair share of resources and state-level funding. When the country started to electrify towns in the '30s, Congress basically didn't electrify a lot of tribal land in the West. You can imagine the economic impact. In the same way, a lot of outdoor recreation happens near tribal land, or land that was once held by a tribe. There's a moral duty to think about how we recreate. Outdoor recreation can provide a sustainable opportunity for economic development, and tribes took care of this land for thousands of years prior to the current management system. It's because of their hard work that we can enjoy these places.
It often seems like fear—of offending, or of trying the wrong thing—is holding back real change. What's missing from the industry's broader diversity conversations?
I find it kind of ironic when some person is willing to lead climb a 5.12 and they've never been on the route before. That's incredibly scary and dangerous. But then that same person often doesn't feel the same kind of bravery when it comes to this particular conversation. This is part of the reason we started as a company, largely because we didn't want to be treated like a charity case trying to increase diversity. We wanted to have a seat at the table and influence decision-making. And we'll get there. The population is changing. The Latino community, for example, recreates at a higher rate than any other demographic. But are there any companies that offer Spanish-language advertising and meet the needs of this particular consumer? It hasn't happened yet. But it will. If retailers and brands don't adapt, they'll fall behind.
What can the industry do to be part of the solution?
Ask questions and look for answers. If you see something that doesn't sit well with you, there's an opportunity there to change the process. I think a lot of companies need cultural sensitivity training; it's important that people ask for those resources. It's not just Natives or cultural appropriation—it's a whole suite of diversity, equity, and inclusion issues across the industry. It won't change unless people start asking for it and demanding it. And eventually, if companies don't change, someone else will come along and out-compete them.