Outside Business Journal
How Checking Job Boards Led to a Career with Patagonia
Patagonia's Christie Fong divulges why the outdoors is such a major part of her life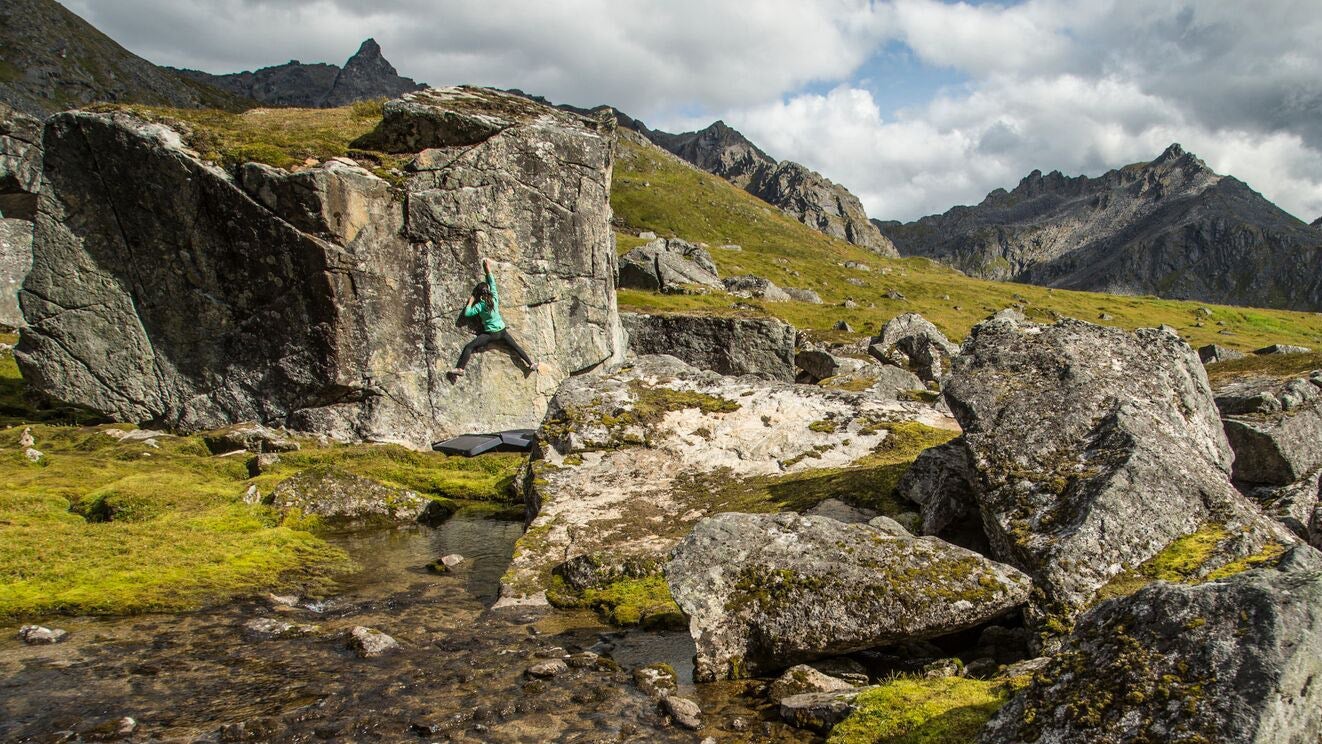 Heading out the door? Read this article on the new Outside+ app available now on iOS devices for members! Download the app.
In celebration of the amazing women in the outdoor industry, and of March as Women's History Month, Snews has featured a number of female leaders in stories about Camber Outdoors' Deanne Buck to ten rad women-led companies. In this new Q&A series, we asked women in all sorts of leadership roles about their backgrounds, what they like most about their jobs, and their best outdoor advice. Here's our interview with Christie Fong, Patagonia's senior analyst of search engine marketing, as the second feature.
What's your first outdoor memory?
Climbing Mt. Emei in China, when I was studying abroad in the spring of 2009. It's the tallest of four holy mountains in China, and that was my first very athletic or physically intensive activity. I did it on a whim. It was two days of climbing and walking up endless stairs on this mountain, with all these monasteries in between. We had to sleep in an abandoned shack. At the top, there was a huge golden temple and Buddhist statue. After that, I started going all over to different parts of China to travel and hike. It was challenging, but so rewarding in the end.
What was your first job in the outdoor industry?
I was working at a digital marketing agency in Phoenix and The North Face was one of our clients at the time, when I was just getting into rock climbing. Every now and then, I would check job boards and one day I saw a job posting for Patagonia as an SEO analyst. I applied, and it just so happened to work out. Now I'm a senior analyst for search engine marketing. If you're searching Yahoo, Google, Bing, and see results from Patagonia, that's my work.
What is your favorite perk of working for Patagonia?
Definitely our nine to 80 work schedule. We work 80 hours in nine work days instead of ten, so we get every other Friday off. I've traveled a lot to climb with those long weekends, and it's so nice to disconnect and not feel rushed on the weekends.
What's your one piece of advice for women seeking a career in the outdoor industry?
Be bold, be objective, and recognize when your own thoughts are limiting or preventing you from doing something. Then just do it or go for it, regardless of the outcome, knowing that you'll learn from the experience no matter what. I say that because people I talk to in passing, when they read job descriptions at Patagonia, they tell me they're not qualified for the positions. But I could probably argue the same thing about my job and the position I was in when I applied for it. Obviously, if you don't do it, you never know what could happen.
How have the outdoors empowered you?
They've taught me a lot of life lessons. There's so much to see and do, even outside of climbing. I also really like to travel; the outdoors also means seeing the world. And with that, I've learned to be more aware of my surroundings, be mindful, and how to understand and embrace different people and cultures. That awareness is transferrable to a lot of other things.