Outside Business Journal
Meet Janice Tennant, Merrell's New Head of Marketing
The marketing veteran joined Merrell's leadership team last week. She's already thinking about big things to come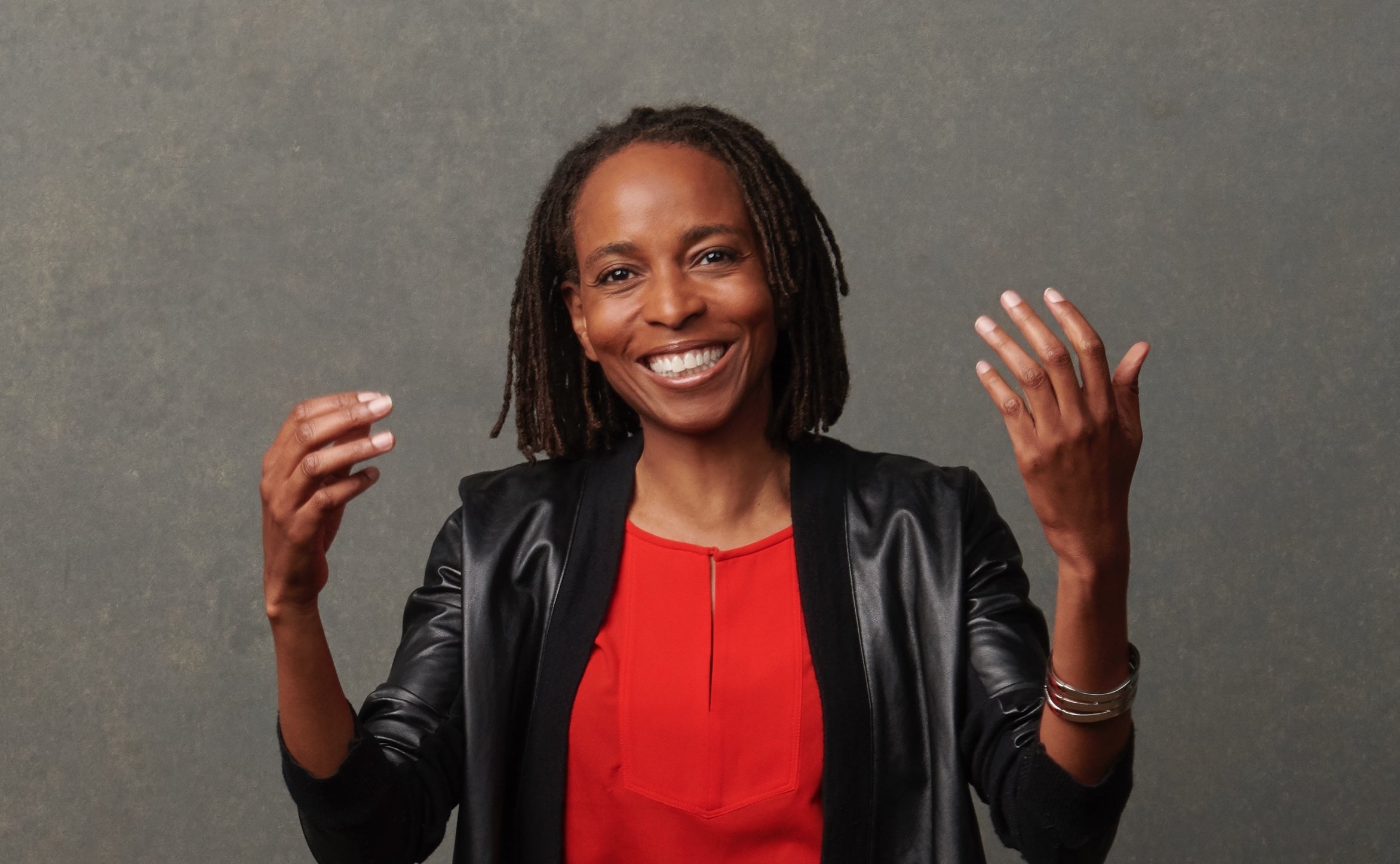 Heading out the door? Read this article on the new Outside+ app available now on iOS devices for members! Download the app.
Merrell's new head of marketing, Janice Tennant, could hardly be more perfect for the role she stepped into just last week. Combining a lifelong love of the outdoors with more than 18 years of marketing leadership experience—including her most recent role as CMO of Cat Footwear—Tennant joined Merrell with a wealth of ideas for the future of the brand and enthusiasm to spare.
A graduate of Queen's University in Canada with an MBA from the University of North Carolina at Chapel Hill, Tennant will report to Merrell's global brand president, Chris Hufnagel, who called her "a thoughtful, consumer-centric, and strategic marketer," and, perhaps most critically, "a builder and leader of exceptional teams."
Outside Business Journal spoke with Tennant this week about the direction of Merrell's current marketing efforts, what it means to welcome everyone to the outdoors, and how the industry at large can harness the power of storytelling to build more authentic relationships between brands and the customers they serve.
Have you loved the outdoors all your life?
I've definitely always had an affinity for the outdoors. I remember when I was eight or nine growing up in Toronto, I attended a summer camp that involved a week of going out into the woods. That was my first real camping trip—my first experience learning the teamwork of pitching tents and building campfires. I got a degree in physical and health education at Queens University, and as part of that program, they had a pretty solid outdoor curriculum. That's where I became more exposed to winter camping and survival techniques and so forth. I never considered myself a "hardcore" outdoor person, but the truth is, there are only a handful of people in that upper echelon of outdoor activity anyway. There are a lot of people who embrace the outdoors through family camping, walks in the woods—all those activities we sometimes ignore because they're not as extreme as the others. That kind of participant is just as important.
The stereotype of the hyper-intense athlete is definitely a barrier for some newcomers to the outdoors. Does that factor into your thinking about how Merrell positions itself as a brand?
Yes, it does. My biggest dream for the brand is to build the next generation of outdoor enthusiasts, and they come in all shapes, sizes, ages, and forms. The question I'm asking myself is, how do we reposition hiking as America's pastime? I think the answer lies in people finding ways to explore their local parks and trails—to experience the outdoors in a way that doesn't require anything more than putting on some shoes and getting out there.
I love the idea of hiking as America's national pastime. How do you start communicating that to outdoor novices who have never tried it before?
For me, it starts with talking to consumers to understand what their barriers are—what perceptions they have about the outdoors that might hold them back. Then we go about normalizing and democratizing it. I don't know exactly what that will look like at Merrell yet, but for me as a marketer, the first step is always trying to understand our consumers. Not just the ones already active in the sport, but also the ones on the periphery who have thought about jumping in, but for some reason have hesitated. How can we move those people from thinking to doing? That's the question.
What role do you think marketing should play in advancing DEI efforts within the industry?
Marketing is the intersection of brands with their consumers. Really great brands approach marketing as a way to tell stories about their customers' lives. Consequently, marketing plays a crucial role in shaping how consumers understand what's going on in society. If you think about other storytelling media—film, TV, novels, and so forth—those have proven that representation of different types of people can shape the minds and attitudes of society. For me, as I think about our industry, it's important to make sure we're building inclusive narratives into our marketing plans and telling stories about all kinds of people. If we do that, we have the ability to welcome everyone into outdoor spaces by making them feel truly invited.
How do you go about telling authentically inclusive stories, rather than stories that are only diverse on their surface?
As a marketer, the more closely you can understand your customers from a human perspective, the better. Sometimes when you read data and reports, it takes all the humanity out of the people you're trying to communicate with. Yes, it's important to understand the quantitative aspects of your consumer population, but it's also equally important to go into their homes, talk to them, understand their motivations and drives. Without that, you don't get to the truth of someone's experience. If you just rely on data and assumptions, it becomes superficial. The data might suggest that moms want to make sure their kids eat healthy food, for instance, but that doesn't get to the deeper questions of the situation. What stressors in their lives might prevent them from doing that? What's the lived reality of a mom working a low-income job, or working two different jobs at once? How does that experience affect her choices? Being sensitive to the nuances of someone's story gives much deeper insight.
What does it mean to you, personally or professionally, to be a person of color in a high-level leadership role at this particular moment?
It's a very interesting question because I was given this opportunity two months ago but officially took the role this past week, just as we've started to live through this change in the national conversation. I think what's important, going back to what I mentioned before, is getting different voices into the conversation, different realities, different vantage points. I do think it's really important to have diverse perspectives at the table. In one of the earliest roles of my career on a product development team, I realized the more diversity you have looking at a problem, the more unexpected interactions you have that create unique growth opportunities. I think that for the outdoor industry to grow, we need to have diverse representation to find new ways of reaching consumers. You can't make the outdoors more inclusive if the only people working on the problem are all similar, with similar experiences.
What's your favorite outdoor activity, if you had to choose?
I would probably say hiking. Growing up in Canada, there's a lot of canoeing that goes on, but I have no upper body strength, so I was always really horrible at it; that's probably what pushed me towards hiking, and now I love it. I just love the peaceful feeling of walking down a trail with the smell of the woods all around.