Outside Business Journal
Celebrating Black Outdoor Leaders
In honor of Juneteenth 2023, we'd like to shout out some of the most impressive and impactful leaders of color working to make the outdoors more inclusive for all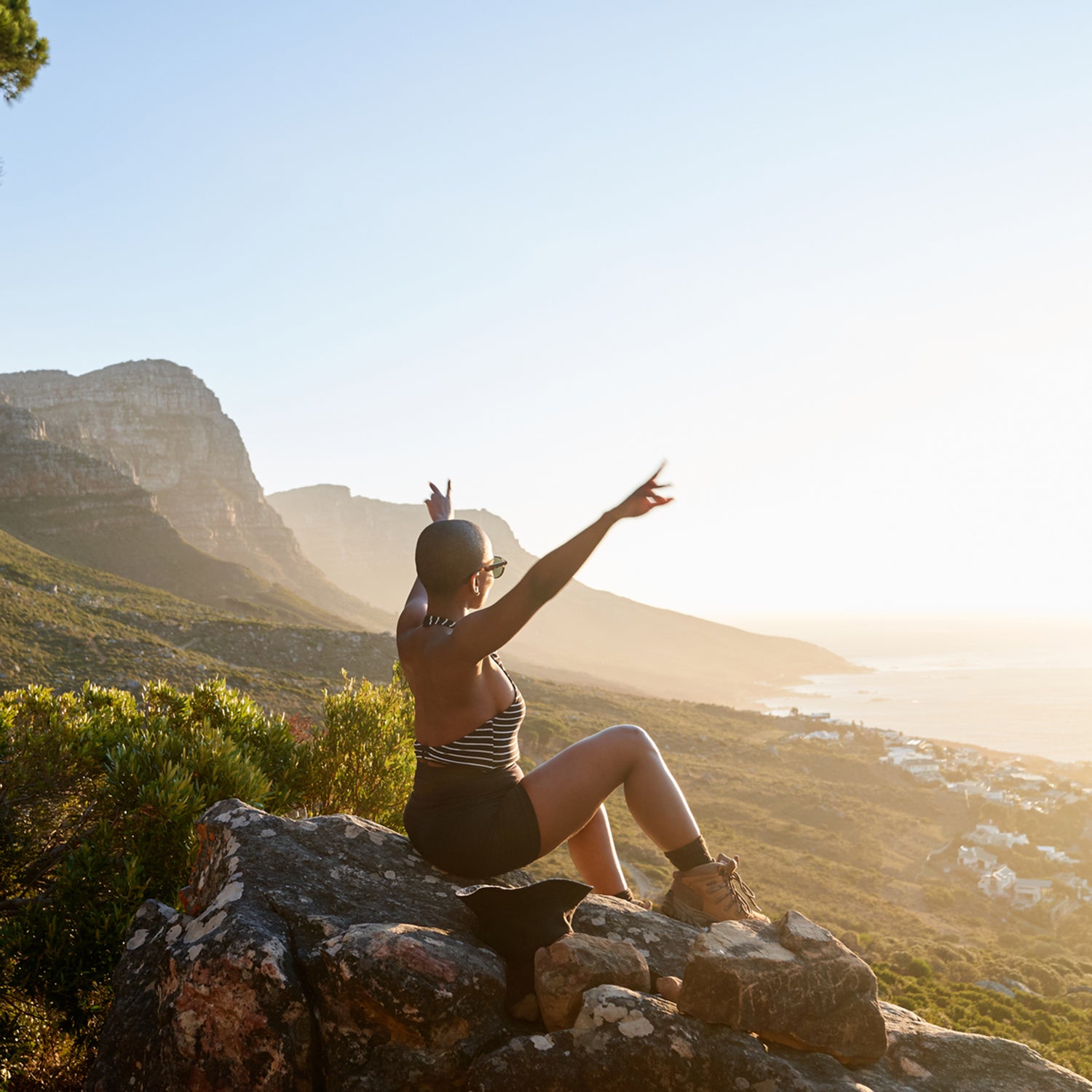 Juno/Stocksy
Heading out the door? Read this article on the new Outside+ app available now on iOS devices for members! Download the app.
To honor Juneteenth, the day in 1865 when enslaved people were emancipated, we celebrate some of the amazing people working to advance diversity, equity, and inclusion in the outdoors.
We have a long way to go before the outdoors—and society at large—is truly equitable. But it's the work of people like these (listed in alphabetical order by last name) that's taking us in the right direction.
Rahsaan Bahati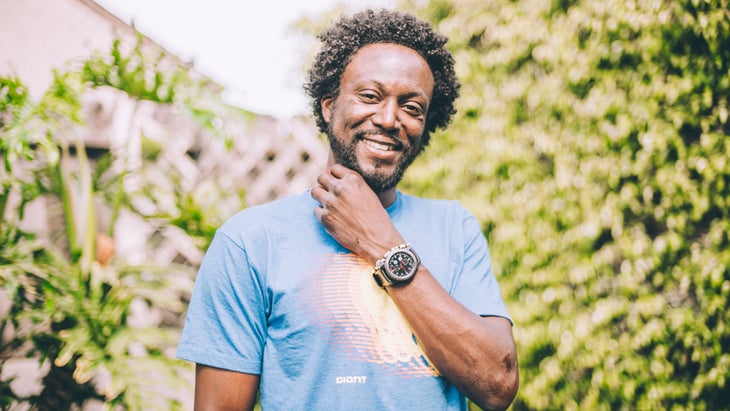 Bahati grew up in Compton, California, amid gangs, drugs, and crime. Early exposure to cycling changed the course of his life. He created the Bahati Foundation in 2009 which runs youth cycling camps, mentorship programs, scholarships, and community outreach activities. Bahati's goal is to engage and inspire young people from disadvantaged backgrounds and using cycling as a tool for personal growth, education, and positive life choices.
Follow Rahsaan Bahati on Instagram: @bahatiracing
Teresa Baker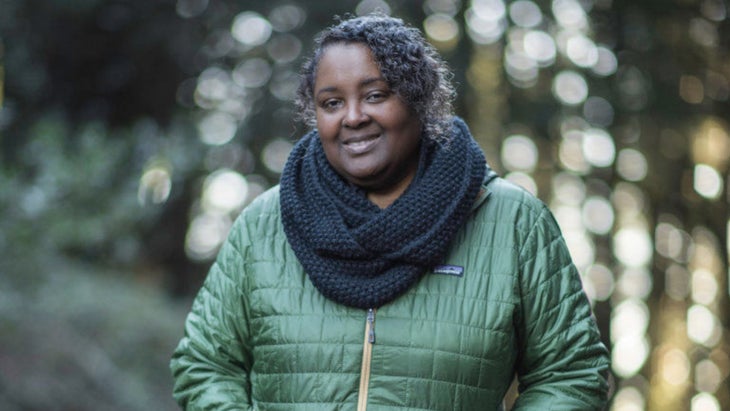 Baker is a co-founder of the Outdoorist Oath, and the founder of the African American National Park Event and the Outdoor Industry CEO Diversity Pledge, which asks C-level executives at outdoor companies to commit to creating, promoting, and enforcing policies that expand the diversity, equity, and inclusion of their employees, board members, and customers. She is a self proclaimed "good troublemaker" who works tirelessly to promote inclusion in all outdoor spaces.
Follow Teresa Baker on Instagram: @teresabaker11
Kareemah Batts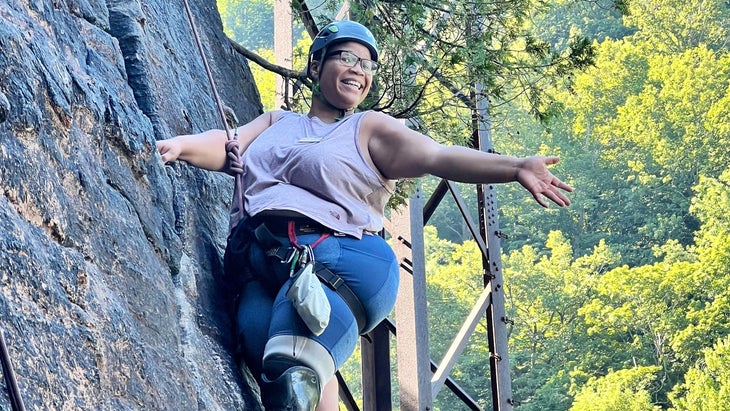 Batts is a cancer survivor, paraclimber, and diversity, equity, and inclusion professional who founded the nonprofit Adaptive Climbing Group which is the U.S.'s largest nonprofit climbing group for people with disabilities. For her tireless work with brands, events, and guiding companies on accessibility issues, she received the 2019 Climbing Advocate Award from Access Fund. Hear more of her story–in her own words–on The Daily Rally podcast.
Follow Kareemah Batts on Instagram: @herhopness
Faith Briggs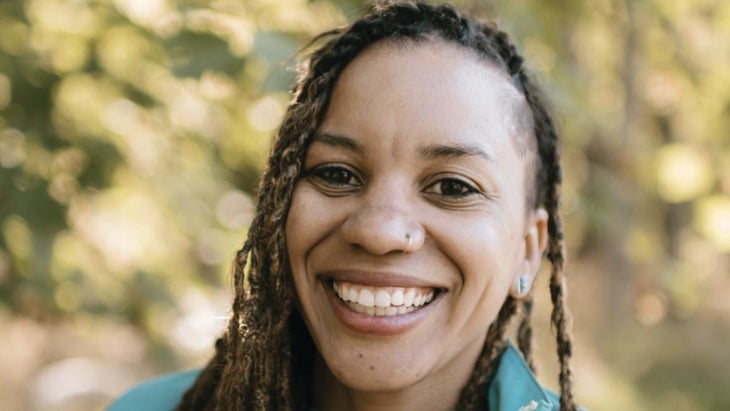 Briggs is an ultrarunner, intersectional environmentalist, former sprinter, documentary filmmaker, and co-host of The Trail Ahead podcast.  Her goal: use media as a tool to raise awareness, and ultimately to change lives. One of her recent projects includes a series called Reclaim Your Water, a three-part short documentary series highlighting how communities of color can reclaim water as a healing and enjoyable experience for all through the lens of each subject.
Follow Faith Briggs on Instagram: @faithbeerose
Patricia Cameron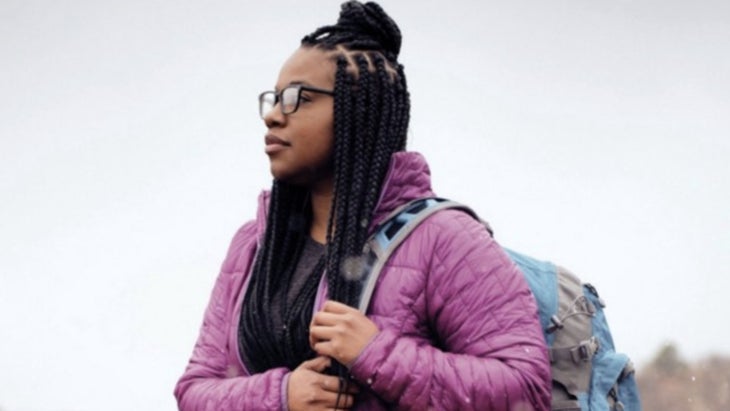 Cameron is the founder of Blackpackers, a nonprofit that lowers the financial barrier to entry in outdoor recreation and teaches people the basics of hiking, camping, skiing, swimming, and more. Before founding Blackpackers, Cameron struggled as a single mother with the means to take her young son outdoors to enjoy nature. She saved up money working overtime as an EMT to buy her first set of backpacking gear—an experience that motivated her to help others find the means to get outside. Cameron recently achieved her Wilderness EMT certification and launched Blackpacker's Outdoor Skills School to teach free Wilderness First Aid (WFA) and Wilderness First Responder (WFR) courses, free to her community.
Follow Patricia Cameron on Instagram: @coblackpackers
Jamicah Dawes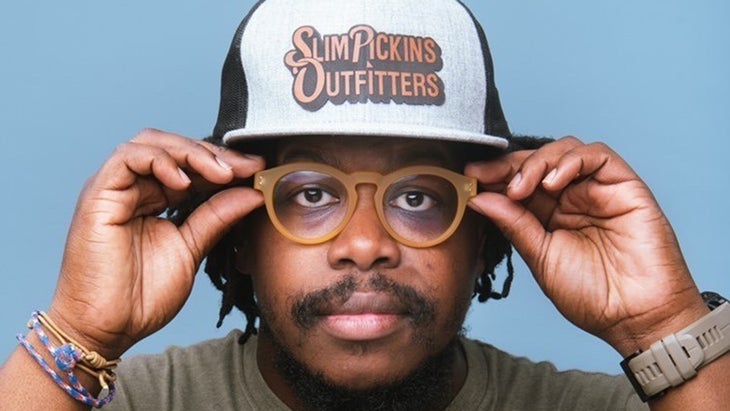 Dawes is the founder Slim Pickins Outfitters (SPO), the first Black-owned outdoor gear shop in the U.S. Just three years after opening, the pandemic forced the Texas store to close. It might have been for good, but a digital media company decided to create a short documentary about Dawes, his family, and his store, which launched SPO into the big time. Dawes uses his platform (which has grown to almost 32K followers on Instagram) to share family stories, product highlights, inspiration, and to uplift marginalized voices.
Follow Jamicah Dawes on Instagram: @spoutfitter
Alison Desir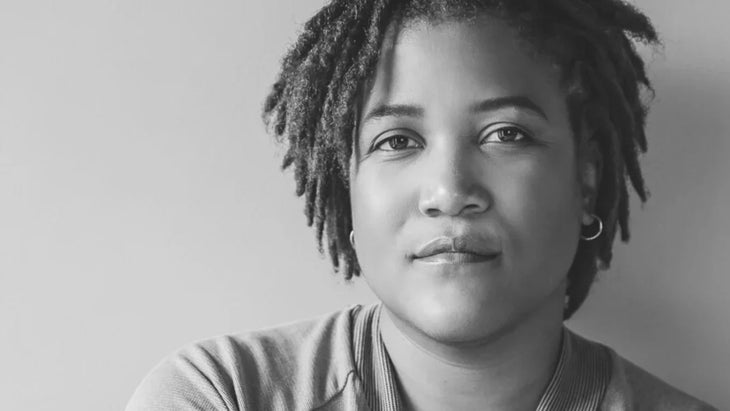 Desir is a co-founder of the Running Industry Diversity Coalition, a nonprofit that aims to unite the running industry to provide resources, measure progress, and hold the industry accountable to equitable employment, leadership, and ownership positions and improve inclusion, visibility, and access for Black, Indigenous, and people of color. She's also the author of Running While Black: Finding Freedom in a Sport That Wasn't Built For Us and the host of the Out & Back podcast. In 2022, Alison was recognized with an Award for Excellence by Running USA for demonstrably driving positive change in the running industry.
Follow Alison Desir on Instagram: @alisonmdesir
Latasha Dunston
Dunston is a Denver-based artist trained in scientific and preparatory medicine illustration who specializes in plein air landscape painting. Through her work, she aims to challenge the underrepresentation of people of color in the outdoors. "I want to showcase myself and the people like me who spend time on trails," she said of her art. "We are a reflection of nature, and nature is a reflection of us." Here at Outside, Dunston is one of our favorite artists to work with. She recently created a beautiful series of illustrations for our Earth Month celebration.
Follow Latasha Dunston on Instagram: @jitterbug_art
Latria Graham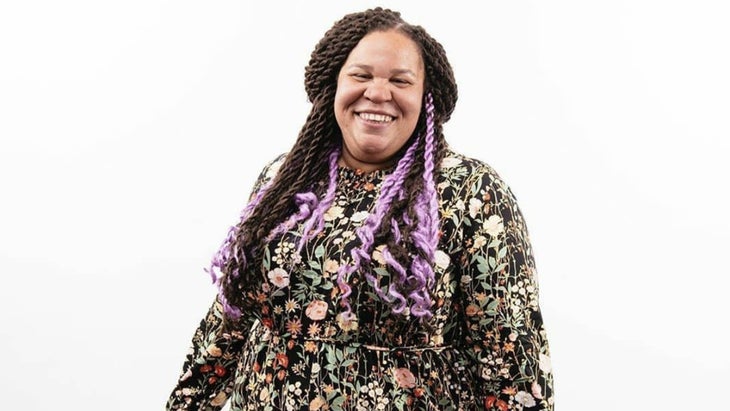 Graham is a writer, editor, and cultural critic with bylines in the The New York Times, The Guardian, The Los Angeles Times, Harvard Law Today, and Outside. Her writing examines the dynamics of race, gender, class, and popular culture. Graham says she uses her talents to write for publications "invested in celebrating the diversity of the human experience."
Follow Latria Graham on Instagram: @mslatriagraham.
Rahawa Haile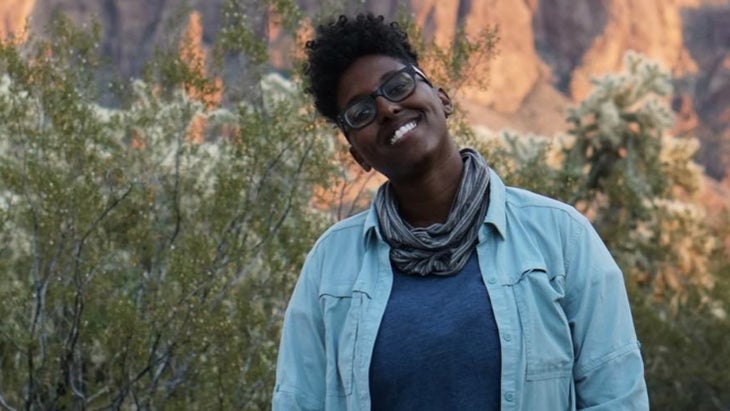 Haile is a queer, Eritrean-American writer from Miami who currently lives and works in Oakland. "Going It Alone," her riveting 2017 story in Outside about hiking the Appalachian Trail during the summer before the 2016 presidential election, led to a forthcoming book called In Open Country, which will present a wider examination of freedom of movement and race in modern America.
Follow Rahawa Haile on Instagram: @rahawahaile
Eliot Jackson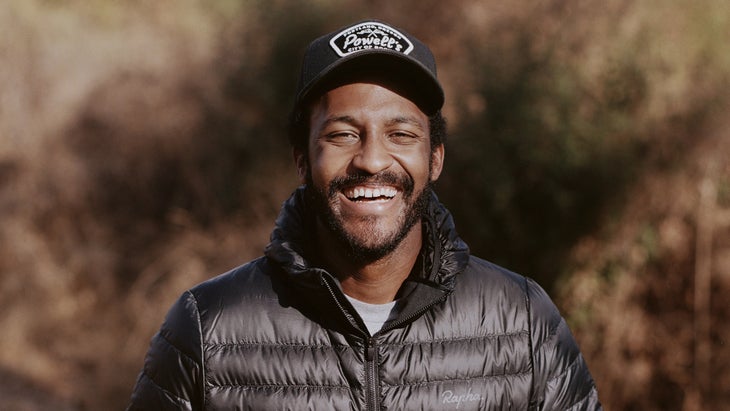 Jackson is a former World Cup downhill mountain bike racer devoted to improving diversity in cycling. During his racing career, he was almost always the only Black competitor. Following the murder of George Floyd and time to reflect on his career during the Covid pandemic, he founded the nonprofit Grow Cycling Foundation to promote education, access, and opportunities that advance diversity and inclusion in the sport he loves. One recent project, a 30,000 square foot pumptrack in Los Angeles, California, is set to open this summer. The pumptrack, which is a circular bike park with berms and rollers, will serve more than 150,000 kids and adults in the urban area who lack access to mountain biking opportunities.
Follow Elliot Jackson on Instagram: @eliotjackson
Mercy M'Fon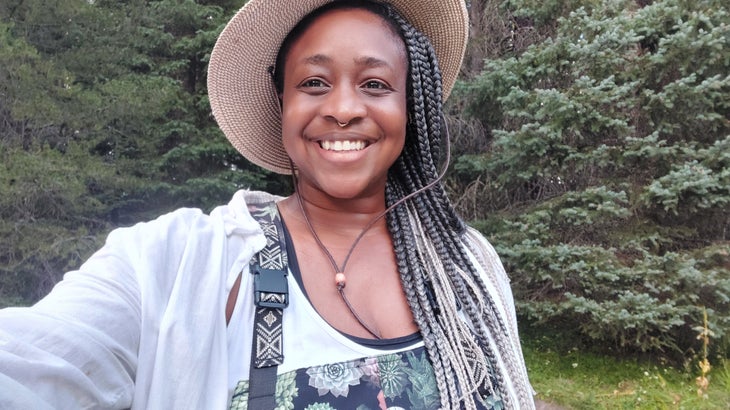 M'Fon is the founder and executive director of Wild Diversity, a Portland, Oregon-based nonprofit that leads outdoor adventures and education sessions for BIPOC and LGBTQ+ communities. Through their programs, they hope to foster personal connections between members of these communities and the natural world. M'Fon is an outdoor guide and community leader who founded the organization after feeling the effects of the outdoor industry's lack of diversity firsthand. You can listen to their story on The Daily Rally podcast.
Follow Wild Diversity on Instagram: @wilddiversity
James Edward Mills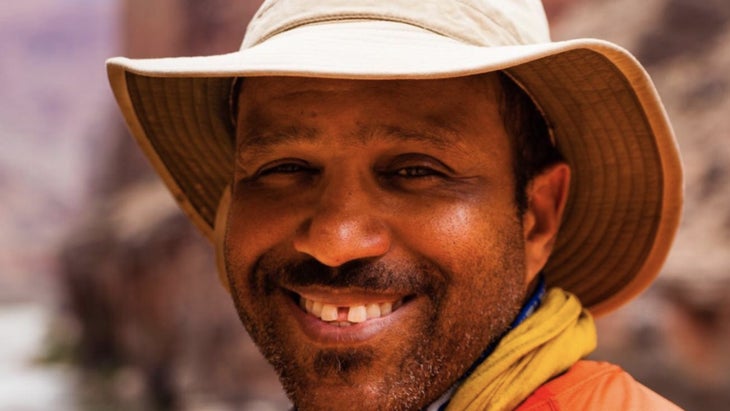 Mills has worked in the outdoor industry for more than 30 years as a guide, outfitter, independent sales representative, writer, and photographer. He is the founder of the Joy Trip Project, a news-gathering and reporting organization that covers outdoor recreation, environmental conservation, acts of charitable giving, and practices of sustainable living. He is the author of The Adventure Gap: Changing the Face of the Outdoors and the co-writer/co-producer of the documentary film An American Ascent. A recent project is an online book club called The Joy Trip Reading Project, an exploration of the intersection of the natural world and the cultural identities of the human beings that live within it.
Follow James Edward Mills on Instagram: @joytripproject
Kriste Peoples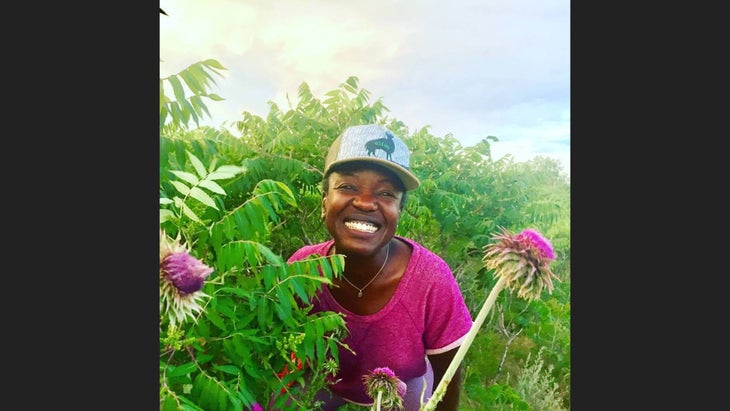 Peoples is a guide, runner, writer, and mindfulness meditation teacher who serves on the board of the American Trail Running Association and Running Start and is the newly appointed executive director of Women's Wilderness, which is a nonprofit in Boulder, Colorado. For years, Peoples has been on the front lines of fighting for equality and inclusion for women, girls, and non-binary people in nature. Here more of her inspiring story–in her own words–on The Daily Rally.
Follow Kriste Peoples on Instagram: @kristepeoples
Mirna Valerio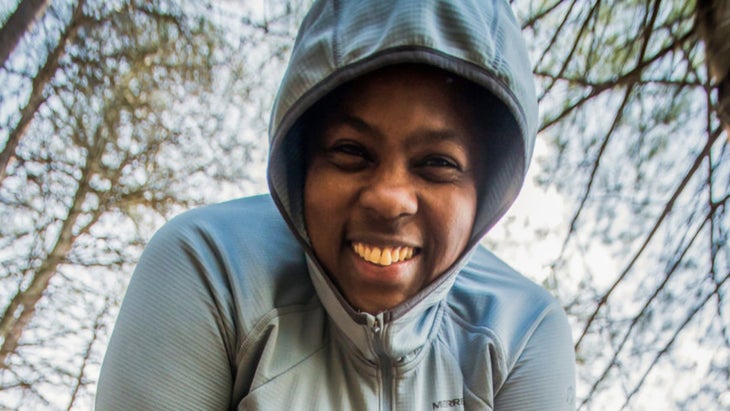 Valerio, a.k.a. The Mirnavator, is an ultrarunner, author, and educator who was named a National Geographic Adventurer of the Year in 2018. Her memoir, A Beautiful Work in Progress, was a bestseller, and in 2017 she appeared on the cover of Women's Running. A native of Brooklyn, New York, Valerio now lives in Vermont, where she has become obsessed with skiing and is working on her second book, a novel about a Black woman with Type 1 diabetes who embarks on a solo backpacking trip in the Appalachians, against the advice of her doctor and friends.
Follow Mirna Valerio on Instagram: @themirnavator
Nailah Blades Wylie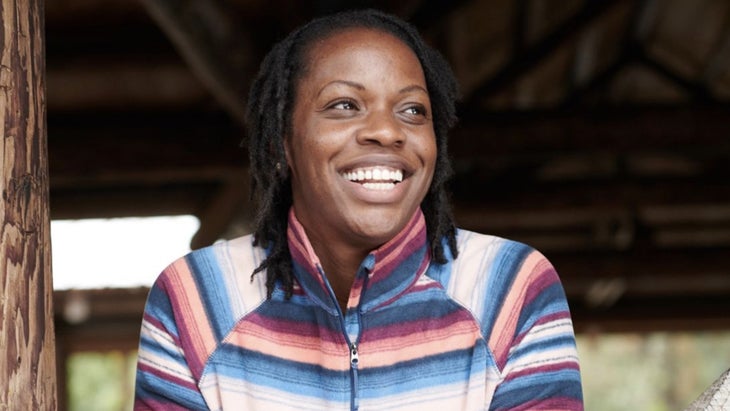 Wylie is the founder of Color Outside, a nonprofit that helps women of color harness the power of the outdoors to create joy-filled lives. A communications strategist and community builder who has worked with businesses small and large—from startups to Fortune 500 companies—Wylie founded Color Outside after moving from San Diego to Salt Lake City and feeling unmoored, without a community to support her. Color Outside leads coaching, workshops and retreats to help fellow outdoor lovers feel welcome and joyful doing what they love.
Follow Nailah Blades Wylie on Instagram: @wecoloroutside
Rue Mapp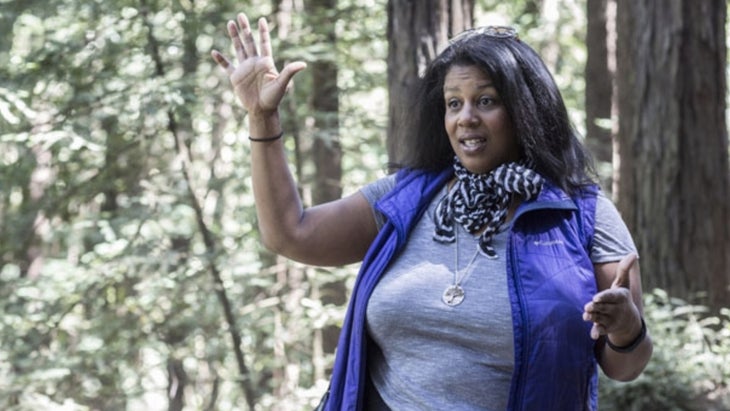 Mapp is the founder of Outdoor Afro, a nonprofit that celebrates and inspires Black connections and leadership in nature. In 2022, 60,000 people across the country participated in over 1,000 Outdoor Afro events to find joy and healing in nature. Last year, Mapp published her first book, Nature Swagger: Stories and Visions of Black Joy in the Outdoors.
Follow Rue Mapp on Instagram: @ruemapp
Lead Photo: Juno/Stocksy
Trending on Outside Online