Outside Business Journal
Nepal Bans Single-Use Plastic on Everest
The policy comes after a 45-day cleanup expedition removed 24,200 pounds of garbage from the famous mountain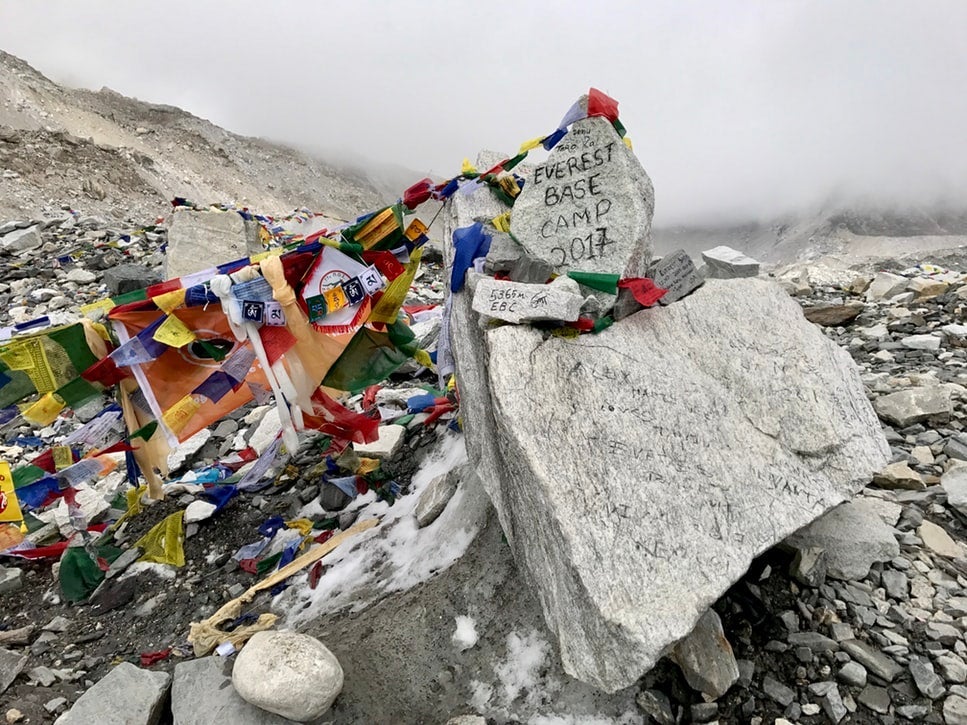 Heading out the door? Read this article on the new Outside+ app available now on iOS devices for members! Download the app.
What do you get when a record number of climbers ascend Everest? More trash, the Nepalese government discovered this year after collecting over 11 tons from the world's tallest mountain in May. It's been called the "world's highest garbage dump."
To cut down on waste, Nepal is banning single-use plastics from its Khumbu Pasang Lhamu rural municipality, home to Mount Everest and several other peaks.
The ban, starting January 2020, covers plastic of less than 0.03 millimeters thick—such as bags and wrappers—and plastic bottles for drinks other than water. Trekkers won't be allowed to bring plastic in and shops won't be allowed to sell items in the ban.
The government hasn't decided what the punishment will be for those who break the rules. But they're working with trekking companies, airlines, and the Nepal Mountaineering Association to enforce the new policy, The Himalayan Times reported.
"It is important that both mountaineers and tourists visiting base camp learn to practice Leave No Trace ethics," professional ski mountaineer Caroline Gleich said. She and her now-husband with Alpenglow Expeditions summited Everest in May.
Most of the trash on Everest is related to survival—oxygen bottles, tarps, abandoned packs, batteries, and even human waste. "While the plastic ban is a noble idea, it will really come down to the responsibility of teams and of individuals to take better care of the mountain," Gleich added. "Many people forget that base camp is not a place with regular garbage removal services. It is up to each person to carry out what they carry in. I support the efforts of the governments on the Tibet and Nepal sides of Everest to continue to push efforts to clean up Everest."
Nepal's new policy follows in the footsteps of other governments around the globe. California, Hawaii, Maine, New York, Connecticut, Delaware, Oregon, and Vermont, to name a few, have enacted legislation banning and phasing out single-use plastic bags. Other businesses and cities have banned plastic straws.
The outdoor industry also rallied around reducing its single-use plastic waste. The movement kicked off at Outdoor Retailer Summer Market in June, when the Plastic Impact Alliance of 225 companies supported 170 water stations and refused to offer single-use plastic at events.
The individual efforts are part of a combined effort to address the world's plastic pollution, as researchers continues to find microplastics in our water, air, and soil.