Outside Business Journal
Sponsor Content: Heliconia
One Influencer's Unique Approach to Helping Brands Reach the Outdoor Market
Influencer Ken Whiting's secrets on how to connect with, and inspire, millions of participants within the growing outdoor adventure industry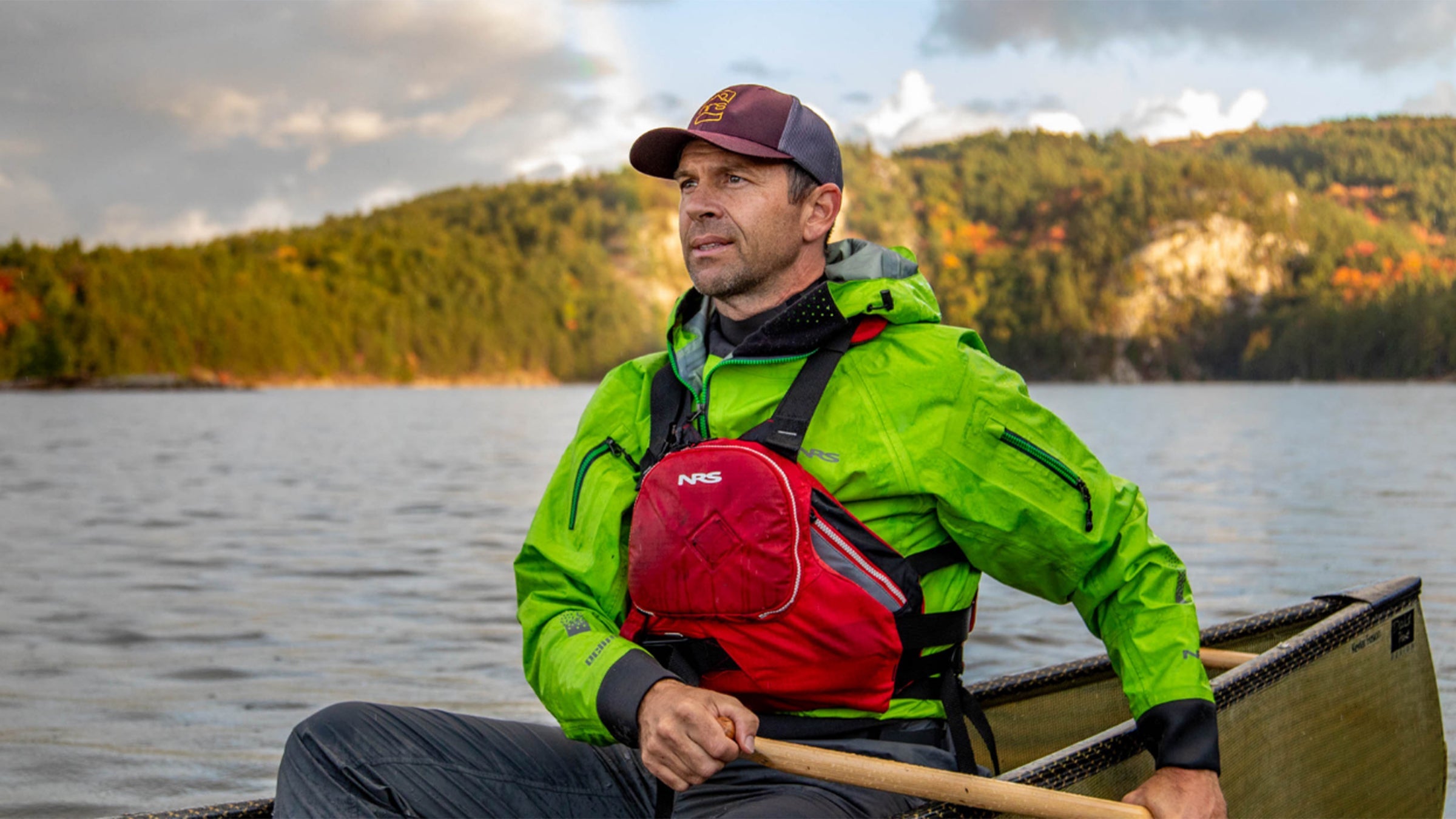 COVID-19 has had many effects on the outdoor industry. Some have been challenging, but many have been positive. The boom in participation in outdoor activities directly related to the pandemic has been incredible, with more than seven million new participants since 2019 resulting in over 160 million outdoor participants in 2020, according to the most recent OIA Participation Trends Report.
With this, the outdoor industry is currently faced with an incredible opportunity—to mold those new to outdoor adventure into life-long participants, and to continue to make the outdoors as accessible as possible to as many Americans as possible. Many of today's outdoors brands are looking to influencers to help reach these new enthusiasts.
Ken Whiting, the Ultimate Outdoor Influencer?
Over the past 30 years, Ken Whiting has grown to be one of paddlesports top influencers. Host of the award-winning television series Facing Waves, Ken's been a trusted voice within the outdoors community for decades and has carved a niche for himself helping brands claim their space within the growing marketplace.
A world champion whitewater kayaker, Ken began writing instructional books and producing how-to videos in 1998. The medium he's used to reach and inspire outdoor enthusiasts has evolved, but the goal has stayed the same—to inspire people to get outdoors and support them through their journey.
I've always been an adventurer, but I've also always loved playing a role in helping others discover and experience their own outdoors adventures, because I know first-hand how much of a positive impact it can have on one's life. There's nothing more gratifying than to hear from people who were inspired, guided, or encouraged by my content to try something new, and whose lives have been forever changed by what they discovered. There's also nothing like seeing or hearing the excitement from someone who has realized a major personal milestone, like rolling a kayak, running a rapid, or simply getting in a kayak for the first time. —Ken Whiting
Almost organically, Ken has positioned himself as a top-tier influencer in the outdoor adventure marketplace, and brands like Orion Coolers, Jackson Adventure, NRS, Aqua Bound and Trak, have successfully banked on his influence to help sell product to his engaged followers. Ken's passion, authenticity, his ease in front of the cameras, and his engagement with his fans, has gained him a loyal following. His YouTube channel has over 85,000 subscribers and more than 16 million views, and his Instagram and Facebook accounts boast more than 133,000 engaged fans and followers. His reach continues to grow more rapidly than ever as he focuses on content that connects with and provides real value to the 160 million outdoors participants in the United States who may or may not have ever touched a paddle.
Influencers often succeed because of their passion—because that passion can be contagious! In many cases, people will follow an influencer for that reason alone. But if an influencer can combine their passion with a content plan that responds to what their current and prospective followers want, need, and/or consider valuable, the connection will inevitably be stronger, longer lasting, and much more significant. —Ken Whiting
Trusted by Consumers
Ken has mastered the fine balance between being an unbiased trusted source of information for his followers and working to help promote partnering brands. He's done this through instructional videos, inspiring storytelling, and unbiased gear reviews like his Buyer's Guide series, and Best in Class awards.
One thing has helped consumers relate to Ken is his dedication to continual learning. Perhaps it's his Canadian upbringing, but Ken is modest despite his success, and he never passes up an opportunity to learn or try something new. Last year, for example, Ken filmed an episode of his digital series, Paddle Tales, at the world's oldest whitewater canoeing and kayaking school, Madawaska Kanu Centre (MKC). Despite having worked as a whitewater kayaking instructor at MKC as a young man, this episode saw Ken try his hand at whitewater canoeing for the very first time. MKC manager, Stefi Van-Wijk, remarked on his character and desire to learn by saying "having the patience with himself to be such an advanced paddler in one boat, but a beginner in another boat, is hard on the ego. I have so much respect for anybody who chooses to be a beginner again."
This ability to be at once a world-champion whitewater paddler, and a beginner, is a gift that helps Ken connect with his followers. He then shares these experiences, and knowledge gained, through relatable and compelling content.
There is always that desire to inspire adventurers to new heights, and I get excited about sharing trips in exotic paddling destinations, but I love helping people make informed decisions and helping them get out on the water more. I'll take comments like 'Loved this review. It helped me buy my first boat' over 'Wow, lucky you, I wish I could do that!' any day of the week. For me, inspiration must have the end goal of getting people outside and enjoying adventure. It's that last step that I really take to heart. I want people to have their own incredible experiences out in nature. —Ken Whiting
Thanks to Facing Waves' expansive distribution via OutsideTV and the popular Bally Network (formerly Fox Sports Network), Ken's adventures and influence is broadcast to over 120 million U.S. households. Off the small screen, Ken grows and fosters his audience with consistently valuable and entertaining social media content. Through his presence on television and online, Ken is actively building a community of engaged outdoor enthusiasts.
TV and social media provide a fantastic one-two punch for reaching the outdoor market. Social media provides me with an incredible way to connect and engage with a huge number of people who are actively seeking information about paddling. On the other hand, TV has an unrivaled reach of its own, and through OutsideTV and Bally Sports, TV has proved to be a tremendous way to connect with the 160 million outdoors participants who may or may not have ever tried paddling. —Ken Whiting
Trusted by Brands
Ken creates content from all corners of the world, allowing brand partners to produce marketing materials in environments that they may not normally have access to. With content being king on social, as well as in traditional media, this provides the brands he works with an exciting advantage.
For a few decades, Ken Whiting has long been an inspirational "face of kayaking," dedicated to furthering the pursuit of paddling, and helping paddlers build the skills they need to enjoy the sport. Many have told me that they gained their passion for the outdoors and skills through watching Ken's videos over the years. Personally, I have rarely met someone whom I respect both personally and professionally to the same level. For me, that level of respect comes from his integrity, coupled with his vision and commitment to the kayaking community, delivered uniquely through media. With Trak and Heliconia, we have partnered to showcase "active adventure travel" around the planet in amazing destinations, inspiring the lifestyle and the opportunities to travel and get out. —Nolin Veillard, founder & managing director, Trak Kayaks