Outside Business Journal
Opinion: Biden's First National Monument Should Be Castner Range in Texas
The community of El Paso has mobilized widespread support for a new national monument designation in their backyard. It's time their voices were heard.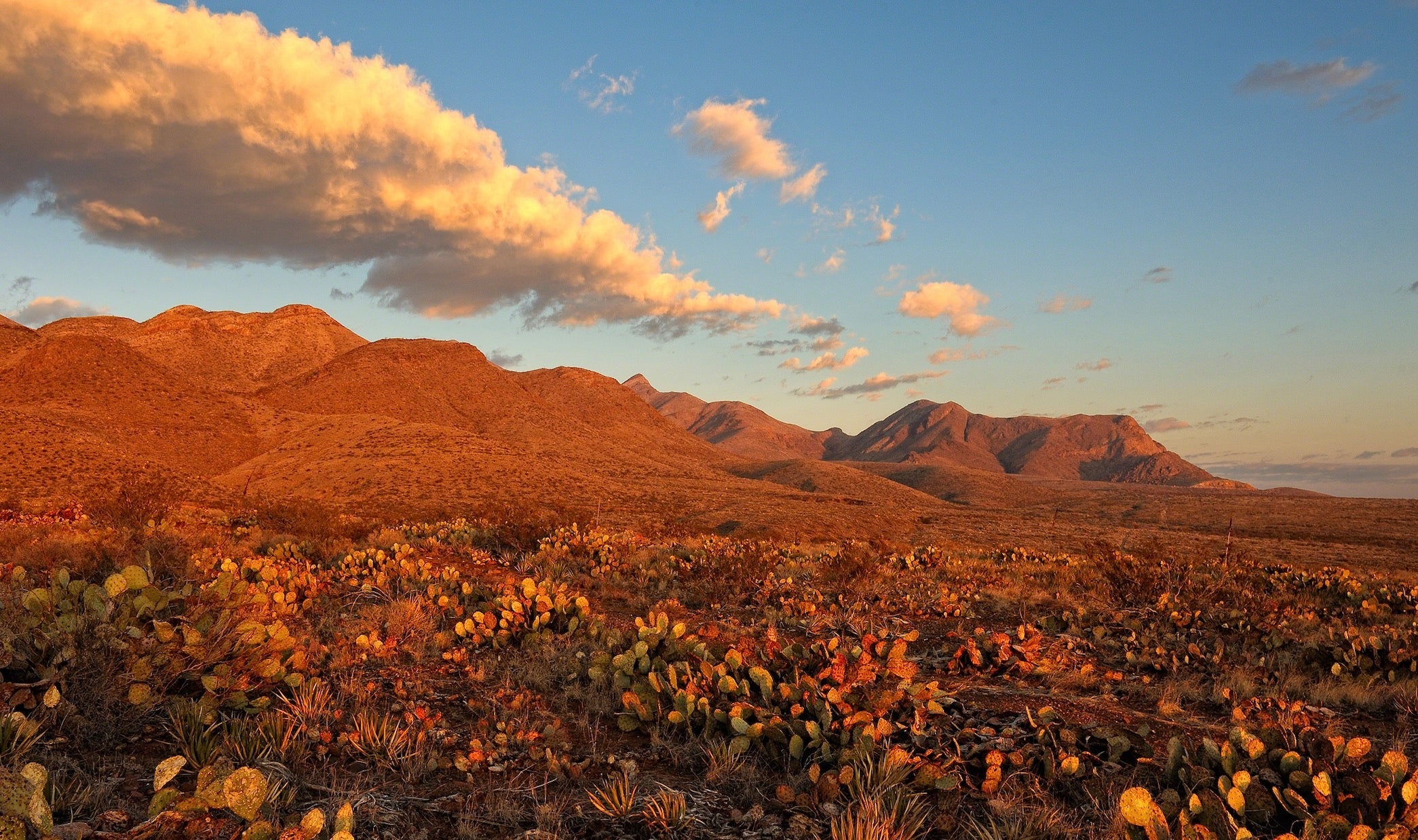 Heading out the door? Read this article on the new Outside+ app available now on iOS devices for members! Download the app.
For decades, the mountainous 7,000 acres of Castner Range has been part of Fort Bliss, located between city neighborhoods and Franklin Mountains State Park in the majority-Latino community of El Paso, Texas. Today, the area is renowned for its annual display of blooming Mexican poppies. Castner Range is remarkable in that it remains undeveloped despite decades of population growth and land urbanization around El Paso.
Just outside of Castner Ranger, however, is a community—one of the most disadvantaged urban areas in the country in terms of per-capita household income—that has been historically excluded from conversations regarding the land surrounding their homes. We believe it's time their voices were heard.
For many years, the people of El Paso have sought to conserve the Castner Range for recreation—to no avail. It's an effort worthy of attention: preserving Castner Range will provide real opportunities for more El Paso residents to enjoy the outdoors, and serve as a blueprint for expanding outdoor access to underserved communities across the nation.
In our visit to Castner Range, we were overwhelmed by the people we encountered and the passion we heard in their stories. We met volunteers of all ages fighting for the area's conservation—from people in their late seventies to community activists in their early twenties. We met folks with deep ties to the region who came from multi-generational El Paso families and local Pueblos. All of them have joined together to advocate for protection of the Castner Range and for what the space symbolizes to their culture and community.
This is an effort that already has sweeping community support: a letter calling for federal protection of the land has received 116,000 signatures and counting. (You can add your name too, if you wish, here.)
We—along with our partner groups Monumental SHIFT, Frontera Land Alliance, and Nuestra Tierra Conservation Project—urge President Biden to designate Castner Range as a national monument, which would be the first of his administration. [In 2021, Biden restored safeguards to Bears Ears, Grand Staircase-Escalante, and Northeast Canyons and Seamounts National Monuments, which he did not create, but whose protections were slashed by the Trump Administration.] The people and organizations working to protect Castner have mobilized a passionate, inclusive, and community-led effort that deserves recognition at the highest levels of government. We at The Conservation Alliance and The North Face support it, and it's time others did as well.
Shoren Brown is the interim executive director of The Conservation Alliance. Brown was the architect of the federal campaign to protect Bristol Bay, Alaska, and ran the national field program for the campaign that protected the Arctic Refuge.
Carol Shu is the senior global sustainability manager at The North Face where her work spans all aspects of TNF's environmental footprint, from retail waste to regeneratively-grown raw materials.
Trending on Outside Online