Outside Business Journal
Patagonia to Pay Bail for Employees Arrested in Abortion Protests
The apparel manufacturer also joins a growing number of companies that have pledged to cover costs for employees who must now travel across state lines for abortion care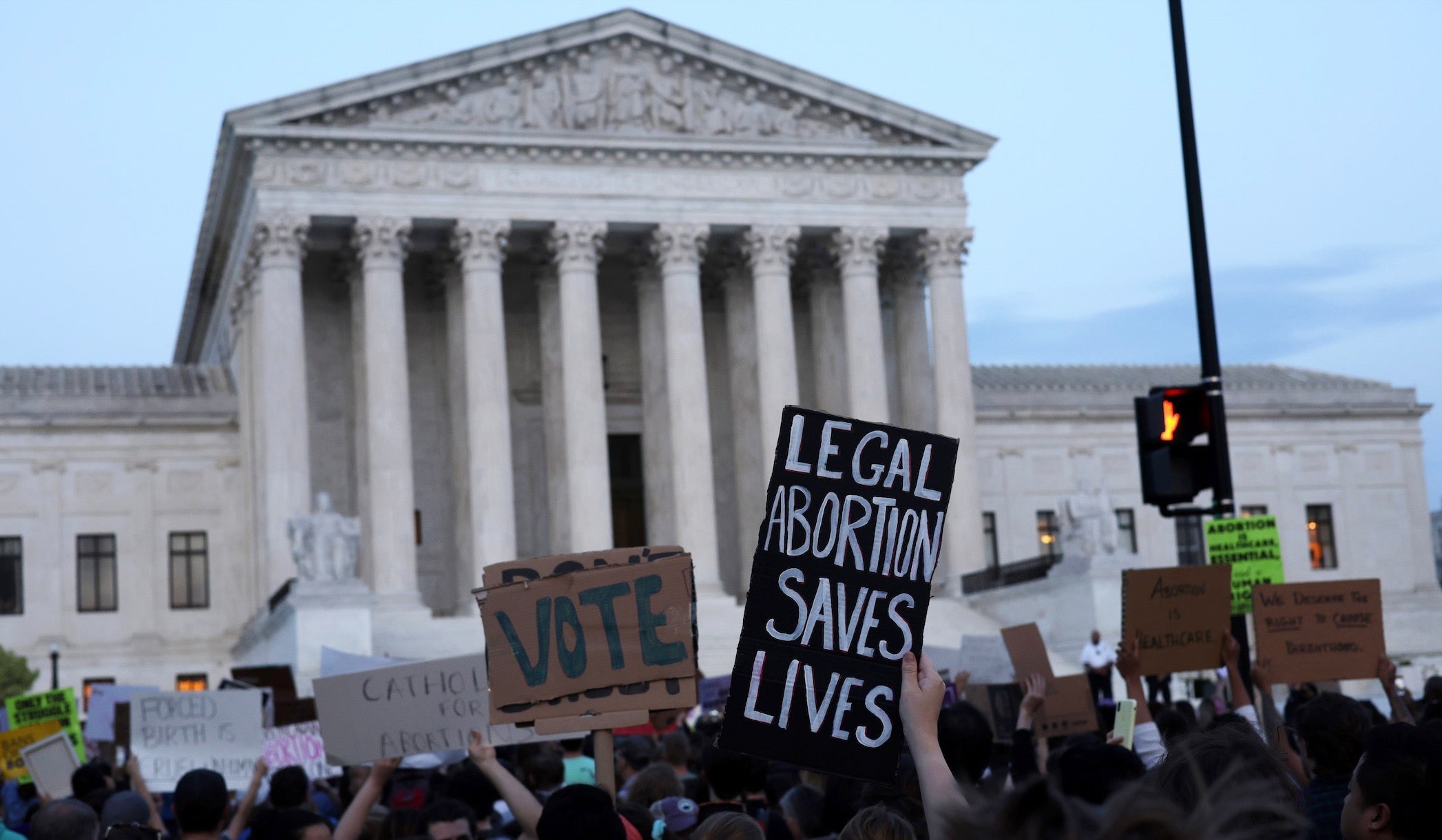 Heading out the door? Read this article on the new Outside+ app available now on iOS devices for members! Download the app.
Outdoor apparel brand Patagonia has pledged to support employees who plan to protest today's decision by the U.S. Supreme Court to overturn the constitutional right to abortion care.
Earlier today, Patagonia said it would pay bail for any full- or part-time workers who "peacefully protest for reproductive justice." The brand published the news on LinkedIn.
Company spokesperson J.J. Huggins told Axios that the company has had the bail policy in place "for many years."
"The company will post bail for an employee who has previously taken a nonviolent civil-disobedience class and is subsequently arrested while peacefully protesting," he said.
The Supreme Court overturned the 50-year-old abortion precedent in a six-three decision on Friday. The 1973 landmark case, Roe v. Wade, established the constitutional right for women to seek abortion in all 50 states. The controversial ruling gives individual states the power to establish their own abortion laws. Current predictions peg half of all states to outlaw or severely restrict abortion as a result of the court's decision, which would cut off millions of women from reproductive health care.
In its release, Patagonia also pledged to pay for airfare, lodging, and meal expenses for staff on its health care plan who need to travel to a different state to undergo abortion procedures. Its health care plan already covers the cost of abortion care, the company said.
"Caring for employees extends beyond basic health insurance, so we take a more holistic approach to coverage and support overall wellness to which every human has a right," the company said in a statement. "That means offering employees the dignity of access to reproductive health care. It means supporting employees' choices around if or when they have a child. It means giving parents the resources they need to work and raise children."
Patagonia joins a growing number of companies pledging to cover travel expenses for employees who live in states that outlaw abortion: Apple, Condé Nast, Dick's Sporting Goods, Disney, Mastercard, Meta, Netflix, Starbucks, Tesla, Zillow, and others.