Outside Business Journal
The Plus-Size Outdoor Apparel Market Is Booming
Companies are realizing the business benefits of size inclusivity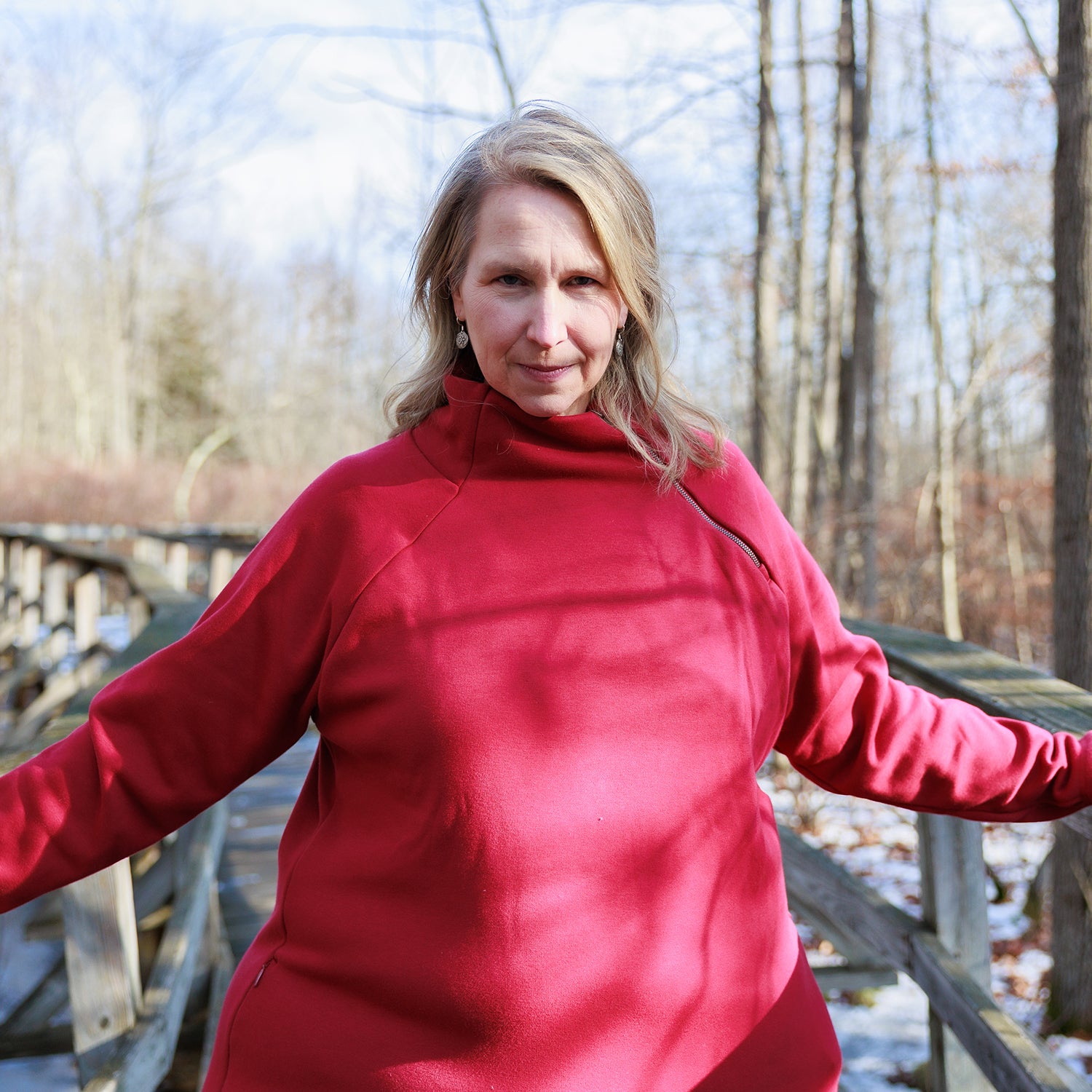 Heading out the door? Read this article on the new Outside+ app available now on iOS devices for members! Download the app.
As I stood atop a hill surrounded by gorgeous Vermont foliage with my friend and fellow plus-size adventurer Arwen Turner, we found ourselves chatting with a guy who asked how we met.
Turner shared that she found my book Gorge: My Journey up Kilimanjaro at 300 Pounds at REI. The story inspired her to return to hiking, something she had fallen out of love with as a plus-size person, because she didn't feel like she belonged in the outdoors.
The guy turned to me, looked at my size-26 hips, and asked, "So, you hiked Kilimanjaro metaphorically?"
"No, in real life," I said. "Three times." Here we were again, showing up in nature and having to prove we deserved to be there.
As a consultant who helps brands connect with the plus-size market (projected to become a trillion dollar industry in the next decade, growing from $601.7 billion in 2022, according to Research and Markets), I find getting people to believe in the business potential of extended sizes is also an uphill climb, loaded with stereotypes and stigma.
There are cautionary tales of Old Navy's missteps in inclusive sizing. There are the timeworn protests that making bigger sizes is too hard and too expensive. There's even a moral judgment about weight, the perception that someone's size is their own "fault," and the resulting questions: Why should we, as business owners, accommodate folks in larger bodies? Why can't they be responsible for themselves? (Even when diet culture again and again has disproved itself.)
You can't tell someone's story from looking at their body. Take me for example: I've weighed 300 pounds or more for most of my adult life. I carry most of it between my navel and my knees because of a condition called lipedema and I struggled with and recovered from binge eating disorder. And yet, I've also climbed Kilimanjaro three times. I'm always looking for my next adventure (Mont Blanc Summer 2023 or bust).
My own social media channels (@kararichardsonwhitely on Instagram) are magnets for the "promoting obesity" cries of righteousness over BMIs and muscle tone. If these naysayers and trolls were so concerned about weight, wouldn't they want to encourage people to get moving and to seek the physical and mental health benefits of the outdoors?
Body size isn't a reflection of someone's desire to be outdoorsy. Plus-size people aren't in many (if any) marketing materials. We are omitted from the in-person retail experience and told to find our sizes online. We are the butt of jokes when it comes to falling out of chairs or making the catastrophic splash when jumping in a pool.
Kelly Davis, Outdoor Industry Association's Director of Research, said skiers, particularly plus-size women skiers, have been excluded because they can't find winter apparel or gear that fits. The International Journal of Fashion Design found that the average American woman is size 16-18 which often corresponds to Women's Plus size 2X. Many outdoor apparel brands including Columbia, Eddie Bauer, Athleta are working to make plus size apparel available, but it's still a challenge for plus size women to find technical outerwear that fits.
"It takes this from a sizing issue to an access issue," said Davis. "All Americans should have access to the tools, including technical apparel and hard goods, to enjoy the outdoors comfortably and safely."
The problem goes way beyond apparel. It extends into the travel, hardgoods, vehicles and personal care markets, and the fact that many business owners aren't addressing it is, frankly, an oversight. The fact is, 40 percent of the adult U.S. population is obese. Sixty-seven percent of American women wear a size 14 or higher. If your brand sells its products and services only to standard-size people, you're missing two-thirds of the total addressable market—and jockeying with your competitors over the same 33 percent.
And some folks in larger bodies have had some pretty traumatic shopping experiences: being ushered out of stores and told to shop online, being judged and shamed with things such as unsolicited diet advice.
Bad experiences aren't just something to shrug off. They can be humiliating events that make guests swear off travel or trying new things. And when it comes to the plus-size market, our pockets are deep (more than $40 billion in buying power in apparel alone) and our memories are long. There is much work to be done to rebuild trust and connect in a way that not only leads to profit but also deep brand loyalty and appreciation for the fact your company is welcoming us to the outdoors.
The good news is, there's plenty of room for authentic growth in this segment of the outdoor industry. Below are three brands already serving the plus-size market, and boosting their bottom lines because of it.
Alder Apparel
Mikayla Wujeck, co-founder of the plus-size gear brand Alder Apparel, has taken her company from zero to $5 million in annual revenue in three years, all by designing products exclusively for this underserved market. In 2022, Alder also received an investment from Path Ahead Ventures, REI's newly formed venture arm that supports diversity in the outdoor industry.
"The outdoor industry has a really narrow depiction of what it means to be outdoorsy," said Wujec. "The white, ripped guy hanging off a glacier. I felt really isolated from that narrative."
Along with her co-founder, Naomi Blackman, Wujec designed a line of clothing with a size range of XS to 6X. They created a brand identity that is colorful, playful, and expresses joy, to spread the message that plus-size people are allowed to have fun outside, just like everyone else.
Wujec said a non-negotiable in Alder's agreement with REI was that, for every piece displayed in stores, every size has to be carried, up to 6X. The brand also has a return policy that allows a 45-day window to try things on and if they don't work, Alder provides a postage-paid return label.
There have been other considerations when connecting with the extended-size customers,  Wujec noticed it takes extended size shoppers far longer to decide to make a purchase – and to make subsequent purchases. This is true because the customer journey for people in extended sizes has been littered with trauma and disappointment.
When a company says they "can't make larger sizes," Wujec said it's usually "hogwash"—a moral stance masquerading as a business argument. "It's more of a statement of who they want wearing their clothes," she said.
REI and Smartwool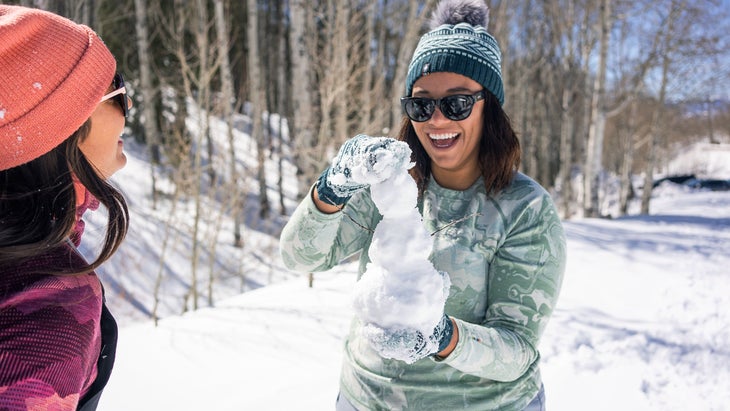 A few seasons before the pandemic, REI approached Smartwool saying there is a need for base layers in the plus-size space. Denise Anderson, head of global marketing at Smartwool said they were glad to take on the challenge and were grateful for a larger partner such as REI to make it happen.
Smartwool's fit patterns and colors were thought out and tested carefully because a base layer fits so close to the skin and is the cornerstone to comfort in the outdoors.
Making it wasn't the only challenge. Smartwool had to bring in a whole new set of customers, who weren't used to finding their sizes on REI shelves (or in other outdoor retailers). Anderson said they needed to take a grassroots approach to rewrite that narrative.
Smartwool enlisted Fat Girls Hiking (a body positive hiking community), sent product kits to 200 plus-size influencers, and hosted a leadership retreat with members to engage in conversation and get feedback.
Smartwool now has 11 styles (64 colors/sizes) in extended sizes and has sold more than 15,000 units to 140 accounts including Eastern Mountain Sports, Dick's Sporting Goods, and Scheels for Fall of 2022. REI is carrying the extended sizes products in all stores and on their drop ship/digital platform.
Smartwool and Alder aren't the only brands that come in plus-sizes at REI Co-op. REI recently launched a collaboration with Outdoor Afro where pants range from men's 28 to 50 and women's 0 to 26, and tops and jackets run up to 3XL.
L.L.Bean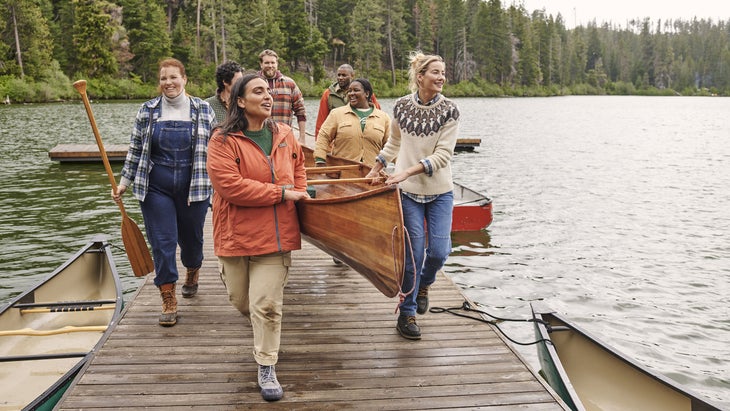 L.L.Bean has offered inclusive sizing for more than 20 years but in Spring2022, it upped the ante. (Full disclosure: I work as an influencer for L.L.Bean).
"A lot of it came from listening to our customers," said Alex Intraversato, L.L.Bean's VP of Merchandising, Men's & Women's Apparel, Equipment. "They wanted the same colors and sizes as everyone else."
Intraversato said the mix of middle sizes and extended sizes is highly complex. "We didn't want to add this and take away from the middle sizes. We had to be additive in a smart way."
Bean now  offers approximately 300 styles in Women's Petite and Plus and more than 300 Men's styles in up to XXXL.
The company instituted a one-price policy, meaning that folks pay the same whether XS or 3XL. (Increased pricing for plus sizes is common. According to a 2021 report from Statistica, the average selling price for plus size jeans in the U.S. was three U.S. dollars more than jeans in standard  sizes. ) And Bean regularly shows diverse body types across all of its channels, from e-commerce to catalogs to social media.
The result: Its extended size assortment is on target to sell 20 percent more in 2022 versus 2021, and Bean is  just getting started. In 2023, it will add size-inclusive hardgoods– camping chairs, sleeping bags, and backpacks.
"Offering inclusive sizes not only makes good business sense, it's the right thing to do. Our purpose is to inspire and enable people to experience the restorative power of being outside, and that is true for all people and all body types,' Intraversato said.
---
Kara Richardson Whitely is the CEO of The GORGEous Agency, helping clients attain growth and connection with the plus-size market. The name is a nod to her book Gorge: My Journey Up Kilimanjaro at 300 Pounds, which is being made into a movie with This Is Us actress Chrissy Metz producing and starring as her. Learn more at www.thegorgeousagency.com.