Outside Business Journal
Post-Election Analysis: What Biden's Victory Means for the Outdoor Industry
This week, Outdoor Industry Association hosted a call to examine the implications of the election results. Here's what went down.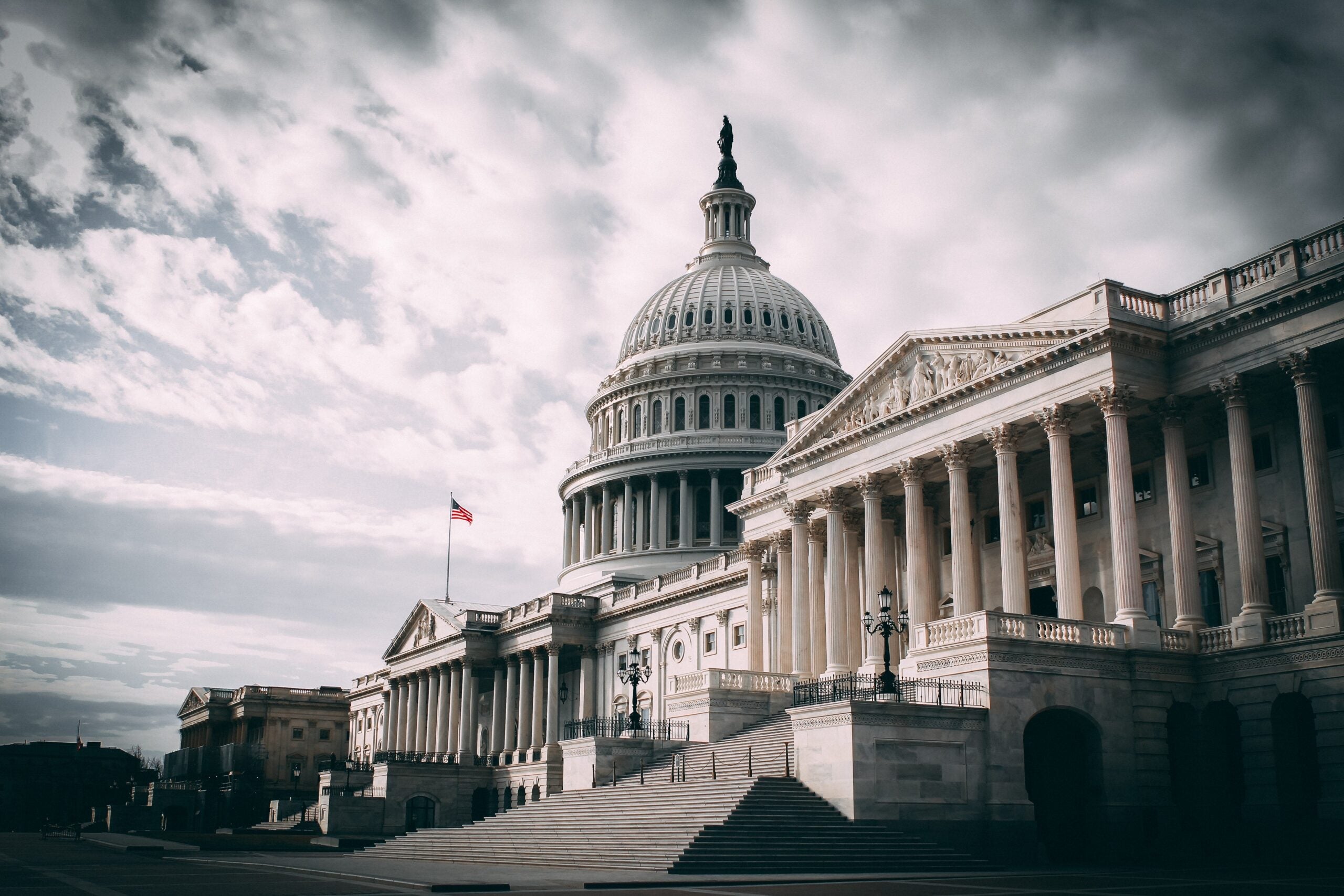 Heading out the door? Read this article on the new Outside+ app available now on iOS devices for members! Download the app.
Let's get this out of the way first: The election of Joe Biden as the nation's 46th president is, without question, a positive development for the outdoor industry. If enacted, the likely policies of a Biden presidency—including forward-thinking climate action, greater public lands protections, and fewer trade penalties on Chinese goods—will almost certainly help business across the outdoor space. A boom is coming. Or at least that's what many in our field are hoping.
But just how much will things change, and how quickly? The nuances of the election outcome—including the ongoing battle for Senate control, rejiggered House representation, and changes to state legislatures—make the picture far more complicated than a simple open-and-shut victory for outdoor professionals. It will take time to understand the full implications of what happened on November 3; for the moment, at least, we must rely on educated guesswork and projection.
To that end, the Outdoor Industry Association (OIA) hosted a call this week to unpack the outcome of the election in granular detail, offering predictions and advice for navigating business in the industry after Biden is sworn in on January 20.
On the call were Lise Aangeenbrug, executive director of OIA; Rich Harper, director of government affairs for OIA; and two partners at the D.C. lobbying firm Forbes Tate Partners, George Cooper and Doug Usher.
In case you missed it, here's a recap of what was said.
What the Election Tells Us About the Future of Washington
The first part of OIA's call was dedicated to dissecting what the reshuffling of the national political map means for Washington in the next four years and beyond. Like all policy, outdoor policy is at its foundation dictated by this political calculus, so it helps to have an understanding of where the country is headed to navigate business concerns in the industry.
First, the state math. When all the states are called in the presidential race, it's likely that Biden and Trump will both win 25, even though Biden's electoral lead has already tipped him into victory. That's significant, Cooper and Usher both said, because it indicates how policy decisions will play out on a state level over at least the next two years.
"This will be one of only two times since 1880 that a candidate wins the presidency without winning a majority of states," said Usher. "Democrats are building strength nationally, but they're not building the number of states they control. This is important for OIA because even federal legislation starts at the state level, meaning it gets voted on by people who are elected at the state level."
The Senate will also play a crucial role in blocking or supporting policies critical to the outdoor industry, and here we have some new faces in Washington to consider, most notably Colorado's newly elected senator, John Hickenlooper.
"We're going to have two new senators arriving from the states of Arizona and Colorado on the Democratic side, two relatively moderate Westerners arriving in the Senate," said Cooper. "That's noteworthy for us as an industry. I don't think we can find anyone better than Hickenlooper in terms of understanding our industry."
Another bright spot: While consensus on any issue in congress is far from certain these days, the outdoors are something of a soft spot between the two parties, as evidenced by the passage of the Great American Outdoors Act this year.
"The likelihood that a member of Congress is going to cross party lines and vote with the other party is a rarity these days," said Cooper. "It's worth noting, though, that we stand out as an industry when we think about the things we advocate for—funding for public lands, getting more people outdoors. That's one of the few spots where you'll get people still crossing over."
And even if congressional Democrats and Republicans remain gridlocked for the first two years of Biden's presidency, there's always the possibility that the Senate map will change again in 2022—something Cooper and Usher say they're already watching closely.
"Republicans will have to defend almost twice as many seats as Democrats in 2022," Cooper said. "Democrats will only have a couple of senators you could think of as being potentially vulnerable in Nevada and New Hampshire. Republicans have a bunch of tough races in Florida, Ohio, Alaska, Wisconsin, and elsewhere. As we think about positioning some of the bills we care most about, we'll be paying close attention to who's up and who's vulnerable."
As for unified control of the House, Cooper was less bullish. Democrats will lose ten to 15 seats when all the votes are counted, which may cause problems for Speaker Nancy Pelosi's advancement of initiatives that tend to divide progressive and moderate members of her caucus, like climate action.
"The practical implications [of the House outcome] are really important," Cooper said. "There is even less buffer than Pelosi had before in terms of bringing things to the floor and being sure she can hold her entire caucus together. She's going to be refereeing some really nasty ongoing fights between the progressive arm of her caucus and the more conservative Blue Dogs and New Dems."
Usher was quick to note that, of the last four presidents to start their terms with control of the House, three of them lost control in their first midterm.
"As much as things look OK, it is tough to hold onto the House and that's especially true if you've got a slim lead," Usher said.
Starting on day one of Biden's presidency, the passage of outdoor industry-friendly legislation will take on immense urgency for OIA and other advocacy groups due to that fact alone.
What Will a Divided Government Mean for the Industry?
Assuming one or both of Georgia's two Senate runoffs (which will decide control of the chamber) go to Republicans, we as an industry will be operating under a divided government for the next two to four years. What are the implications of that reality?
Cooper said that, while Mitch McConnell and Senate Republicans made it their explicit mission to undermine Obama when he took the White House in 2008, the same may not be true this time around. McConnell and Biden's relationship in the Senate goes back decades, and Biden will work hard at striking deals—albeit small ones—with Republicans.
"Biden will be totally different," said Cooper. "If anything, he will wear Republicans out with his invitations to talk, have a beer, play golf, whatever it is, and he's going to look for ways to find some deals."
Though Cooper said climate change will stay at the "top of this administration's list of priorities," Democrats will probably have to find ways to get their agenda enacted in a piecemeal fashion. A large climate package is exceedingly unlikely with Republicans in control of one of the two chambers of Congress.
Democrats will probably have to "look in places like an infrastructure package" to get climate policy passed, Cooper said. "A lot of this will also be influenced by who's up in the Senate in two years."
Biden and International Trade
The second half of OIA's call focused on international trade and what outdoor companies can expect from the Biden administration on that front.
"What outdoor companies are looking for is a stable, predictable trade environment," said Rich Harper, OIA's director of government affairs. "With a president like Biden, I think we'll certainly see a new tone, more emphasis on negotiation, and a multilateral approach to trade issues."
Harper did note, however, that the initial focus of the Biden administration will be on domestic priorities: responding to the pandemic, jumpstarting the economy, and developing climate proposals.
"One of our key trade priorities has been the China 301 tariffs, and there I think we'll see Biden pursue a more multilateral approach with the Chinese, brining in our partners from the E.U. to press the Chinese to make substantive changes to protect U.S. intellectual property," Harper said. "But we anticipate that the punitive tariffs that have been placed on a wide variety of outdoor products from List 3 and List 4A will remain for the foreseeable future. President Biden will still need to get something from the Chinese in return for lifting those."
Looking at the possibility of new trade agreements, deals will likely be delayed until domestic issues are resolved, Harper said. OIA believes, however, that if and when new trade deals are negotiated, climate and labor provisions are likely to play a big role in the negotiations.
As for exceptions to punitive tariffs like the Generalized System of Preferences and Miscellaneous Tariff Bills packages, Harper was optimistic that they would continue to benefit outdoor companies, and even hoped they might expand in the near term.
"I do think we'll have a partner in the Biden administration on the Generalized System of Preferences, the main trade preference program for developing countries," said Harper. "This has been key for outdoor companies sourcing backpacks and sports bags and other travel goods from GSP countries. Outdoor companies saved about $300 million in duties on those products in 2019, and that program is up for renewal at the end of the year. As for the Miscellaneous Tariff Bills and other temporary duty suspensions, I think we'll continue to have a partner in the Biden administration there too, introducing new rounds of MTBs moving forward."
Harper then laid out OIA's goals with respect to trade and the incoming administration. Building on the success of OIA's initiative to add travel goods to the GSP program, the group is now pushing to add certain outdoor footwear products to the program as well.
"I think we have an opportunity to work with the Biden administration on establishing new tariff exclusion processes or reopening certain exclusion processes," said Harper. "We're going to push to extend existing exclusions that are expiring at the end of the year and to renew them for more than just a year—we're going to push for up to three years to give some outdoor companies time to shift their supply chains to other countries."
Finally, OIA gave an overview of some congressional representatives poised to become champions for trade in the outdoor industry, including Ron Wyden of Oregon, ranking member of the Finance Committee, and Richard Neal of Massachusetts, the chairman of Ways and Means.
The Way Forward
Overall, the tone of the call was cautiously optimistic. To keep the industry's goals moving forward—especially on more divisive issues like climate—everyone agreed that concessions will need to be made to congressional Republicans. Successes on trade and climate, by no means out of reach, will arrive slowly.
"We need to have an active policy agenda across the board, from trade to climate to recreation and public lands," Cooper said. "The more we're framing [our agenda] to Republicans in terms of how this is beneficial to jobs and the economy, the more helpful it's going to be."