Outside Business Journal
Chatting with Outdoor Industry Association's Lise Aangeenbrug
Her first month as OIA's executive director has tested her leadership in ways no one could have anticipated. But Lise Aangeenbrug is rising to the challenge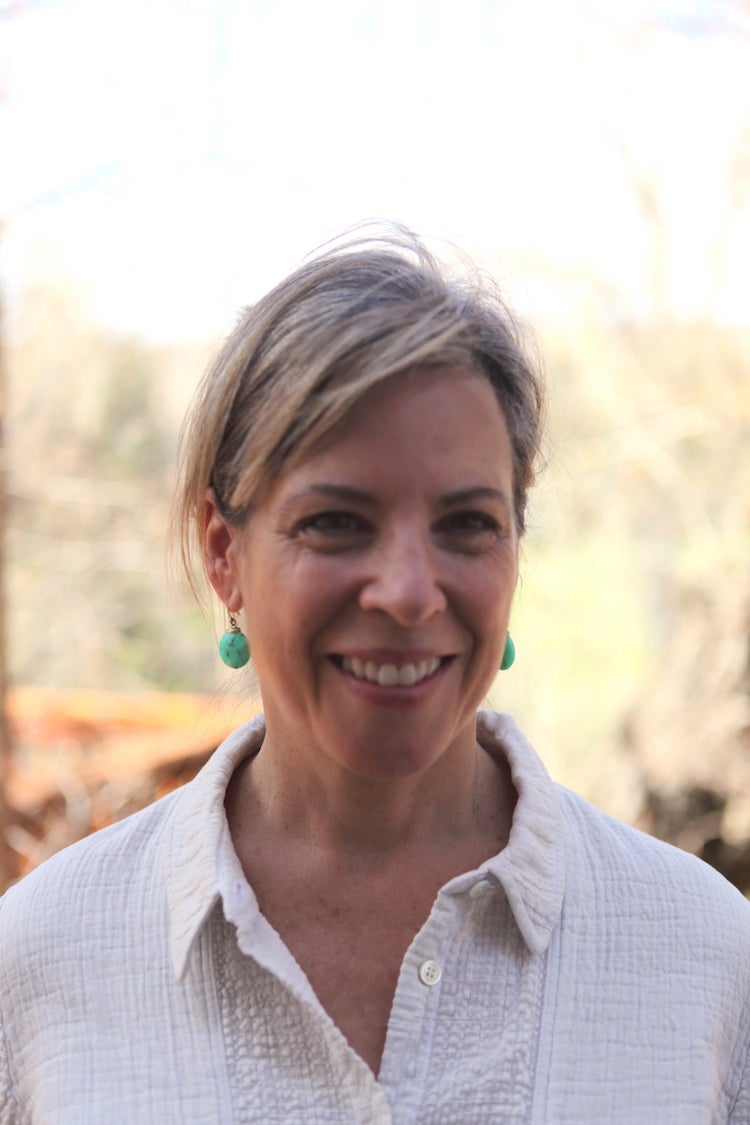 Heading out the door? Read this article on the new Outside+ app available now on iOS devices for members! Download the app.
Lise Aangeenbrug's first day as executive director of Outdoor Industry Association was March 4, 2020. Less than one week later, our country was in the throes of the coronavirus pandemic. It wasn't exactly what she signed up for. Just over one month into her new gig as the leader of our industry's trade association, we checked in with Aangeenbrug to find out how this crisis has forced OIA to pivot, what they're doing to support all the struggling brands through the crisis, and how OIA as an organization will weather the storm.
It's been a tough first month on the job. How are you feeling?
Honestly, up and down. It's hard both personally and professionally. Like so many others, I have family members that I worry about. Some of our staff members have high-risk family members they worry about. We have businesses that are hurting. At the same time, I'm seeing more people outside than I've ever seen, and that gives me hope for the future.
The big unknown is how long this virus will be out there. How do you plan for something that there are no good models for? Our focus right now is on keeping our community together and pivoting as an organization to do just that.
Like so many of us, you've no doubt spent much of the last several weeks on phone calls and in Zoom meetings. What has the big takeaway from all that communication been?
Every meeting and call I've had has been both scary and encouraging. We are all in triage mode. Everything is a big question mark, and there's no silver bullet. The pandemic hangs over the entire industry, our whole ecosystem. When will places to play open? How will retail survive? What are brands doing to help retailers? What's happening in the supply chain? Everyone's trying to figure out what to do. But one thing's for sure: The level of care and communication in our industry positions us well for the long term.
About 70 percent of OIA's funding comes from Outdoor Retailer. Now that two shows have been cancelled in the span of six months, what kind of short- and long-term impact does that have on OIA?
Short term, we're ok, but long term, we face the same issues and concerns as the entire industry. We're here to serve our industry, and when our industry suffers, so do we. We're looking at where we can cut costs while still addressing the needs of our industry.
We will certainly be challenged by losing recent show revenue, but we will be fine. Our longer-term concern is the health of our trade shows moving forward. If OR went away completely, that would certainly have an impact on OIA. It's important to note that most trade associations in America have a business model that's based on trade show revenue. That said, we're certainly looking at other ways to provide value and secure funding in different ways.
Will OIA get an insurance payout from OR?
Whether or not the Outdoor Retailer show cancellation is deemed an insurable event is really a question for Emerald Expositions. If it is, it's possible that some portion of the proceeds could come to OIA.
Is OIA a healthy trade organization? How do you measure that?
Yes, we are. Just like any business, nonprofits and trade associations measure this in amount of reserves they have and whether they can stay functional during what I call stochastic, unanticipated events. OIA is in a healthy place by that definition. I sit on a lot of boards that do not have reserves and will not be as likely to weather this storm.
But beyond our own health, we worry about the health of nonprofits who offer things that benefit the whole outdoor community. To do well, you need to be doing some good. But in order to do good you need to be doing well. The way I think about this: We need a healthy industry because the industry does so much more than providing product. We support non-profits, advocate for the outdoors and local economies. That's OIA's main role right now. It's why we exist: to not just help people, but help people do good.
Have you had to make any layoffs or furloughs, like so many other companies in the industry?
Even before this crisis started, I took on the new position as executive director with a clear focus of looking at how to most efficiently serve our members. Very early, I made some decisions to revisit and reduce the size of our government affairs staff in D.C. Our total staff is currently 24 people. As we look at our future, we're looking at member surveys, revenue forecasts, and we've made some immediate moves to reduce expenses. The rest is still under review.
What are some of the key actions OIA is taking to help the industry through this crisis?
Most urgently, we're working with local, state and federal governments to remove punitive tariffs on outdoor goods and defer all tariffs for 90 days, to guide federal and state government to consider outdoor recreation businesses essential, and to urge federal and state governments to increase investments and protections of outdoor places. We've also set up a COVID-19 hub with a variety of resources and tools to help our members, including guidance on how to apply for loans.
But just as important, we're really looking ways to keep our community together virtually so we can stay engaged with the community and keep important conversations going.
Also important is that we will continue our work on increasing outdoor participation and battling the effects of climate change through the Climate Action Corps.
Do you worry about certain projects and initiatives—like participation, DEI, sustainability—losing critical momentum when everyone is so laser-focused on getting through this crisis? How will we get back on track?
We don't want to lose momentum, but some of our work will have to move more slowly or in more partnership with others. On the Climate Action Corps, we're hearing: "Don't stop, please keep us informed." We're not halting work on participation either. The Outdoor Foundation Board is still really engaged doing their work and fundraising for participation. We're not walking away from anything, but we're slow-walking now.
What's your key message for the industry you serve right now?
We've been this industry's trade association for 30 years, and we've had a lot of successes together. Now is the times for us to come together to think about what we need to survive and ultimately thrive. Together we are a force.
Any parting thoughts?
I do think there's a long-term silver lining here. More people want to go outside now more than ever before. As Americans reawaken to what the outdoors provides—physical and mental health—as we go through this next year, it will be incredibly important to get outside and get the gear they need to enjoy it safely and comfortably. When this country goes through economic difficulties, the outdoors is one of the best free or low-cost opportunities for people to recreate.
The outdoors is the tonic we all need right now, more than ever.