Outside Business Journal
5 Questions for Himalayan Stove Project Founder George Basch
Partnering with organizations, founder of Himalayan Stove Project, George Basch, is creating healthier living environments for families in Nepal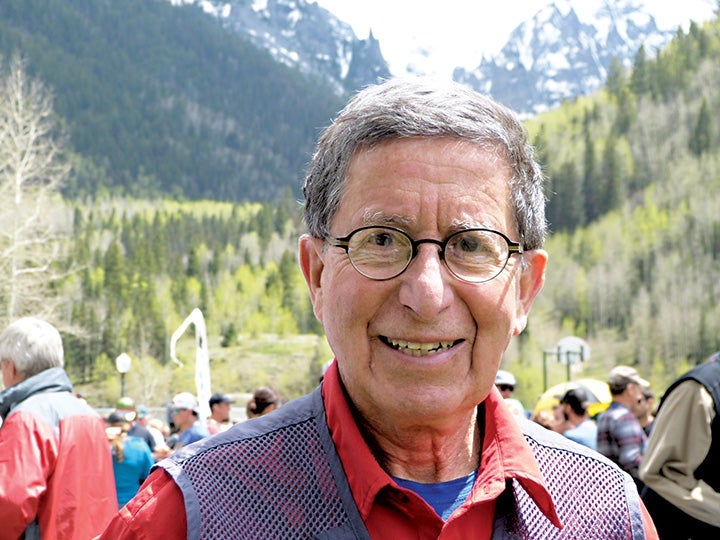 Heading out the door? Read this article on the new Outside+ app available now on iOS devices for members! Download the app.
George Basch is the "Chief Cook" at Himalayan Stove Project, a nonprofit working to outfit families in Nepal with stoves that reduce in-home air pollution. He works with Envirofit, a developer whose biomass cookstove technology is efficient and lightweight. To date, he's partnered with brands such as adidas, Kahtoola, and Sea to Summit for donations and support. Since 2010, they've delivered more than 3,000 stoves to families who cook with fire, helping them clear the smoke out of their homes.
Tell us about the Himalayan Stove Project.
I first visited Nepal in 2001, and anybody who goes to Nepal and stays in a local home can see this miserable air pollution they get from their cooking stoves and open pit fires. When someone told me about a new efficient cookstove in 2010, it was like one of those cartoon light bulb moments. I thought, "There's an opportunity to do something about this." I reached out to the engineers who made the stoves, and at the end of 2010 we sent four dozen over to Nepal.
My good friend from the climbing community, Chris Bonington, who is very familiar with Nepal, recommended that I work with existing local organizations and have them do the distribution. They are already serving these populations, and distributing the stoves is something they can fit into their existing programs. We rely on those organizations, like The Mountain Institute and Community Action Nepal, to identify communities that would most benefit. We always try to serve a total community, so that there are no political ramifications within the community.
How did the 2015 earthquake affect your work?
The earthquake stalled us. We had a couple hundred stoves on hand at the time, and those pretty quickly went to communities that had been severely impacted by the earthquake. In some of the villages where buildings collapsed, the stoves stayed intact, so they were able to take them out and put them under their tarps and start cooking again right away. We also raised about $100,000, and that went mostly to providing emergency relief supplies, rather than stoves.
How much of an impact do your stoves have on overall air pollution and human health?
Well, it's one stove at a time, and we've already installed 3,000. Our stoves reduce the indoor air pollution by 90 percent. The need in Nepal is for one million stoves. Three thousand will not have much of an overall impact on air pollution. But every bit helps. These stoves also cut fuel consumption by 75 percent, so they're taking that much less wood out of the environment.
According to the World Health Organization, in-home air pollution contributes to 4.3 million premature deaths a year, worldwide. [Editor's note: The latest available data, from 2007, suggests at least 7,500 people die in Nepal each year from in-home air pollution.] But none of them are dramatic. They are deteriorating diseases or cardiac problems or upper respiratory infections, but they're not visible like an airplane crash. So that doesn't get a lot of attention.
How do you partner with other outdoor brands, and what can interested companies do to get involved?
We have good relationships with quite a few outdoor brands that are sponsoring and supporting us, like adidas Outdoor, Kahtoola, Klean Kanteen, MSR, and Eddie Bauer. We're working with some athletes from The North Face. It makes sense because they understand the issue. It's doing the right thing. It's recognizing the problem and getting behind it.
Why do you call yourself the "Chief Cook?" Do you ever cook with the families that use your stoves?
I do everything here and it's a volunteer deal, so Chief Cook felt better than, say, "executive director," which is kind of stuffy. Whenever I give someone a card they just laugh, and it breaks the ice. I'm not a chef and I haven't cooked with the families. But I have helped peel garlic to add to the food.