Outside Business Journal
Renowned Explorer Eric Larsen Receives Cancer Diagnosis
A friend, colleague, and industry role model has received some very difficult news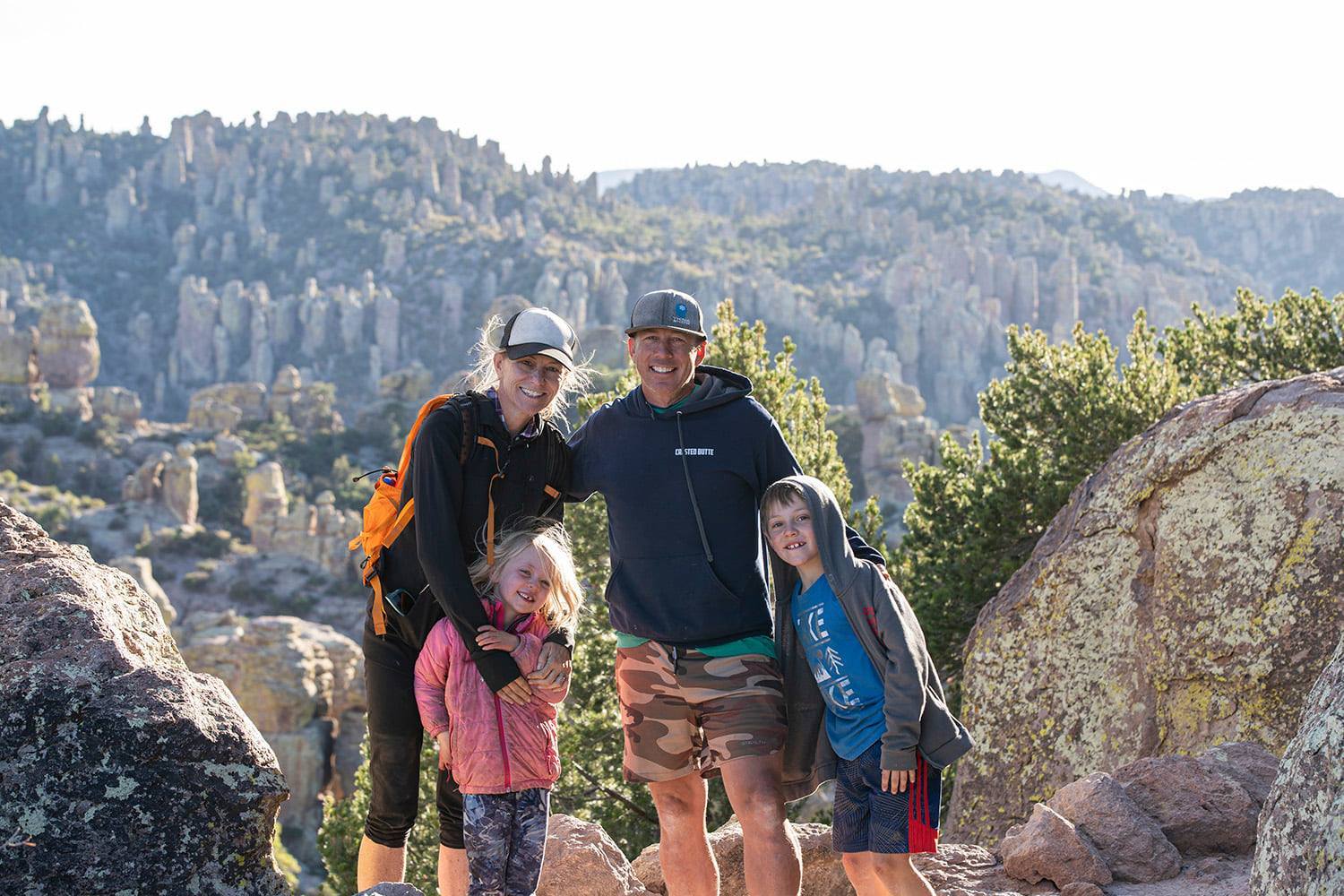 Heading out the door? Read this article on the new Outside+ app available now on iOS devices for members! Download the app.
It was with great sadness we confirmed today that one of the most beloved figures in our industry, the legendary polar adventurer Eric Larsen, has been diagnosed with colorectal cancer.
Known and cherished by many of us for his big heart, generous spirit, and true passion for adventure, Larsen, 49, announced the news in a private post yesterday on Facebook. We reached out to Larsen and his wife, Maria Hennessey, for permission to share his words. The full text of his message is below.
I've got colorectal cancer and possibly worse…It's hard for me to write these words and I feel scared and overwhelmed. I'm in shock as well. It has been a whirlwind of emotions, tests, appointments, and doctor calls over the past few days. After a few months of devolving digestive issues, I got a colonoscopy earlier in the week which resulted in a cancer diagnosis with immediate treatment needed. I had a CT scan done on Tuesday which showed a circumferential tumor in my rectum. There was also spotting in a few lymph nodes but the rest looked good as did my liver. The CT scan also showed dozens of scattered lung nodules, nonspecific, but consistent with metastatic carcinoma. At this point, it is unclear if the cancer has spread to my lungs or if it's a different cancer or what. Further testing / biopsy is needed for that.

We met with a local oncologist this morning but are still in the middle of figuring out the treatment plan and next steps. Surgery, radiation and chemotherapy will happen in some rapid progression starting in the next few days.

Normally, I don't like to post on social media about much of my personal life but I wanted to let everyone know where things are at. People say that they beat cancer and that's what I intend to do but it's not a solo fight. Already these first few days have made me realize the people and infrastructure needed to wage war against this terrible disease. Luckily, I have Maria Hennessey and she is, as usual, solid and supportive. I couldn't do this without her. Of course, my thoughts turn to Merritt and Ellie who I love more than words can describe. I don't want to have this sickness define their lives. So trying to maintain a modicum of normalcy while we go through this process is a huge priority. Nothing is more important to me than my family.

I am having a difficult time actually talking to people without getting too emotional so I haven't really been having too many conversations with friends or family. That will come in time, but not right now. Some of you are family, some of you are good friends and others are just acquaintances, but I thought it would be good for you to know.

I've had a few close encounters with death over the years so in one sense this is familiar territory. A huge thank you to all of you who are already offering your unconditional support and love. It means so much to Maria and I and our family. Of course in any difficult situation any positive thoughts are always appreciated and helpful. So thank you in advance for being in our corner. It means the world to us.