Outside Business Journal
Secrets from an Angel Investor: How to Get Your Women-Led Outdoor Startup Funded
We sat down with an angel investor to learn the secrets of getting startups funded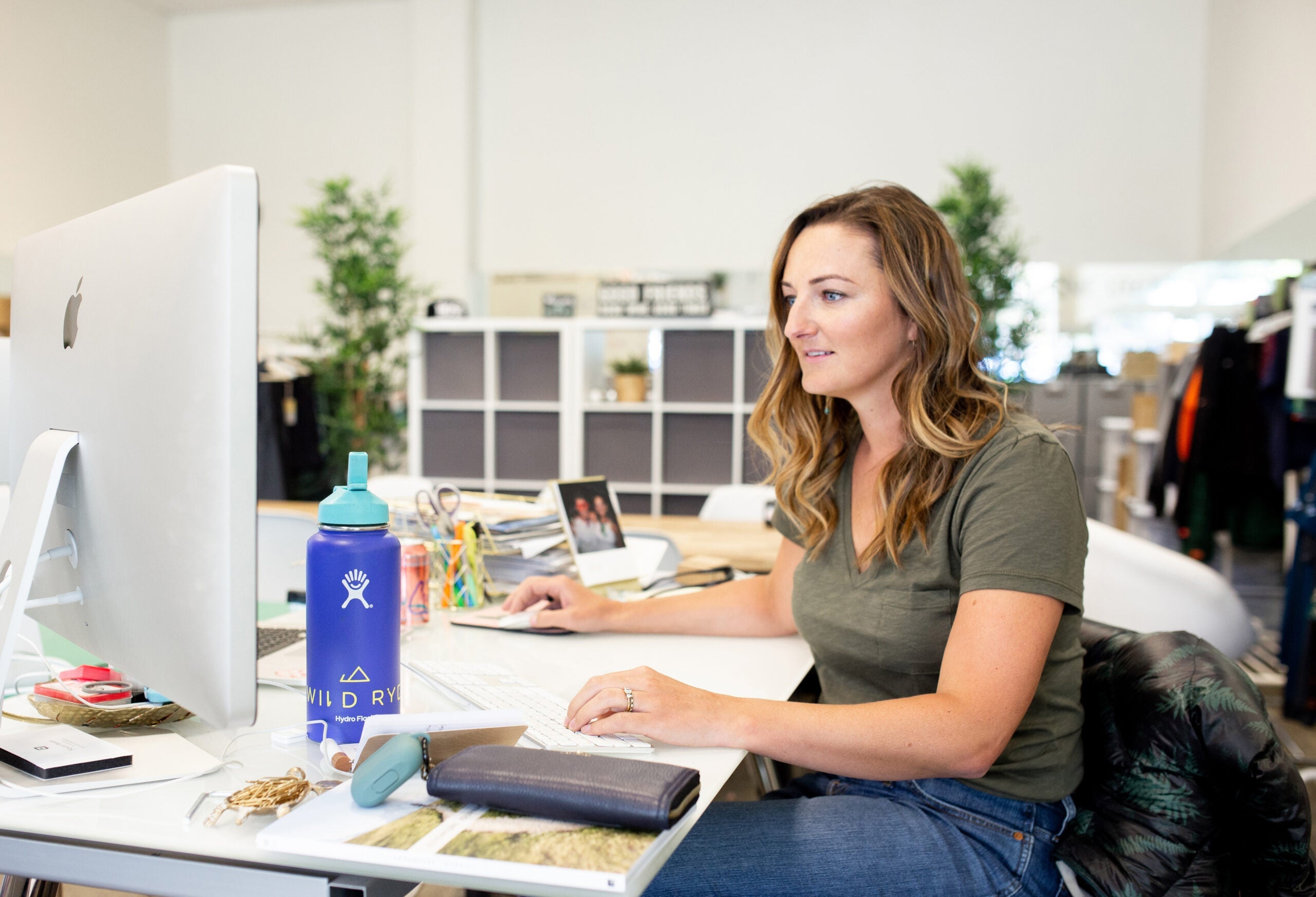 Heading out the door? Read this article on the new Outside+ app available now on iOS devices for members! Download the app.
According to Harvard Business Review, women founders received only 2.3 percent percent of all venture capital funding in 2020. To put that in perspective, 2.3 percent equates to roughly $3.7 billion that went to women, as opposed to the $160 billion that male founders received. This isn't all that surprising when you consider that only 12 percent of decision makers within venture capital firms are women. But the paradigm is shifting, and we've tapped an angel investor to learn her secrets.
In honor of Women-Led Wednesday, we sat down with a woman who understands this funding problem and has dedicated the last few years of her career to shifting the narrative. Kate Delhagen is the founder of Oregon Sports Angels, which helps early-stage sport and outdoor brands launch, grow, and thrive. We asked Delhagen to demystify the fundraising process and talk about why she prefers to invest in women-led companies.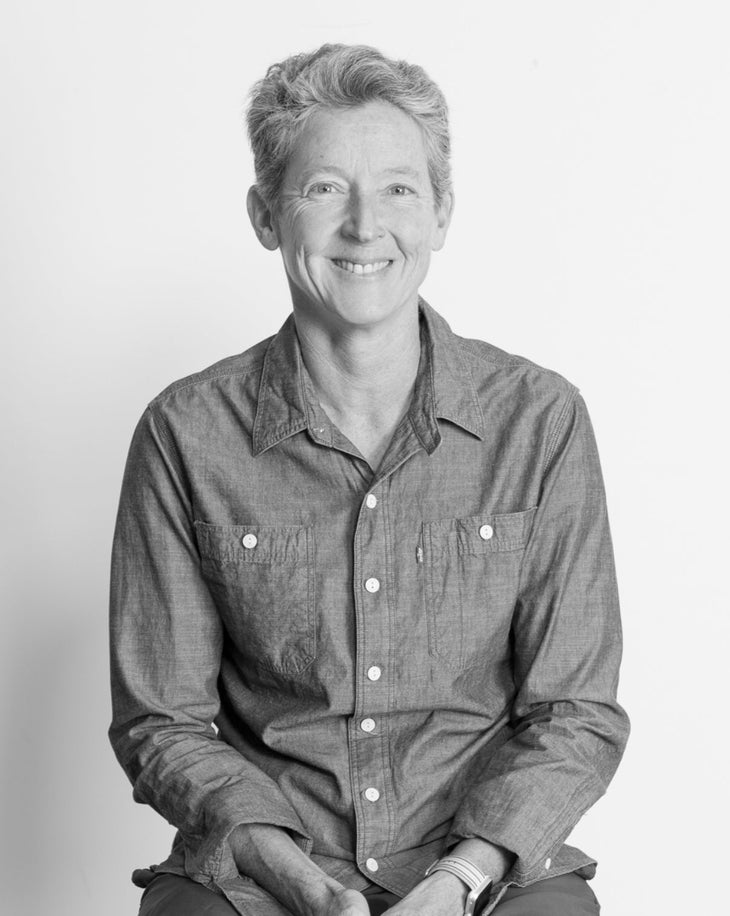 Why is it so important to you to support women-led companies?
Here are two great reasons. First, in the last several years, there's been no shortage of data that illustrates that companies with diverse leadership teams are more successful. This applies to gender first and foremost, but also to racial diversity. For example, my own angel portfolio currently includes investments in around 20 companies, about 60 percent of them led by women. Since I started angel investing about five years ago, only two of these companies have gone under, and both of them happen to have been male led. While this isn't everyone's experience, as an investor, this trend will be on my mind as I evaluate future opportunities. Second, I want to help in a small way to shift the way financial independence and personal wealth are created in our country. If a female founder is very successful, she will become financially independent and will be likely to reinvest her wealth in her community.
How is the fundraising process different for women founders?
We still hear many cases of women being asked different questions than men around the deal table, such as "How do you plan to mitigate risk?" or "How will you balance your personal life?" So, here's my advice to women founders: lead with confidence and be prepared to head off some of the undoubtedly offensive questions you may be asked. Embrace your authority and be clear about your plans for growing your business, so you don't get stuck talking about how you will be able to juggle being a mom while running a business. 
What's the No. 1 piece of advice you'd give to founders seeking outside funding?
Do your homework! Know exactly what type of capital you're looking for: social, intellectual, and/or financial. Social capital comes from the power of the funder's network, the introductions and connections they can make. Intellectual capital is outside expertise, such as help structuring a business plan, an introduction to a factory, or critical feedback on financials. Then there's financial capital—cash.
Founders also need to understand the difference between dilutive capital (equity you trade for cash) and non-dilutive capital (bank loans, grants, crowdfunding, etc.) and know what type of capital is right for them. Non-dilutive is typically better for a business just starting out, as it allows you to retain 100 percent ownership of your business. Dilutive capital makes more sense when you've started to gain traction and thus can justify a higher valuation. 
Once you know what type of funding you want, how do you prepare for the big ask?
Get your business resources dialed. The last thing you want is for a potential investor to take an interest in your business, ask to review your financials, and then have to wait a week or two while you gather the right materials. Here's a checklist of what you need.
Pitch deck 

Executive summary

Financials, including three-year profit and loss (P&L) projections

A funding instrument and terms. The most common types of instruments for early stage companies are a S.A.F.E. (simple agreement for future equity), a convertible note, or a priced round of series seed equity. 

A timeline

indicating when you expect to close a fundraising effort and key milestones the funding will support
What's the best way to find money to fund your business?
Depending on whether you're seeking dilutive or non-dilutive capital, there are many different ways. For non-dilutive, look into pitch competitions, grant programs, bank loans, self-funding, and crowdfunding.
For dilutive capital, it very much so depends on your stage. For early stage businesses (pre-seed and seed) your best bet is to look to friends and family, angel investors and networks, and seed-stage VC funds. But depending on how far along you are, be prepared to give up significant ownership (10 to 20 percent with each round) of your business if you go this route.
What is the best approach for founders reaching out for the first time?
A warm introduction is always the best way to make a connection, which is why you may want to start with seeking social and intellectual capital. The stronger your network, the more warm introductions you may be able to secure. 
Whether you have access to the right network or not, homework is key. Be aware of who's investing in your sector and your stage. Build a short list of five, ten, or 20 investors to start your outreach. A major investor turn off is when a founder doesn't come prepared to the discussion. If a potential investor asks, for example,"What are the terms of your S.A.F.E. note?" and your response is, "Let me ask my lawyer (or male co-founder or advisor) and get back to you," that is not a good starting point. Understand how the instrument works. Also consider the impact to your cap table in the short and long terms. If you're unclear on what that means, I'd recommend taking a course or attending a fund-raising session from organizations like the Female Founders Alliance. 
Once you're ready to reach out, be clear and concise with your email subject line. Be prepared to work around the investor's schedule and don't waste anyone's time. Once you've built a positive relationship with an angel or other investor, whether they invest or not, ask them, "What can I do to be better prepared next time?"
What are key differences you've seen when investing in male-led versus woman-led businesses?
There are a few, but one that I definitely notice is the concept of reciprocity. In my experience, women tend to offer help in return when asking for favors. One of the characteristics of a good founder (or human) is that they understand that the more you give, the more you get. Keep that up and mean it. You won't always be taken up on the offer to help, but it goes a long way.
In addition, I believe that many women and especially those who have overcome other obstacles, such as working moms or those without white privilege, have additional strengths, like efficiency, scrappiness, resourcefulness, comfort with accepting defeat, and the ability to wake up the next day and try again. These strengths are critical when starting a business.
REI recently announced a new project that will give $30 million to BIPOC-led outdoor startups. Are you starting to see more money earmarked for underrepresented founders, or is it still a rarity? Are there other types of programs you'd recommend founders check out?
With the recent spotlight on this huge funding gap for female and BIPOC founders across all sectors, the good news is that there's a growing number of investors (and programs) looking specifically at funding and supporting female and BIPOC founders. I guess I'm an example of that as the founder and president of an angel network with a strong focus on finding breakout minority founders. The groundswell to back women and other minority founders is real, and that gives me the confidence to tell women that there are more options than ever before.
When looking into programs like REI's, you should understand the difference between incubators and accelerators. Incubators are great opportunities for founders who are really just starting out with an idea and need help determining how best to get to launch. Accelerators, on the other hand, are typically programs for companies who are a couple years in, with proven traction and revenue.
In addition to REI's exciting new program, keep an eye out for VF Corp's new program focused on early-stage outdoor tech and women-specific launch programs like the one recently introduced by the nonprofit Ladies Who Launch. For brands further along, consider the Tory Burch Foundation fellows program. 
Any final advice?
Build a network of other founders. Fellow founders are some of the best resources to help overcome any and all problems you encounter. When you meet other founders, be prepared to offer more help than you ask for. Reciprocity continues to be key. 
Finally, find excellent advisors—however informal—early. This gives investors confidence that you're not in it alone and that you have a network of experienced individuals to support you. It will force you to be accountable to outsiders and train you to run effective "board meetings." Those dividends will pay off in the long run.
Trending on Outside Online