Outside Business Journal
Three Retailers on How the Pandemic Has Hit Them
As states begin to reopen, three independent outdoor retailers reflect on changes made to their businesses during the closure and what comes next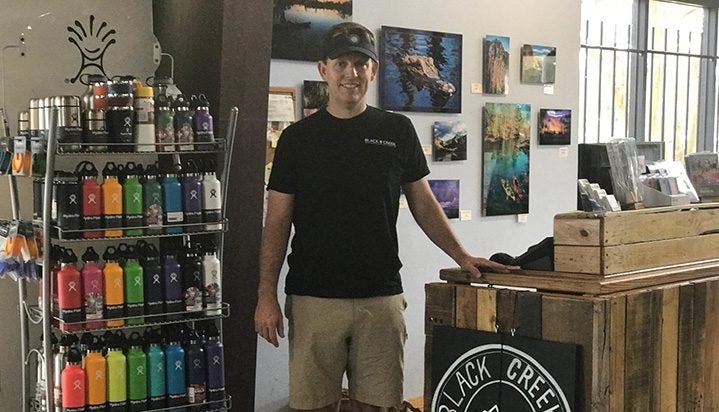 Heading out the door? Read this article on the new Outside+ app available now on iOS devices for members! Download the app.
In recent weeks, we've seen a lot of suffering among retailers, as news of closures, furloughs, and layoffs rolls in. We've also seen the best in people—customers banding together to support independent shops, vendors implementing programs to keep their dealers afloat, and brands launching campaigns to get people thinking about the existential threat some of our beloved gear shops currently face. As states begin to reopen their economies this week, the landscape has changed for retailers yet again, with new challenges—and, hopefully, some relief—on the way.
OBJ spoke with three retailers in states currently reopening to get some perspective on their day-to-day experiences: Joe Butler, board chair of Grassroots Outdoor Alliance and owner of Black Creek Outfitters in Jacksonville, Florida; Todd Frank, owner of The Trail Head in Missoula, Montana; and Tobias Albrigtsen, media and advertising manager at Beaver Sports in Fairbanks, Alaska.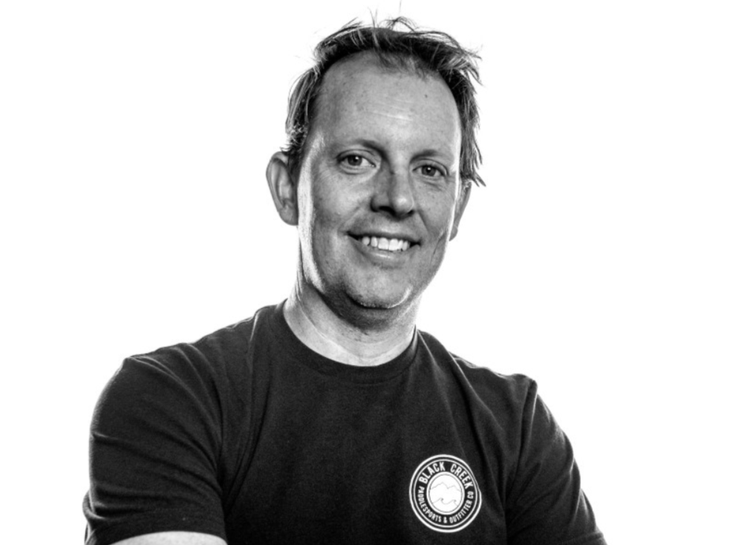 First of all, how is your business doing? What has changed in the last few weeks?
"For us, the closure has actually been successful. Because of what we sell, we fell into the category of essential business, so we stayed open, though not in the traditional sense. We worked on an appointment-only basis. It didn't matter that people couldn't spend as much time inside our store, because we do a lot of our business outside the shop anyway. We're a paddlesports store and we're located right on a lake, so even on a normal day a customer might be inside the shop looking at kayaks for five minutes and then out on the water for an hour trying out boats. We had a very successful April. I know that I'm an outlier in that. Another blessing was that we haven't had to get rid of anybody. We did have some people choose to stop working for reasons that I think were valid—because they were older, or younger staff living at home with people who were at risk. Those employees leaving basically right-sized the organization without me having to let anybody go." —Joe Butler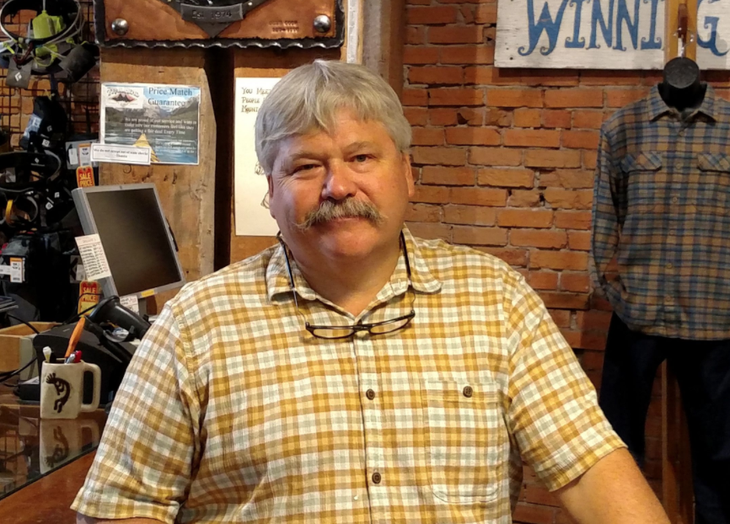 "I have three locations here in Missoula and I laid 40 people off. We have essentially cancelled all remaining spring orders. We're just going to manage what we have, pick and choose based on what's working and not. Right now, our concern is more on the apparel side of the business. Consumers are still going out hiking, riding bikes, and getting on the river, but they're not shopping for new jackets or anything like that right now. We're budgeting for apparel to be off at least 60 percent this season." —Todd Frank
"Things are looking more positive than they looked a month ago. We're considered an essential business and we kept the whole store open but it's been very slow the last few weeks. Our main competitor here in Fairbanks is REI, and we definitely saw some benefit from their closure, especially in our bike shop. Last month was actually the most successful April the bike shop has seen since 2012 when REI came to town." —Tobias Albrightsen
What helped you the most during the shutdown? What hurt the most?
"I think one key point is that none of our vendors cut us off in any way. They maintained price and continued to steer people to our store. A lot of them partnered with Locally to show people what was in our shop. I actually think we were a little more prepared for this because Florida is the hurricane belt. We've had to deal with disaster situations before that have forced us to look at inventory and expenses and assess everything. A few years ago we were too fat on inventory when a big hurricane hit and we had no cash when we needed it. After that we started to make adjustments to ensure we weren't carrying as many payables during hurricane season, just in case we did get cash constrained. In some ways, this pandemic feels a lot like the days right before a hurricane. People are making runs on Home Depot and stocking up on supplies, things like that. The only difference is, with a hurricane it's over in a week. COVID-19 has taken a much greater mental toll." —Joe Butler
"Losing much of our staff has definitely hurt. With the federal aid coming through, some employees that we laid off are getting even more money on unemployment than they were before this started. So I understand if some are hesitant to come back and put their health at risk. For seven weeks it's been me here alone answering the phone, talking to vendors, making clear that we can't take any new summer product on preseason orders. Right now, there's no information out there from government about further steps of reopening. I can't bring people back until I know what's going to happen." —Todd Frank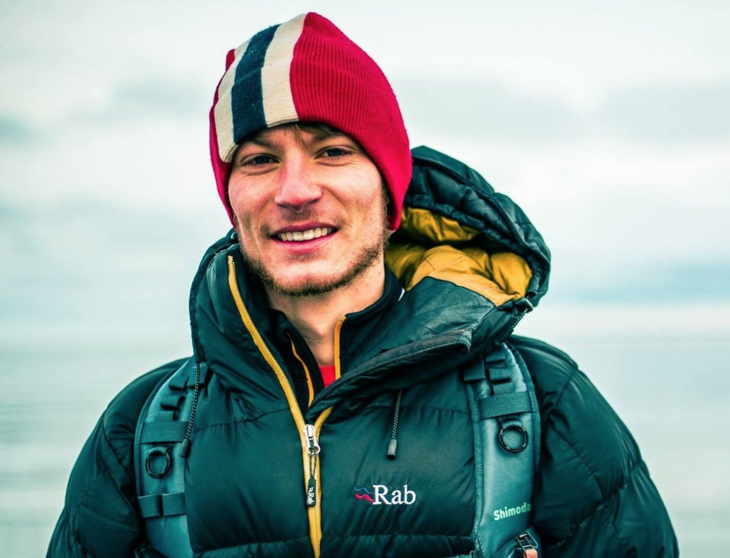 "March hit us pretty hard and we were definitely struggling. We tried to predict some of our customers' buying patterns—we thought we'd see an uptick in dried foods and other emergency items—but those didn't move at all. In the second week of March, we stopped placing new orders. Since then, we've slowly started ordering again because the revenue started to tick up about two weeks ago. Hopefully we have a healthy May in front of us." —Tobias Albrightsen
Now that you're reopening, what safety measures are you taking to keep customers and employees safe?
"We're requiring customers and staff to wear masks. We also have new cleaning protocols in place. If someone tries on a piece of clothing, we're going to set it aside, steam it, and let it sit for a few days." —Todd Frank
"We have sanitation stations and most of our employees wear masks. We don't require masks at this point but that's probably going to change very soon. We got a comment online from someone who said they're not coming back to the store unless everyone has masks. We haven't had a new case in Fairbanks for a week now so I think most of our employees are pretty comfortable, but some of the online comments we've gotten are clear about how customers are feeling. Another thing we do here that I haven't seen anywhere else is sanitize the pens that customers use to sign receipts. We have two cups, one with dirty pens and one with clean." —Tobias Albrightsen
What challenges do you anticipate in the immediate future?
"Right now vendors are trying to get rid of products and we're trying to do the same. It all has to go somewhere. I would guess that some brands are going to try to liquidate by pushing direct-to-consumer. For them, selling to consumers at preseason wholesale rates is the same as selling to us at the same price—they won't take a margin hit. As the summer rolls on, I think the gloves are going to come off and we'll see discounts of 50, 60, 70 percent. It's going to be a bloodbath. Retailers will have to liquidate stuff to survive. That's just my gut feeling. I hope that doesn't happen, of course." —Todd Frank
"Every vendor and retailer needs to think about trust right now. You don't want to break trust from either side. That's what keeps the business going. If you're a retailer and you can't make a payment, you have to be upfront. If you're a vendor, you don't want to cut out your retailers by pushing direct-to-consumer business. Some of these partnerships have lasted for decades. It's critical that we don't break that. People keep score in the way that you treat partners. It shows people what you really stand for." —Joe Butler
What's top of mind for you right now?
"When we first shut down, we knew it was going to be tough, but I always thought it might be even harder when we reopened. It's a whole new world now. As retailers, the field was already tilted away from us with vendors getting product into the market below retail price through expanded pro deals, friends and family discounts, and direct-to-consumer channels. That's been happening for years. But now the landscape has changed, and it might accelerate that behavior for some. The best predictor of how a brand is going to behave in the future is to look at how it behaved in the past." —Todd Frank
"I think we've learned a lesson. The changes we made inside the business over the past couple months were relatively slow, to be honest. We changed as the mandates of the state changed. Looking back, I now see that taking action is a form of advertising in itself. Making your customers comfortable coming into the store is the main goal. Having said that, among the employees, morale is better every day. Now that we've had a turnaround, people are excited to come to work again." —Tobias Albrightsen
Trending on Outside Online