Outside Business Journal
The 20 Most Influential People in the Outdoor Industry
These innovative and inspirational leaders are changing business in the outdoors for the better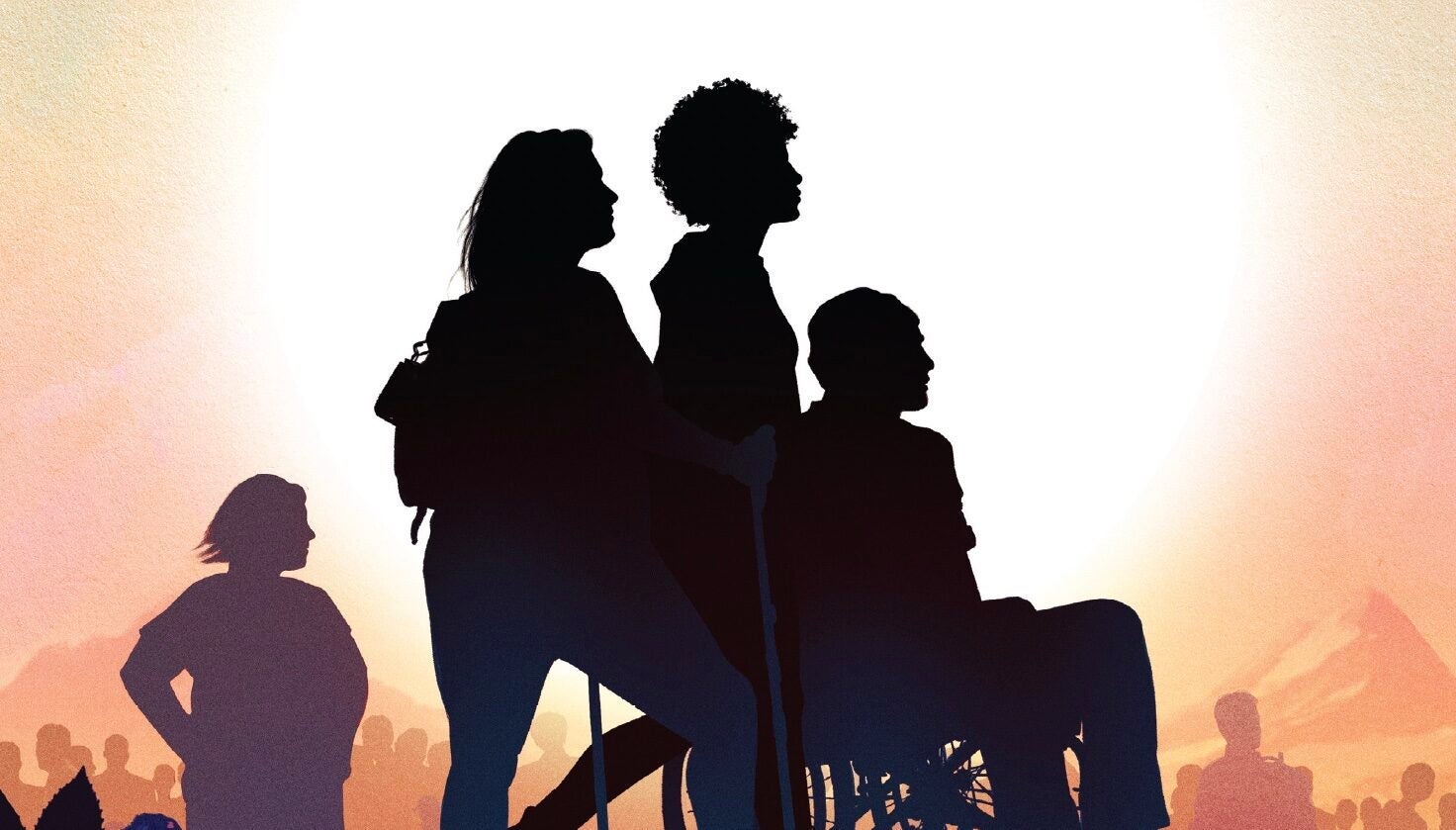 Heading out the door? Read this article on the new Outside+ app available now on iOS devices for members! Download the app.
Even if you don't know all of their names—yet— you've felt the presence of the changemakers, trailblazers, and dreamers on this list. All 20 are making their mark on the outdoor industry, whether through passionate advocacy for diversity and inclusion, opening doors of opportunity for others, pushing the limits of what's possible, or expanding our minds through art and storytelling. And though we've broken them up according to their corners of the industry, these winners transcend easy categorization. With these pathfinders leading the way, the future of this business is in very good hands.
How'd We Choose?
First, Outside Business Journal crowdsourced nominations from every corner of the industry. Our team winnowed more than 300 nominees down to 50, based on an evaluation of four criteria—vision, ethics, measurable impact, and ability to inspire others—and then turned the process over to our panel of judges. The judges considered the same criteria while making their selections. To compensate our judges for their efforts, OBJ will donate $1,000 in their names to The Outdoorist Oath, a nonprofit working to broaden inclusion in the outdoors and empower individuals to become better allies to the planet.
Meet the Judges
Jon Dorn, VP/Outdoor Group GM, Outside
Mandela Echefu, owner of Wheelzup Adventures in Cumberland, MD
Stephanie Maez, executive director of Outdoor Foundation
Kim Miller, CEO of Scarpa North America
Mirna Valerio, ultrarunner, author, and inclusivity advocate
Athletes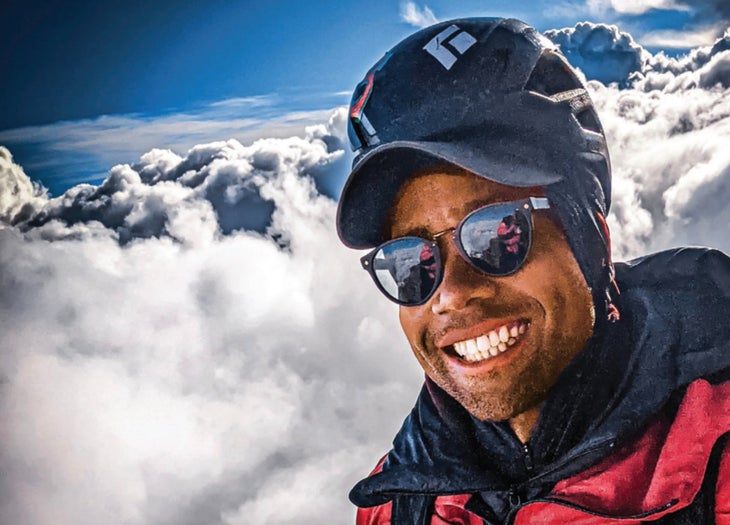 Andrew King
Explorer and founder of The Between Worlds Project
Andrew King, 34, is well on his way to becoming the first African-American climber to conquer both the Seven Summits and the world's seven tallest volcanoes. But he'll be the first to tell you that those successes pale in comparison to his work uplifting others. "What gets me out of bed is progressing humanity forward," the Los Angeles-based athlete said. That's why he started The Between Worlds Project, a nonprofit focused on helping people facing racism, sexism, climate change, and other challenges; it's why he's working to make giving back to community a key part of athlete sponsorship; and it's why, in his own estimation, one of his biggest accomplishments is negotiating with Subaru to hire a BIPOC filmmaker and donate to a local Indigenous nonprofit when the brand made a promo video about him this year.
Next big project: "This year I'll be climbing some of the highest peaks in the Alps to speak out about climate change and the lack of diversity in mountaineering," King said.
---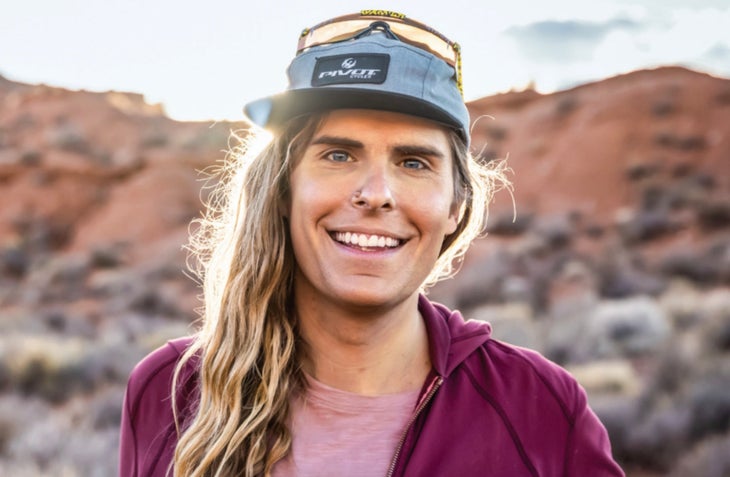 Alex Showerman


Professional freeride mountain biker and advocate

Alex Showerman went from working for congressional campaigns and lobbying to doing public relations for outdoor brands to her current job, competing on the women's pro freeride circuit—what she sees as a natural evolution. The move "really fell in line with what I've been wanting to do in the industry, which is breaking down barriers for underrepresented folks, and advocating and creating space for women and LGBTQ+ folks," said Showerman, 32, who is a queer trans woman. "Being an athlete, I can use my voice and platform to advocate for bigger systemic change across the industry." Her vision: an outdoor industry that proactively invests in communities that have traditionally been excluded from outdoor pursuits. "It's everything from paying underrepresented athletes what they're worth to investing in products that work for different body types and different genders," she said.

Next Big Project: Producing a film about her journey that challenges traditional attitudes about who can be an action-sports athlete.
---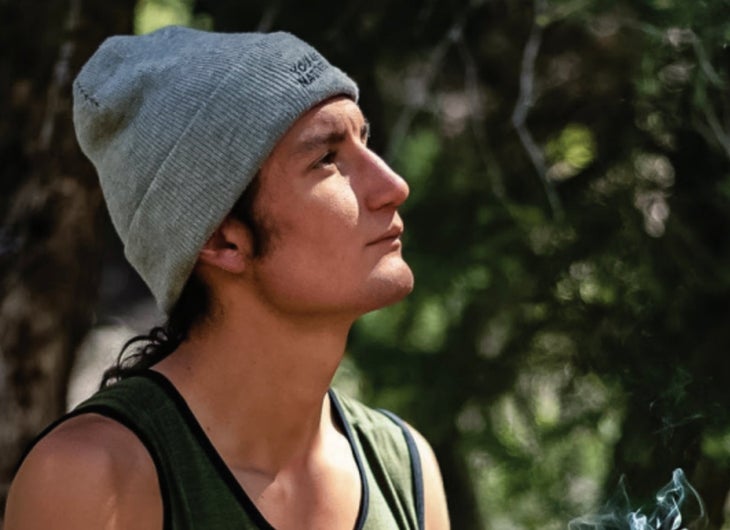 Connor Ryan


Hunkpapa Lakota skier and Filmmaker

Connor Ryan, 29, is proud of the way his 2022 film, Spirit of the Peaks, allowed him to start a conversation about how having a spiritual connection to a place through recreation also means having an obligation to it. Even better: the way the movie has created real-world change, allowing Ryan to send film proceeds to the Ute Mountain Ute Tribe and start a scholarship for Indigenous skiers and snowboarders. "That process of having a vision, putting it out there, and then seeing the ripple effects of positive change—that's the blueprint I want to build from," Ryan said. The pro skier, who's based in Boulder, Colorado (Arapaho, Cheyenne, and Ute ancestral lands), wants the outdoor industry to reckon with the country's dark history regarding its original inhabitants. "My goal is to help make the outdoor industry not an extractive industry, not a settler-colonial industry," he said. "If we're going to make all this money off of being on this land, a lot of that needs to come back to tribal entities and Indigenous people."

Who Influences Him: Robin Wall Kimmerer, author of Braiding Sweetgrass. Filmmaker Isaiah Branch-Boyle. Dr. Len Necefer, founder of NativesOutdoors. Biologist Ellen Bradley.
---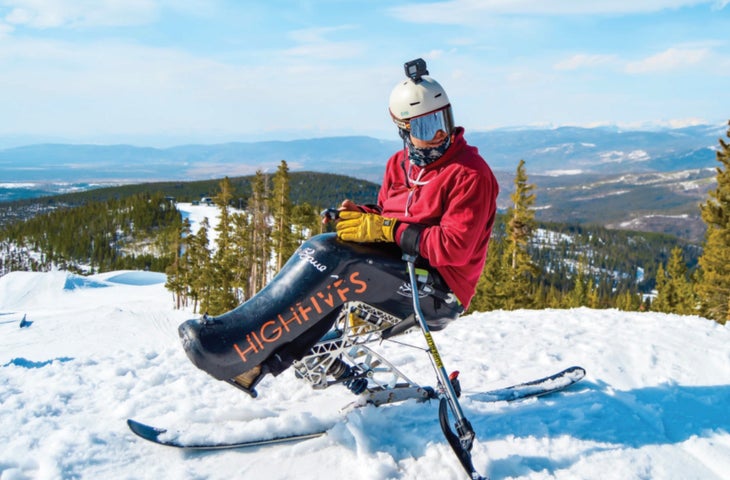 Trevor Kennison


Professional skier

Perhaps you know Trevor Kennison, 29, for sending Corbet's Couloir at Jackson Hole Resort's Kings and Queens of Corbet's event in 2019 in a sit ski—the first athlete to do so. Maybe you've heard of him as the sit skier to hit the X Games Big Air jump this year—another first. Soon, you'll definitely know him as the star of Full Circle (scheduled to premiere this fall or winter), a documentary that follows his journey back to the spot in the Vail Pass backcountry where a 2014 snowboarding accident paralyzed him from the waist down. "It's been three years in the making—a lot of time, a lot of patience, a lot of hard work," said Kennison. "I really believe it's going to touch so many people, whether they ski or don't ski, disabled or not."

Who Influences Him: "Roy Tuscany [founder of the High Fives Foundation]. He's such a great leader. He's helped so many lives. I look up to how hard he works."
Advocates
Jenny Bruso


Founder of Unlikely Hikers

For too long, "outdoorsy" people were represented as thin, white, and straight—and Jenny Bruso had had enough of it. So in 2016 the Portland, Oregon, resident founded the group Unlikely Hikers, an Instagram account, hiking club, and now podcast that welcomes and celebrates people of all body types, races, sexual orientations, and abilities to the great outdoors. Membership and followers skyrocketed, leading Bruso, 40, to be invited to help create the industry's first plus-size line of backpacks with Gregory Mountain Products (released spring 2021). And Bruso's just getting started: "I want to see plus-size clothing taken to whole other levels. I want to see more representation in brands' feeds about plus sizing. I want to see more people who don't fit the mold. And, of course, I would love to see the outdoor industry actively create employment that's more representative of the racial demographics of the United States."

Next Big Project: "Look out for more outdoor gear for the plus-size adventurer," Bruso said, rather cryptically. "Something is coming out in fall 2022, then spring 2023."
---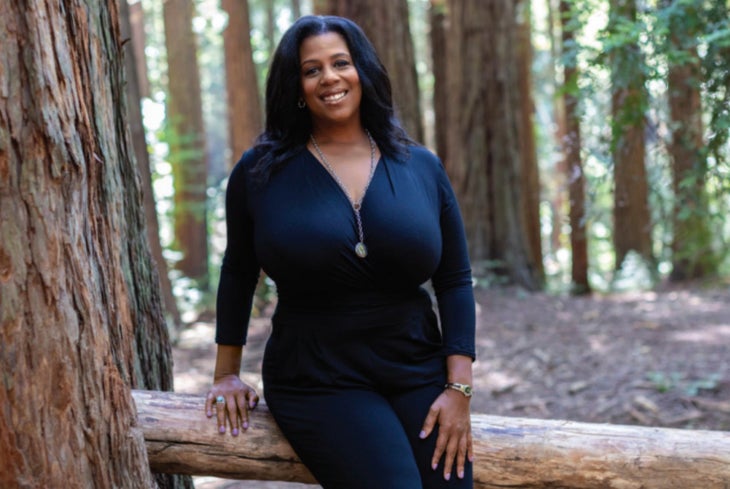 Rue Mapp


Founder and CEO of Outdoor Afro

Few in the outdoor industry celebrate and support Black connections to nature like Rue Mapp. The Vallejo, California, resident, 50, has been on the outdoor scene since 2009, when she launched Outdoor Afro as a blog; in 2015, it became a nonprofit dedicated to the education and development of Black outdoor leaders. Since then, Mapp has been invited to the Obama White House, helped advise Michelle Obama's "Let's Move" campaign, overseen the Stewardship Council's Foundation for Youth Investment for two years, earned a National Geographic fellowship, and now serves as chair for The California State Park and Recreation Commission (to name just a few accomplishments). She can add author to that list when her book, Nature Swagger, comes out in October. "It's several essays from me and contributions from over 30 people around the country who represent so many different facets of Black joy," she said. "And it's filled with gorgeous photography."

Who Influences Her: "Oprah, obviously. And I have a lot of admiration for Steven Rinella [of MeatEater]. He really has changed the narrative about hunting. He's widened the aperture of who can participate."
---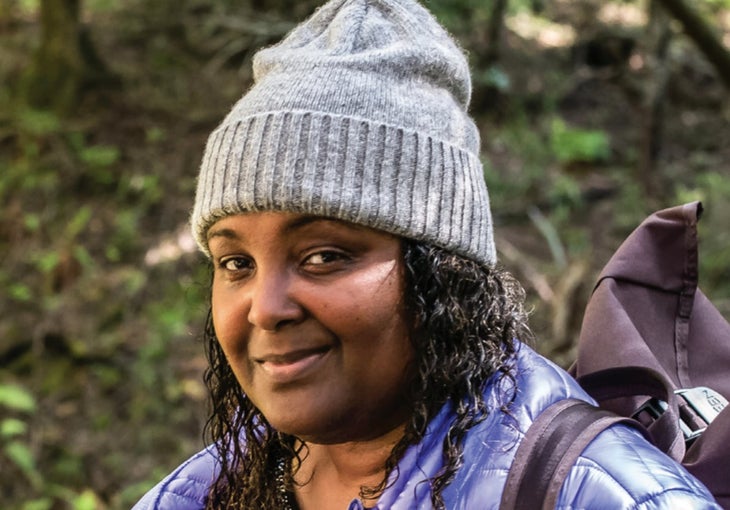 Teresa Baker


Founder of the In Solidarity Project and co-founder of The Outdoorist Oath

Another giant in the outdoor DEI space, Teresa Baker is the force behind the Outdoor CEO Diversity Pledge, an initiative that asks brands to commit to inclusion. She also founded the In Solidarity Project, a DEI organization that works with industry leadership. And she's one of the faces behind the new Outdoorist Oath, along with Pattie Gonia and José González, a program that rallies everyday recreationists to commit to "planet, inclusion, and adventure." (That's not an exhaustive list of Baker's bona fides, either.) But more meaningful to her than her impressive résumé is serving as a role model to her niece, 12. Baker recalled a recent time when she advised her niece to start an environmental campaign with her girlfriends: "She said no, that will not work because it's not inclusive of boys."

Next Big Project: "We need to move beyond these conversations into action," Baker said. "We hear so many conversations and see too many panels. I think if we can weave inclusion into our everyday work, then we can see it, versus constantly just hearing about it."
---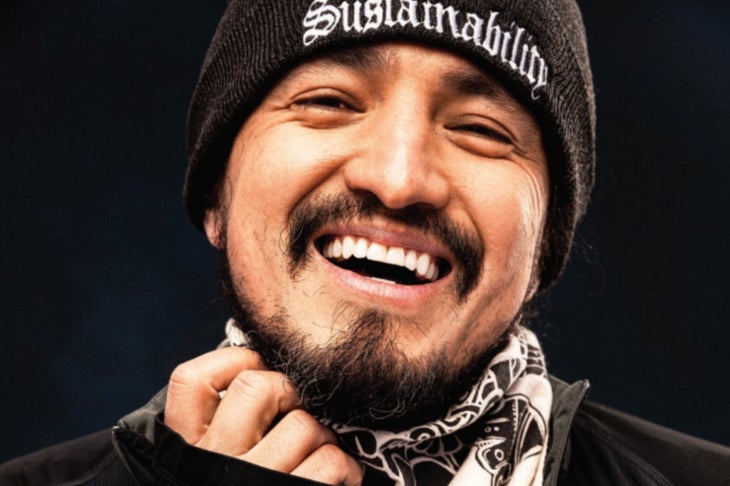 José González


Founder and director emeritus of Latino Outdoors and co-founder of The Outdoorist Oath

José González, 40, calls himself a "Green Chicano"—a combination of conservationist, environmentalist, Chicano, and educator. The outdoor industry calls him a pillar in DEI work. González, who lives in Sacramento, California (ancestral lands of the Maidu and Mi-wuk), founded the nonprofit Latino Outdoors in 2013 to help connect Latinx families to nature. Last year, he joined with Teresa Baker and Pattie Gonia to launch The Outdoorist Oath. That's on top of his work as a partner at the Avarna Group, a DEI-focused consulting firm for outdoor clients, and as an illustrator. González envisions an outdoor industry truly inspired by nature: "Nobody goes outdoors and says, 'What a beautiful monoculture of a forest.' The awe, the stoke, the restoration— it all comes from a place that's so interconnected, interdependent, and holistic. That's my vision, for the outdoor industry to be as reflective and representative as the very spaces that it's in." In other words: "We take down structural oppression."

Who Influences Him: Filmmaker Faith Briggs. Writer and cultural geographer Dr. Carolyn Finney. Ynes Mexia, a Mexican-American botanist and Sierra Club member in the early 1900s.
Goods & Services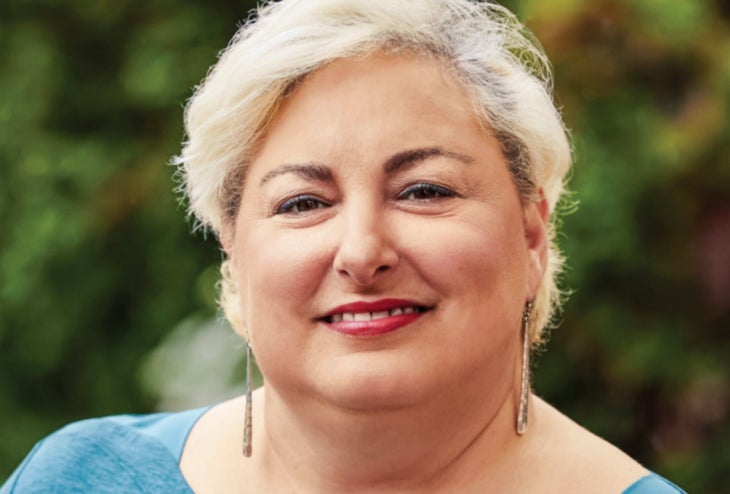 Andrea Kelly


Divisional merchandise manager for inclusive sizing at Columbia

Andrea Kelly remembers well the first time she went snowboarding in pants that actually fit. On a 2015 trip to Mt. Hood Meadows near her home in Portland, Oregon, she wore a pair of stretchy, plus-size pants made by her employer. "For the first time ever, I didn't find myself getting off the lift and adjusting," she said. "The only thing I cared about was how the snow felt under my board." That's exactly the experience Kelly, 52, has been fighting to provide for people of all body types through almost a decade of advocating passionately for size inclusivity, helping Columbia expand product choices, and pushing for better representation of body diversity. "Nobody should have to settle for sub-par product to get them outdoors to do what they like to do," she said.

Who Influences Her: "I have met so many people on trails in Portland, through social media, and online, folks who are just getting after it regardless of size and shape and race and age. Those are the people who keep me on track," Kelly said.
---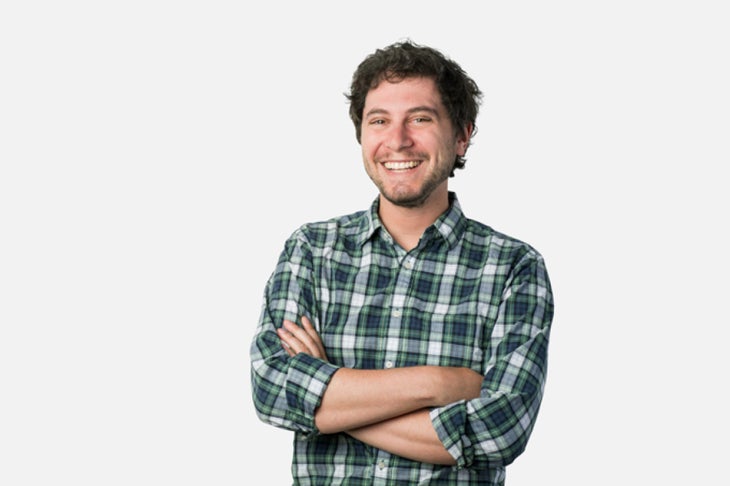 Jonathan Cedar


CEO and co-founder of BioLite and co-founder of Climate Neutral

BioLite's headlamps, stoves, and solar lights are its most visible products in North America, but that's only half the story. Brooklyn-based Cedar, 41, uses "parallel innovation," a business model in which BioLite's camping gear sales fund and support its development of clean and affordable stoves, lights, and chargers for off-the-grid homes in Africa and Asia. "We've built a company to solve big issues around energy poverty outside the U.S.," he said. "But we've also found a way to connect the passion of outdoor consumers to drive that mission forward." Cedar also co-founded the nonprofit Climate Neutral in 2019, which helps companies neutralize their carbon emissions. To date, it has certified more than 330 partners.

Who Influences Him: Patagonia's Yvon Chouinard and social entrepreneurs motivated by making the world a better place, like Sam Goldman and Ned Tozun, founders of the global solar energy company d.light.
---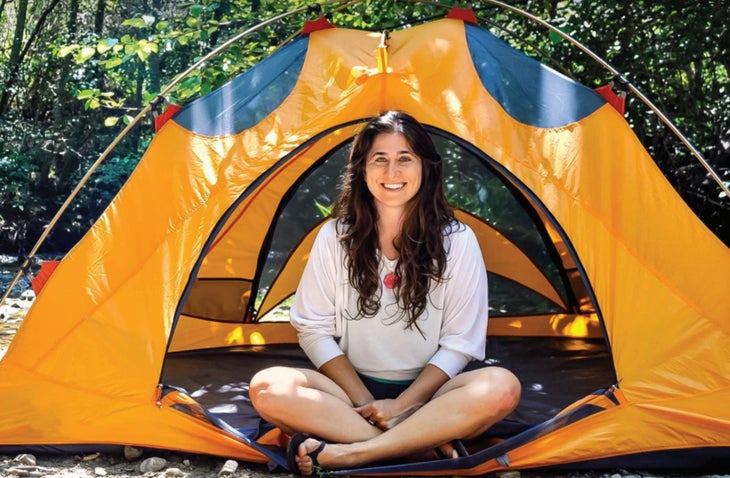 Alyssa Ravasio


CEO and founder of Hipcamp

Ravasio's Hipcamp connects campers to glamping tents, farm stays, and idyllic lakeside retreats. But there's a lot going on under that simple premise. "I'm really proud of the business model that iterated into Hipcamp," said the Marin County, California-based Ravasio, 33. "It solves a really important problem for outdoor enthusiasts by creating new places to play while also creating income for rural communities and landowners to better steward their resources." Expanding natural spaces underpins Ravasio's nine-to-five as well as her vision for the outdoor industry: everyone advocating not just to protect what we have, but to push for more. "We need to be on the front lines of creating more of those protected spaces for supporting nature for the future," she said.

Who Influences Her: Jay-Z: "Confidence in marching to the beat of my own drum." E.O. Wilson: "The hypothesis that we need 50 percent of our land and water protected for wildlife." Jane Goodall: "The emphasis she places on hope." Rue Mapp: "Her insight and her vision."
---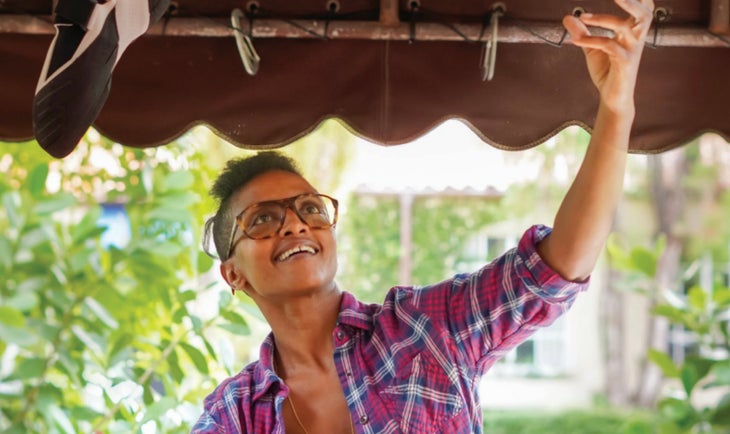 Abby Dione


Owner of Coral Cliffs Climbing Gym

Abby Dione may have bought her business, Coral Cliffs Climbing Gym in Fort Lauderdale, Florida, back in 2011 on a whim, but she sure doesn't run it that way. As the first queer Black woman in the country to own an indoor climbing gym, Dione has been intentional about creating an inclusive, welcoming climbing community for everyone who walks in the door, with an emphasis on mentoring young climbers. Her community has her back, too: when Dione had to close her doors during the pandemic's first year, she raised $120,000 through a GoFundMe campaign to keep the business afloat. She's an American Mountain Guides Association-certified climber, has taught clinics at outdoor festivals like Color the Crag and Flash Foxy, and serves on the Access Fund's board of directors. Dione couldn't be reached for comment because, as part of the Full Circle Everest project (the first Everest summit by an all-Black American team), she was high in the Himalaya at press time, making the final summit push.
Media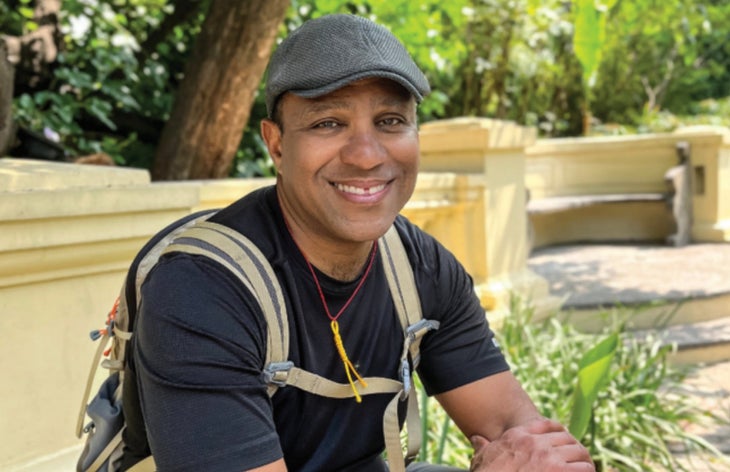 James Edward Mills


Author, journalist, and independent media producer

"All I do is tell the stories of other people," said Mills, 56. We say he's selling himself short. Over his decades-long career in the outdoor industry, Mills, who lives in Madison, Wisconsin, has dedicated himself to highlighting underrepresented people and communities, from writing his book The Adventure Gap: Changing the Face of the Outdoors to co-writing and co-producing a documentary about the first all-African-American ascent of Denali (An American Ascent). Mills' vision for the industry is, in short, better representation: "There won't be any substantial change in the industry until the effort is made to have more people of color, women, and people with disabilities in positions of power."

Next Big Project: Two upcoming books: a look at Black history through the lens of the National Park Service and a chronicle of the Full Circle Expedition, the first all-Black American team to summit Everest.
---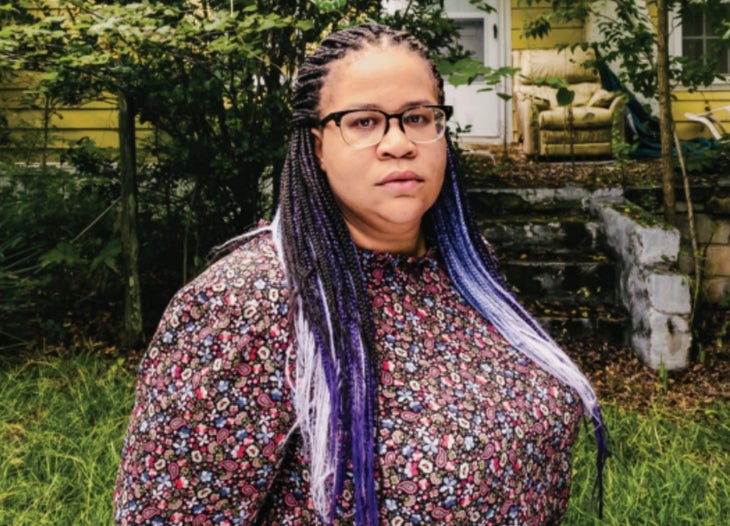 Latria Graham


Writer

As a writer, Latria Graham, 35, trains her lens on everything from farming to the Grammys to mental health to e-bikes. Many will remember how she took readers by the throat in "Out There, Nobody Can Hear You Scream," an unflinching look at being Black in nature, first published in Outside in September 2020. The Spartanburg, South Carolina, resident draws inspiration from "folks who are relegated to the margins of history," she said. "The fact that they were able to craft a life for themselves and exist in a space that was incredibly hostile to them is no small thing. I think about them a lot in the work that I do." Behind the scenes, Graham asks magazine editors for more diverse representation in images and requested a Black artist to illustrate her steady column for Garden & Gun. "Most of the stuff I'm really proud of is invisible. It's not, 'I did this thing.' It's the vibe shift at large that I hope I'm a part of."

Next Big Project: Uneven Ground, her first book, scheduled for publication in 2024. "It's about my personal story with Black land loss, my family farm—what that place becomes, how we lose it—and all the ins and outs of heirs, property, and rural gentrification," she said.
---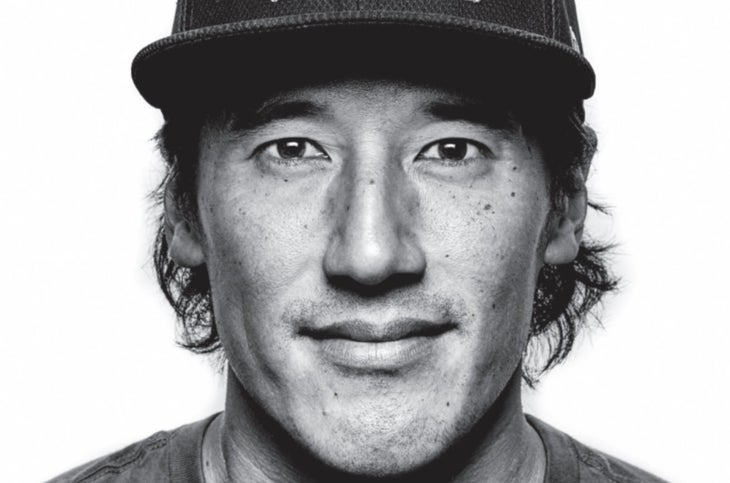 Jimmy Chin


Filmmaker, photographer, and professional climber/skier

Outdoor-industry types don't often show up onstage at the Academy Awards—as Jimmy Chin and his wife, Elizabeth Chai Vasarhelyi, did when their film Free Solo won Best Documentary in 2019. But for alpine media's biggest star, making Oscar-winning films is just part of a résumé that includes first ascents and ski mountaineering feats across the globe, widely published photography, and the release of his first book, There and Back: Photographs from the Edge, in late 2021.

Next Big Project: Chin and Chai Vasarhelyi are co-directing their first narrative scripted film, Nyad, starring Annette Bening and Jodie Foster.
---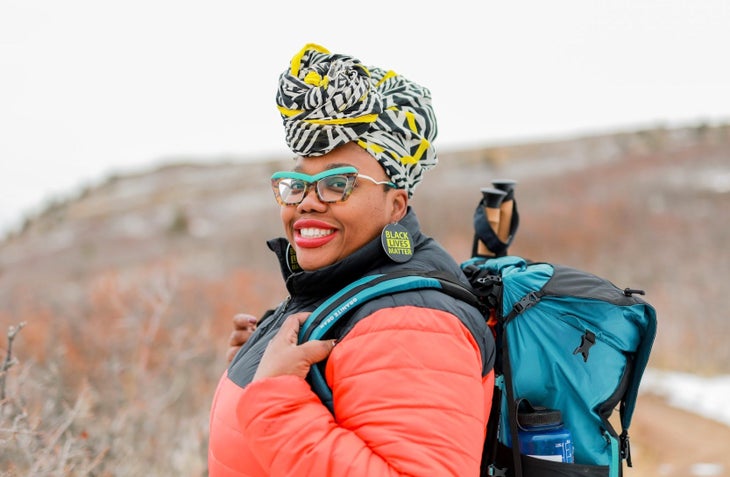 Parker McMullen Bushman


Founder of Ecoinclusive and CEO of The Inclusive Guide

Parker McMullen Bushman's 200,000-plus TikTok followers know her as Kween Werk, the "social media diva" talking up inclusion and environmental justice while hiking mountains and soaking in alpine hot tubs. That's also the focus of her day job as head of a DEI-centered consulting group for outdoor organizations, Ecoinclusive. "I feel like this is the most important thing I can be doing right now to save the planet," the Denver-based founder said. "To be able to solve big environmental issues like climate change, we know we need everyone at the table." McMullen Bushman, 43, also founded the annual Summit for Action, an event aimed at moving DEI initiatives from talk into concrete improvements. "A truly inclusive outdoor industry is what I'd like to see," she said, one that "honors and values the different ways people use and connect to the outdoors."

Next Big Project: Growing her Inclusive Guide, a Yelp-like, crowdsourced resource about how welcoming and accessible parks and other public spaces are to diverse visitors.
Retail & Community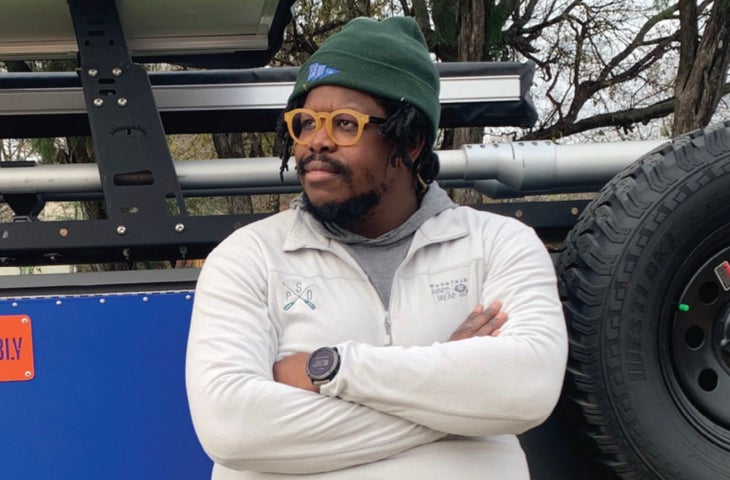 Jahmicah Dawes


Co-owner, co-founder, creative director, and head janitor of Slim Pickins Outfitters

When Jahmicah Dawes, 35, and his wife, Heather, opened Slim Pickins Outfitters (SPO) in 2016 in Stephenville, Texas, it was the only Black-owned gear shop in the country. Not anymore: over the past few years, Intrinsic Provisions and Wheelzup Adventures have followed their lead. "One of the things I'm most proud of is that we were the first, but we're not the last," Dawes said. "We definitely want to leave a trace of how this can be done, how this can be scaled for owners of color." Opening up doors for people to reconnect to nature through his shop is just as important to Dawes—"to undo the toxic narrative of 'Black people don't blank in the outdoors,' swim, hunt, fist, car camp, slackline," he said. "Not only do we do that, but we've been here from the discovery of these lands, before they were America."

Next Big Project: SPO recently launched a clothing line in partnership with Public Lands, and the Daweses are serving as two of the first leaders in the Outbound Collective's community-building City Project initiative.
---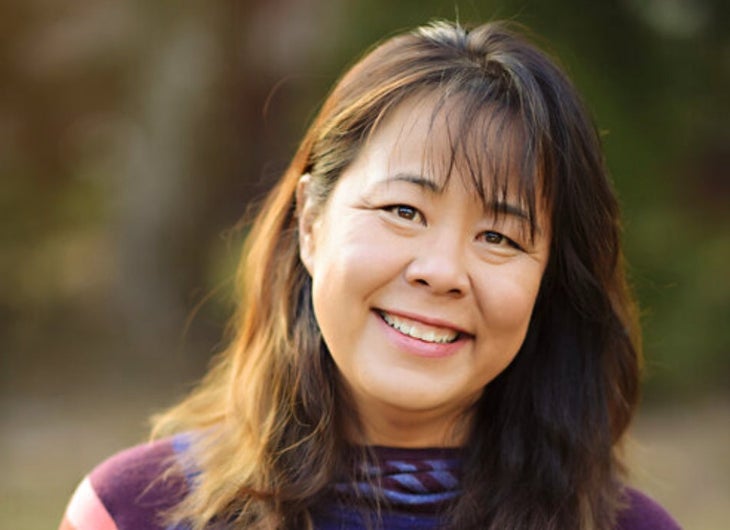 Devaki Murch


Tradeshow Producer of Grassroots Connect

"Connecting people is really one of my special powers," said Devaki Murch, 47. That's been a throughline of her career, from her days managing athletes for prana (2003- 2007) to her stint coordinating Outdoor Retailer attendees (2012-2015) to her current gig pulling off the annual Grassroots Connect tradeshow. One of the best parts of her job, said the Southern Utah-based Murch, is strategizing creative ways to present new entrepreneurs and artists to the industry. "That's what makes it all worth it, to be able to bring in these new brands and energy in a way that allows them to thrive when the time is right," she said.

Who Influences Her: Sally McCoy. Rich Hill, former executive director of Grassroots Outdoor Alliance. Beaver Theodosakis, founder of prana. Kenji Haroutunian.
---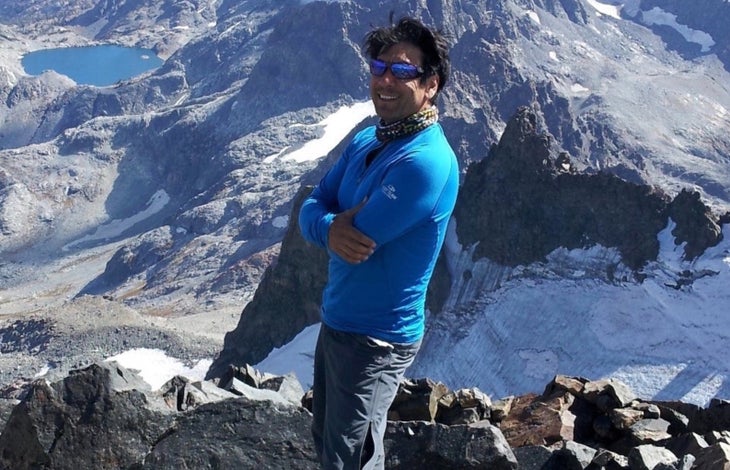 Kenji Haroutunian


Director of The Big Gear Show and principal of Kenji Consults

If you're part of a brand, retailer, media outlet, sales agency—or any corner of the outdoor industry, really—then you've probably felt Kenji Haroutunian's influence. As the former vice president of Nielsen/Emerald Expositions and show director of Outdoor Retailer (from 2007 to 2014), the Culver City, California-based Haroutunian has his fingerprints all over the way we do trade shows, from floor plans to tech to sustainability. And in launching The Big Gear Show in 2021—"one of the most audacious things I've ever done," he said—Haroutunian, 61, introduced a new trade event to the industry, one that includes activities like cycling, paddling, and overlanding. He also served on the Access Fund's board from 2011 to 2020 and runs his own consulting firm focused on business and diversity solutions. Overall, "I'm proudest of my ongoing work encouraging equity and inclusion in the outdoor industry," he said.

Who Influences Him: Yoon Kim (founder of Outdoor Media Summit). Adventurer Steve Edwards. Skip Yowell. Sally McCoy.
---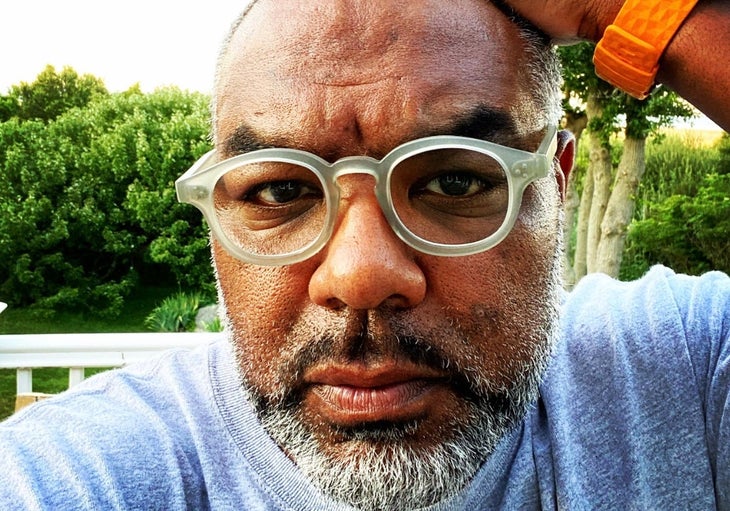 Mark Boles


Owner and CEO of Intrinsic Provisions

Mark Boles, 52, started his Hingham, Massachusetts, outdoor shop in 2019 to highlight a different approach to retail: a thoughtful, highly curated one that partners only with brands that have a positive social impact. "When I started, I fully intended to fly under the radar," Boles said. "I did not want to have a conversation about being a Black-owned business." Boles—whose maternal grandfather is legendary civil rights leader Whitney Young—changed his mind during the Black Lives Matter protests of 2020, particularly as he watched his teenage daughters grapple with what was going on, and decided to lean into it. Both moves are paying off. As e-commerce boomed during the height of the pandemic, "I started getting orders from everywhere," Boles said. "That told me that the message we were putting out there about values and having really quality stuff was resonating with people."

Next Big Project: Expanding his warehouse space this summer, and looking into opening two more locations in Boston and Portland, Maine.
Runners-Up
These changemakes also stood out during the nomination process, and were all finalists during the judging round.
Athletes
Jeremy Jones
Caroline Gleich
Ryan Montgomery (@ultra.ryan)
Melissa Arnot Reid
Eric Larsen
L. Renee Blount
Advocacy
Jessica Wahl Turner
Stacey Bare
Leah Thomas (The Intersectional Environmentalist)
Mikah Meyer
Ron Griswell
Wyn Wiley, a.k.a. Pattie Gonia
Goods & Services
Earl B. Hunter, Jr.
Ryan Gellert
Leo Tsuo
Davis Smith (Cotopaxi)
Jake Lah
Kimberly Ang
Media
Chris Burkard
Gale Straub
Faith E. Briggs
Ali Carr (Basecamp Outdoor)
Brooklyn Bell
Irene Yee
Retail & Community
Dana Howe (Grassroots Outdoor Alliance)
Todd Spaletto
Wilma Wallace
Rich Hill (Grassroots Outdoor Alliance)
Emily White (Roads Rivers & Trails)
Brendan Madigan
Trending on Outside Online