Outside Business Journal
The Backcountry Trademark Fiasco, One Year Later
One year after Backcountry apologized for an aggressive, behind-the-scenes legal campaign that some outdoor brands called corporate bullying, the online retailer is trying to make amends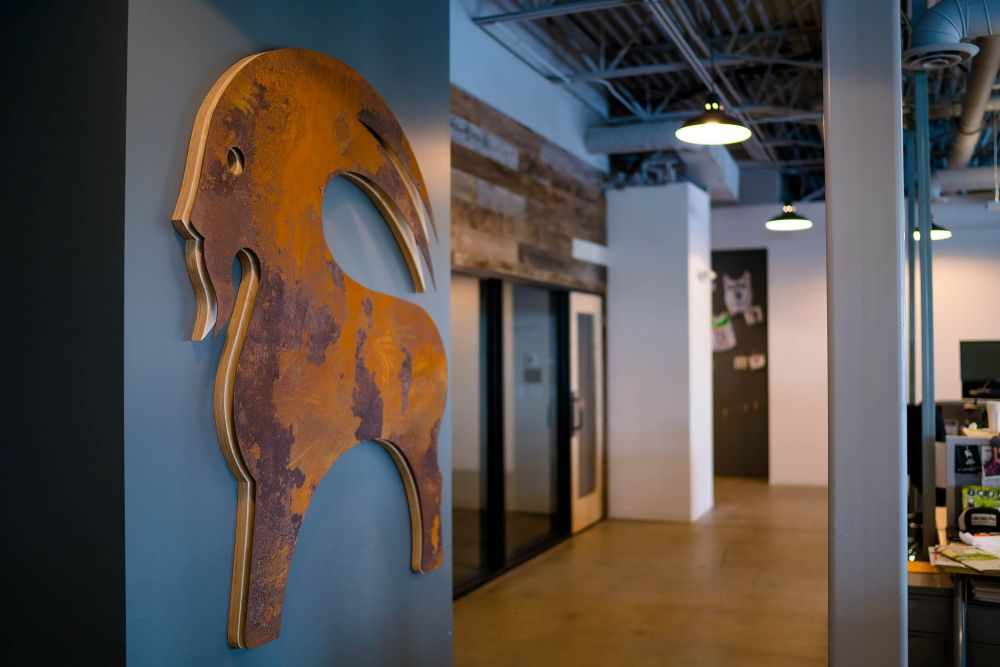 Heading out the door? Read this article on the new Outside+ app available now on iOS devices for members! Download the app.
Just over a year ago, on October 31, 2019, The Colorado Sun broke a story that became one of the year's biggest scandals in the outdoor industry.
According to the Sun, the online retailer Backcountry had engaged for years in an aggressive, behind-the-scenes legal campaign to increase its brand leverage in the market, filing dozens of lawsuits against businesses using the term "backcountry" in their trade and product names. The defendants in those cases ranged from multinational players like Exxel Outdoors all the way down to boutique food and beverage producers like Wild Barn Coffee (formerly Backcountry Nitro) in Boulder, Colorado.
The revelation outraged the outdoor community. Shortly after the news broke, a firestorm erupted on social media. A Facebook group calling for a boycott of the online retailer gained thousands of followers almost overnight. CEO Jonathan Nielsen received online threats and a flurry of bad press descended on Backcountry.
A week later, Nielsen broke his silence to offer an apology, announcing that Backcountry would "reexamine" its approach to trademark protection and make amends with those it had wronged. Nielsen fired his legal team and set out on a cross-country road trip to meet with the very business owners he had threatened.
Backcountry's apology, Nielsen made clear, would include material compensation with terms set on a case-by-case basis with the affected companies. In other words, Backcountry opened its checkbook and asked, "What can we do to make this right?"
For that little coffee manufacturer in Colorado, for instance, compensation involved an exclusive coffee vendor contract for Backcountry's 2020 Stoke Series (cancelled during the pandemic), marketing and business development assistance, and the purchase of a pallet of Wild Barn coffee to be sold on Backcountry.com.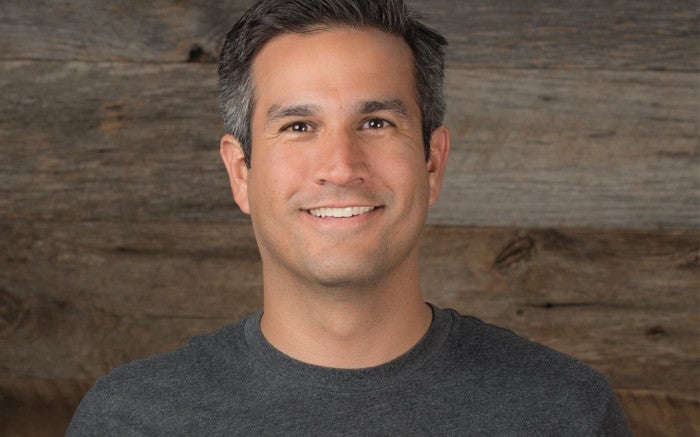 Emily Hargraves, the owner of another targeted group, the avalanche-education company Backcountry Babes, asked Backcountry to fund scholarships that would help women attend avalanche rescue courses.
Plans were drafted to make good on these and more promises. Then, in June of last year, Nielsen was abruptly replaced by Melanie Cox as CEO. With the company still in crisis, Cox inherited the mess and picked up the recovery process where Nielsen left off.
A Year Later
More than a year has passed since the scandal broke, and across much of the industry, the ill will toward Backcountry has started to fade. But how many of those promises made by Nielsen, and inherited by Cox, have been kept?
"Over the past six months, Backcountry has been focused on evolution, which has come with significant change," Cox told Outside Business Journal this week. "As we look ahead, this next chapter for our company includes rebuilding trust with the communities that we serve so proudly."
Backcountry has worked with "several of the brands" it hassled in last year's trademark dispute, it says, to "make amends and help them to rebuild their businesses." Cox added, "If brands feel like we have not honored the mutually agreed upon commitments, then we are open to hearing from them directly."
Due to confidentiality provisions set out in its make-good agreements, Backcountry says it can't comment on any specific actions it has taken, but Cox assured the outdoor community the company has "fully complied with terms of all the agreements, and has not heard otherwise from any of the companies involved."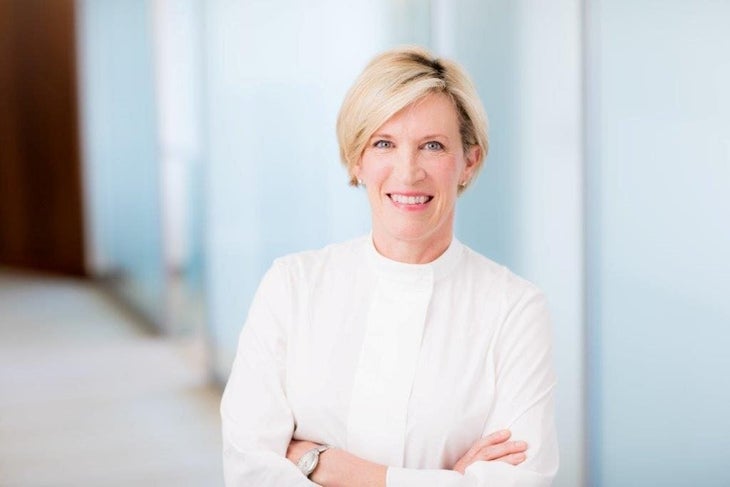 The Businesses Affected by Backcountry's Legal Threats
To see if that assessment aligns with the feelings of business owners targeted by Backcountry, we checked in with several of them. Most were moderately satisfied with how things turned out, though some feelings of disappointment have lingered.
"After Jonathan [Nielsen] left, I tried to contact the new CEO, as well as the new woman who took over marketing [Sarah Crockett], and neither one of them got back to me," said Jenny Verrochi, co-owner of Wild Barn Coffee, who notes that some of the promises Nielsen made were never honored.
"Backcountry definitely promised a lot more marketing," she said. "They said that they would get our coffee into the hands of people in their retail shop in Salt Lake City and their main headquarters, and that didn't happen. I'm assuming it's due to the pandemic."
Cox and the rest of the team at Backcountry were apparently unaware of that commitment.
"Each agreement [made with the affected companies] contains a clause confirming that the agreement encompasses all prior understandings, written or oral," Cox said. "We are not aware of commitments made by former CEO Jonathan Nielsen that were not incorporated into the agreements."
Other affected organizations—including snowboard manufacturer Weston Backcountry and the nonprofit Backcountry Discovery Routes—spoke more positively about the outcome, if only slightly.
"We did reach an agreement with them but I can't disclose what that was, for legal reasons," said Sean Eno, director of marketing at Weston Backcountry. "They have been making progress to hold up the bargain, so we're generally happy. They are getting to a better place. I'm keeping my fingers crossed that they're done with the tactics they were pursuing."
Inna Thorn, director of operations at Backcountry Discovery Routes, wrote in an email that "the dispute has been resolved to the satisfaction of both parties." She declined to go into more detail.
Marquette Backcountry Skis and the avalanche-education company Backcountry Babes were more effusive. Both consider the dispute fully resolved. Backcountry Babes owner Emily Hargraves confirms that the company has funded scholarships for 10 women in the field of avalanche rescue—a move she likened to paying for graduate school. She also notes that some of the scholarship winners received full outerwear kits from Backcountry.
"Over the next four or five years, Backcountry has committed to putting ten women through the course progressions of AIARE and the AMGA," said Hargraves, referring to the American Institute of Avalanche Research and Education and the American Mountain Guides Association. "That's roughly $3,000 or more per year for four or five years. It's quite a big financial commitment."
David Ollila, the owner of Marquette Backcountry Skis, says that Backcountry has agreed to stock and sell his products on its website, as well as include him in sales processes as an advisor. He said the company has "delivered on both fronts."
"I can't speak for anyone else, but I think they're doing a good job," said Ollila. "More importantly, I think they've got a new perspective and that their intentions are good. I'm confident that they're genuine in trying to improve how—as a private-equity supported retailer—they mesh with the most passionate industry on the planet."
On the other side of the equation are business owners like Bryan Child, one of the founders of Bakcou eBikes (formerly Backcountry eBikes). Child claims that Backcountry made no effort to reach out after the "legal bullying" he endured last year.
"We waited for the phone to ring, but it never did," he said. "Nor did we get anything in the mail."
Child says the dispute with Backcountry, which included "malicious personal attacks," cost his company tens of thousands of dollars. In addition to those costs, he feels the threats damaged his reputation as a businessman.
"It's never good press when someone is claiming that you're stealing," he said. "It's defamation of character."
Backcountry's Final Response
With some of the affected companies receiving significant financial assistance after the fiasco, and others, like Bakcou eBikes, apparently receiving none, the question remains: Why has Backcountry's attempt at reconciliation been so uneven?
Asked to comment on what criteria Backcountry used to determine which companies received assistance and which did not, Cox says that, because of confidentiality agreements, "it would be inappropriate to comment on specific brands or actions." She did reiterate, however, that Backcountry has complied with the terms of all the make-good agreements it entered into after the disputes last year.
"Backcountry has and will continue to honor its commitments to companies impacted by the 2019 trademark action," Cox said. "We strive to be a dedicated, passionate, and contributing member of the greater outdoor community, and this responsibility will continue to guide us into the future."