Outside Business Journal
The Rise of State Outdoor Recreation Offices
Behind the scenes, 16 state outdoor recreation offices across the country are working hard to fulfill their promises and build a stronger outdoor economy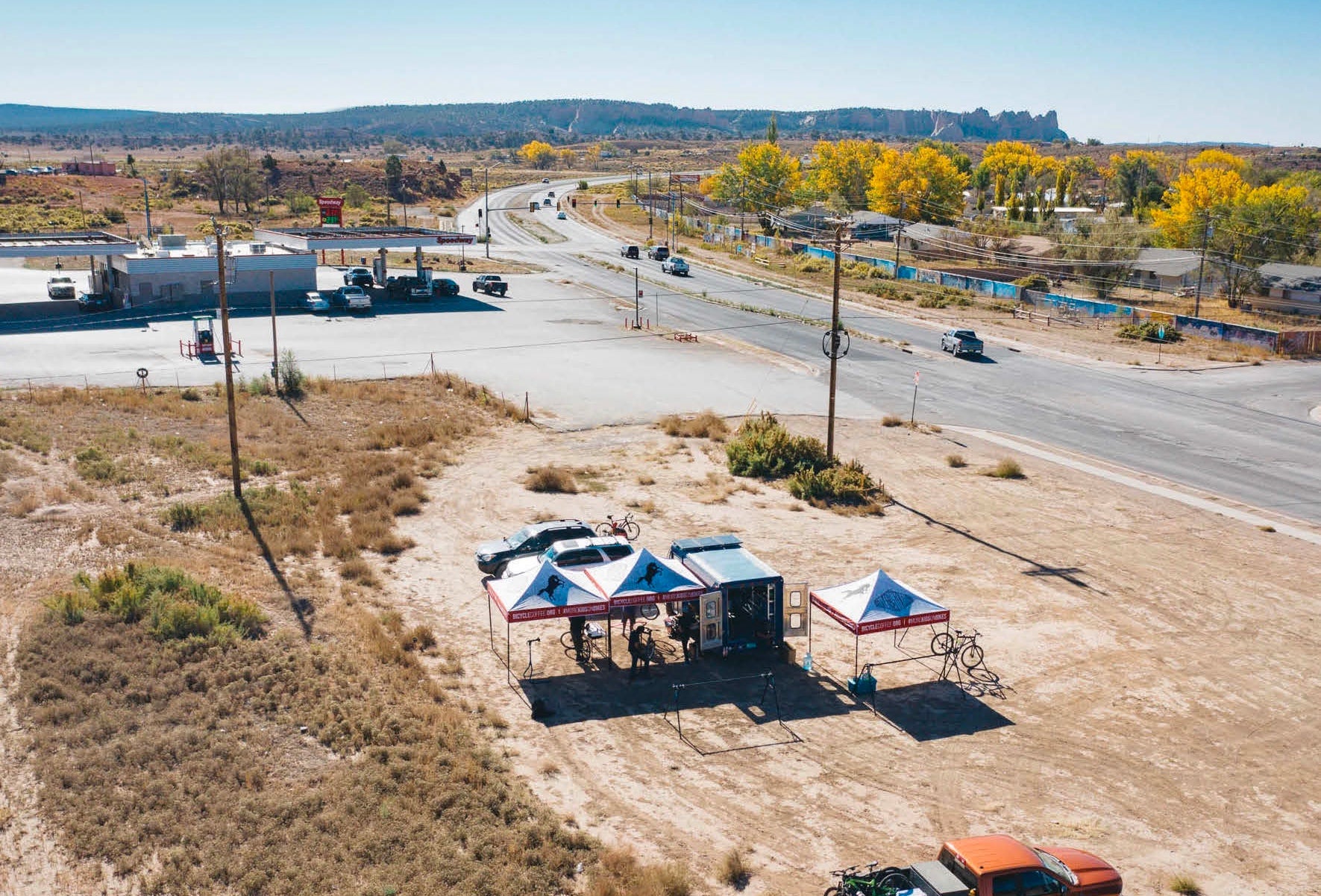 Heading out the door? Read this article on the new Outside+ app available now on iOS devices for members! Download the app.
Since 2013, when Utah Governor Gary Herbert established the country's first state office of outdoor recreation (OREC), 15 more have popped up across the country, accompanied by huge fanfare, and then—silence. During the last year, the news cycle has been quiet on OREC accomplishments, prompting some to question their impact.
The reality? OREC offices are small—usually just one director or a couple of staffers. As such, their progress is slow. But over the last few years, some case studies have emerged that show just how powerful these offices can be, and what their role might look like after the pandemic ends.
A Voice for the Industry
"It's hard to underestimate what these offices have done for giving outdoor enthusiasts, as well as the industry, a voice," said Jason Bertolacci, a Colorado-based public affairs and nonprofit consultant who has worked alongside his state's OREC office.
That's because for many offices, the first line of action is listening to the unique needs of outdoor industry constituents in their states. When Axie Navas became New Mexico's first OREC director in 2019, she drove 3,500 miles around the state over three months, talking to business owners, local governments, and nonprofits to determine how her office could better serve and help grow the state's 200-plus outdoor companies, including manufacturers, retailers, and outfitters.
One of the main lessons Navas took from her conversations? "The potential for outdoor recreation to diversify New Mexico's economy is pretty unique," she said. To that end, she helped create an incubator grant fund. In 2019, among other grants, the fund provided $50,000 to a new business program at San Juan College in Farmington. The money helped launch a boot camp for outdoor industry startups that drew 54 attendees, as well as an ongoing course for eight local outdoors-focused entrepreneurs, which includes access to the college's new maker space for prototype experimentation. According to Melissa Porch, a grant program coordinator at San Juan, the OREC support has been instrumental in teaching participants new ways to market and grow their businesses.
Grant-giving also lets ORECs support communities in individualized ways. "No specific policy lever can anticipate the exact needs of a local community, so why not put the power in locals' hands to tell us what they want, and give them the cash to achieve it?" said Drew Simmons, chair of the board of directors for the Vermont Outdoor Business Alliance.
In its 2019 annual funding round, the Vermont OREC distributed $100,000 to two communities to boost outdoor recreation opportunities. One of them, Randolph, was able to add eight miles of singletrack, complete a new trail-information hub in a renovated building downtown, and launch a high school mountain bike team. "There's a community vibrancy to what we're doing," said Zac Freeman, co-founder and trail builder for the nonprofit Rochester/Randolph Area Sports Trail Alliance. "It's given the town a nice little boost of recreational energy." Would the improvements have taken place if not for the OREC grant? Probably, he says, but the process would have taken at least two years longer and required even more volunteer labor.
The Power to Organize
Some ORECs initiate action through annual summits. One example: North Carolina's annual Outdoor Economy Conference, hosted by Growing Outdoors Partnership, a nonprofit that works closely with the state's recreation office. When a team from Wilkes County attended the first conference in 2018, they left inspired to boost their own fledgling outdoor economy, according to Wilkesboro Town Manager Ken Noland. "I realized we have a lot of these assets," he said, referring to a growing mountain bike trail network and nearby public lands. "We just need to brand ourselves better." Since then, the town has continued to develop trails and parks—to benefit the quality of life and health of locals as much as to draw visitors, says LeeAnn Nixon, director of the Wilkes Economic Development Corporation. Wilkesboro has also formalized a plan to recruit outdoor businesses and improve marketing efforts.
Organizational power takes other forms, too. Colorado's OREC was able to commission a first-of-its-kind study that frames the benefits of outdoor recreation within the context of health care, says Director Nathan Fey. Last year, the office used the study to launch the Get Outdoors Employer Toolkit in conjunction with the Colorado School of Public Health. The tool kit includes a business self-assessment and recommendations for employers to use the outdoors to improve workplace well-being. More than 50 businesses participated in that first year.
Inspiring the Next Generation
One of the biggest challenges OREC offices face is instilling a lasting interest in the outdoors—especially among kids and underserved populations.
In that sense, New Mexico's Outdoor Equity Fund has "really hit it out of the ballpark," said Stewart Lewis, advocacy coordinator for the Outdoor Industry Association. The OREC's founding legislation mandated a fund for underserved youth. Already, grants have helped almost 3,000 kids try everything from a day of fly-fishing to a five-week backpacking course. Last August, Gallup-based nonprofit Silver Stallion Bicycle and Coffee Works received $10,000 from the fund. They used it to create a mobile service that provides free bike repairs for kids in the adjacent Navajo Nation. "[The area is] bigger than all of New England, and there's not one bike shop there," said Silver Stallion Director and former pro cyclist Scott Nydam. Last fall, a team of paid mechanics, many from the Navajo Nation, fixed 428 bikes.
Where ORECs Fall Short
At least for now, ORECs have not delivered any large-scale conservation wins. Simply put, "these things take time," said Oregon's OREC director Cailin O'Brien-Feeney, who had to put his own office's strategic work on hold to address the aftermath of the state's worst fire season on record.
In fact, we probably won't see much new public land attributed to ORECs. What's more likely: focused efforts on land use. For example, Colorado's office recently helped the town of Trinidad plan for the new Fishers Peak State Park by helping set up an analysis of statewide recreation trends. Matt Moorehead of The Nature Conservancy also credits the OREC with the fact that recreational and environmental interests ultimately got equal say while designing the park strategy—a big deal for inclusive land-use planning.
The other area seeing slow progress is the expansion of ORECs to all 50 states, the ultimate dream for widespread out- door industry representation. Some states are working on it, but aligning budgets and legislative priorities, and achieving buy-in from other state agencies, is slow, especially during a pandemic. OIA's Lewis said, "I think 2021 is going to be a pause year."
And while existing ORECs have the potential to be a powerful national voice for the outdoors, they haven't taken much unified action thus far. One possible avenue for future collaboration: the Outdoor Learning Network, launched in summer 2019 by the National Governors Association. Through biannual meetings, the network allows OREC directors and states considering offices to exchange ideas.
That kind of nationwide collaboration is critical to bringing the industry together on policy issues. Until then, ORECs will remain most effective at the state level—and their full potential is anyone's guess.