Outside Business Journal
Utah State University Is Building a Massive Outdoor Archive
The school is preserving the outdoor industry's history for decades to come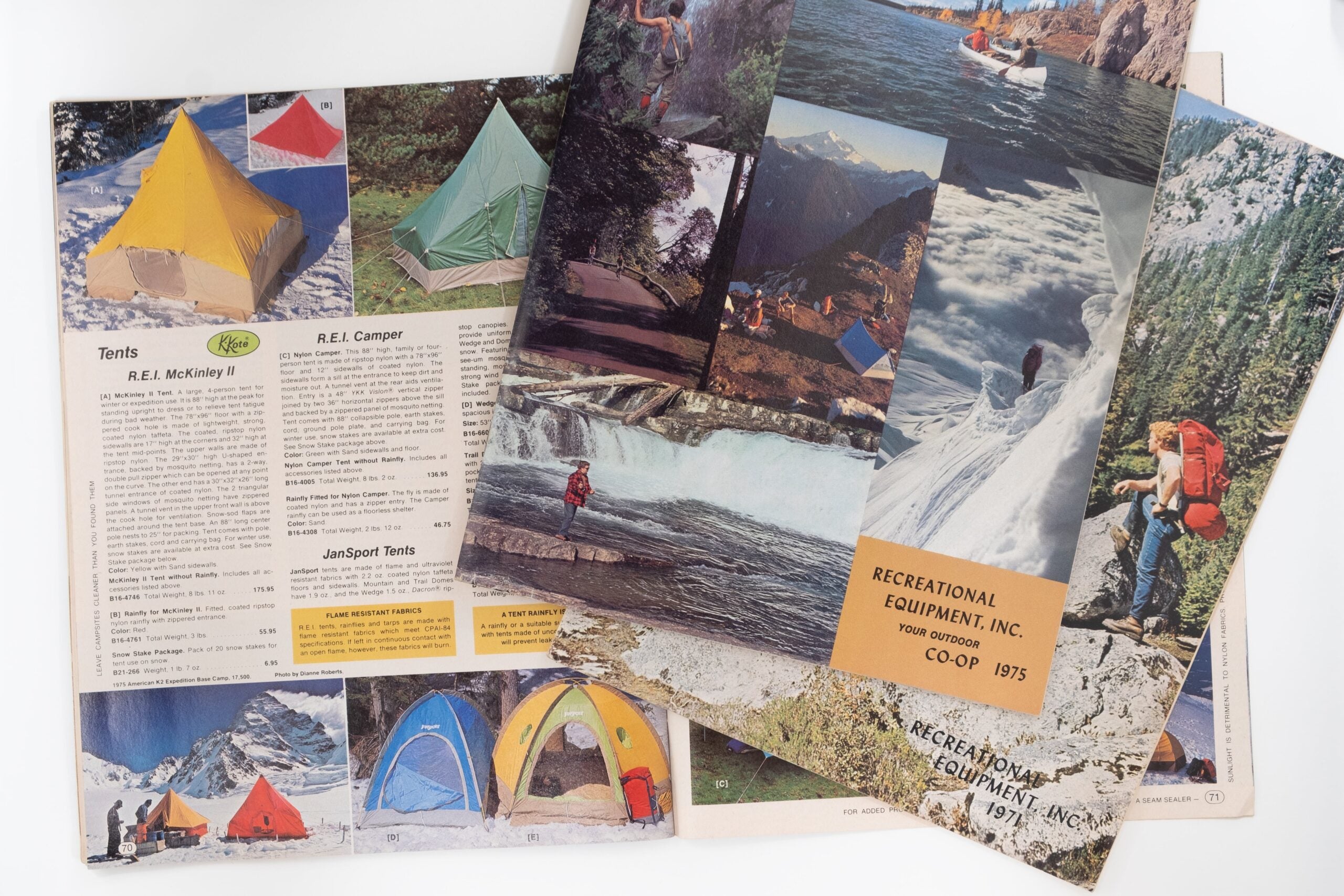 Heading out the door? Read this article on the new Outside+ app available now on iOS devices for members! Download the app.
As Clint Pumphrey sifted through stacks of outdoor brands' old catalogs, he came across products he's never seen before—products that have faded into gear manufacturers' pasts, with some never to be worn again. In a 1978 Marmot catalog, a full-page picture shows a cyclist glowing in the dark in a "Night Rider" reflective windsuit.
"It's a product that demonstrates how the equipment we use today is the result of a decades-long process of trial-and-error, innovation, and reaction to changing consumer preferences," Pumphrey, a manuscripts curator at Utah State University, said.
"At the same time, some things in these catalogs are more familiar, like the abundance of red-laced, brown hiking boots in the 1977 REI catalog," he said. "It goes to show that in some ways, style and design can be enduring, or at least cyclical, as well."
But those products will live on. In a joint effort with Utah State's Outdoor Product Development and Design program, the school's Special Collections and Archives department is building a research collection for scholars and enthusiasts of outdoor recreation's history to enjoy the same discoveries Pumphrey has in pulling together the library.
The collection currently includes around 1,300 outdoor product catalogs dating from the early 1900s to the early 2000s, published by dozens of existing and defunct outdoor gear manufacturers and retailers—from Chouinard Equipment to Sierra Designs to L.L. Bean.
"With its explosive growth over the last few decades, the outdoor industry has firmly positioned itself as a significant part of the commercial, environmental, and social fabric of the country, and nowhere is that more evident than here in the West," Pumphrey said.
The Outdoor Industry's Past, Preserved
Marmot's 1978 Catalog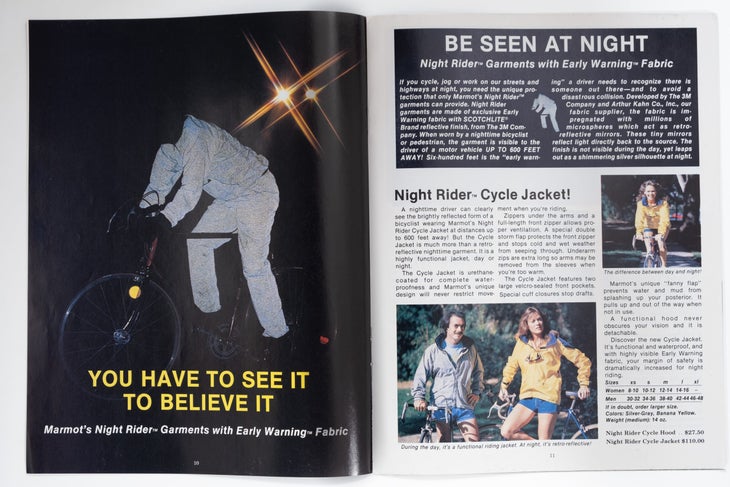 The "Night Rider" cycle jacket helped cyclists to "be seen at night."
REI's 1985 Catalog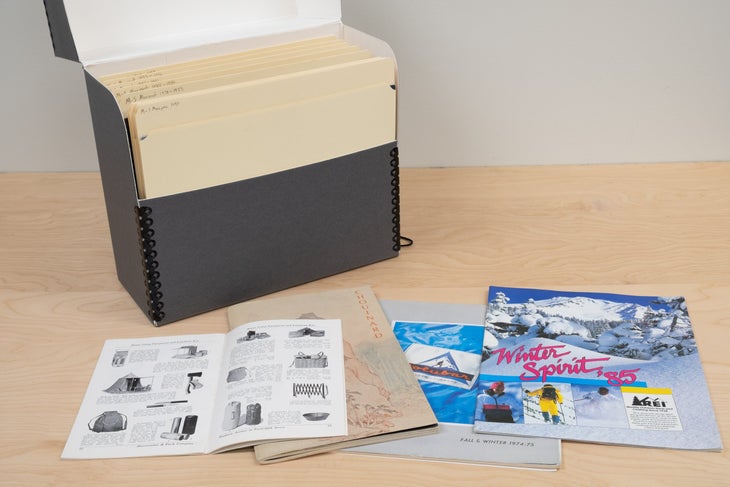 Winter spirit was alive in '85, with REI selling jackets, tents, and more.
Chouinard's 1964 Catalog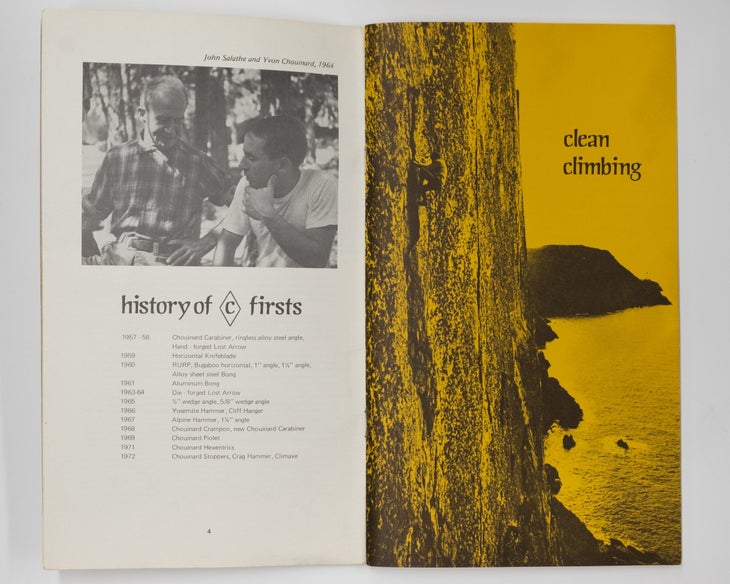 A history of firsts from Chouinard, including a Chouinard carabiner from 1957 and Chouinard stoppers from 1972.
Marmot Catalog from After 1985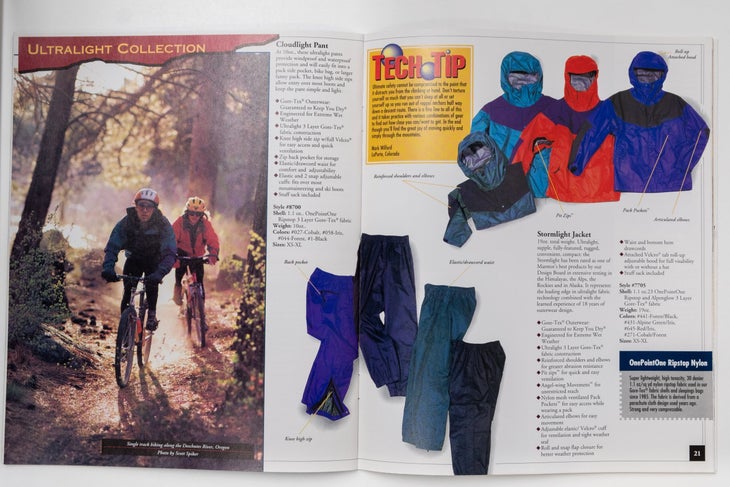 Ultralight was in even back then.
The school is hoping to expand beyond catalogs to supplement the collection with other published materials—outdoor recreation guides and publications—as well as unpublished items— correspondence, field journals, reports, photographs, and more.
As a public institution, Utah State is making the collections accessible to anyone in the community. Students in the OPDD program—the next generation of gear makers—will also have access to the historical records for projects and inspiration for the future.
"We see an opportunity to preserve the history and heritage of outdoor products that not only the industry will be able to enjoy as it's safely preserved in a neutral site, but our students who will be the future designers of the industry will have the opportunity to study influential brands, designs, and products and develop an appreciation for the industry's heritage into the future," OPDD program coordinator Chase Anderson said. "We see a real opportunity for the legacy of brands, products, and individuals to live on in the future designers of the industry coming out of our program."