Outside Business Journal
Study: Outdoor as a Human Need
A seven-part research series analyzed outdoor consumers from a psychological standpoint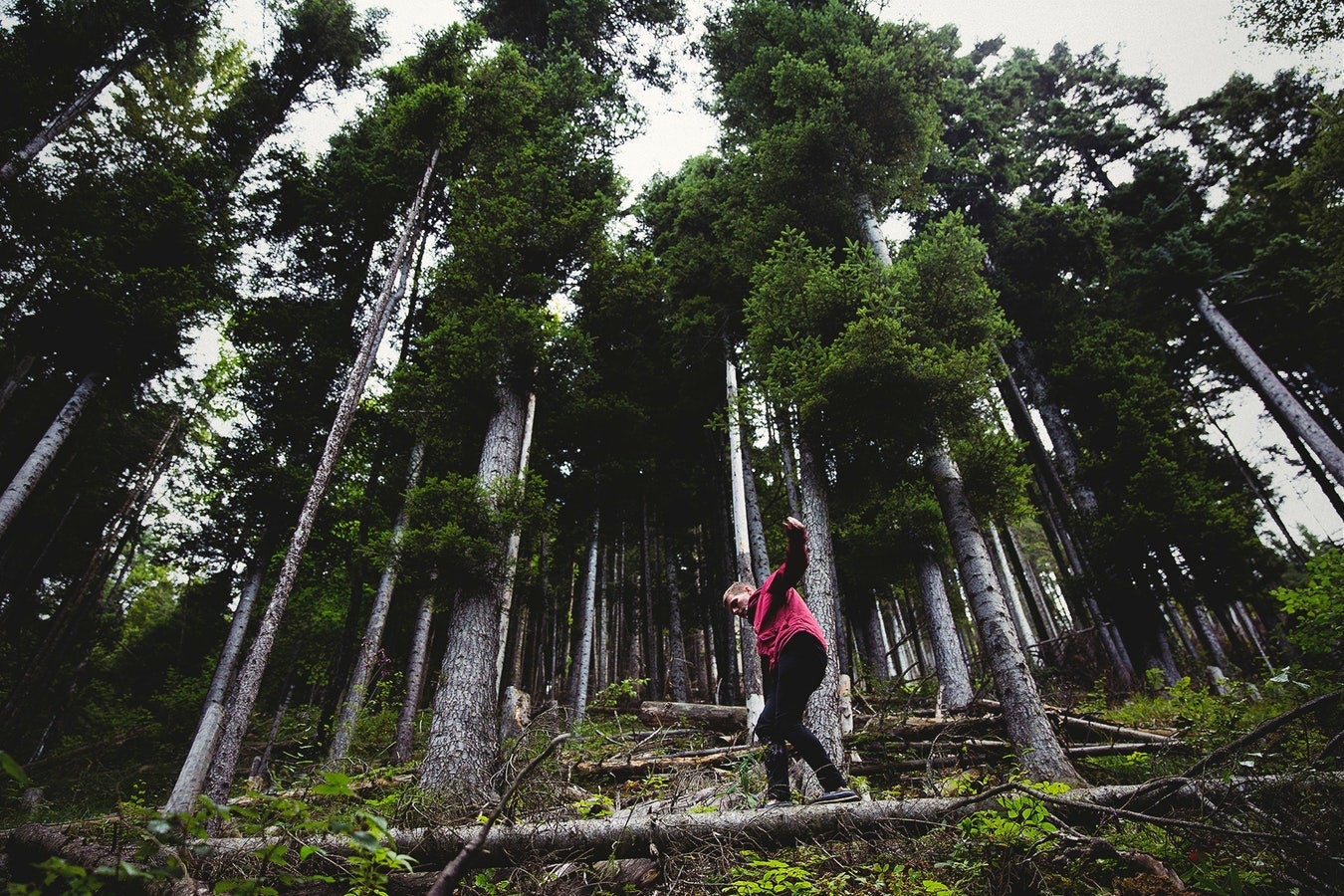 Heading out the door? Read this article on the new Outside+ app available now on iOS devices for members! Download the app.
As the outdoor movement gains momentum by the day, brands and retailers are pondering, "Who is my next customer?" ISPO, the German trade fair, and the market research institute Rheingold partnered to provide new insights into current and prospective outdoorists, and the way they think and feel.
Researchers broke the study up into seven parts, all regarding the wishes and desires of outdoor consumers. The full report is packed with valuable information, but here is a recap of what researchers discovered, featuring quotes from anonymous study participants.
1. The Outdoors Is an Escape from Everyday Life
"If I can face down wind and weather I can manage everyday life too."
Findings: Whether setting out for the highest peak or embarking on a walk around the park, people seek outdoor experiences for more than just being outside. The study found that people yearn for the three-step process: planning for a challenge and setting out in the the unknown), battling with the force of nature, and coming back stronger. The reward is whatever is at the end of the heroic journey, such as making it to the top, a hearty meal, or the epic view.
Lesson: Brands and retailers can support consumers during each of these stages to enable these outdoor experiences. Researchers summarized: "Take a look at the various fitness apps and communities in circulation, for example. They use that giddy moment of feeling good about your own performance as a central motivator and multi plier. Translated into the outdoor world, this means when people are returning from an outdoor experience is the best moment to enthusiastically plan the next group adventure or to share their fresh new experiences and infect others with their enthusiasm. So it is worth harnessing the moment after the challenge for your purposes and being accessible for consumers at this point."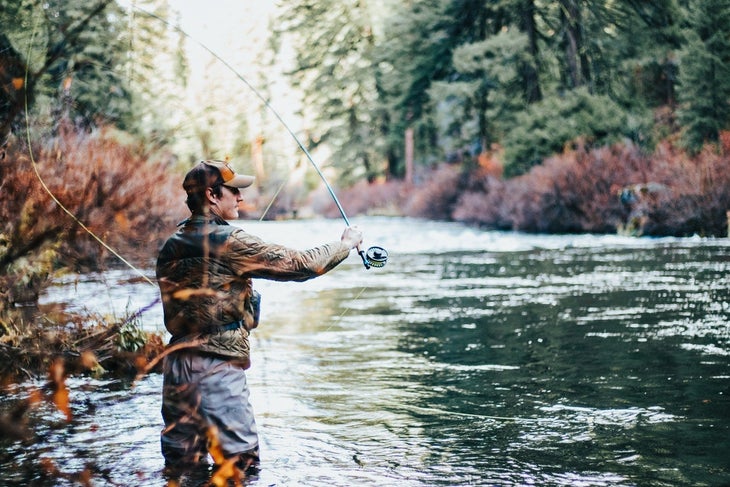 2. People's Desires Change, Therefore There Is Untapped Potential for the Outdoor Industry
"I focus on my steps and nature, problems and worries are suddenly less important and more manageable, especially when you are at the summit and the world is at your feet."
Findings: Framed escapism, civilized safety net, humble integration and connection, thrive in nature, adrenaline, overcoming challenges. These are all things consumers look for when they go outside, and it changes based on their moods, circumstances, and interests. An angler might be looking for cultivated nature, whereas a windsurfer wants a feisty challenge. But the angler could be the same person as the windsurfer, just on a different day. Any given person can enjoy both an urban environment and primitiveness.
Lesson: "Retailers and brands can showcase activities as an outdoor experience which they did not have on their radar up until now" without detracting from their desirability, Rheingold psychologist Frank Quiring said in the study. Therefore, the industry shouldn't think about targeting groups but categorizing product in terms of use and situations.
3. Equipment Enables the Experience
"For a mountain hike I need T-shirts made of merino wool because they absorb sweat and dry quickly, a rain jacket, a cap, sunglasses, for the hut I need tracksuit bottoms, a change of underwear, a sweater, a sleeping bag and of course some provisions, a drink pack with water and an energy bar."
Findings: Survival depends on the right kit and oftentimes, consumers view packing as a ritual. The study found that consumers believe less is more and there's an appeal in the unpredictable.
Lesson: Brands should embrace the four basic requirements for equipment: less is more, permeability, protection and safety, and identity/membership of community. Researchers found that there is opportunity in naming products. For example, a snowboard called "Goliath" by the Bataleon brand is built motivational needs of "battling and conquering".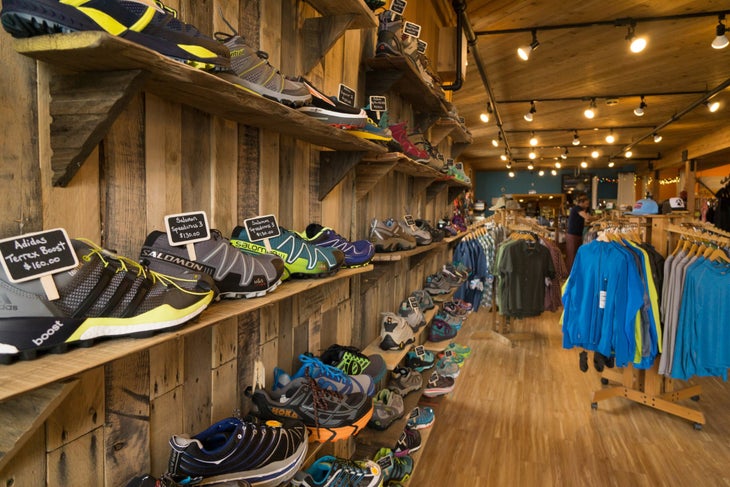 4. Retailers and Brands Play Important Roles
"Price and function have to be right—I don't want to buy just one single brand, each one is good at something different." 
Findings: "Customers are the heroes." Retailers can act as experts and emotional guides, opening the door to adventure and steering them in the right direction. Brands can act as silent companions, providing equipment to protect and make the experience better.
Lesson: Brands and retailers can satisfy consumers' desire to break out of their controlled worlds. They can do this by:
1. By designing adverts and shop windows to reflect and appeal to people's longing for the different psychological states.
2. Recreating the right psychological state during the shopping experience as a taster and in very department.
3. Through the positive experience or adventure in the great outdoors itself.
4. Through social networks and outdoor communities which constantly share and spread authentic moments of freedom from these escapes—from bargain retail adventures spread by hash tag all the way to the Instagram summits gallery.
5. Outdoor Is an Antidote to a Hectic Modern Life
"With my Meindl shoes I'm ready to tackle tarmac and rough terrain. I can switch surfaces at any time and am comfortable in both worlds."
Findings: Humans need both the wild and civilized. The outdoors can be part of everyday life, and recreated either through challenges (impromptu walks no matter the weather), memories (picnics), or statements (wearing outdoor clothes as fashion).
Lesson: Brands and retailers can fuse the two worlds by offering products that thrive in both environments, such as technical work clothes, energy bars, and insulated drink mugs.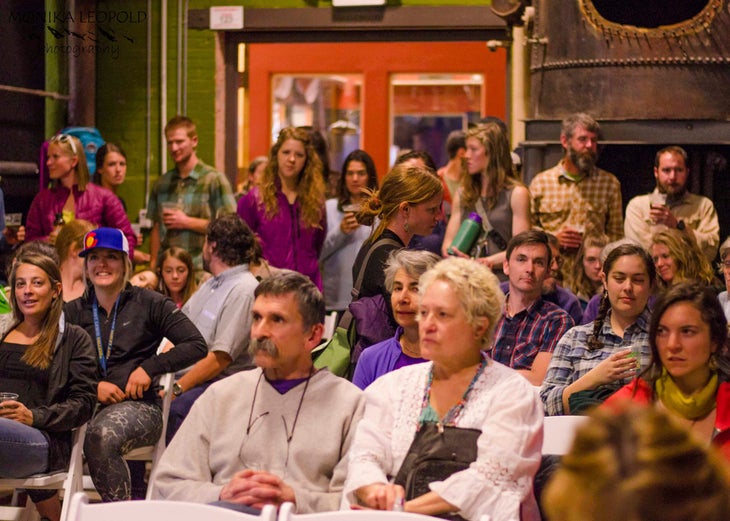 6. Obstacles Get in the Way of People's Emotional Need to Get Outdoors
"I only do outdoor stuff with friends, I need the group dynamic to really go ahead and do it, to overcome my own inertia."
Findings: Everyone has a desire to get outside. But lack of confidence, fear of losing control, lack of equipment, and difficult access are all real barriers that get in the way of people getting outside.
Lesson: Brands and retailers can meet consumers where they're at by providing mentors, moving the beginner equipment to the front of the store and high-brow equipment to the back, creating rewards and incentives, and planning tours and beginner courses.
7. Retail as a Place to Dream, as an Expert, as a Community Platform
"I am easy to inspire and try out a lot, but then I often drop a lot of sports again quickly. This year I want to start ski touring."
Findings: Outdoor provides a shopping experience. Consumers are seeking individualization and image cultivation as well as support in doing that.
Lesson: Brands and retailers can welcome, inspire, and teach consumers. Stores can transform into places that make people eager and excited to embark on their adventure. They can tailor products to individuals and give them a place to test them out. And they can provide welcoming price points, products that combine fashion and function, and places for people to meet and gather.