Outside Business Journal
The Outdoor Industry Needs to Cut the Cord to Polybags
Our oceans are filling up with plastic and everyone is scrambling to build more sustainable businesses. So why do we still rely so heavily on polybags for distributing our products? Let's unpack the history, the challenges, and the possible solutions to eradicating them. Or at least recycling them.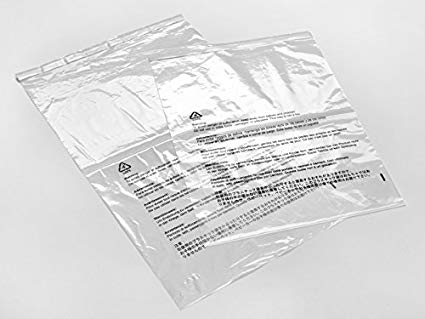 Heading out the door? Read this article on the new Outside+ app available now on iOS devices for members! Download the app.
The outdoor industry has a love/hate relationship with polybags, those ubiquitous clear plastic bags that seem to encase every apparel item we sell. Growing public awareness about the urgent problem of plastic pollution is intensifying scrutiny of single-use plastic, and how brands manage their polybag dependence is increasingly under a microscope.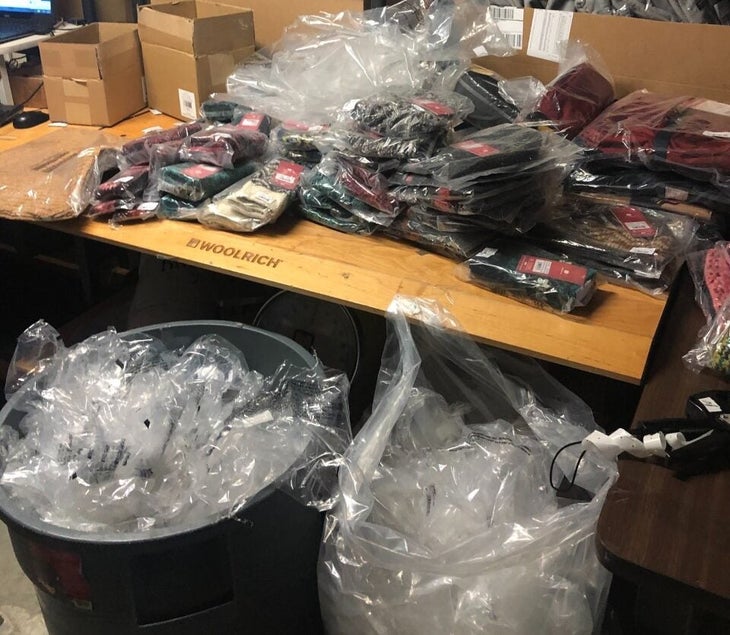 How We Became So Dependent on Polybags
The rise of polybags is linked to the surge in e-commerce and the complex global supply chain that brands rely on. The longer a product's journey from factory to sales floor, the more likely it is to be damaged along the way. Polybags effectively prevent this problem. As a result, many third-party logistics services and retailers require brands to use polybags to protect apparel and other finished goods.
Several companies are leading the search for better alternatives, experimenting with all kinds of options to reduce the impact of polybag use. Roll-packing with paper banding, raffia or hemp ties as well as reusable lightweight bags are gaining traction thanks to brands like prAna, REI and Hydro Flask.
Rethinking Old Systems
Widescale adoption of these innovative alternatives are proving to be challenging as most material handling systems are currently engineered and optimized for products that are flat-packed and protected by polybags. Any change to packaging methods and materials may result in reduced efficiencies in brands' supply chain operations.
The bottom line: as an industry that is committed to sustainability, we need to completely rethink the processes, systems, and machinery that prioritize polybags as the primary mechanism to keep garments from being damaged. Examples of these types of material handling system possibilities are pouch or pocket sorters that allow for pickers to place roll-packed or loose units in a pouch that the system routes to a workstation for packing.
The question is how can these types of material handling system technologies be expanded throughout the supply chain, and be adopted by factories and distribution centers? Paul Huppertz leads the Supply Chain Strategy practice at Crimson & CO North America, a global management consultancy that specializes in operations transformation. He said that "these end-to-end polybag supply chain issues are mainly driven by retailers and their distribution channels, and how they handle single unit, or less-than-full case orders. Manufacturers are bagging products because retailers are asking for it. Retailers are asking for polybagged items because of the way their material handling systems are designed, to drive massive efficiencies to get products to the customer, in a way that's pleasing to them. To put a dent in reducing polybags, those handling systems and processes have to be redesigned. The main thrust for change has to be in distribution centers that handle those unit orders."
REI is putting these concepts to the test with their recent announcement that brand partners need to dial back on their polybag use by Fall 2021 or be charged a non-compliance fee to help offset polybag recycling and handling costs. This will no doubt challenge distribution centers across the industry as brands strive to meet opposing polybag protocols from different retailers. But as one of the most critical retailers in the country, REI wields a big and powerful stick. Change is inevitable and it will have to come fast.
Polybags 101: Understanding the Challenges
Until that elusive, scalable alternative is found, brands will continue to rely on polybags made from high-density polyethylene (HDPE or #2) or low-density polyethylene (LDPE or #4). LDPE bags are most commonly used for apparel because they have good clarity, strength, and moisture prevention properties. While these types of polybags are technically recyclable, they're not able to be recycled through most municipal curbside programs. This is because the film gets caught in the gears of recycling trucks and in the sorting equipment at materials recovery facilities (MRFs), causing frequent work stoppage and creating dangerous situations as employees have to climb into the machinery to untangle the bags. Another reason that polybags are difficult to recycle is that they must meet recyclers' specifications to be clean, dry, and empty, which is challenging in a single-stream recycling program where items are easily contaminated.
While polybags made from #2 and #4 plastic can be recycled by customers at 18,000 drop-off points across the country, few people are aware of, or make the effort to recycle polybags at grocery stores that are part of the Wrap Recycling Action Program (WRAP). Regardless, leaving polybag recycling solely to the end user is not the answer.
More Recycling (MORE), a research and consulting company focused on tracking recycling infrastructure data to support circularity of post-consumer materials, manages the data and technology aspects of WRAP's infrastructure. Aside from consumer drop off points, WRAP, with support from MORE, piloted polybag recycling projects at malls where a porter collects polybags on a regular basis from stores, bales them and ships direct to market. Nina Butler, the CEO of MORE, said, "We have a major crisis that demands we radically change our course. Rethink, reduce, recycle right and buy recycled are key to developing inter-circularity of the plastic film market."
Butler's colleague at MORE, Emily Tipaldo, the director of strategy and business development, underscored that consumer drop off points are only part of the polybag collection equation. "WRAP is interested in working with brands along the entire value chain to get better audit data of where film is used each step of the way and developing case studies documenting how brands are working collaboratively to align value chains."
Butler also stressed the fragility of the current film recycling system and the key role brands play in strengthening it. "With the recent drop in price for virgin plastic, there isn't enough value in post-consumer material to account for the handling costs. We need to stimulate market development for post-consumer recycled content in products and packaging. It may be an investment for brands, but it is critical to developing the circular economy that recycling programs like WRAP rely on. Brands have to be part of the demand solution."
Many brands are stepping up to embrace the challenge to use PCR plastic in their products. Some examples include Costa Sunglasses and their partnership with Bureo to make sunglasses from recycled fishing nets, and the partnership between PrimaLoft, adidas and Parley for the Oceans to manufacture high-performance insulation products. Patagonia recently reported that 69 percent of their line includes recycled material, including plastic, and is well on the way to meeting their commitment to use only renewable or recyclable materials in their products by 2025.
Recycling Polybags Requires a Proactive Effort
There are many partners working with brands to recycle polybags throughout the supply chain process, prioritizing the collection of them at distribution centers and retail outlets. Examples include TerraCycle's partnership with The North Face that started in 2011. The North Face stores package and send polybags to TerraCycle's New Jersey facility, where the bags are melted down into pre-production pellets. TerraCycle also offers a more generic polybag collection initiative through their website.
Another partnership possibility exists in Eco-cycle, a non-profit recycler based in Boulder. This spring, Eco-Cycle will be piloting a robust polybag recycling program along the Pearl Street Mall with the help of participating stores like Patagonia. According to Kate Christian, Eco-Cycle's corporate sustainability coordinator, stores will pool polybag collection in one location to make it easier for Eco-cycle to haul away. "Pearl Street's collection hub and spoke model to recycle #2 and #4 polybags will show proof of concept that the industry can work together to minimize the impact of common waste streams," said Christian. "When an industry works together, we can begin to move the needle toward more sustainable solutions."
The Pearl Street polybags are delivered to Trex, where they're turned into composite decking, that, according to Eco-cycle, provides "a long-lasting product that needn't be treated with toxic chemicals and lessens the burden on hardwood trees like redwoods and cedars that are more typically used for similar applications such as decks and piers."
While composite decking lengthens the life of a polybag, ultimately it will end up in landfill one day, unless future technology provides for another life as another product. But it serves as an example of how brands need to think of closing the loop when it comes to polybags, and all other plastic packaging.
While there are a lot of options available for brands to address polybag use, implementation has been slow. It will take a disruption like REI's new polybag policy or a reconfiguring of material handling systems to eliminate the need for polybags and hasten solutions. Are you ready to rise to the challenge?
What Can You Do to Eliminate Polybag Waste?
In the face of pressures from the public, supply chain partners, retailers, and brands that rely on polybags are seeking alternatives to implement immediately while they continue searching for more sustainable solutions.
Here's a List of Things You Can Do Today to Move in the Right Direction:
Join the Plastic Impact Alliance, a coalition of outdoor brands committed to eradicating single-use plastic from their businesses.
Communicate with your partners (factories, third-party logistics providers, and retailers) about your intent to stop using polybags. Discuss alternatives, ask for input, brainstorm ideas.
Place goods in large (or "master") polybag-lined boxes instead of individually packaging items.
Fold clothes tighter and use smaller polybags that are made with less material.
Use only #2 or #4 polybags, as these are technically recyclable.
Use polybags with increased post-consumer recycled content.
Avoid bags made from biodegradable material as (1) customers will confuse these with other types of polybags, contaminating waste streams and (2) biodegradable does not equal compostable.
Partner with WRAP, TREX, TerraCycle, or Eco-Cycle) to recycle #2 and #4 polybags along your supply chain.
Identify ways to collect polybags from back-of-house and retail operations to send to recycling partners.
Encourage customers to use one of WRAP's 18,000 plastic bag drops at grocery stores nationwide.
Communicate to customers about the type of polybag being used and how to recycle it. A relatively new logo program—How2Recycle—provides specific details so consumers better understand how an item can be recycled. There's a fee for participating, but the How2Recycle team creates the labels.