Outside Business Journal
Opinion: After 32 Year's, My Family's Shop Is Closing Down
After 32 years, Townsend Bertram & Company is closing its doors with love and gratitude for its community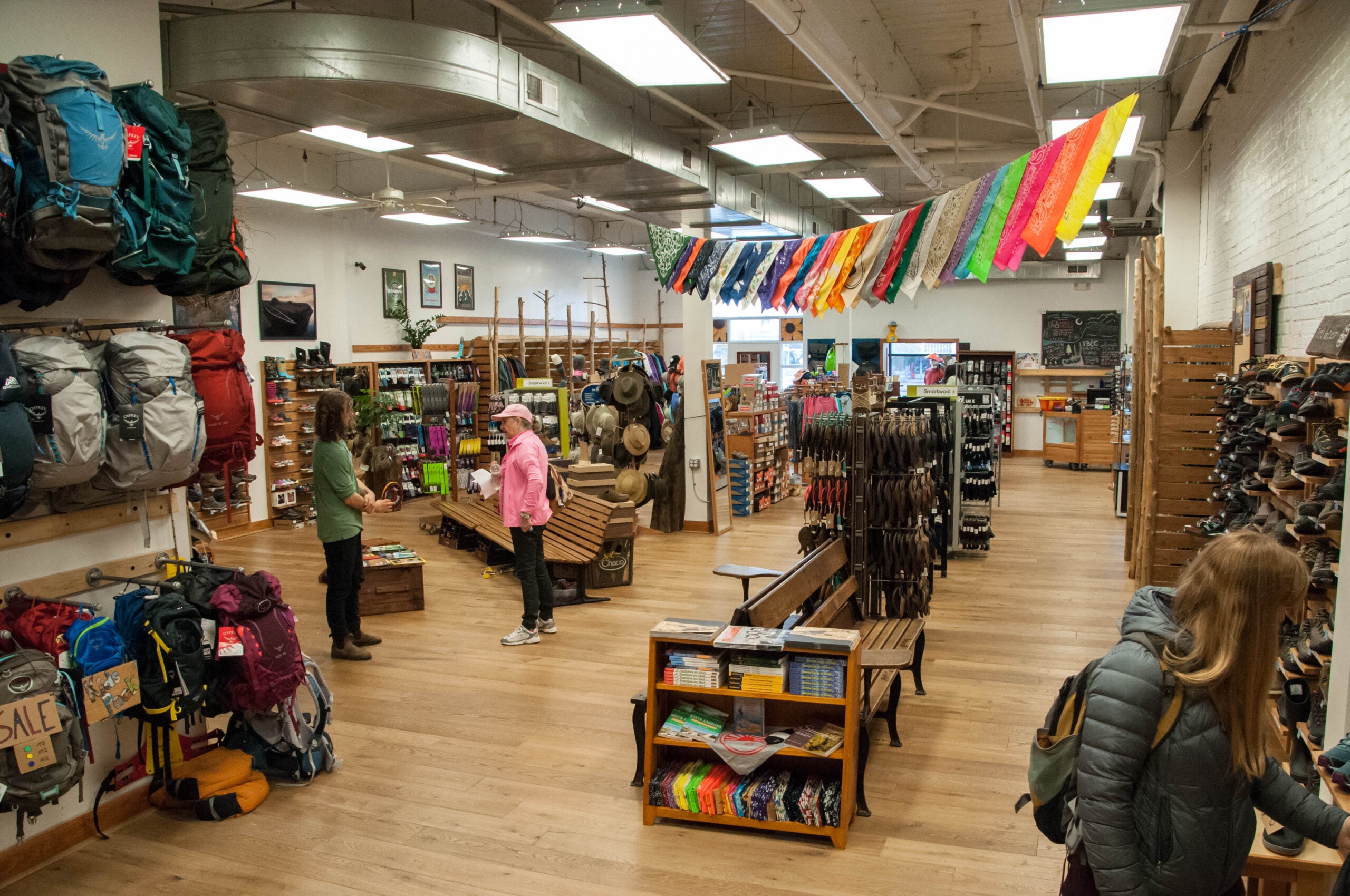 Heading out the door? Read this article on the new Outside+ app available now on iOS devices for members! Download the app.
My parents founded Townsend Bertram & Company in 1988 with the dream of creating a vibrant community of adventures. After 32 years in business, my mom will be closing the doors for the last time this Thanksgiving. Over the last few weeks, we've held a "retirement sale" and have watched with gratitude as our loyal customers have flowed in to say their goodbyes, reflect on what the store has brought to our community, and yes, even score a good deal.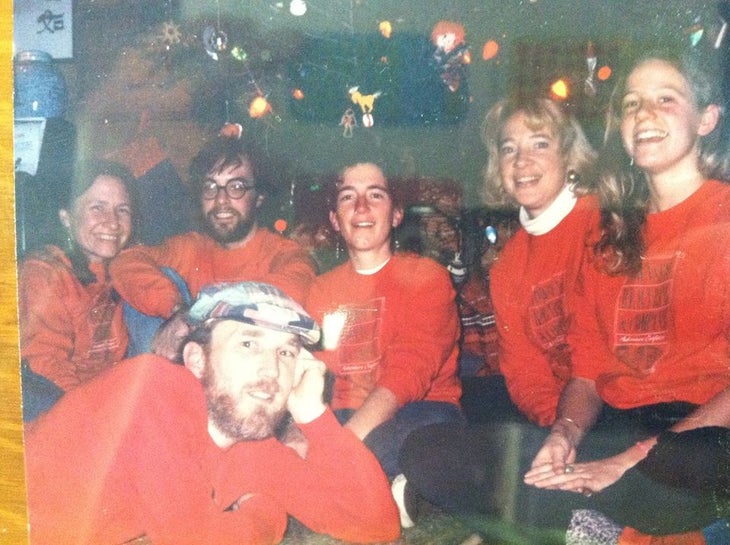 My mom stands by the door to let in one person at a time from the long line of masked customers. It is bittersweet, to be sure, but my mom greets people as if it's a party, which it is. We have much to celebrate: our community and the many outdoor pursuits our business has enabled. And while there is certainly an underlying sadness to our closure, we choose to treat it as a celebration of our success and a reminder of how to say goodbye with grace and dignity.
It's a lesson that my father, Scott Bertram, taught us in his final months as he battled terminal cancer in 2017. In many ways, his cancer prepared us for the closing of the shop, illuminating the impermanent nature of all things. Just as nature teaches us, everything exists in lifecycles. When my dad was diagnosed in 2013, my mom largely stepped away from the shop to be with him and I took on more responsibility. I loved running the store as I watched my parents make the most of each day. I envisioned buying it, expanding into outdoor programming, and carrying on my parents' legacy. I leaned into the outdoor industry with excitement.
But my dad's death shifted all our lives' paths. My mom no longer wanted to continue the business without her co-founder, husband, and best friend. And when it came down to hard numbers and the reality of retail requiring 110 percent percent focus, I faced a tough truth: buying the shop wasn't my dream. I longed to educate children outdoors, a calling I only realized through running TB&C. While continuing TB&C wasn't my path, it was the vehicle that delivered me to my trailhead.
We tried to sell the store, hoping that someone else would purchase and preserve it. However, when COVID-19 changed all our lives overnight, all prospects of selling withered, and with the lease up on our space, we decided the best thing to do was to end the journey.
Our incredible staff has guided the closing of the store flawlessly which has provided time and space for my mom and me to reflect on all the good times. Although the last days of any magnificent pursuit are bittersweet, the closing of one adventure brings anticipation of new ones.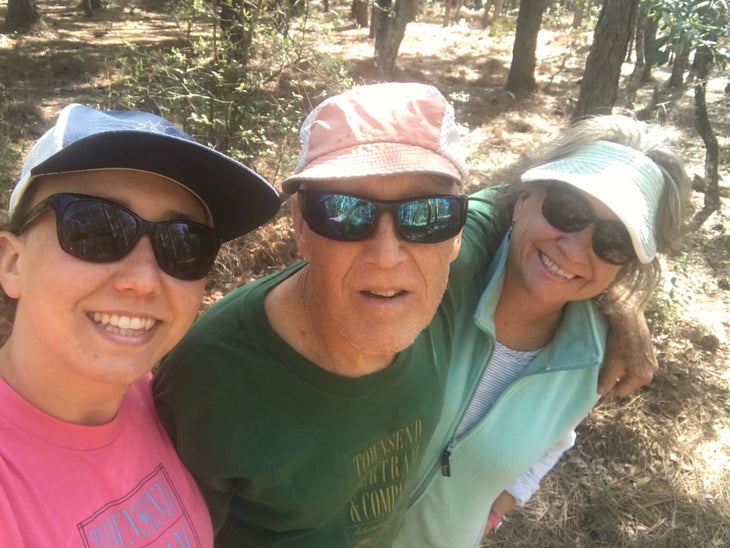 The ending of the shop takes me back to my dad's final months when he chose to forgo intravenous chemotherapy that would have drastically compromised the last months of his life, He chose adventure instead. He and my mom outfitted themselves at TB&C for a canoe trip through the oldest cypress swamp in the world, for explorations in the Blue Ridge Mountains, and for coastal getaways to the Outer Banks.
Though the store is closing, the community continues. It brings my family joy to know the most important element of the shop will thrive throughout time in the generations of adventurers who were a part of TB&C. We held a silent auction for the cedar fixtures my dad built, signs with our compass logo, antique benches, community event posters, and other treasures from the shop. What a gift to watch loyal customers enthusiastically bid on pieces of the store that will spread like seeds across our community, rooting the soul of TB&C into the soil throughout our town.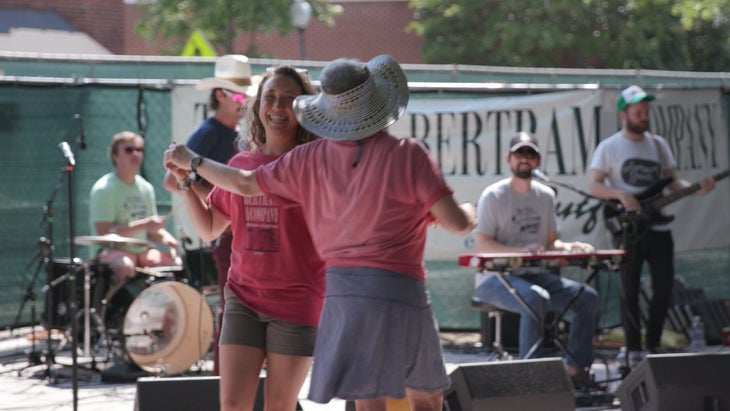 Too often, the end of things sinks us into darkness. We dwell on the devastation of loss and often resist change. But my dad's death taught our family the meaning of complete acceptance and admirable transition. In the end, we asked ourselves the same question about the shop that my dad asked about his life: Is it quality or quantity that matters most? And just as my dad so clearly recognized, quality triumphs. Our shop thrived for 32 years and, instead of prolonging it on life-support through COVID-19, we decided to celebrate three decades of the core values at the heart of the business: community, adventure, and passion.
We are so grateful to our local community who brought life and joy into our shop every day, to all of our vendor partners who supported us with quality products, to our sales reps who helped build our business, and to our fellow retailers who offered true comradery. We will look back on the life of TB&C with nothing but joy, and we hope you do, too. We hope our customers will continue to support speciality outdoor retailers including our local dear friend and neighbor the Great Outdoor Provision Company. We look forward to watching this industry continue to thrive.
Happy trails,
Betsy Bertram
Trending on Outside Online