Outside Business Journal
Retailer Spotlight: Chopwood Mercantile in Crested Butte, Colorado
Chopwood Mercantile is a tiny Colorado shop with a massive vision of what specialty outdoor retail could be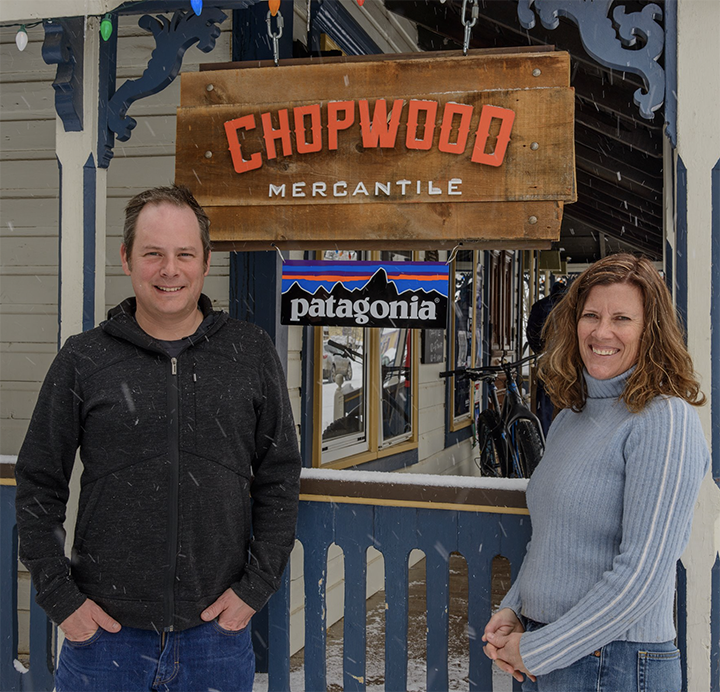 Heading out the door? Read this article on the new Outside+ app available now on iOS devices for members! Download the app.
Just a few weeks ago, Chopwood Mercantile, a 900-square foot outdoor shop on the main drag of iconic mountain town, Crested Butte, became one of the first certified B-Corp retail storefronts. What does this mean? Well, among other things, it means that Chopwood is a rare breed among specialty outdoor brick-and-mortar shops.
"We believe that business serves community and planet."
Husband and wife team, Travis Underwood and Lisa Cramton, founded Chopwood Mercantile in May of 2015 with the intention to create a new type of outdoor specialty shop. As the former owner of The Alpineer, also in Crested Butte, Underwood has a background in traditional outdoor specialty retail. But when Christy Sports, a sporting goods chain with more than 30 locations in the US bought the business from him in 2010, Underwood started cooking up an idea for a different kind of retail business, and becoming B-Corp certified was part of the plan from the get-go. It took several years for the pieces to all fall into place.
"Specialty outdoor retail is at a pivotal point of opportunity," said Underwood. "But it requires changing from the status quo. We want our business to serve more than just our bottom line." B-Corps use the power of business to solve social and environmental problems; the certification process is challenging and time-consuming. But, as Underwood explained, it's also a great opportunity: "It's a great process that makes small business step up, think about their operations, and be accountable."
B-Corps motto is "using business as a force for good." Specialty outdoor retailers often talk about all the ways in which they improve their communities (and they do!), but B-Corp certification is a way to get third party endorsement of these best practices. According to B-Corp, these businesses are "better companies—better for workers, better for communities, and better for the environment."
But very few, if any, other specialty outdoor retail shops are B-Corp certified, even though it makes perfect sense and is compatible with the values of many shops. Underwood and Cramton would like to see more.
Rich Hill, president of Grassroots Outdoor Alliance, has known Underwood and Cramton for years and considers Chopwood a "gift to its community." He would also like to see more specialty shops adopt a similar ethos. "Retailers like Chopwood are centers for local activism," he said. "They provide generational opportunity for passionate entrepreneurs. Beyond providing their highly selective mix of brands, Travis and Lisa are doing a masterful job building the Chopwood brand, with its unique style, values, and service."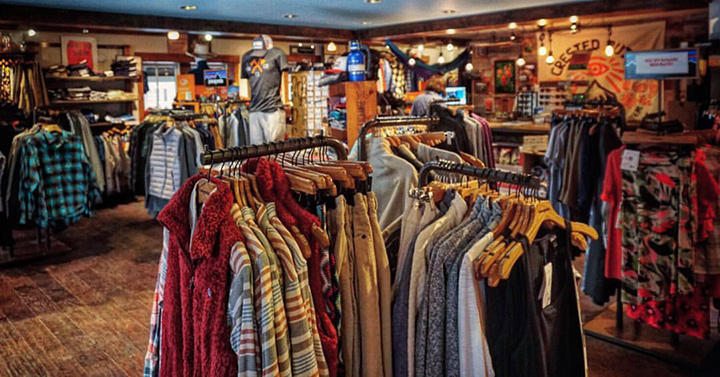 "We demand high standards from our suppliers and have decided to work with limited brands that share the same vision."
You won't find a vast selection of brands and models at Chopwood, and that's the way Underwood and Cramton like it. They're very selective about choosing the brands they carry: Patagonia, Icebreaker, NAU, Hydro Flask, Skratch Labs, Alite, FlyLow, Beyond Coastal, to name a few. (With a few exceptions, Chopwood does not sell footwear or hard goods, only apparel and local artisan products).
Underwood and Cramton want to get to know a company before they invest in a brand, because today's consumer wants to feel a connection to what they're purchasing. It's not just about stocking the hottest sellers. "We follow our intuition and look at the total package of what a company delivers," said Underwood. "We work with brands that take a stand for environment, have environmentally conscious manufacturing, produce locally, care about people and employees, and have a unique story to tell." As a result, they are constantly scouring social media (Instagram is a big resource) and non-traditional outdoor buying markets to source unique products.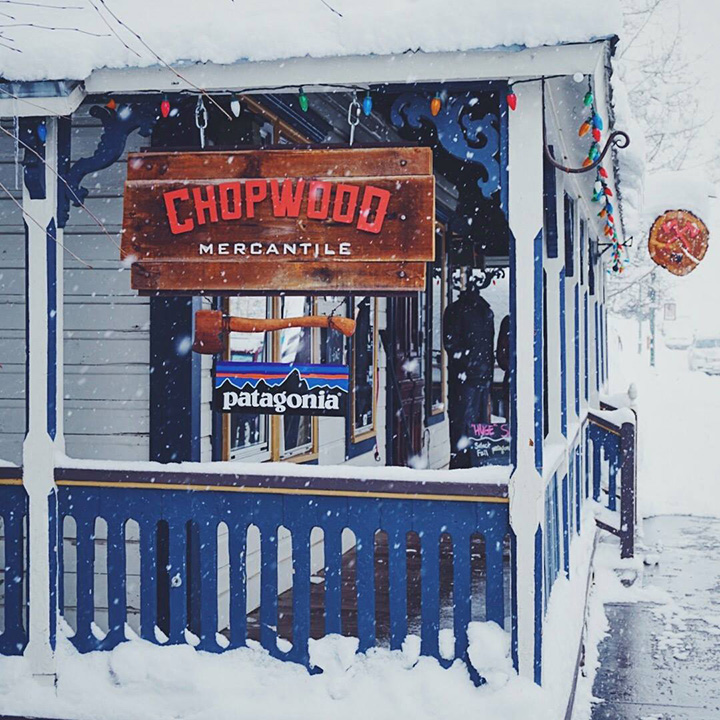 "We have only one employee."
Aside from Underwood and Cramton, there's only one other person on the Chopwood payroll. No part-timers. That means that the threesome is often spread very, very thin. But part of the foundation of the business is to create good paying jobs with benefits. "Sure, it would be a lot easier to have a few part-time staffers," admitted Underwood. "But hiring the right people and paying them a fair living wage is something we want ingrained into our DNA as we grow."