Outside Business Journal
Retailer Spotlight: Rusted Moon Outfitters in Indianapolis, Indiana
From the grand vision to the nitty-gritty details, from local jaunts to global trots, Indianapolis' Rusted Moon Outfitters will find a way to make it happen for you (and charm your pants off along the way)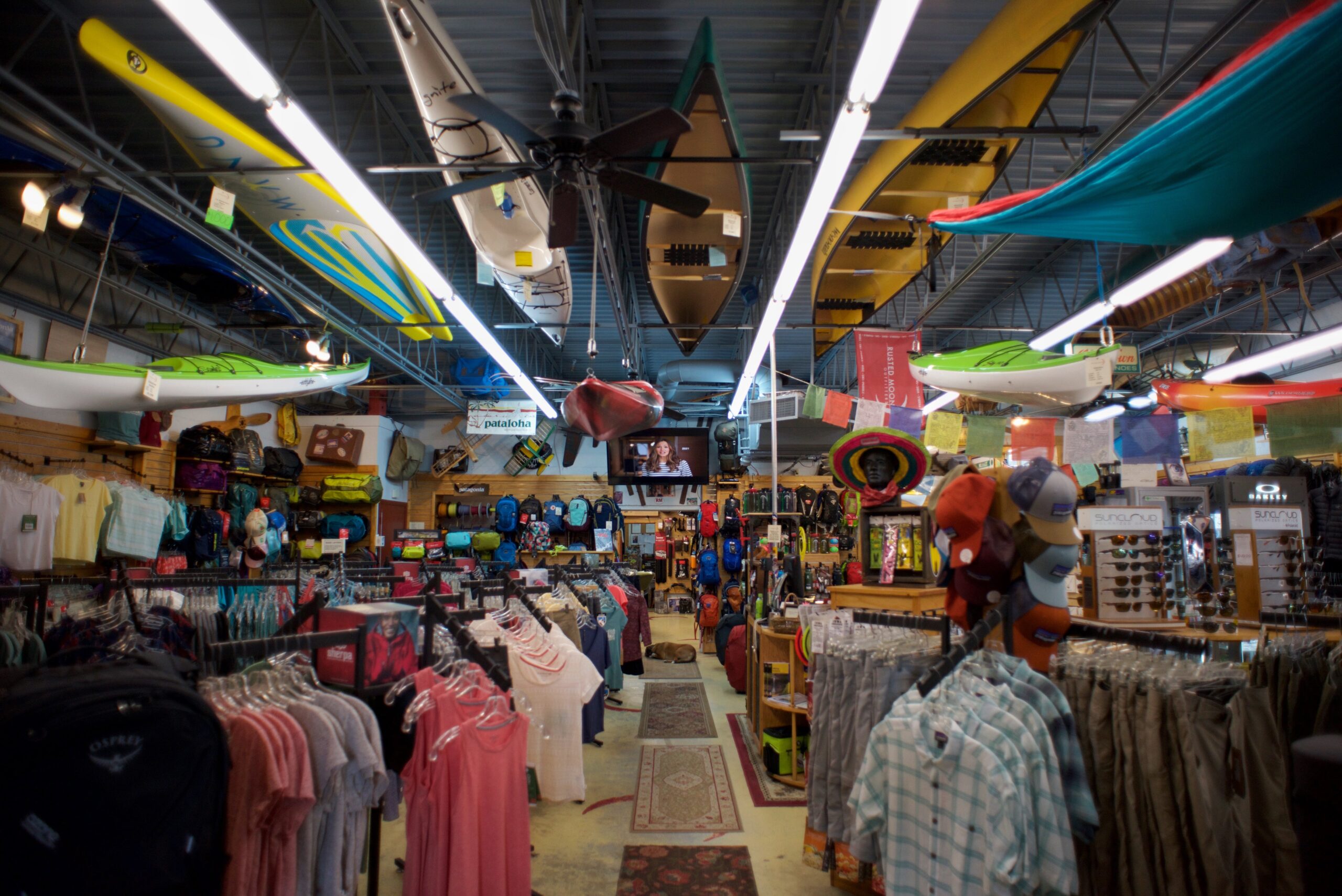 Heading out the door? Read this article on the new Outside+ app available now on iOS devices for members! Download the app.
"16 years, 4 months, 17 days," general manager and buyer Ron Lewis of Rusted Moon Outfitters said when asked on July 17 how long the Indianapolis store has been open.
He and his team have been serving customers since March 1, 2002.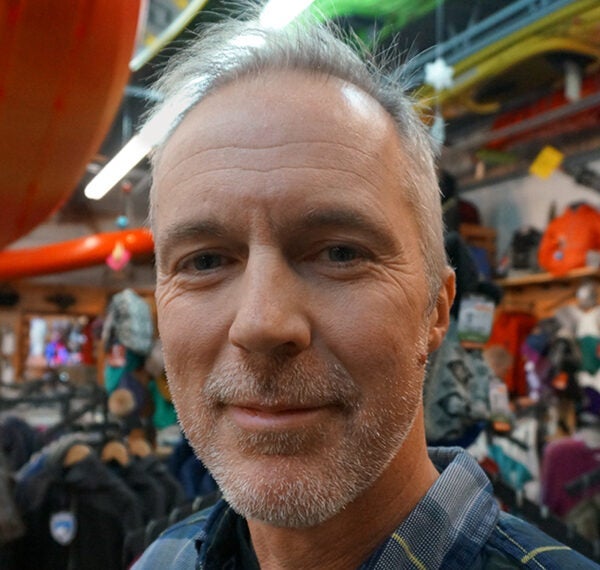 It's no coincidence that Lewis is on top of the store's tenure down to the day—Rusted Moon manages to stay on top of everything, from every angle. But on their toes is where they stay to see what's coming or where Midwestern outdoor enthusiasts are going—which might be the other side of the world, requiring tippy toes.
Locals Serving Globetrotting Locals
Say it's 93 degrees in Indianapolis and a customer is cruising the long underwear selection before heading out on a trip to South America.
"We joke about locals serving locals, but really, we're locals serving locals who are traveling globally, which is a hard thing in a small store," said Lewis. "We have to ask ourselves: Do we still have the 101 for the other hemisphere? Am I fully selected in alpine snow skis? Absolutely not. I don't want to go broke. I want to eat. But can we handle that person doing something a little bit further away than what we can see? Yeah, of course."
Whether you're ripping down to Patagonia to shred some pow or deep in that daily hometown dog-walking scene, Rusted Moon's got you on their mind.
"We need to make sure we're offering that same level of ideas and experience and focus to all the different avenues of what we do," Lewis said. "Are we taking this idea into backpacking, into travel? Are we taking this idea down to a day-use person who doesn't want to sleep in a tent and drive six hours? The local, 'I go for a walk around the neighborhood every day'? Are we reaching each type and part of each customer base?"
And Rusted Moon lets customers set expectations (because they might just wildly exceed those that would've been set for them).
"We all have to do our own thing," Lewis said. "Just because we're looking at an older customer [doesn't mean] they just do old person things; they probably backpacked before Gore-Tex existed. They've forgotten more than maybe you will ever know. They might have backpacked and hitchhiked across our country twice 50 years ago."
"Customer Contact Makes You Better, Period"
While Rusted Moon is nothing if not open-minded in its vision and thorough in its execution, all these fruits bloom from simple roots.
"The core tenets are always the same: fantastic selection, fantastic service," Lewis said.
The founders of Rusted Moon—owners Henry Miller (his wife Sharon also is very involved in the store), apparel and footwear buyer Tonya Furuhashi, and Lewis—met working at Midwestern chain Galyon's Trading Company back in the day. They've relished how a small independent shop versus a chain naturally fosters superior customer service because everyone at the shop actually serves customers.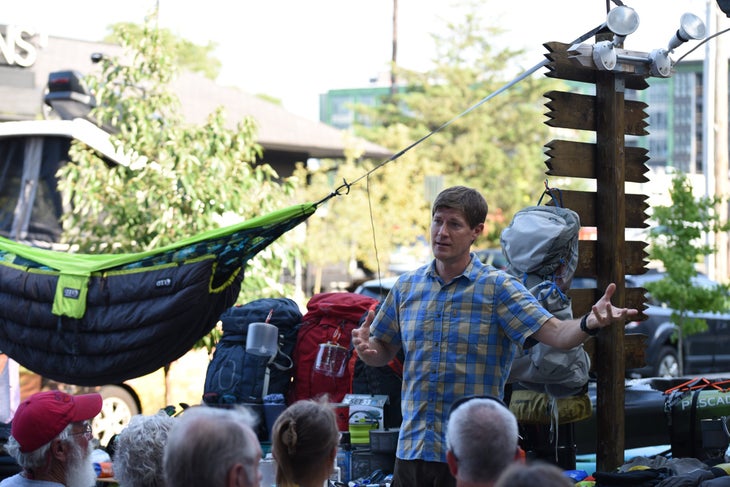 "Everybody has the freedom to have more input at more levels and to gain proximity to the customer again," Lewis said. "That's what hurts a lot of stores. Folks are in buying and management and every other level than sales, and aren't having intimate customer contact. Customer contact makes you better, period."
If it's cliché to say this is the kind of store you can walk into for the second time, and they remember your name, well, let's recall that in today's marketplace that's not so common after all.
"It feels cliché to me 'cause I live it every day, so I assume this is how it is," Lewis said. "We do have a more intimate relationship with our customers. We do recognize a lot of them. We do know where they go, and we have experiences they're going to have in our rearview mirror."
We all know our best in to the outdoor life—both epic and serene—comes from folks who are livin'—and lovin'—it themselves.
"I love that I rode to work with my dog today, and he's laying on the floor beside me right now," Lewis said. "I love that I'm wearing a Rusted Moon T-shirt, not tucked in, and a pair of flip flops, and that's okay. I love that if a customer comes in today and is on the fence about a kayak they may or may not want, I can say, 'Hey, I'm going to go bounce out with this guy and paddle for half an hour, 'cause I can. It's good for us, the customer, and my emotional well-being as a human."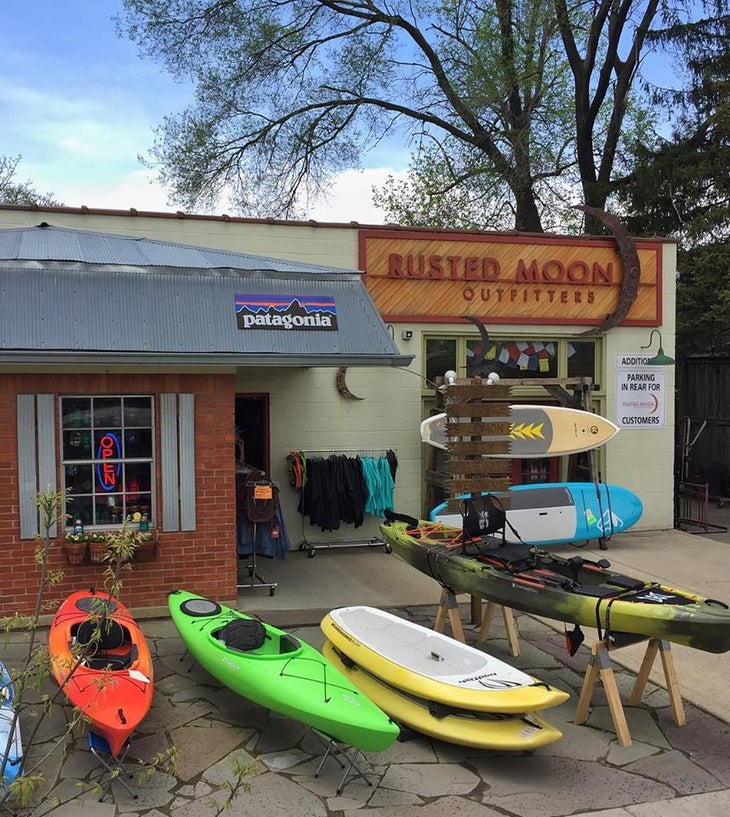 "Man, You Go There?"
Goals: bring people together over the outdoors at Rusted Moon, and then again, in the outdoors over Rusted Moon.
"I have this dream someone is going to be out hiking in the Midwest and run into someone else and say, 'Hey, didn't I run into you at Rusted Moon?' Or look down at skis and see the sticker for Rusted Moon and say, 'Holy crap, You're from Indianapolis? Man, you go there?' That's my dream," Lewis said.
Rusted Moon is perpetually checking and double-checking all the little boxes that build big dreams. And if they can't check a box for you right away, they'll find a way.
"We do what we need to, when we need to, for anyone we need to do it for," Lewis said. "We don't have a corporate flow chart that says this, then this. It's like stop. What do they need, can we accommodate, how can we make it happen? Can we? Oh we can! Wow, we can pick up the phone, and we can work it out."