Outside Business Journal
Retailer Spotlight: The Gear Fix in Bend, Oregon
On a mission to keep gear out of the landfill, The Gear Fix is also making outdoor pursuits more accessible and affordable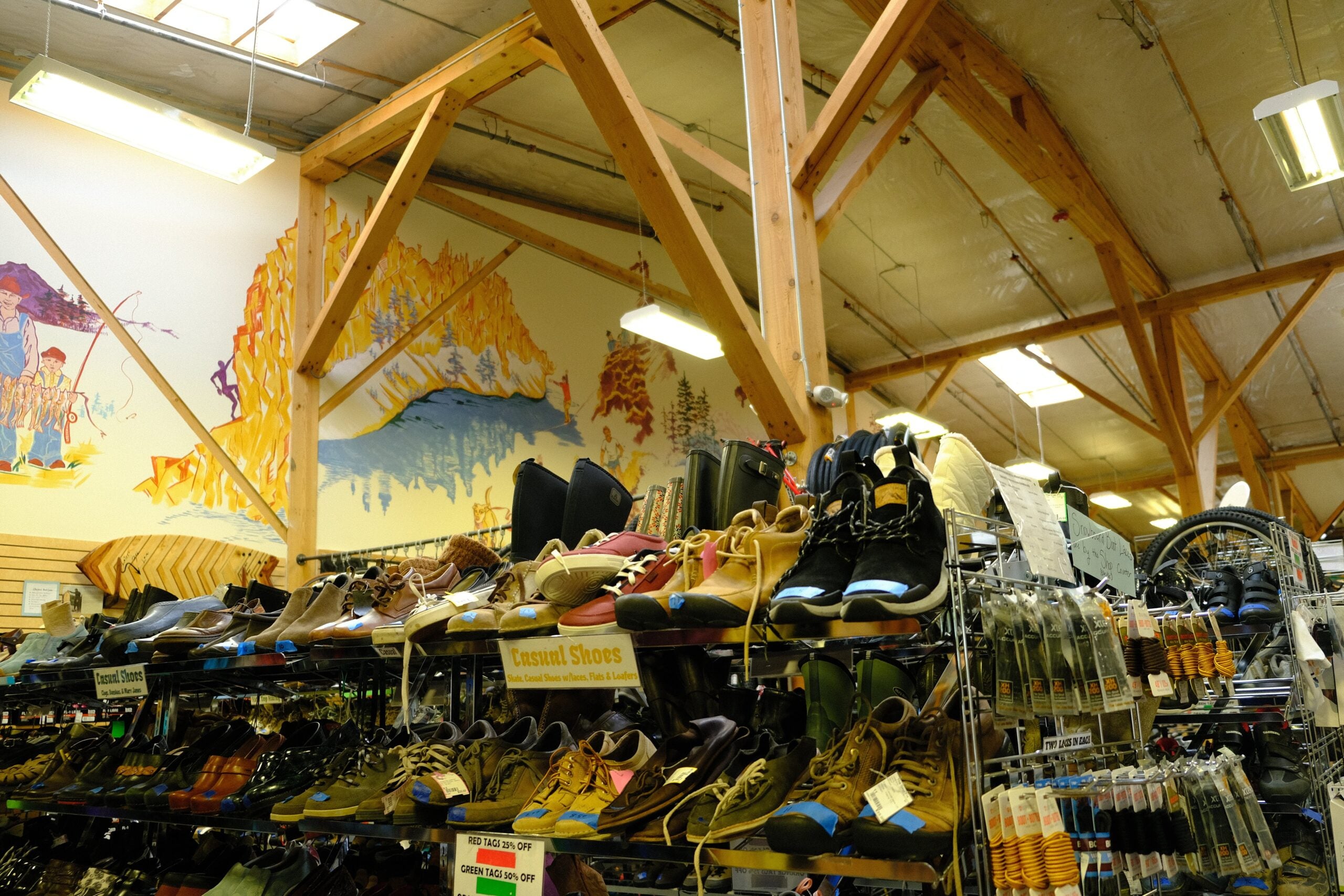 Heading out the door? Read this article on the new Outside+ app available now on iOS devices for members! Download the app.
It's a regular Sunday morning in Bend, Oregon's old Box Factory building: pairs eat sweet and savory treats at Foxtail Bakeshop & Kitchen, men sit still as hairdressers trim around their ears at West Side Barber Shop, and groups of people sift through consignment backpacks, kayak paddles, and hiking boots at The Gear Fix.
But the gear shop's staff of about 26 is especially excited. They're closing down early to head out on their annual staff trip, this time to Hells Canyon National Recreation Area. They deserve it after a wildly busy summer.
The Gear Fix was founded in 2006 as Repeat Performance Sports and bought two years later by current owner Josh Sims. He led the name change and made room for a ski/bike repair service area, sewing machines, and cobbling equipment. Repairs, tune-ups, and consignment have become the bedrock of the business.
"Our biggest objective is keeping stuff out of the landfill and getting it back out on the trail," said Katie Marvasti, assistant sales manager. "That makes it less intimidating for people who are just starting to get into a new sport, too."
Repair and Resell
In December 2012, The Gear Fix bought resole and repair equipment from Portland's Mountain Soles when the store decided to stop the rock shoe and boot resoling part of their business. But cobbling isn't a skill learned overnight, and it took a lot of practice and advice to train Gear Fix staff. In 2014, they resoled their 1,000th pair of climbing shoes.
"We'll resole climbing shoes from the '80s sometimes," Marvasti said. "A lot of climbers have their favorite shoes and they don't want to let them go. It's a little stinky back there, but we're cool with it."
A big bin of donated shoes in the store helps veteran cobblers apprentice newbies and gives customers a place to put their old kicks. Because there are only a handful of cobbler shops around the country, The Gear Fix receives shoes from everywhere. The sewing department also sees items from hundreds of miles away.
"When we're hiring new cobblers, when we have time, or when somebody wants to learn, we resole them and put them on a donation account, sell them, and that money goes to a nonprofit," Marvasti said.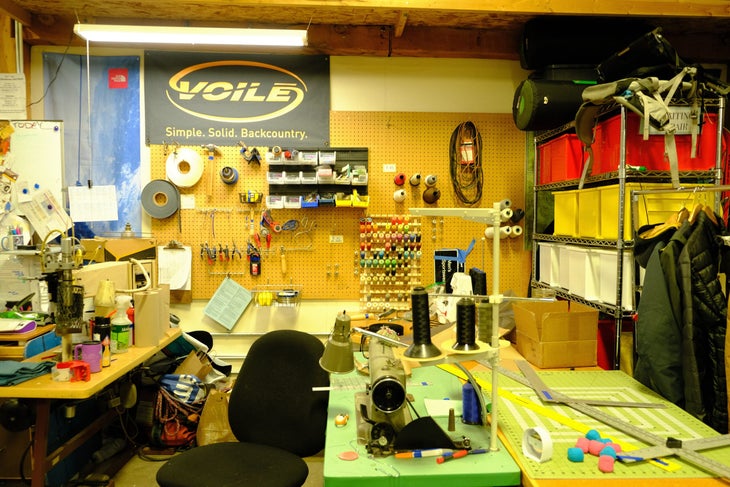 Giving Back Through Donation Accounts
On some items' price tags, a little number in the lefthand corner is connected to a specific donation account for a nonprofit—like the Mt. Bachelor Sports Education Foundation or the Bend Endurance Academy. A portion of sales from those items are set aside for the various organizations.
"For us, it's a no brainer," said Matt Deacon, general manager of The Gear Fix. "It's a model that we hope to do with some other nonprofits."
One of the shop's biggest accounts is Cairn, a Bend-based monthly subscription box for outdoor gear. Through its Gear Up, Give Back program, launched in 2018, Cairn subscribers can request a bag and retire products to The Gear Fix. The shop then fixes it and sells it, and matches net proceeds along with Cairn to donate to The Conservation Alliance, also based in Bend. The nonprofit has received nearly $1 million to date, Marvasti said.
"We're excited with the volume of gear they're getting, the quality of gear and ability to sell that gear," said Rob Little, co-founder of Cairn. "It's a really great community partnership."
More recently, Cairn added exclusive incentives. Right now, anyone who sends a sleeping bag or technical camping blanket to The Gear Fix through the program receives 40 percent off a new Therm-a-Rest sleeping bag, quilt, or blanket. It's a boon for both.
"Gear is really worth a lot and it can go to a good cause instead of ending up in somebody's basement," Marvasti said.