Outside Business Journal
Retailer Spotlight: Trail Creek Outfitters in Glen Mills, Pennsylvania
Trail Creek Outfitters boasts about its brands, rewards customers with sweet perks, and raises thousands of dollars in donations for the community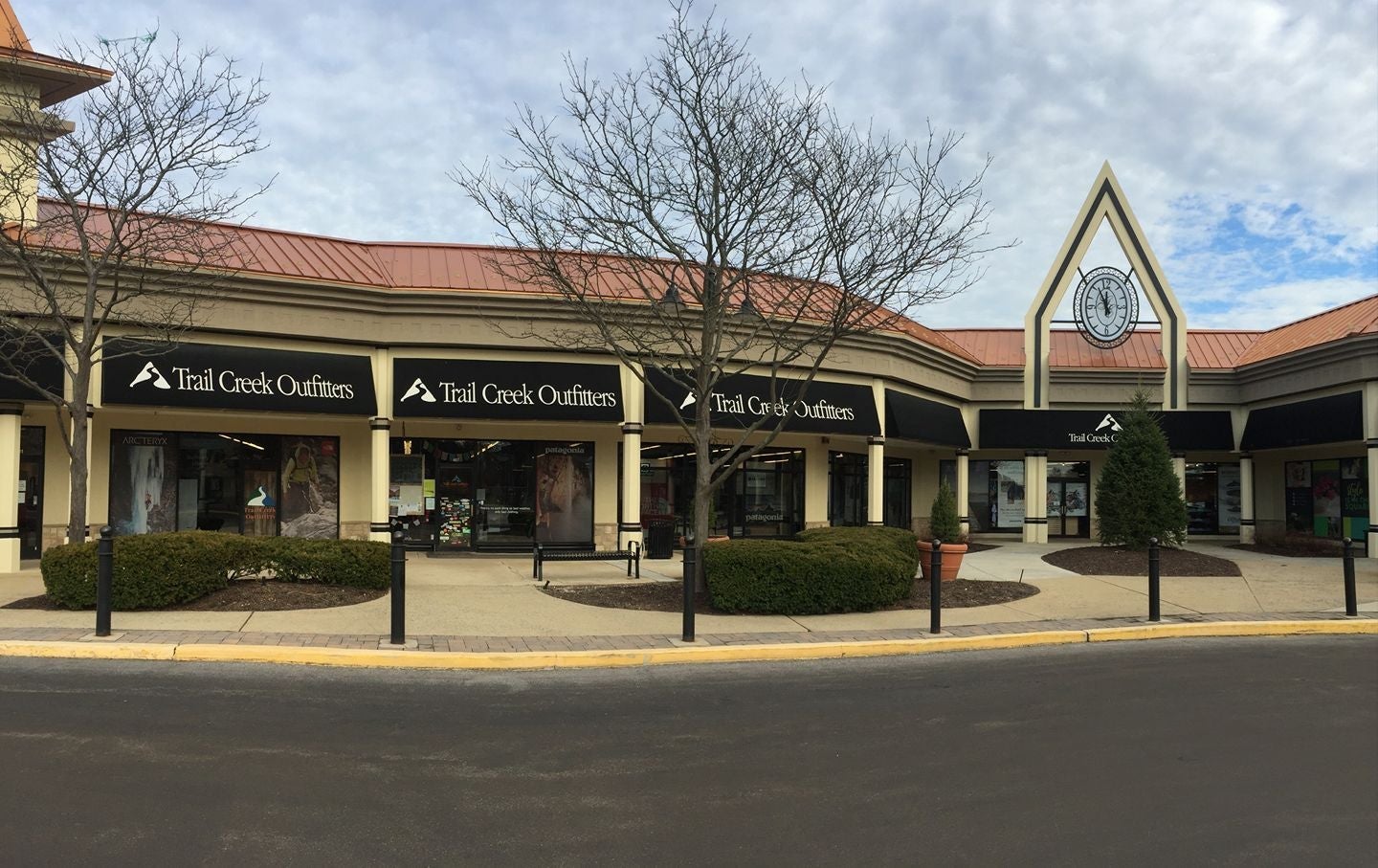 Heading out the door? Read this article on the new Outside+ app available now on iOS devices for members! Download the app.
Ed Camelli and Brian Havertine set out to open "the next L.L. Bean" back in 1983 in Delaware. The store was originally named Country Classics, selling hunting and fishing gear, and becoming a destination for those who wanted to buy anything duck related. Seriously, anything. From ties to barware to shirts, if they could put a duck on it, they would.
The pair worked hard and was passionate, but at the time, lacked direction. They had business degrees, but no retail experience and a shoe string budget. At a hunting industry trade show, the two young men overheard someone saying how they couldn't even tell what kind of store Country Classics was. From then on, they gained focus, took off into the outdoor apparel world, and moved their store to nearby Glen Mills, Pennsylvania. The store was renamed Trail Creek Outfitters.
They made a conscious decision, at the time, not to sell hard goods. "We just wanted to focus on outdoor clothing," Camelli said. "People need clothing more than backpacks and tents, so let's be the best place for that." But five years ago, they have introduced those categories.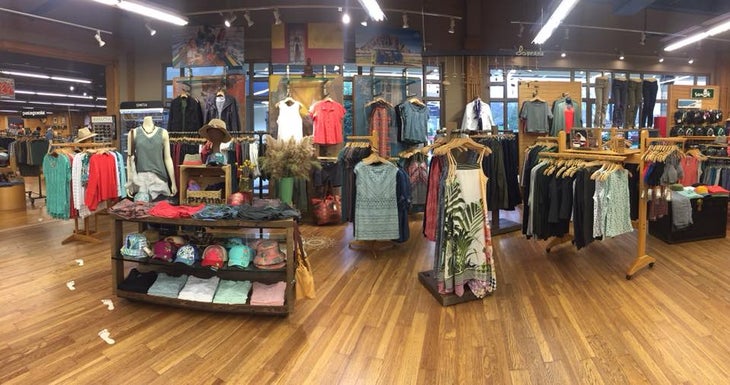 Giving Brands and Employees a Place to Shine
On the store's website is an entire page dedicated to sharing their brands' messages and feel-good stories. For example, it shares how Mountain Hardwear is committed to exploring innovative ways of running a sustainable business, along with sharing positive reviews from employees.
The inspiration for this is to give customers a sense of discovery by telling a story. "There's nothing in this store that you can't buy from your couch on your cell phone, so we need to be different," Camelli said. "Part of that is curating our selection in ways that delight people when they come in."
Other nods go to brands that are both seasoned vets and newbies—Patagonia, The North Face, prAna, Osprey, United By Blue, along with IO, Altra, and Purnell.
But it's not just the brands that get the spotlight. "You can have the best products. You can have all the events. If you don't have great people behind the scenes and in front of customers, nothing else matters," Camelli said.
Camelli said they invest in their employees with a daily 15-minute meeting to go over all the happenings. At the end, an employee picks a product or brand to share with the team. He says this is how they strengthen product knowledge and selling techniques.
The 25 employees enjoy a family atmosphere, employee discounts, profit sharing, and most importantly, a place to flourish and expand. "We try to involve people in the business and let them find their niche," Camelli said. For example, they have an employee who does merchandising but is also a talented graphic designer. She now designs T-shirts and stickers for the store.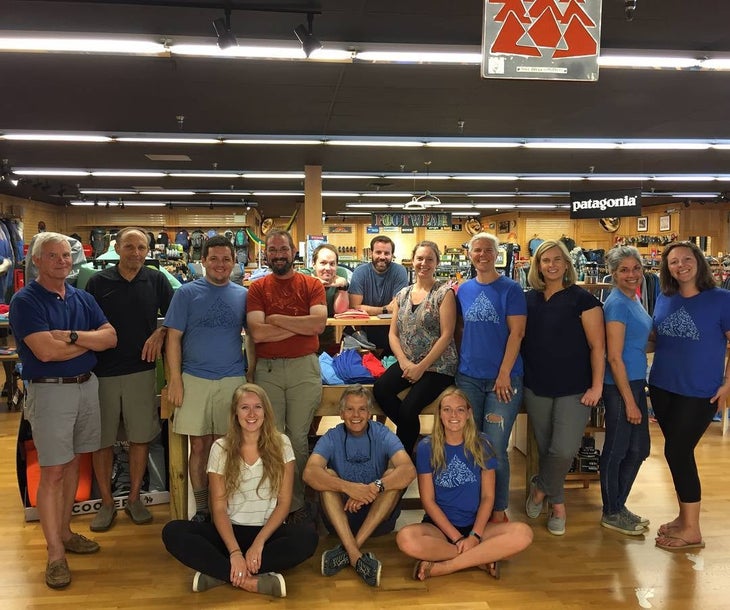 Rewarding Customers
Whenever a customer goes on a neat adventure—such as a team summiting Kilimanjaro or a nine-year-old taking one million steps for a good cause—Trail Creek Outfitters adds it to the blog. They especially love to share photos of customers wearing the store's apparel.
To treat loyal customers, Trail Creek Outfitters offers a rewards program. Shoppers earn one point for every dollar spent and they receive $10 off their next purchase once they reach 250 points. Plus, they earn 50 points just for signing up.
"We have some wonderfully loyal customers," Camelli said. "We know we have a lot of competition out there, and we want to give them a reason to come back."
Camelli said the program was started about a year and a half ago, and at least 30 to 50 percent of his customers are signed up. At every transaction, employees ask if they want to sign up. It doesn't cost anything, customers don't need to carry any cards, and all they need to do to receive points is to say their last name upon checking out.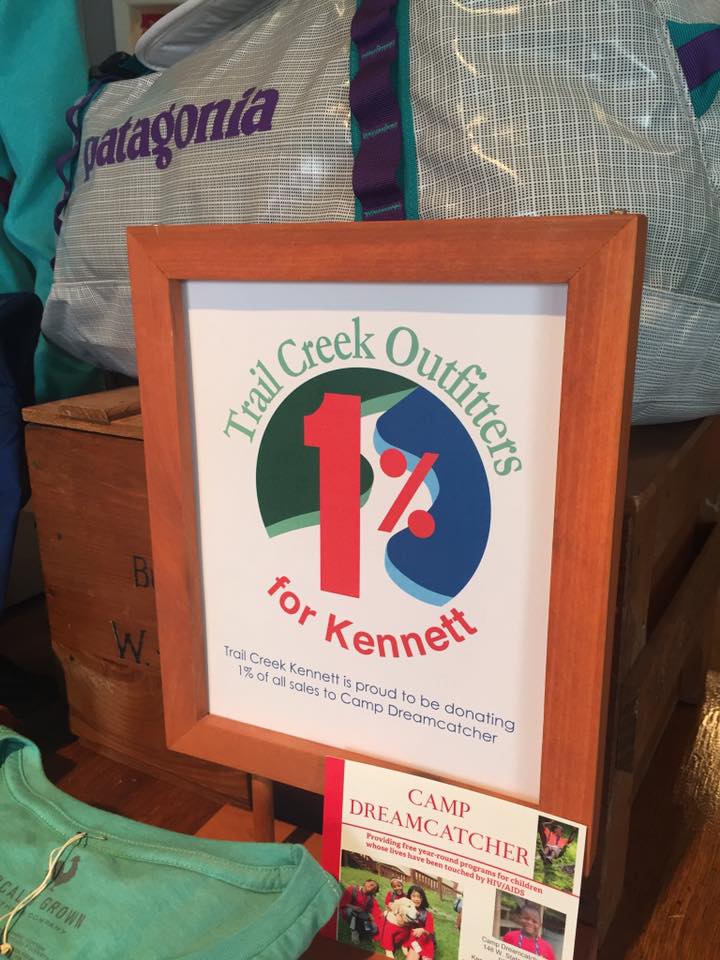 Taking Giving Back to the Next Level
With grant money from Patagonia, The North Face, and prAna, among other brands, the store has collected more than $12,000 for this month's Brands that Give Back money pool. When a customer buys a qualifying item from the brands, they receive a token. That token turns into their "ticket" to vote for one of three nonprofits. At the end of the month, whoever gets the most votes get the largest portion of the money, the second gets the second largest amount, and third the least, but still something.
The store's second location in Kennett Square, Pennsylvania, holds a 1 percent for Kennett fundraiser year-round, in which the store donates one percent of every purchase to local causes, such as the food pantry.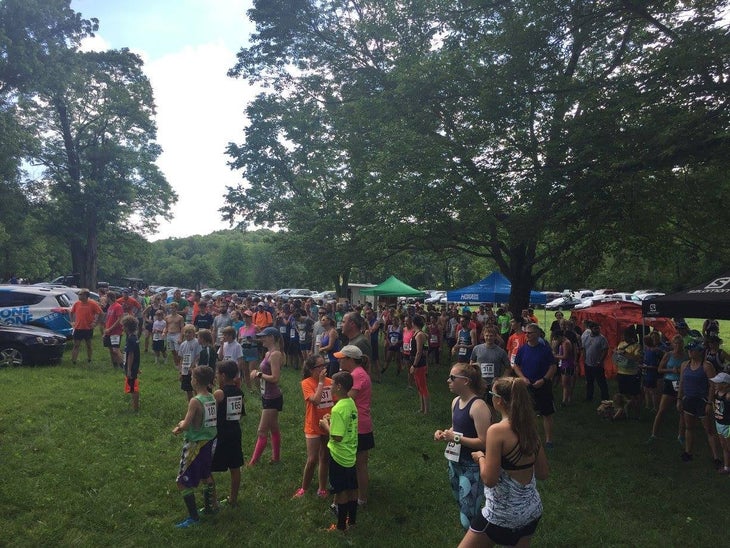 Additionally, the five-run Trail Run Series has raised $37,000 this year for local causes including nature education, open space projects, college scholarships, and more, with the help of sponsorships to defray costs, so entries mostly go directly to the charity.
There's no doubt that Trail Creek will continue to make an impact on the community—by supplying high-quality outdoor apparel and more importantly, bringing people together to fuel outdoor causes.