Outside Business Journal
Retailer Spotlight: Crazy Mountain Outdoor Company in Bozeman, Montana
The brand new Bozeman outdoor retailer, Crazy Mountain Outdoor Company, was founded by an Alabama kid with deep roots in the outdoor industry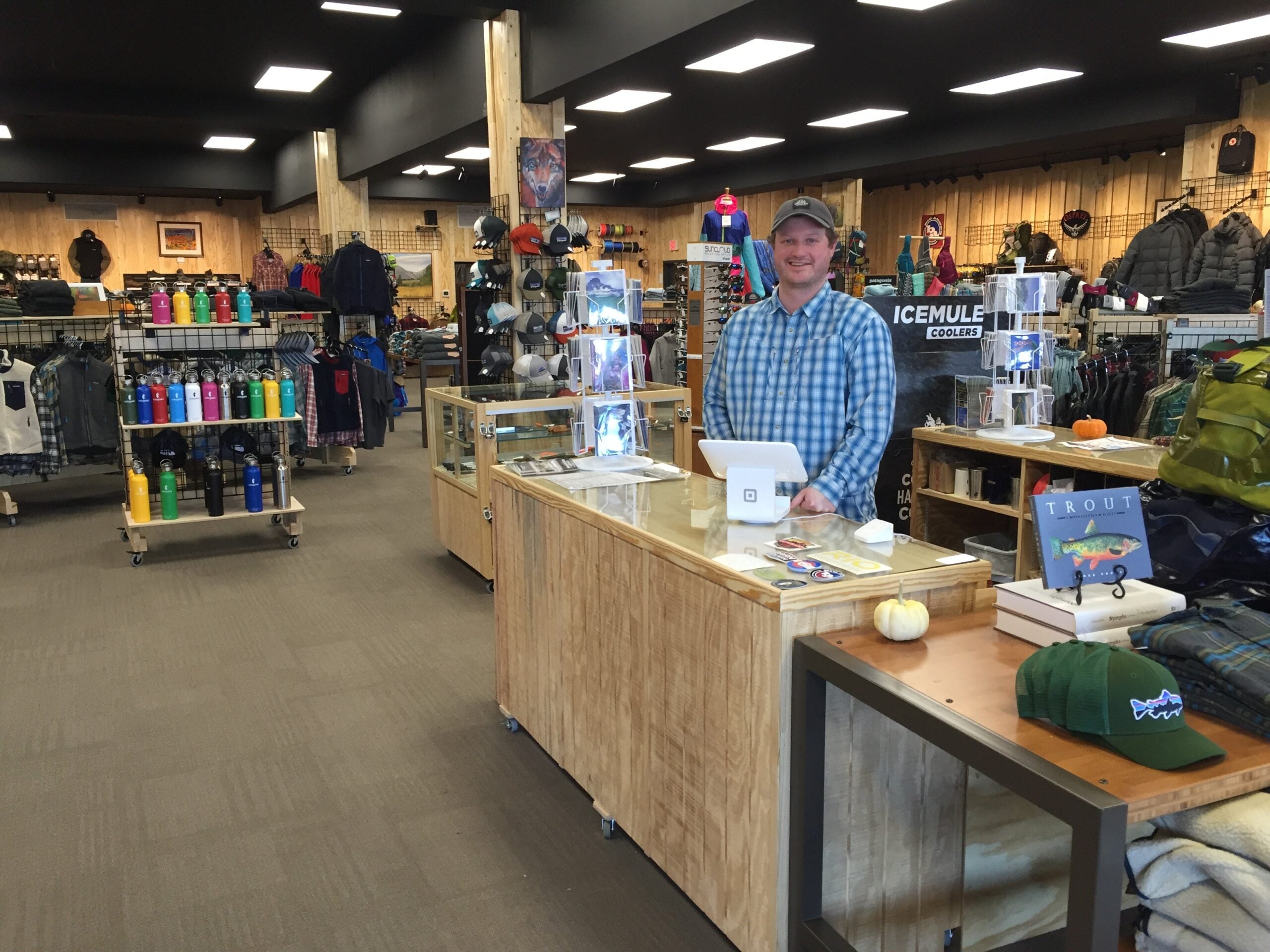 Heading out the door? Read this article on the new Outside+ app available now on iOS devices for members! Download the app.
Once Sam Valone turned 13, he could expect to be woken up at least one morning every summer to tag shipments of Patagonia merchandise for the North Carolina Great Outdoor Provision Co., founded by his father and two others in 1972.
"I would spend the whole day down in the warehouse working," Sam said. "I always liked playing with the gear and learning about it…You could say working in the warehouse and then on the sales floor during college planted the seed and helped develop my passion for the industry."
Now at age 27, Sam is tagging outdoor soft goods and fly-fishing gear at his own new shop, Crazy Mountain Outdoor Company, which opened in September (2017) on West Main Street in Bozeman, close to Yellowstone National Park and world-class fishing holes.
"I didn't open the store just to have it be a lifestyle," Sam said. "I truly want to help push the outdoor industry forward and the things that we sell in our shop, we're really comfortable saying, this is the best stuff out there. If it doesn't work, we'll buy it back from you."
Building His Own Legacy
The first time Valone went to the Outdoor Retailer show, he was a middle-schooler. His dad, Tom Valone, let him tag along before they took off on a family vacation to Bozeman and Billings, Montana.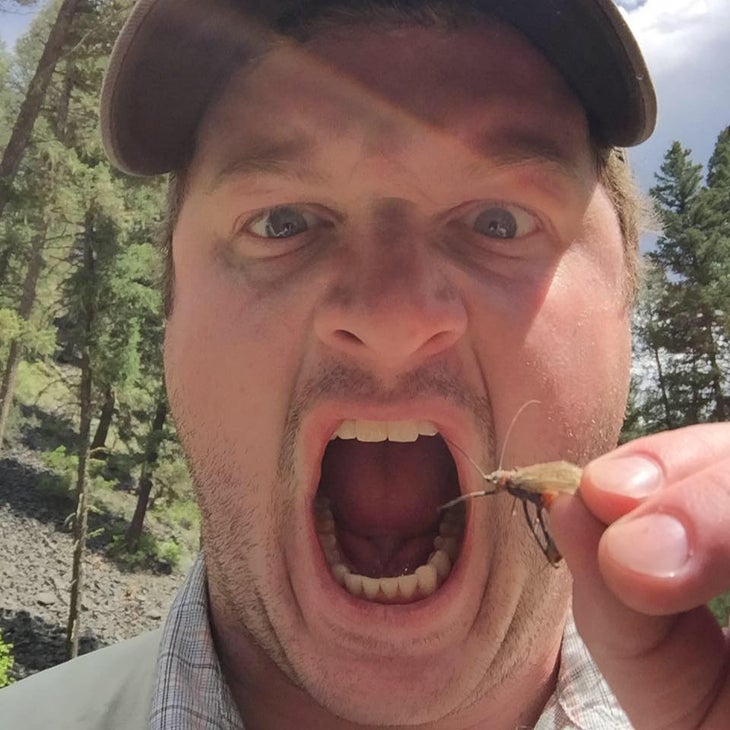 It wasn't until that trip to OR that he understood the vastness of the outdoor industry outside of his father's store. "I remember walking the halls and just being blown away." he said. "I thought, 'Wow, this is a really big industry with folks from all different backgrounds and walks of life, who all have that same common goal: to help get people outdoors.'"
Between his teenage years and now, Sam dreamt of branching off with his own retail store and living in a different part of the country. He moved to Montana five years ago for the fly fishing after graduating from the University of Alabama.
"I've been asked by lots of people as to why I didn't just go to work with GOPC and my answer has always been, Great Outdoor is my parent's legacy, something they built over years and years," Sam said. "I have always wanted to build a business from the ground up. I am following in their footsteps, but carving my own path as well."
Even though he chose to blaze his own trail with a new shop in Montana, Sam still calls his dad regularly for advice on everything from inventory control to managing his seven employees. He also has learned the significance of giving back to the community.
Most recently, the shop accepted outwear during a winter coat drive for the local Salvation Army and Goodwill. Valone said he donated to the Gallatin Valley Land Trust, volunteered his time to clear noxious weeds from parks around town, and is partnering with the Greater Yellowstone Coalition to fight proposed mines outside of the 3,500-square-mile national park. "It's threatening a resource that once it's gone it's gone," he said. "It's really important to us to help protect the wild places that we play in."
Easing Into the Community
If you live in Bozeman, you've likely been touched by Sam's old-school marketing blitz, which focuses on newspaper ads and radio spots. "It was kind of weird the first time I heard my voice on the radio," Valone told us in his easy-going southern drawl.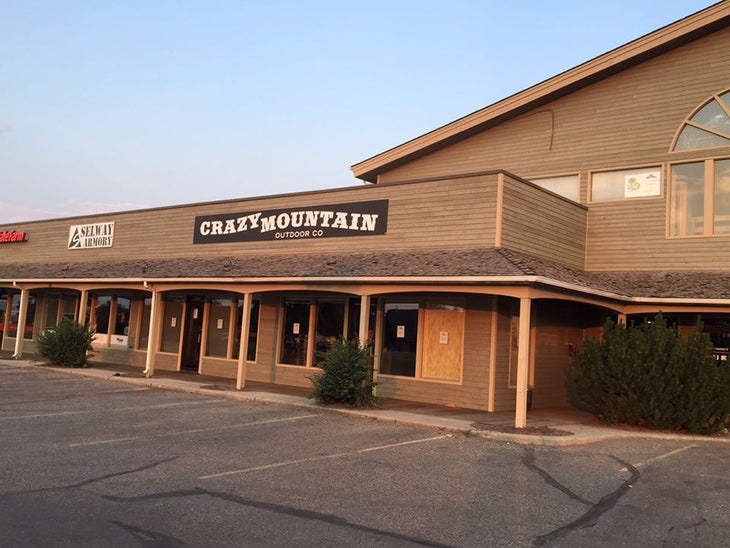 The shop also has an Instagram account and Facebook page, but Sam says he's had good luck with the old-school advertising methods because they've proven to resonate with prospective customers. He says it seems to have reached a broad audience of all ages and from far away, such as someone who traveled three hours round trip to visit after hearing Sam's ad on the radio.
"We've shown customers that we're here as a resource, and they're learning quickly when they shop with us, their needs and wants will be taken care of," Sam said. "We don't simply want to make the sale. We want to sell the customer the correct piece of gear that will keep them comfortable and safe on their next adventure."
The 4,300-square-foot space is a few miles from downtown in an area that Valone expects will develop as Bozeman grows. He said a perk of being away from the hubbub is having parking—27 spaces, to be exact—and being a last-minute stop for travelers on their way to Yellowstone, the Madison River, and other national landmarks.
Selling Fun
Inventory is based on Sam's passions: backpacking, hiking, and fly fishing. He is particularly passionate about fly-fishing. The store is anchored by modern bamboo rods handmade by real craftsmen. "It's not something to buy and put under glass," Sam said. "It's something to buy and fish really hard with, just as you would with any other rod."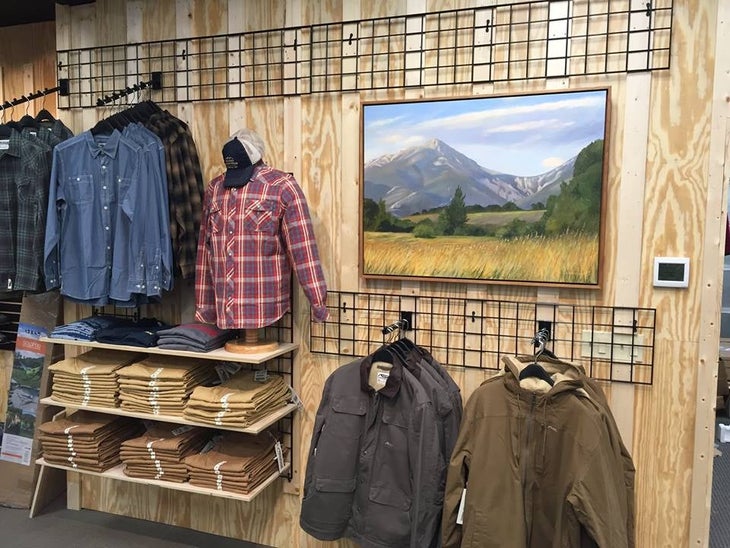 Sam said he wants people to feel as if they're on a mini-vacation to a wilderness oasis. And he wants people to walk into his store and be treated like an old friend—an aspect of retail he says online will never be able to replace. He doesn't plan to sell online.
Wilderness-inspired art by local artists decorates the shop's walls. Racks show off Big Agnes tents, neon Cotopaxi backpacks, and Scarpa hiking boots. "Everything we've got in the store, I'm pretty passionate about," Valone said. "We're selling fun. We want you to have a good time and make you excited for your next trip."