Outside Business Journal
End of an Era: The Outdoor Retail Scene Loses an Iconic Shop
Black Creek Outfitters in Jacksonville, Florida, is a retail unicorn—a legacy shop with deep community roots that remained under family ownership for nearly four decades. A year shy of its 40th anniversary, the owners have decided to wind it down.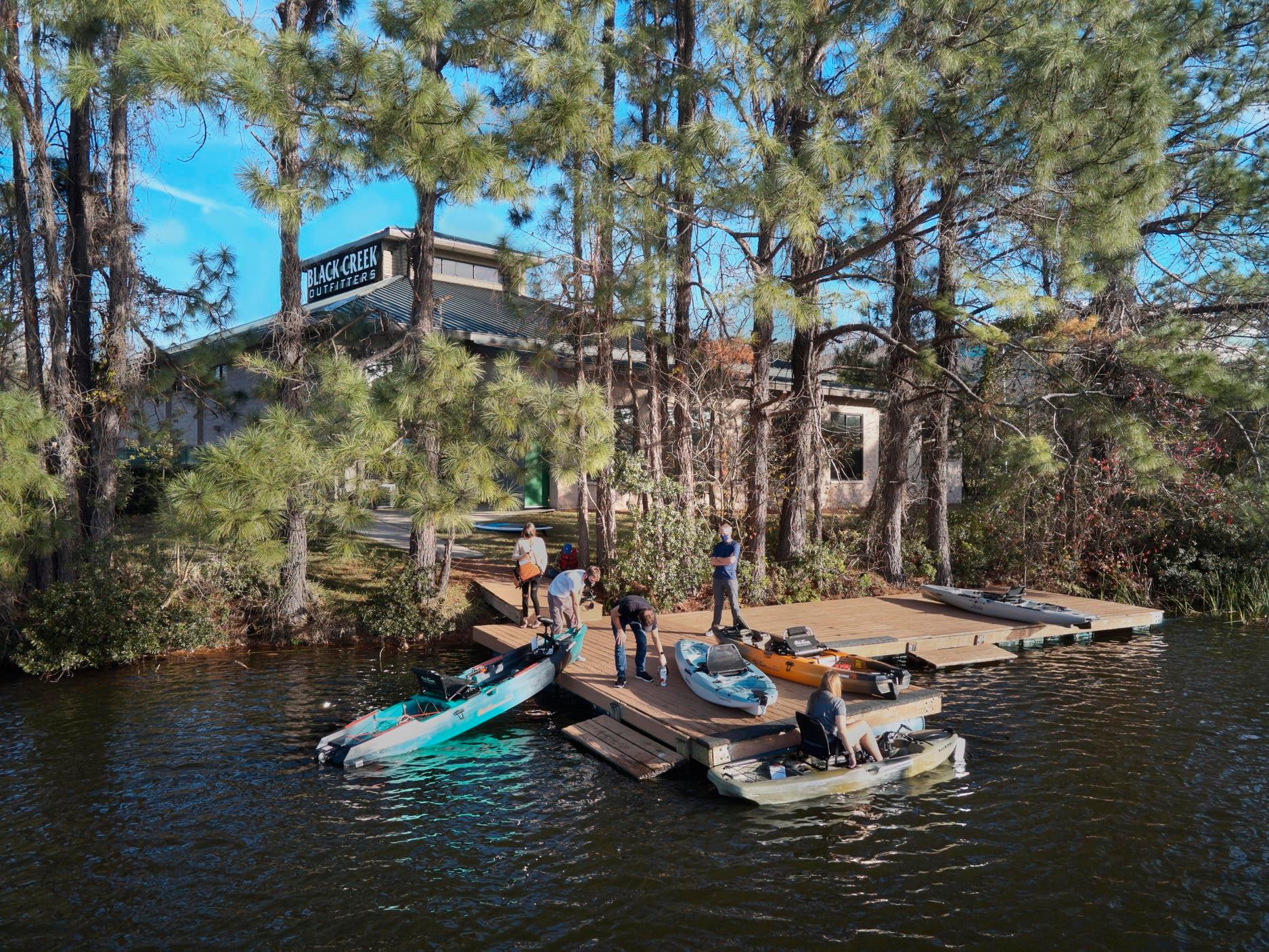 Heading out the door? Read this article on the new Outside+ app available now on iOS devices for members! Download the app.
The retail landscape in the outdoor industry is about to feel a shift. Some will see it as another nail in the proverbial coffin of specialty stores. Some will simply see it as a sad day for gear shops. After 39 years in business, Black Creek Outfitters (BCO) is shutting down.
The Jacksonville, Florida-based business, founded in 1983 by Helen and Joe Butler, Jr., is one of the last of a rare retail breed in the U.S.—a single location that has been family owned and operated since its inception. Offering mainly paddlesports gear, it's perched on the edge of a local lake, where customers can demo products before they buy. The main sales floor spans 14,000 bright and airy square feet.
It's the kind of shop that makes other retailers swoon with envy. And by all accounts, it's solidly in the black and posting strong sales numbers, even amid the pandemic's supply-chain woes. Given all that it's doing right, the first question that most are likely to have is why the closure?
"I've always said I'm a businessperson more than I'm a retailer," said Joe Butler, the shop's current owner and son of its founders. The end of BCO, Butler says, boils down to the right business decision at the right time.
It's not an unfamiliar move for the Butler family. "With my parents, it was always about being able to throw everything up against the wall," said Butler. The store began as a sailboat shop in the early '80s, pivoted to focus on outdoor gear in the mid-90s, and has since added (and periodically dropped) category after category with the "emotion taken out of it," as Butler said, based on what makes sense for the business and the family.
Behind the scenes at BCO, that same calculus has led the Butlers to a bittersweet—though, they say, appropriate—conclusion: the time to say goodbye has come.
Unpacking the News
The decision to wind down BCO wasn't made suddenly, Butler told OBJ this week. The chain of events that led to the news began a year ago, in February 2021. Butler's parents, who are both in their 70s and still own the building in which BCO is housed, were approached with an offer to buy the space.
"It was an insanely high offer," Butler said, noting that his parents, at that time, were in the middle of transitioning to retirement. The attractiveness of the bid got them in the mood to sell, and even though that first deal fell apart, when their broker came back with another offer a couple months later, the family jumped on it. "Even that second offer was above the building's appraised value by a significant amount," Butler said.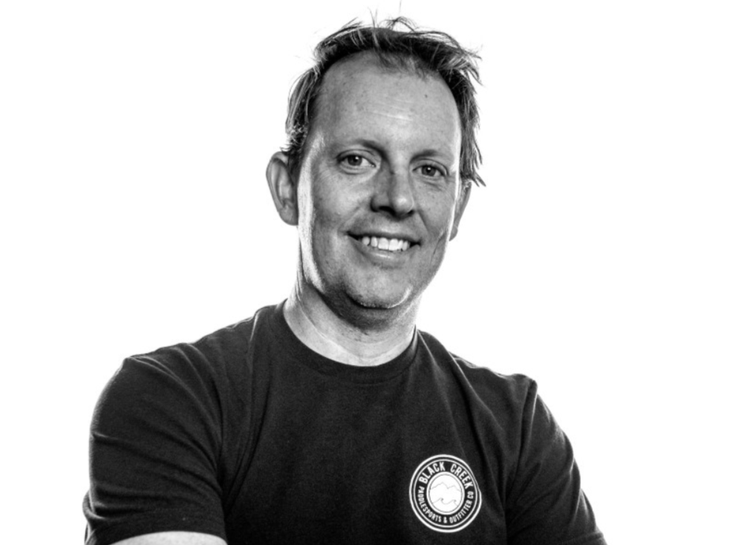 At that point, with a deal closed, Butler wanted to find a new location to keep BCO going. "We started looking around for [properties]," he said. "With inflationary pressures and real estate struggling, I thought I could get a good deal. The reality is, though, when you're a 40,000-square-foot, purpose-built shop on a lake, what you'd have to settle for—going down to 4,000 or 5,000 square feet—would lead to the perception among customers that you're going out of business. It would have taken BCO from an A-level experience to a B-level experience."
That reality, combined with the vendor challenges squeezing just about every other specialty shop in the country right now, led Butler to an inevitable conclusion. "When we started to put all that together, it kind of melted our secret sauce here at BCO," he said. "If I followed my heart, we'd have another store somewhere, because I love what I do, but I've always been a businessman first. We had to ask, from a business standpoint, what's the right thing to do?"
The Changing Specialty Retail Landscape
In some ways, the end of Black Creek is emblematic of the lopsided nature of specialty retail more broadly across the country. The shop—not unlike many paddlesports retailers in the past two years—has posted strong numbers lately. But Butler still feels like there's something missing.
"We had tremendous growth in 2020," Butler said. "We had growth close to 40 percent. In 2021, it was still about 9.7 percent. If we had gotten everything we wanted from every vendor, it probably would have been more."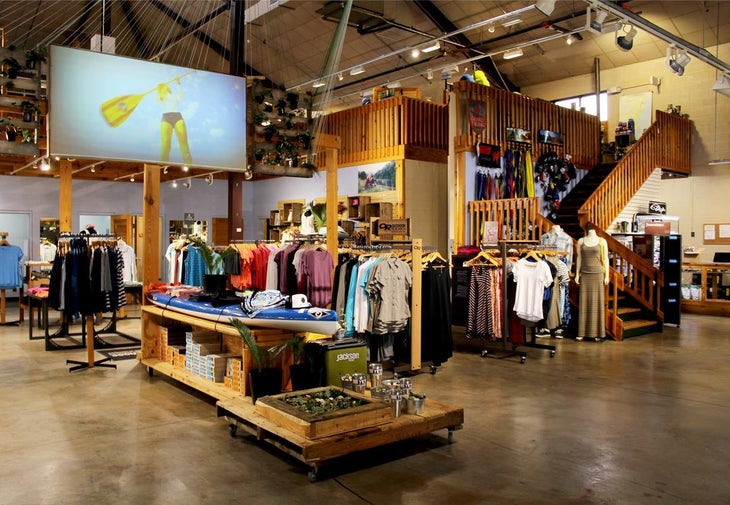 That last sentiment is exactly the point. Butler and his team at BCO couldn't get all the product they wanted into the store last year—not even close. That struggle flew in the face of everything BCO has tried to stand for over the past four decades. "When we got into this business, we always tried to be a leader in what I call the 'new hotness,'" Butler said, by which he means the latest and greatest cutting-edge gear. "My philosophy has always been that we have to have that new hotness in the store, because that's the expectation of the customer."
Those cutting-edge products have been harder and harder to get lately, but in Butler's estimation, the pandemic isn't 100 percent to blame. There's a larger cultural slowdown happening in outdoor innovation, he said, that makes retail ownership less exciting than it was 20 years ago.
"There was a tremendous amount of technical innovation that happened in the outdoor space from the early 90s to the mid-2000s," Butler said. "That's when Polartec and Gore went from being unknown to known. Footwear changed completely. There was a tremendous shift in how products were made. We were fortunate to be [doing business] in that period. The outdoor industry has been much more iterative since about 2005. There's been incremental change [in product innovation], but not what I would call big leaps."
Loyal Customers, Loyal Vendors
Industry-wide changes aside, it's clear from speaking with BCO vendors and customers that few others saw the shop as anything but cutting-edge and ahead of the pack in both its product mix and attention to new trends.
"I kept returning over and over to BCO because I trusted everyone at the store," said Chris Burns, a longtime customer from the Jacksonville area. "They didn't carry just any brands. They promoted brands whose products were excellent, and dealt with manufacturers who were environmentally conscious, good to their employees, and stood behind their merchandise. When you bought something from BCO, you felt good about your purchase."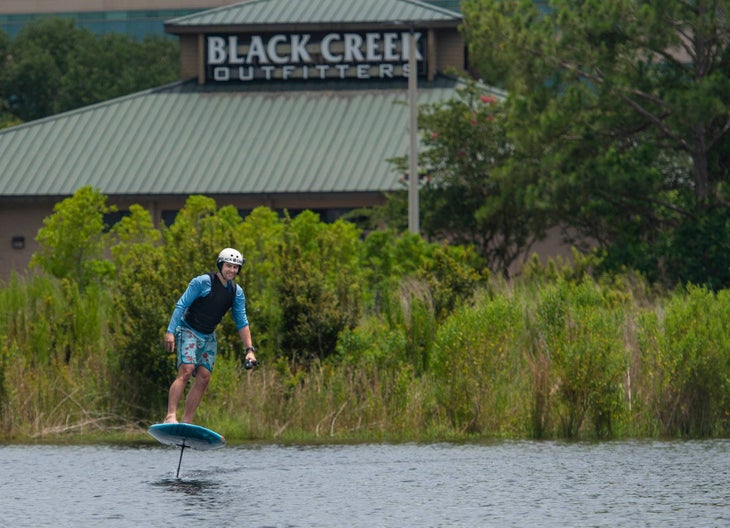 It's a sentiment echoed among the shop's vendors. "They listened to their customers really well," said Frank Stapleton, an independent sales rep who for years sold Hobie products to BCO. "They did a really good job keeping their ear to the ground and paying attention to trends. Other retailers in the area would actually drive to BCO to check out what they were doing."
Most of all, it seems, they treated people well. "Joe always came to a meeting with a casual demeanor that was a veneer for the roiling imagination and energy that was about to come forth," said Ben Tendel, director of sales at Yakima, whose products were perennial bestsellers at the shop. "His passion for authenticity and community involvement inspired his vendors to engage more effectively with money, personnel, and imagination. I left, every time, whether at a show or in their store, energized. Every time."
The final piece of the puzzle, indispensable to the shop's success, was the lake out the back door (featured consistently in the shop's promotional strategy, as in the Instagram interview below). Fifty feet from the shop, product demos took place daily. "BCO exemplifies what we consider a specialty retailer," said Chris Decerbo, director of sales at Tahe Outdoors. "The extensive product knowledge, the high-level service of the staff, and the on-site demo opportunity set BCO apart for the customer experience." The lake, in fact, is one of the pieces of the business Butler says he'll miss most. "I think we're leaving a little bit of a hole in the community," he said. "There are only three or four stores nationwide with a lake right out back where people can try paddleboards and kayaks. Jacksonville had that, and they probably won't for a while."
View this post on Instagram
What's Next?
When BCO winds down, Butler will also step aside from his position as chairman of Grassroots Outdoor Alliance, in which Black Creek has been a longtime member. In contemplating the next phase of his career, Butler says he got some choice advice from Rich Hill, Grassroots' executive director.
"Rich put it to me straight," Butler said. "He told me, 'You've been doing this for 30 years. You just need to take three or four months off so you can figure out what the next thing is.' So that's exactly what I'm going to do."
Whatever that is, Butler will bring a wealth of knowledge and experience along with him—more than most retailers in the country will ever be able to claim. He stresses the point, though: he's excited for the next thing. BCO's legacy will continue to shape the retail scene in Florida and beyond, even after it's gone. But in Butler's mind, there's more he has left to accomplish.
"It's very bittersweet," he said. "But it's definitely happier than sad."