Outside Business Journal
Montezuma Valley Market, a Beloved Trail Shop, Burned to the Ground. Hikers Are Rallying to Rebuild It.
More than 1,400 people have raised $68,000 so far to save Montezuma Valley Market, a popular PCT thru-hiker stop, after a devastating fire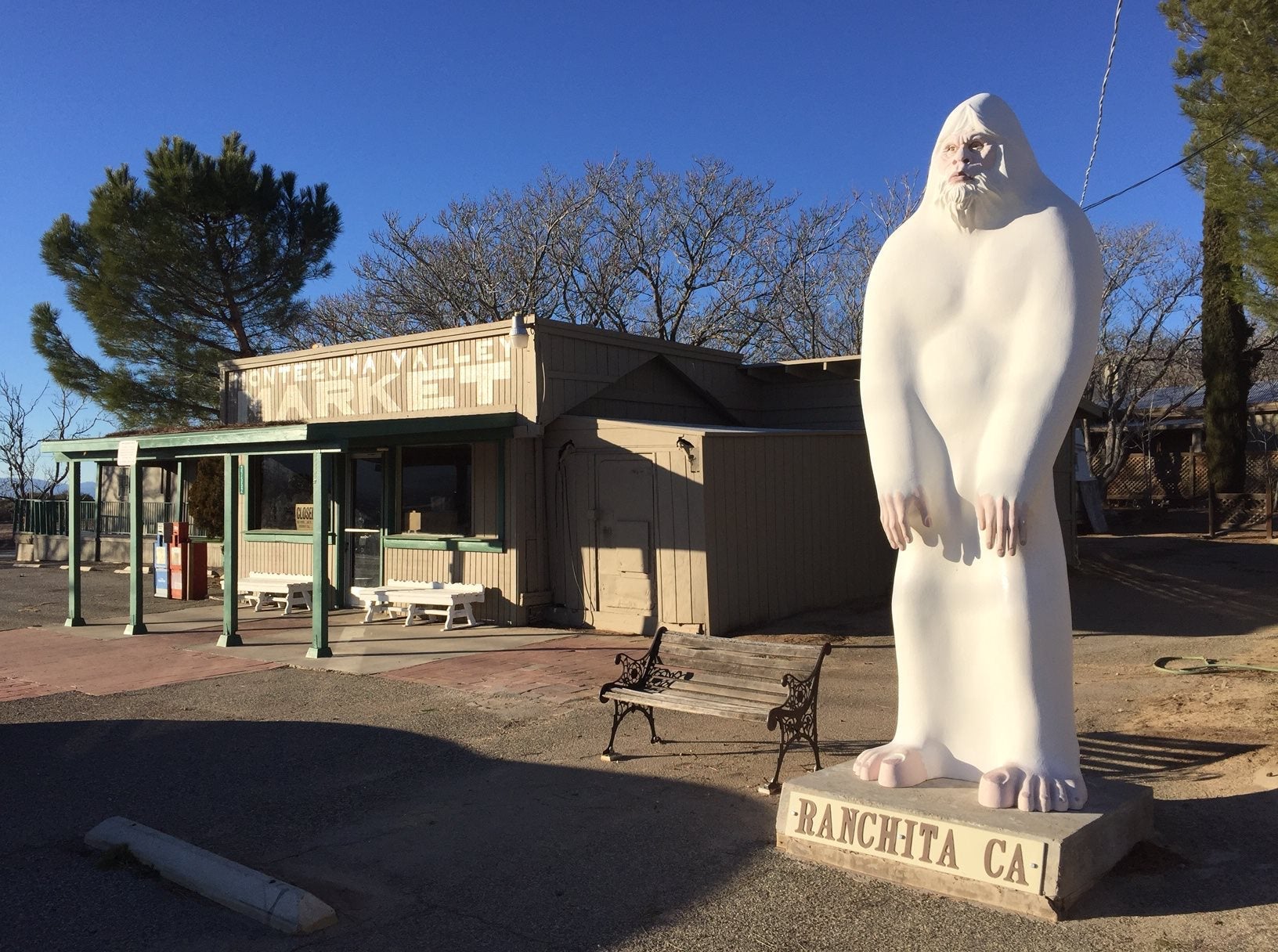 Heading out the door? Read this article on the new Outside+ app available now on iOS devices for members! Download the app.
Kemi Pavlocak woke up terrified when her cell phone rang early in the morning on April 18, 2021. One A.M. calls don't tend to bring good news, and this was no exception: it was a neighbor telling Kemi and her husband, Mike Pavlocak, that their store, Montezuma Valley Market, was on fire. 
The couple had been running that store, Montezuma Valley Market, in the high desert of Ranchita, California, since 2018, when they bought the business to save it from closing permanently. Under their management, the market became a hub for hikers on the Pacific Crest Trail, which passes just four miles from the store. Over the years, the Pavlocaks added a slew of thru-hiker perks—a shuttle, bunkhouse, tent sites, showers, and package-resupply service—and started stocking its footloose customers' favorite trail foods, such as Good To-Go meals, dehydrated milk, and craft beer. In a typical, non-pandemic season, thru-hikers tended to stream to the market at a rate of up to 30 per day.
"We also provide a great place to just sit down and relax," Kemi said. "Hiking for all those miles, it gets lonely."
Not only is catering to thru-hikers good for the hikers, said Kemi, "it's also beneficial to the community," which she described as an everybody-knows-everybody kind of place.
"When you have people from outside the area, outside the state, who can come down and socialize, talk to strangers—that has a lasting effect," she said.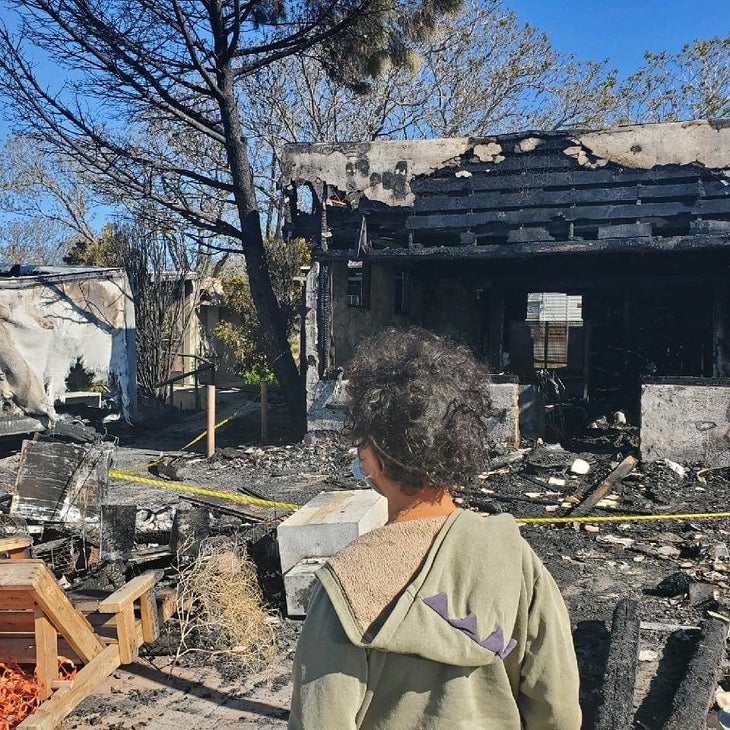 A Devastating Year Inspires Support
The fire, which is still under investigation, devastated the couple—but it wasn't even their worst news of the year. In March, a month before the fire, their 14-year-old daughter was diagnosed with lymphoma. She'd just started chemotherapy when the market burned down, and the Pavlocaks were too focused on her treatment to spare much effort on rebuilding the business. To make matters worse, their insurance policy covered only about half of the value of the shop's inventory.
After hearing about the tragedy, Chesney Hoagland-Fuchs, an RN case manager in nearby Borrego Springs, stepped in and started a GoFundMe campaign on the Pavlocaks' behalf.
"It's a really beloved business," Hoagland-Fuchs said. "It's a cultural attraction, a really welcome gathering place. And without that market, Ranchita would most definitely be a food desert."
Hoagland-Fuchs kicked off the fundraising campaign on April 20, first spreading the word among local groups. But word quickly reached beyond the tiny desert communities around Ranchita, thanks to hikers, cyclists, and desert explorers who'd already visited the market or who hoped to do so on future PCT thru-hikes.
"PCT hikers want to give back," wrote one $50 donor on the GoFundMe campaign page.
"Always so happy to stop at the Montezuma Valley Market after struggling up the grade on my bicycle," wrote another, who gave $200.
Many donors, expressing support through the campaign, noted their desire to assist a Black-owned business. The campaign also saw a big influx of contributions after backpacking drag queen and climate activist Pattie Gonia promoted it on April 30.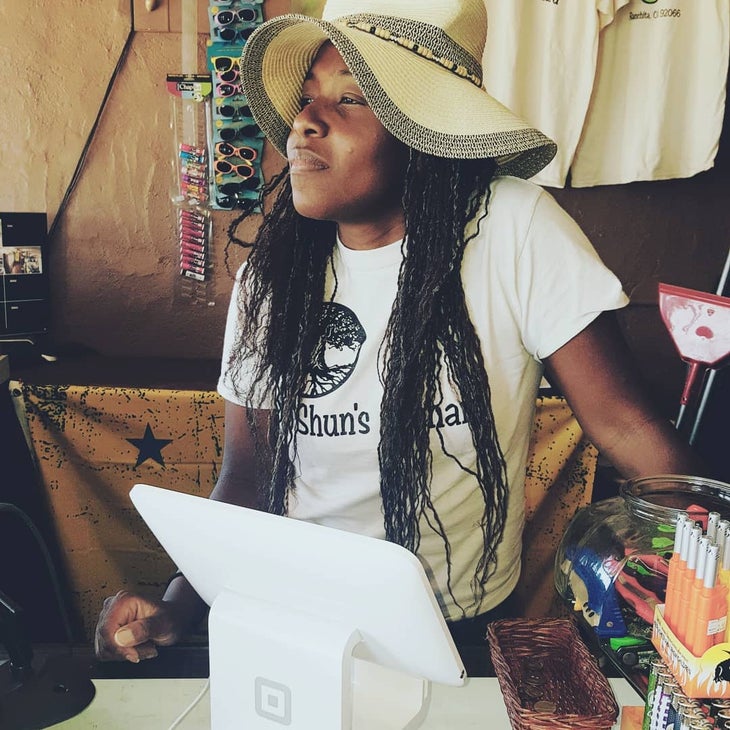 "What really touched us was that these people never met us," Kemi said of many of the donors contributing to keeping her store alive. "Some people couldn't give much, but said, 'We hope this helps.' That gave us a little hope that maybe we could do this."
At press time, the GoFundMe campaign had raised $68,600 toward its $200,000 goal. 
Trending on Outside Online