Outside Business Journal
30,000 People Flock to Overland Expo West to Geek Out on Vehicle-Based Outdoor Recreation
Overlanding has expanded to overlap more with the traditional outdoor market, which meant the huge Arizona event was a celebration of all modes of transportation and exploration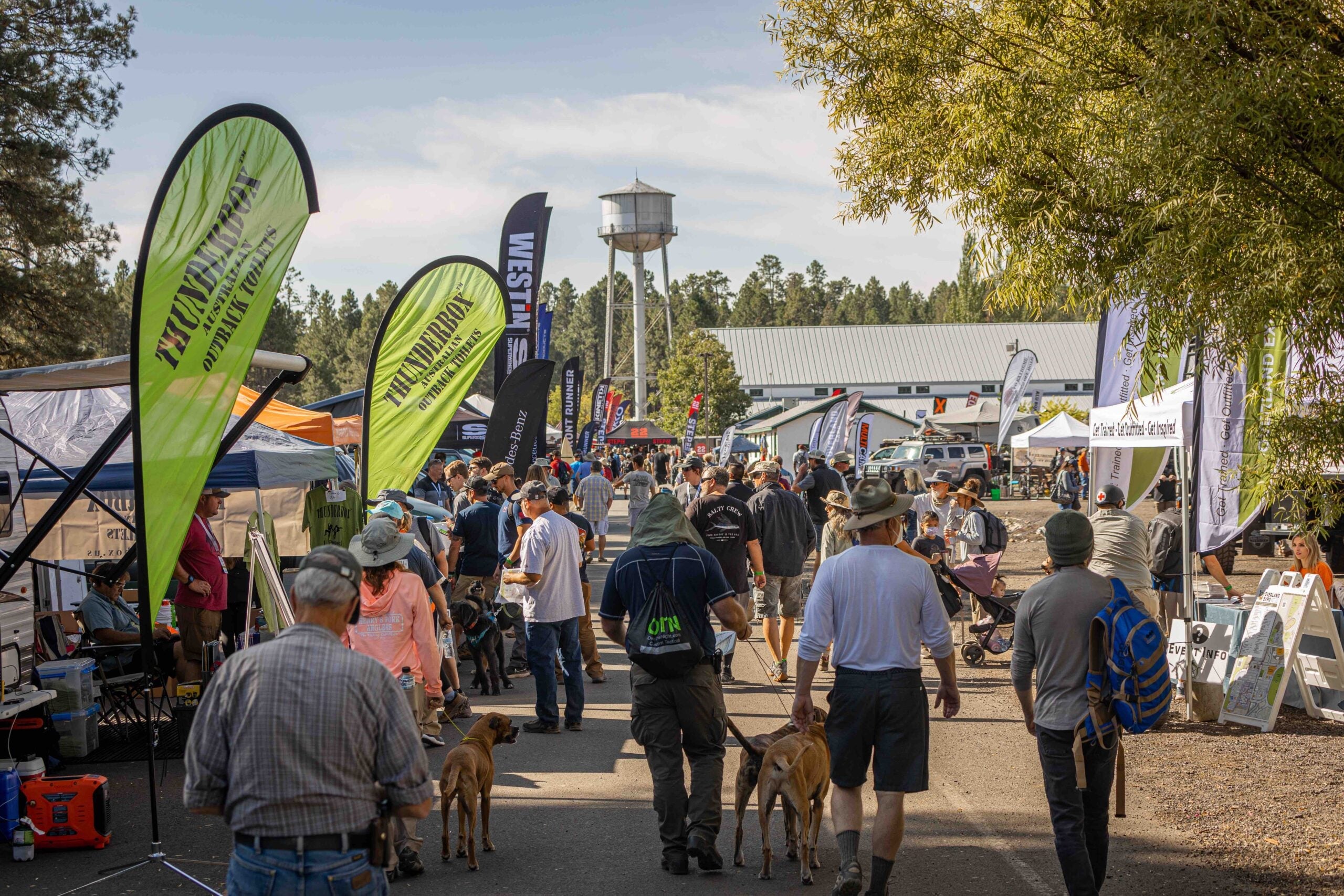 Heading out the door? Read this article on the new Outside+ app available now on iOS devices for members! Download the app.
It didn't matter if they pulled up in a Subaru hatchback, a Prius, a converted Sprinter van, or a $300,000 EarthRoamer, attendees of Overland Expo West were part of one community. Set in Flagstaff, the second of three consumer-facing events this year drew an estimated 30,000 people to geek out over four-wheeler rigs, tires, tow kits, coolers, and all the accessories in between that people pack into their vehicles to enhance their outdoor experiences. Overland Expo Mountain West took place in Loveland, Colorado at the end of August, and Overland Expo East is slated for October 8 to 10 in Arrington, Virginia. 
"Overlanders identify as so many different things," said Lindsay Hubley, who owns Overland Expo with her sister, Jessica Kirchner. "They're campers, they're offroaders, they're adventure travelers. There's so many different segments that pull people into the community."
The definition of overlanding has broadened over the years, but especially since the start of the pandemic as people sought new experiences in nature, Hubley said. While overlanding is self-sufficient vehicle travel, it also overlaps with consumers who drive Jeeps through the mud or ride motorcycles to campgrounds across the country. The market also intersects with anyone who drives a vehicle as part of their outdoor travel, such as vandwellers, rooftop tent and truck campers, RVers, bikepackers, and the weekend warriors who like to sleep under the stars as a family at their local state campground.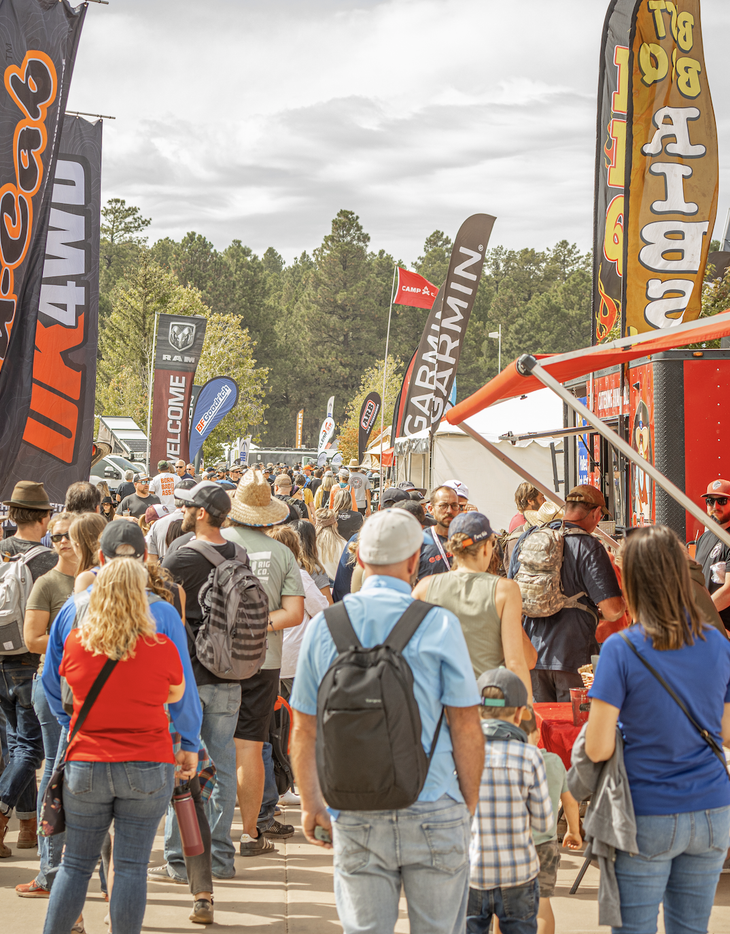 As expected, there was an area for the impressive showcase vehicles, savvy conversion businesses, and expedition tour companies. But out of 400 exhibitors, companies that most often overlap with the traditional outdoor industry were mixed throughout the show, including Sea to Summit, Snow Peak, Kokopelli, Luno, Gaia GPS, Camp Chef, and Dometic.
Sea to Summit traveled from Boulder, Colorado, for the weekend with sleeping pads and bags, compressible backpacks, tech towels, and more from its line in tow. Part of the brand's display included a BMW motorbike with the company's durable dry bags lashed to the back.
"There is a lot more cross pollination throughout it than you might think," said Barry Robertson, Sea to Summit's minister of education. "This is just an extension for us. It's not a completely different market; it's a different segment of the same market."
Bouncing between his brand's booths, Matt Glass felt similarly. The WH Inc. (formerly Hayter Communications) senior account executive works with Dometic, OnX, Step 22, and iKamper, among other outdoor brands. He said the top trends at the show were innovation, technology, portability, and usability, which are all making overlanding easier and more accessible for all types of users.
"While you might not think of yourself as an offroader or an overlander, there's gear within this space for just about anybody who gets outdoors," Glass said. "So while this has been its own segment for a long time, the fact is that a lot of people use their vehicles to get outdoors to do different activities.
For all exhibitors, the face-to-face time with consumers as well as other brands wanting to collaborate was invaluable especially after the 2020 events were postponed due to the coronavirus. Luno, which launched in 2018 with an air mattress that fits in the back of a vehicle, attended for its very first time after customers encouraged them to go. 
Said Luno founder Pete Ducato, "The overland customer is the one who pushes our product the most. If we're not designing it for them first, then it's hard to kind of gain respect."
Allie Vaughan, head of product, added, "I've heard so many people saying, 'I didn't know I really wanted it until I saw it in person' or 'I just needed to see it in person to really justify my decision.' Especially for stuff like this with a high price tag, it's super important to be able to see and feel and mess around with it in person." 
Because the overlanding industry overlaps with so many other outdoor activities, it's not easy to track the exact size of the market. But based on multiple sources collecting data on the greater outdoor industry's growth—7.1 million more Americans participated in 2020 than the year prior, according to Outdoor Industry Association—the overlanding segment is also poised for success.