Outside Business Journal
Sponsor Content: Outdoor Retailer
Outdoor Retailer Helps Elevate Businesses
Outdoor Retailer is the great intersection of the outdoor industry. It's where commerce and community meet, and the aisles are famous for paving the way for growth.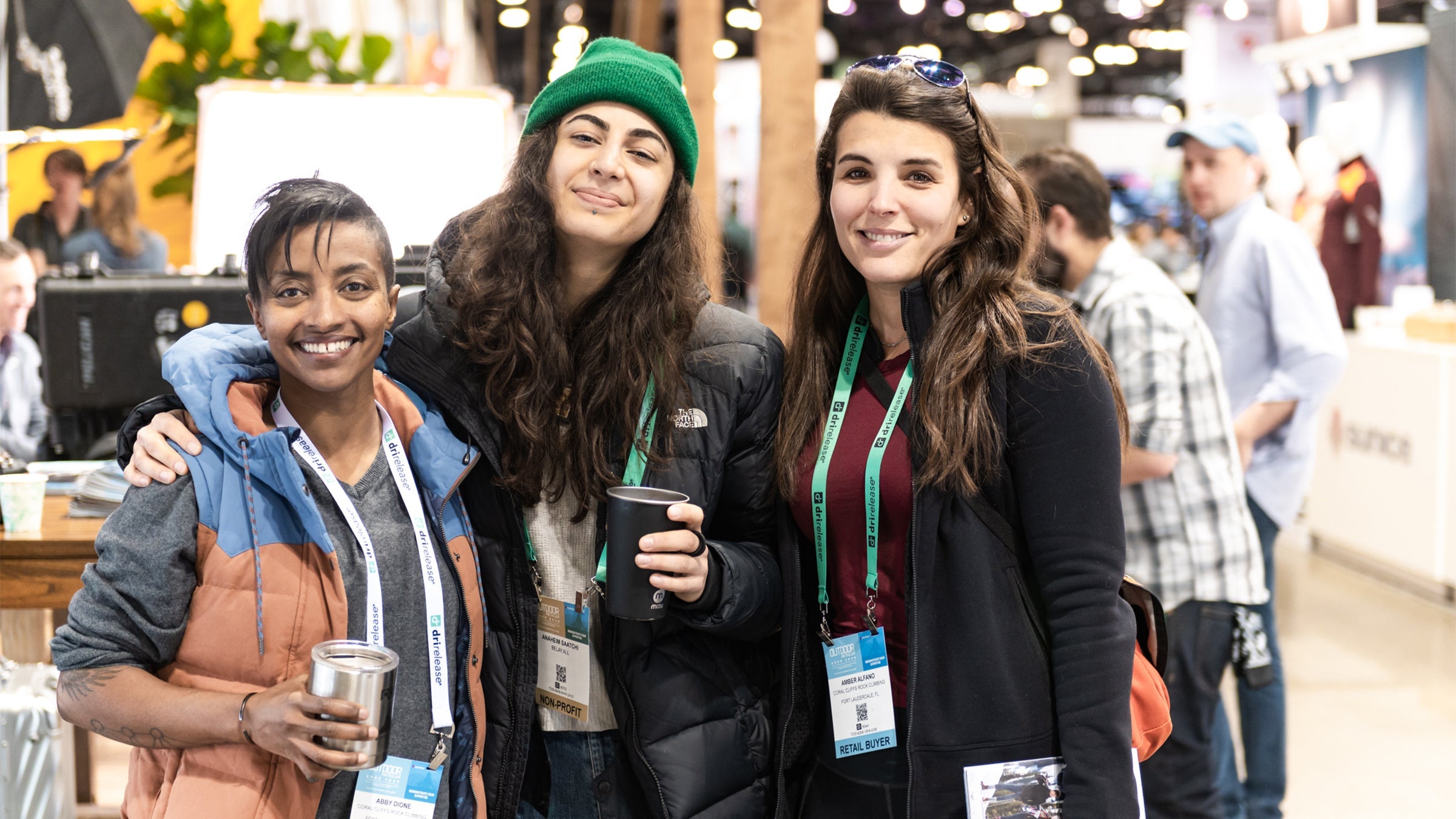 In any direction it's easy to find innovative new gear or an emerging brand ready to be discovered. Every education session offers important insight. Each person you meet may be a lead, a future collaborator, or provide just the inspiration you needed. There's a world of opportunity available to elevate business.
Author Kara Richardson Whitely had one of those serendipitous encounters on the show floor. At an aisle crossing she sparked a relationship with L.L.Bean that led to a partnership to fuel the launch of her new service advising brands on the extended-size market. Twenty years ago, Big Agnes arrived at Outdoor Retailer with only a few samples and is now a global brand selling 500,000 items. Artist and adventurer Rachel Pohl connected with a new collaborator in Rumpl and also met her husband in the aisles.
The outdoor community can share endless stories of new partnerships and new relationships formed at the show. Networking opportunities like these are vital to success. The direct connections with people can lead to new business, increase visibility, build trust, and offer a wealth of resources.
"I like meeting new people and I love strangers and you never know who you're going to meet at a show," said Kelli Jones of Noso Patches, who exhibits to make new connections and inform others about her product. "There's so many opportunities that can happen in person as opposed to email or Zoom or LinkedIn."
The show provides a platform to have those serendipitous encounters and build relationships in order to make business thrive. And, at Outdoor Retailer there are more brands to see, more retailers to meet, and more of the outdoor community to connect with.
It's quality and quantity. With brands of all sizes across product categories, the show provides an opportunity to diversify and expand store offerings. Maintaining that element of surprise is key to attracting customers, and there's no better place to discover new brands and products to capture their attention. Diversification breeds curiosity, and curiosity keeps customers engaged.
That's especially important right now when outdoor participation is booming. "We've seen demand go through the roof, which has been fantastic," said Sara Hageman, independent sales rep for Hi Altitude Sales & Consulting, while at Outdoor Retailer this past August. "More people are getting outdoors than ever before, and we really want to work with our retailers so that they have healthy, strong businesses. The biggest parts of our jobs are to sell in and sell through merchandise, and to manage relationships."
Investing in relationships allows you to tap into the expertise of others. Knowledge is power, and every occasion to learn and gain insight from peers can be rewarding.
The next opportunity to greet your community at that great intersection is coming up. Meet with more of the outdoor and winter sports industry and discover new ways to elevate your business at Outdoor Retailer Snow Show from January 26–28, 2022.