Outside Business Journal
Outdoor Retailer Is Moving Back to Utah
The outdoor industry's largest trade show will leave Denver and relocate to its former home in Salt Lake City in 2023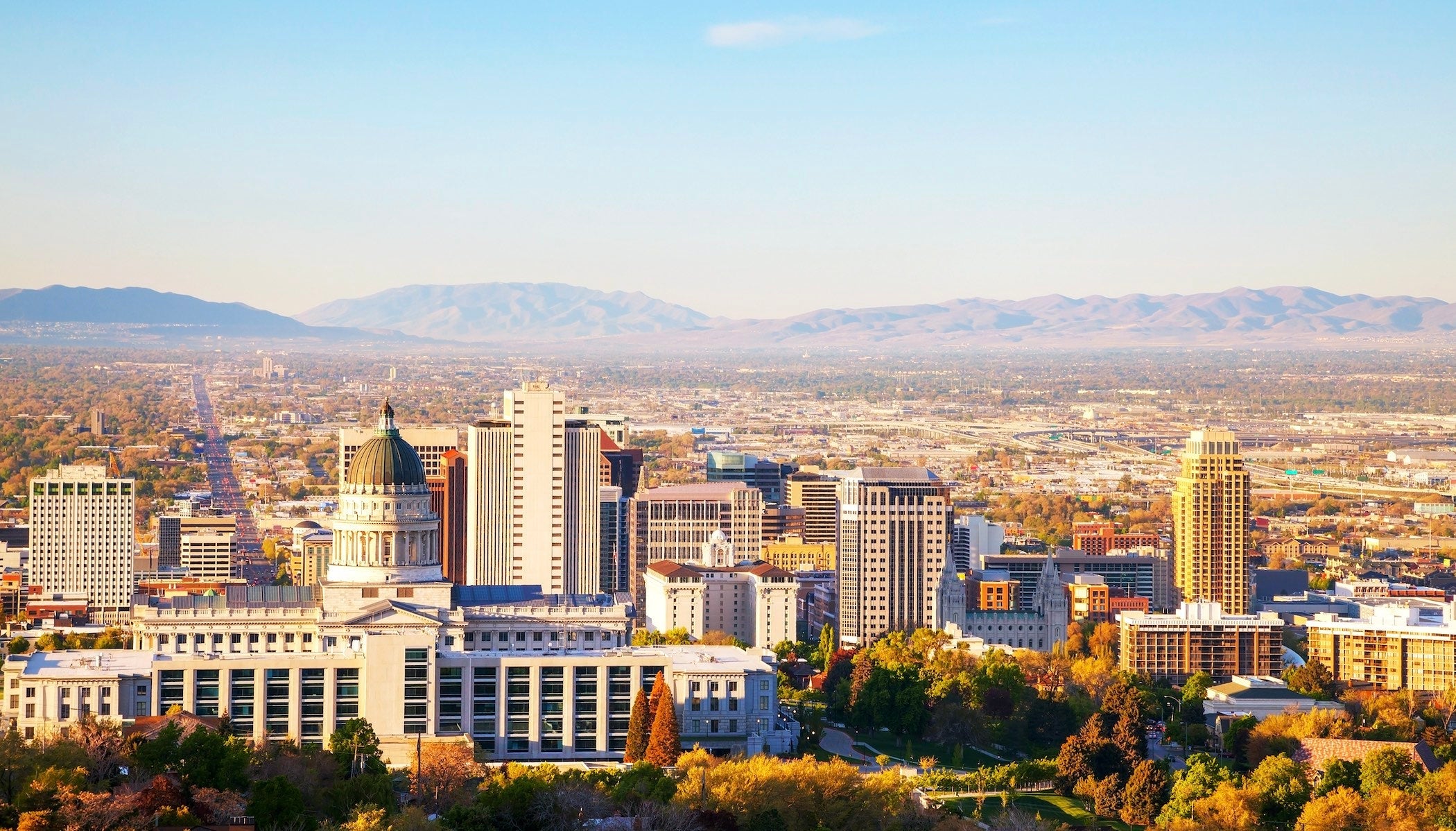 Heading out the door? Read this article on the new Outside+ app available now on iOS devices for members! Download the app.
After five years in Denver, Outdoor Retailer (OR) is bidding farewell to Colorado and striking out once more for Utah. Show organizers today confirmed that the trade show will relocate to Salt Lake City—its former home—in January 2023 when its current five-year contract with the City of Denver expires. The show will stage in Utah at least through the end of 2025.
Show director Marisa Nicholson told Outside Business Journal that the decision comes after more than 18 months of discussions with OR attendees and exhibitors.
"We've been in talks with our customers since June 2021," Nicholson said. "Those continued, meaningful conversations have ultimately determined the appropriate dates and location for the show's future."
According to Nicholson, learnings from multiple post-show surveys in the last two years indicated that OR customers want easier access to on-water and on-snow demo sites to test products from the show floor. In Colorado, Nicholson says, OR has been "unable to execute those [demos] the same way we did when we were in Salt Lake City."
The event's new home at the Salt Palace Convention Center in downtown Salt Lake is meant to change that, Nicholson said. In general, the metropolitan area of Utah's capitol has easier access to nearby mountains and lakes than Denver does.
Cost, Nicholson added, is also a factor. "The costs for both attendees and exhibitors in Salt Lake City will be significantly lower," she said. OR has not released specifics about updated attendance or exhibitor costs for future Utah shows.
OR has one more run in the Mile High City before it departs. From June 9 to 11, the show will stage as planned in the Colorado Convention Center in downtown Denver. Exact dates for the first Utah show—happening sometime in January—will be released in seven to ten days, according to Nicholson.
Officials from the State of Utah and the Salt Lake City Mayor's Office could not immediately be reached for comment Wednesday morning, though OR said in a statement that it has a "committed partner in [Salt Lake City] Mayor Erin Mendenhall, whose values align with ours following tremendous investments in clean energy and a strong commitment to public lands."
A Debate over Conservation
The return to Salt Lake may come as a shock to some, given that very issue: public lands. OR first moved to Denver in 2018 partly to protest Utah's spotty record on public lands protection, and some believe not enough has changed in the intervening years to give the state another shot at hosting the show.
Last month, 25 of the industry's largest brands—including Patagonia, REI, and The North Face—released a statement pledging to boycott OR if it returns to Utah, arguing that the state "leads the fight against designated national monuments and public lands."
Ryan Gellert, Patagonia's CEO, wrote in the statement that his company's position on the location of OR remains clear and unchanged. "The show belongs in a state whose top officials value and seek to protect public lands," he wrote.
It's a point OR acknowledged today in a release of its own. "Salt Lake City…is our hometown, and we're going back with a commitment to effecting meaningful change," the company wrote. "Leaving after 2017 has not brought the change we had hoped for, so we will push back, not pull back."
OR says it will donate a portion of show revenue over the next three years to to support outdoor recreation and public lands in Utah. It will also form a new initiative with the Salt Lake City tourism board to bring government officials, outdoor recreation leaders, and industry stakeholders together for biannual meetings "focused on addressing challenges, influencing policy, assisting advocacy efforts, and directing resources into protecting natural and cultural spaces."
In spite of the rift between OR and some of the companies that have been important presences at its past events, OR leadership says there is no malice toward any brand that has vowed to protest the show's move. "We really want to be open-tent," said Jeff Davis, VP of the Action Sports Group at Emerald, OR's parent company. "Everyone is invited. That's the tack we're taking.
Reinventing Outdoor Retailer
Show leaders confirmed Wednesday that they're also planning changes to the event itself after it pulls up stakes in Denver. "When we talk about change, there's a lot more to it than just changing a city," Davis said. "We want to reinvent OR."
Part of that reinvention will be opening up parts of the show to consumers for the first time. Davis told OBJ that OR leadership is exploring the idea of hosting musical acts, speakers, and other community events "beyond the walls of the convention center" in Salt Lake to offer brands new opportunities to connect with customers.
Those efforts are a direct response to learnings from recent post-show surveys, Nicholson said, which have indicated that brand exhibitors want more connection with consumers at OR. "We're really excited about the opportunity to engage beyond the B2B aspect we've historically delivered," she said.
Specifics about the show's new consumer elements will be released in June, at the summer event in Denver.
Gratitude to Colorado
Both Nicholson and Davis expressed their gratitude to the City of Denver on a call this week, saying it has been a wonderful home for the trade show over the past half decade. "Denver has been, and is, a good partner," Davis said. "We appreciate what they've done for us."
OR added that, even with the change and excitement ahead, there's still one more show to focus on in Colorado. "We are incredibly grateful to Denver for nourishing [our] passions and embracing our amazing community," the company said. "We'll gather in Colorado once more this June to reconnect in person, enhance relationships, and celebrate our milestone anniversary."