Outside Business Journal
Outdoor Retailer Summer, Day 1: What You Missed
A roundup of what you missed at the first day of the industry's largest trade show in Denver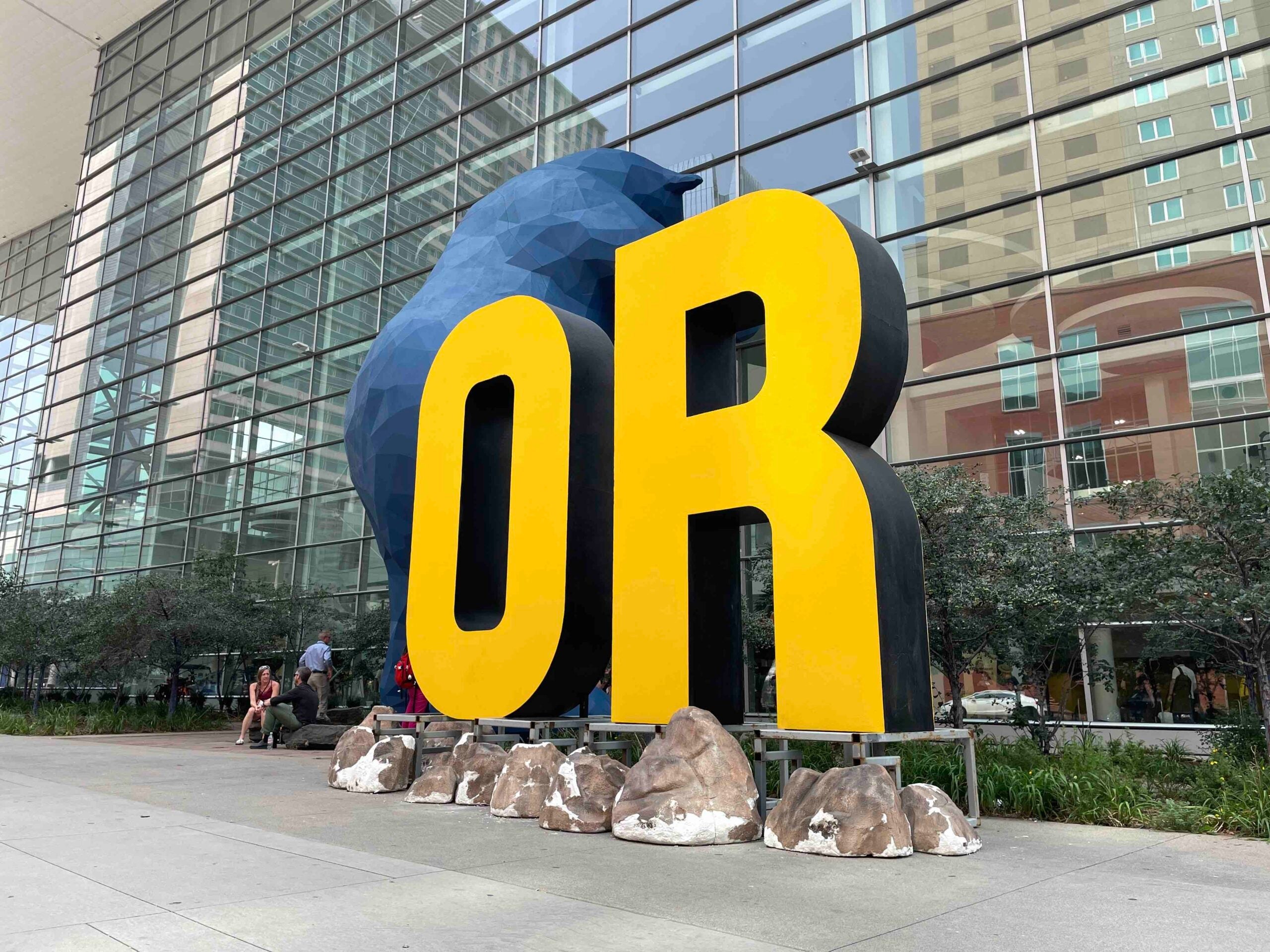 Heading out the door? Read this article on the new Outside+ app available now on iOS devices for members! Download the app.
The Outdoor Retailer Summer show returned home to Colorado Convention Center in Denver on Tuesday after an 18-month absence, but against the backdrop of a resurgent pandemic, the first day of the industry's signature event had a different look and feel than usual.
Fewer booths graced the floor and fewer attendees walked the aisles, making the inside of the convention hall seem cavernous. Yet the show's relative sparsity—relative to past shows, anyway—couldn't dampen the spirits of those who decided they'd had enough of the Zoom calls and wanted to see their colleagues and customers in person and raise an actual glass rather than a virtual one at happy hour.
With Day One in the books, and as attendees disperse to the evening parties still happening, here are the highlights culled from the notebooks of Outside Business Journal's reporters.
Notable Gear
Last summer, Lawrence Bugg and his wife left their hometown of San Francisco for a much-needed road trip. On their drive, they stopped at a farmers market to buy some food and drink but quickly realized they didn't have a nice, level surface for their planned picnic. As they tried to set up their spread in the back of their car, a drink was spilled—but an idea was born. Bugg noticed the U-latch where the trunk door connected to the vehicle could be used to secure a table, so he began creating the Tail Table, a floating automobile table that seamlessly locks onto the metal U-latch (or I-latch) in a car's trunk or rear cargo area. The tables have a cutting board and, most importantly, notches to secure wine glasses. Bugg's company, Denver-based Space Innovation Labs LLC, began marketing and selling the product a few months ago and has received 5,000 orders to date. The company is now looking to scale up production to match the growing demand as more people look to get outside—even if it's just lunch at their local park. The Tail Table starts at $220. The deluxe package (which includes drinkware) adds $50.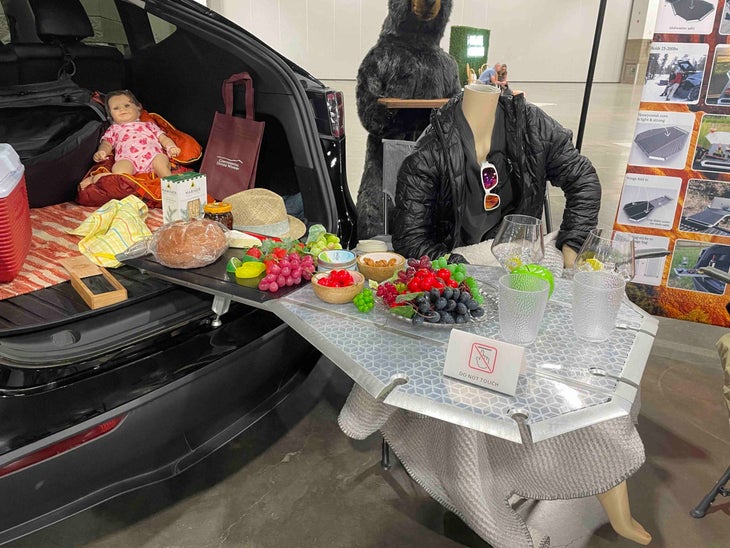 Got Bag makes day packs and bags out of ocean plastic collected by fishermen in Indonesia. The Rolltop Pack ($179), the largest in the collection, caught our eye, and not just for its slick, minimalist design. It features a highly water-repellent, thick, and durable fabric with a roll-top closure. Each Rolltop pack is made of about seven pounds of salvaged ocean plastic and costs $179.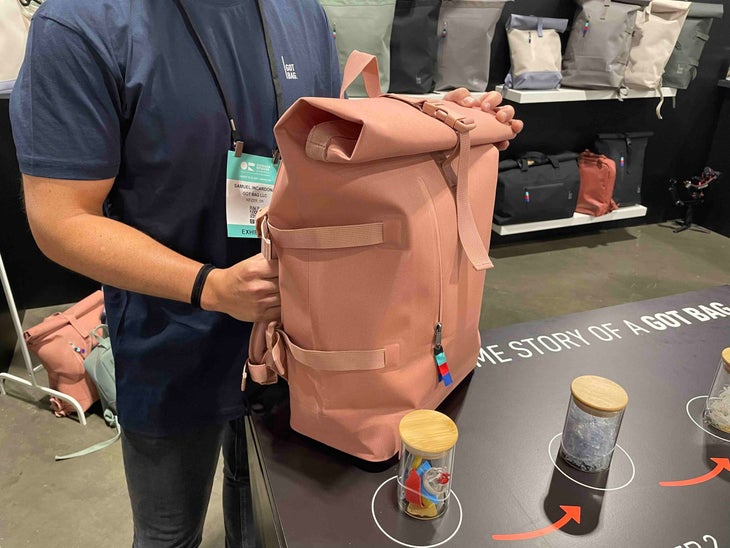 UCO's new Arc Lighter and Flashlight is a cool little multi-tasker for $20 with a 100-lumen flashlight on one end and a plasma lighter on the other. It's USB rechargeable and one charge will let you light 100 candles or campfires.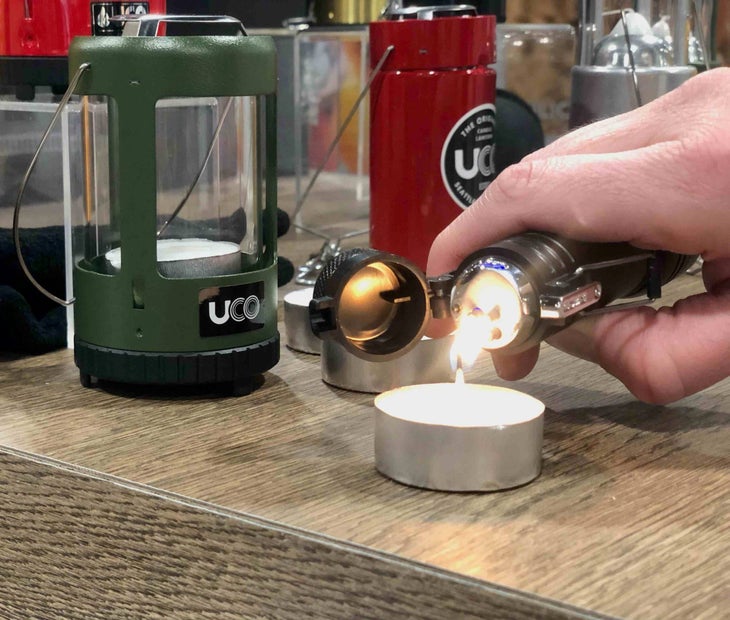 Cool New Brands We Discovered
Little Kamper is a propane exchange program for the ubiquitous green cylinders we all use for camping. Think Blue Rhino for camping. Here's how it works: a retailer buys a case of tanks (a one-pound tank retails for $19.99). Once the customer empties it, they bring it back to the retailer, pay $9.99, and get a fresh one. When the retailer accumulates a case of empties, they ring Little Kamper to schedule a free pickup. And the cycle continues, keeping those green monsters out of the landfill.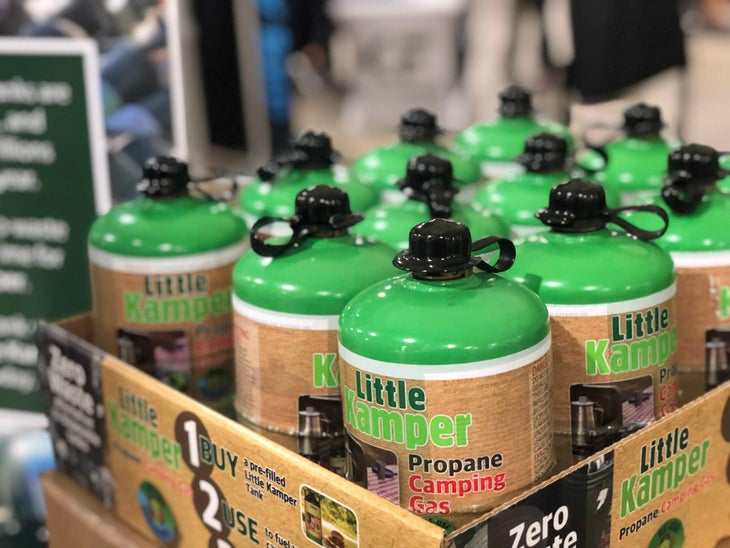 Nutrient Survival launched in July 2020, just as the pandemic was ravaging the economy, but the Reno, Nevado-based brand's timing proved ideal. The survival gear and nutrition categories have been on fire since COVID-19 struck, and Nutrient Survival's collection of coffee (including a hemp-infused brew), cereal, milkshakes, hydration, and other products has been selling well amid the surge. The brand says its Outdoor Retailer debut was off to a good start even without a ton of appointments, because employees like Mike Joergensen (left) and Phil Abreo were able to flag people down to hand out samples and share the brand's story, including how its products pack the nutrition lacking in other freeze-dried camping and survival foods such as military MREs.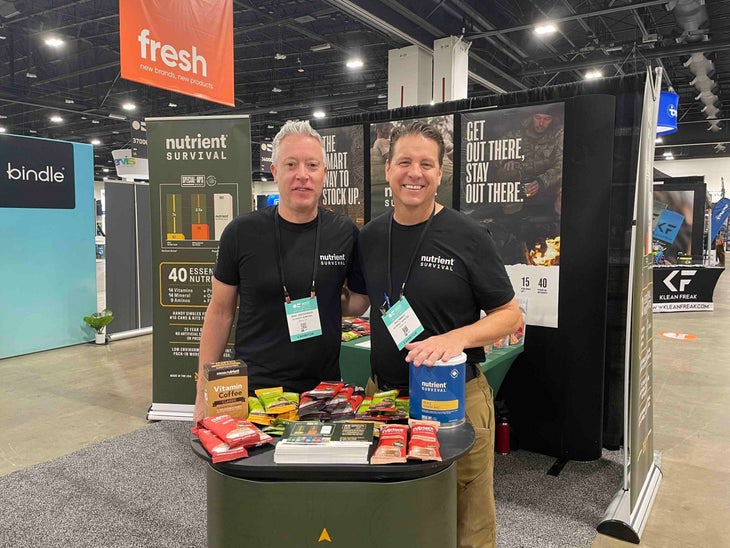 Hot Takes from the Show Floor
"As a person of color who's been coming to the show since the '90s, it's been incredible to finally see more diverse faces showing up walking the aisles. It feels like the tide is finally changing and the current is strong." —Danica Carey, director of marketing, Seirus Innovation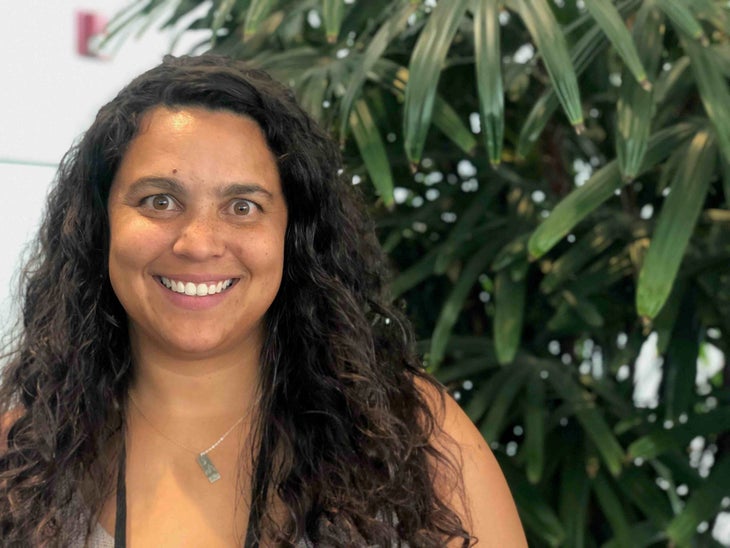 "So far, we've been very busy and very pleased with attendance. There have been a lot more media here this year, it seems. But in general, this feels similar to a normal year for us. As far as vibe and traffic go, we're very happy." —Brian Vargo, CEO, Vargo
"You can feel the energy in this community. The challenge moving forward will be how we create an environment that fits everyone's commercial needs and community needs."—Todd Spaletto, president, Public Lands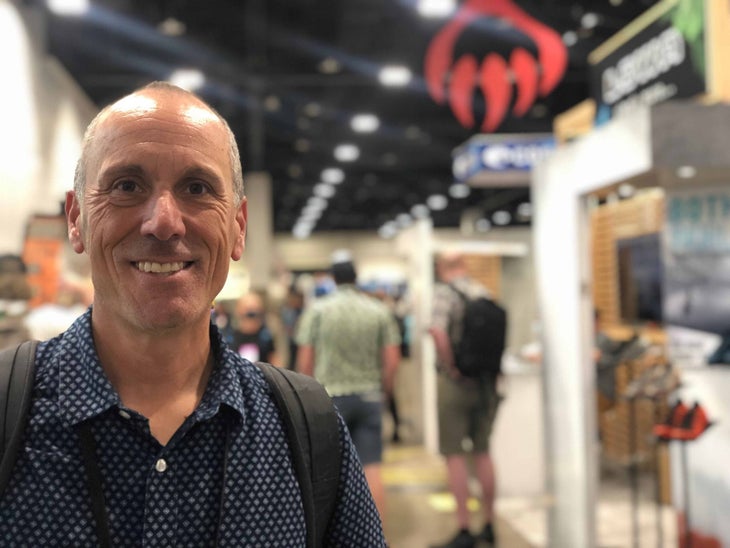 "I've been coming for 15 years, and this show is smaller than usual, but it feels OK. I hope the energy stays strong. I did have to adjust my goals, but the main goal is the same—always looking for that key item. I'm here to place some orders because I've got money to spend." —Randy Hirschorn, VP of sales, Buck Snort Lodge
"The show is a lot smaller than past shows, but easier to manage. It does get a little bit draining after a little while. But I'm enjoying it and I'm seeing a lot of new companies that I haven't seen here before." —Pieter Cooper, climbing captain, Brooklyn Boulders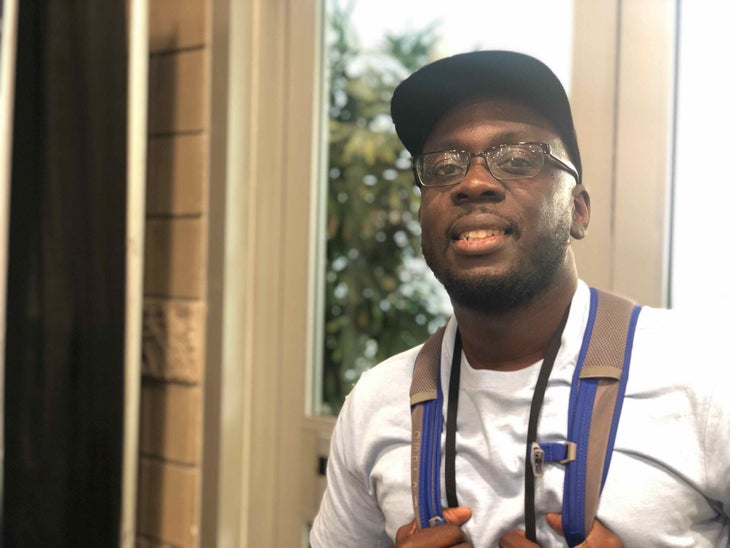 "It's the worst industry trade show I've ever walked into in 41 years. I came here to see two people and then walk the show. I'm going to leave in another two hours and not come back. And I've been to nearly 30 ORs. There aren't any retailers here, and not enough exhibitors. I don't think they should have had it and charge what they're charging." —John Siewierski, mountain division executive director, Airflare
"I'm just in the process of opening up my shop in southwest Wisconsin. As a new retailer, the show has been great so far. All the vendors have been extremely approachable, especially for someone new to retail and new to the outdoor space. It's been easy to pick people's brains about where the industry is going and what new products I need to pay attention to. I haven't placed any orders yet, but that's not really my goal here. I'm just getting a lay of the land." —Jase Ely, founder, Pioneer Valley Outdoor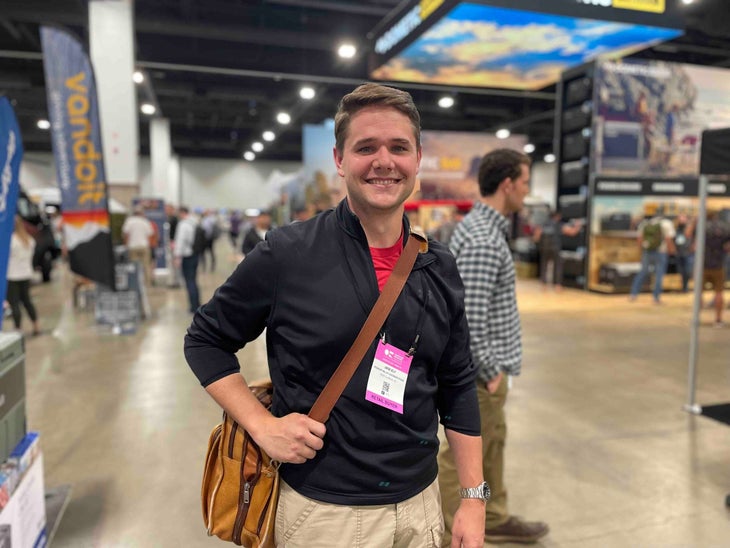 "The people who are here are here to do business. We reached out to all our leads, but a lot of retailers were making the call about attending at the last minute, so we're not sure who's going to show up. We expect today [Tuesday] to be busy and Wednesday and Thursday to be slower, but we're excited to see what happens." —Connor Morrison, sales administrator, Knockaround
"I just got here so I'm kind of still cruising. The big reason to come is that communal energy and connecting with key vendors. I live in Denver, so I wouldn't miss it. But this is our vibe; this is our thing. I knew it would be different than normal, but I'm happy there's something because we've got to keep the energy flowing." —Trent Briney, owner, RNK Running & Walking
Lesson of the Day: Find a Purpose
Outdoor brands that want to flourish for the long haul need to be able to answer one simple question: "What is your purpose?" Just make sure your response isn't "to sell more gear and apparel."
That was the message Doug Stephens delivered to kick off the Outdoor Retailer Summer show Tuesday morning during Outdoor Industry Association's Industry Breakfast. In his 30-minute keynote, "The Thriving Future of Retail," Stephens outlined why purpose is the new positioning for brands. The brands that understand and pursue their purpose will, in turn, wind up selling more.
For example, Stephens said, Nike's purpose isn't to sell shoes. Yes, the company must answer to shareholders and meet certain financial goals, but its messaging to consumers is around an experience. Just Do It—no matter if the "it" is a marathon, or learning a new sport, or taking a bike ride with your child. Nike, in other words, sells stories that inspire people to recreate.
Patagonia is another brand that puts purpose above profit yet achieves both. Instead of answering the question of how it can more successfully grow the top line, the outdoor apparel and gear maker has an activist purpose. It connects with consumers in search of a brand that shares the same values.
More brands should be selling an experience, not merely a product, Stephens said. Focus on creating a unique experience and the sales will follow. "Every company is an experience company," Stephens said. "There will be winners and losers in the post-pandemic economy and the winners are the ones who find their purpose."
Party Against Plastic
Join Plastic Impact Alliance member Ignik (booth #36062) for Fireball Lemonade and karaoke tomorrow, Day Two. Donations will be accepted for the Plastic Impact Alliance, which will be sponsoring polybag recycling at a local independent retailer.
Poll of the Day
We asked 100 show-goers a simple question on Day One of OR: Do you feel safe here? Answers were evenly split. "I'm surprised more people aren't wearing masks given the news right now," said Stuart McCornack, sales rep at Yukon Trading Company in Seattle. Others felt fine, despite surging cases in the COVID Delta variant nationwide. Below are the results of our on-the-ground poll from the show's opening day.