Outside Business Journal
Outdoor Retailer Online: What Went Right, What Didn't, and What We've Learned So Far
This year, the industry's leading trade show went completely virtual for the first time. Just how successful was it?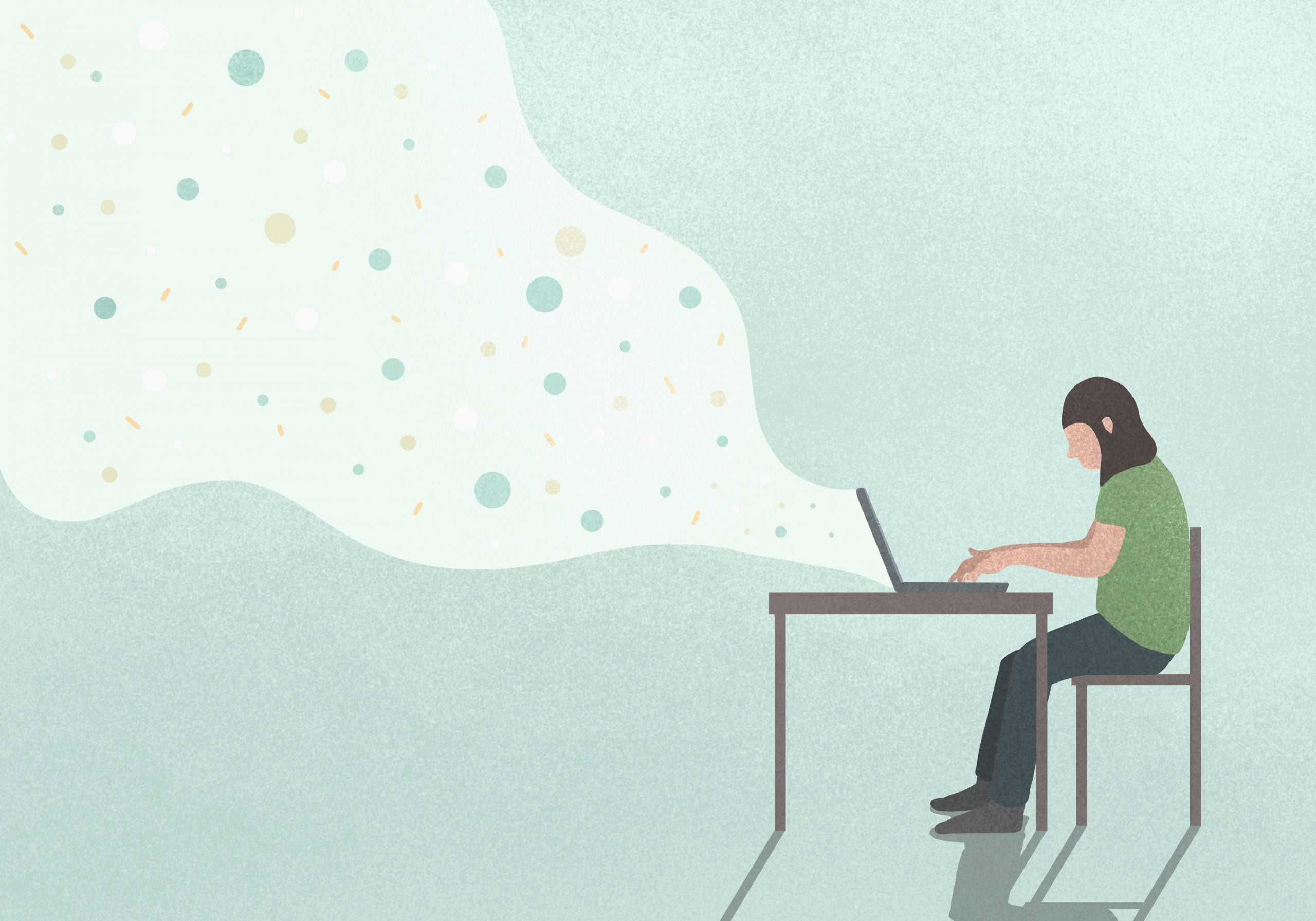 Heading out the door? Read this article on the new Outside+ app available now on iOS devices for members! Download the app.
Love 'em or hate 'em, virtual gatherings have likely been on your mind a lot this season. From experimental, techie affairs like the Thin Air Show to smaller, more intimate efforts at connection during the pandemic, workable replacements for in-person events have cropped up everywhere this year, presenting the outdoor community with quite the puzzle.
How do we do this whole thing—run an industry built, at its most basic level, on connection—when we can't get near each other?
Last week, virtual events faced perhaps their biggest litmus test yet when Outdoor Retailer Online, a digital stand-in for the industry's largest and most influential trade show, opened to brands, retailers, media, and designers across the world. The show was billed as a way to foster "learning, discovery, and connection" at a time of great difficulty for the outdoor industry.
Whether or not it succeeded depends on whom you ask. Its true value—or lack thereof—won't be fully obvious anytime soon. For now, here's a look at how the show worked, who attended, and what people are saying now that this big experiment, months in the making, has played out.
The Format
First, the basics. Like many other digital shows, OR Online's format involved a mix of pre-recorded and live content hosted on a platform that facilitated large group gatherings (effectively webinars) and one-on-one video chats. The live portion of the show lasted three days, July 21-23, but in a meaningful sense the show won't end until August 31. Until then, registered attendees and exhibitors can visit the show website to rewatch recordings of live events, access educational materials, and even schedule meetings.
Starting last week, retailers, media, and design professionals—the bulk of the attendee list—were given access to a digital exhibit hall where they could research and interact with brands who had paid to join the show. Exhibitor "booths" offered your typical digital assets like product photos, catalogs, and company news, as well as tools to book appointments, join live chat pages, and submit questions. Attendees' personal dashboards helped them track meetings and education sessions, sort gear and brand pages, and connect with each other via a series of forums.
From the brand side, the setup process was similar registering for an in-person show. Companies bought space in the exhibit hall according to a tiered pricing system. Booths were available at three levels: Featured ($2,500), Gold ($3,750), and Platinum ($5,000).
Similar to the educational materials and live event recordings, the booths will remain open through the end of August. Exhibitors can continue to update their product content, as well as schedule meetings directly through the platform.
Looking at the Numbers
So far, so standard. Plenty of virtual shows this year have followed a similar format, though few have remained open and active for so long after the initial live event. What matters far more than features is attendance and engagement.
OR's 2019 Summer Market drew 1,400 brands and nearly 25,000 attendees. It was, according OR's parent company Emerald, the largest outdoor B2B show in history. Before this week, those figures had people hoping that OR Online would set some records, too.
Unfortunately, that didn't quite pan out. When OR Online opened on July 21, a total of 100 brands had signed up to exhibit, with slightly more than 1,100 retailers, working media, and designers registered to attend. In terms of actual participation, the figures weren't much better. Over the course of the show's three days, retail buyer attendance was down 70 percent compared to the 2019 Summer Market's numbers; designer attendance came in at 67 percent compared to last year.
Weighing the registration numbers might be a futile exercise, though—at least right now. Because OR Online is open through the end of August, the attendance tally hasn't been finalized.
"We had some qualified retailers and media registering for the platform as late as Friday, after the live event was over. Brands are still making tweaks to their booths. The platform is still available for [participants] to do live meetings and showings, and people are recognizing the benefit of being able to extend this out," said Jennifer Pelkey, senior marketing director at Outdoor Retailer.
Though it's unlikely that tens of thousands more attendees will register before August 31 to match last year's show, the count is still in progress.
Numbers for the show's education efforts were slightly rosier. Lisa Ramsperger, PR manager for Outdoor Retailer, reported more than 4,500 unique views of live education sessions over three days. More than 700 people watched the OIA Industry Breakfast, and more than 800 tuned in for a live presentation by New York-based market research firm The NPD Group. The Outdoor Retailer Inspiration Awards ceremony has drawn more than 750 views so far.
The forums section of the platform, meant to foster connection between attendees and approximate the experience of networking on the show floor, contained 50 threads as of this writing, though the majority were job postings and advertisements. Very little, if any, meaningful conversation played out. The thread with the most activity, about topic ideas for outdoor podcasts, contained a total of nine comments.
Exhibitor Perspectives
Numbers, of course, tell a limited story. The real analysis of the show's value necessarily comes down to the experience of brands, retailers, and other attendees.
On the brand side, opinions varied greatly as to the level of engagement the platform facilitated.
"Some of the education sessions were valuable, but from a brand standpoint, it was disappointing to see the level of buyer interest that came out. The type of engagement you expect at an in-person event, with people dropping by your booth, is just not as easily achieved in a virtual setting," said Tara Lundy, head of brand at LifeStraw.
Lundy says that her company had very few meetings scheduled over the course of the three-day show, all initiated by her.
"The OR Online platform did have a fairly nice analytics tool that shows you who came to your booth, but a lot of them were repeat viewers. I would guess about 50 people showed up per day. At an in-person OR, it's probably five times that," she said.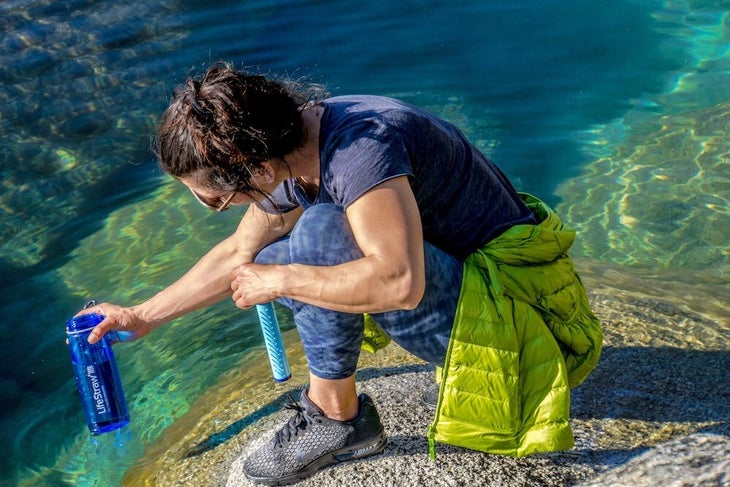 Pelkey at Outdoor Retailer confirmed the number. "Between 50 and a 100 [booth visits per day] was about the average we saw," she said.
At GCI Outdoor, account manager Justin Elza had a similar experience with meeting setup.
"Between myself and our other account manager, we had a total of six meetings, and five of them we initiated. Not a lot of traction there. At a typical OR, we would normally schedule 30 or 40, minimum," he said.
Elza and GCI co-president Jeff Polke makes it clear, though, that other factors made OR Online an attractive—or at least relatively safe—investment for them.
"We paid for a Platinum booth, which I didn't find to be an exorbitant cost. Our outlay for an in-person show would be closer to $50,000," Polke said.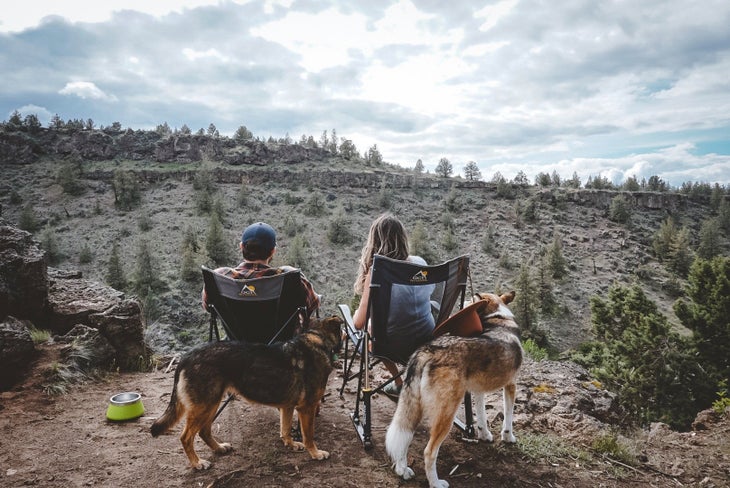 So—smaller investment, smaller outcome. At LifeStraw, Lundy says that attending an in-person OR is about five times as expensive as what the company paid for a booth at OR Online. But in her view, even the simple comparison of dollars spent with meetings booked has to be examined in finer detail.
"The ROI is not necessarily equivalent. The value of stopping by a booth is lower in an online platform," she said. It's much harder, in other words, to communicate value through a computer screen.
Pelkey pushed back against that idea, arguing the opposite.
"I had a conversation with a brand who indicated that they had fewer meetings over the three days than they would normally have during the live event, but that they were all very quality meetings. They knew that the retailers, designers, and media coming to their booth were engaged. It wasn't just somebody looking or browsing—there was real engagement," she said.
Other brands like GSI Outdoors had an extremely positive response to the show. Tom Hathaway, the company's director of sales for North America, says that his reps were "ecstatic" with the platform's functionality and the meetings that resulted from it.
"We've met with 12 or 14 retailers so far and they've all responded extremely well. The tools have been very useful for us. I would like to see this as an addition to the regular show in future years. Even if we have an in-person show next year, it would be great if this platform were offered as a free service," Hathaway said.
He notes that two main factors have allowed the platform to work well for GSI Outdoors. First, the company primarily sells small equipment that reps can demo easily in a digital format. Second, he says that the team at GSI Outdoors put a lot of time and effort into building out the company's digital booth.
"If a brand didn't get a lot out of it, that's probably because of a lack of effort on their part," he said.
Even beyond engagement with buyers, there may be an intangible value at play for brands—a desire to demonstrate leadership in a changed world where virtual events are likely to play a role in our lives for a long time.
"I can almost guarantee that a lot of the brands who participated just wanted a presence," said Polke. "They want to help out during this thing. They wanted to help everybody rebuild."
Bill Neff, vice president of consumer marketing at YETI, makes it clear that "events and experiential activations" like OR Online are a core element of his company's marketing and outreach efforts.
"Outdoor Retailer is an important exhibition for us and when they shared their vision for this summer's virtual show, we were intrigued and eager to be a part of it. The resulting online experience was engaging and informative, and we saw the value in participating," he said.
Retailer Buy-In
For retailers, opinions of the show were, similarly, all over the map. Our reporting indicated that, among those who did attend, some optimism emerged from the effort, but it was largely outweighed by non-participation.
"For us, the experience was definitely more positive than negative," said Chase LaCroix, co-owner of Durango Outdoor Exchange in Colorado.
"I got a lot of emails from bigger players that have shrugged me off in the past, companies like Camp U.S.A. and Trango that I've been trying to get in the store for years. I probably wouldn't even have approached them at the in-person show," LaCroix said.
Last week, those same brands approached him for meetings. In OR Online's virtual format, the competition for attention tipped in his favor.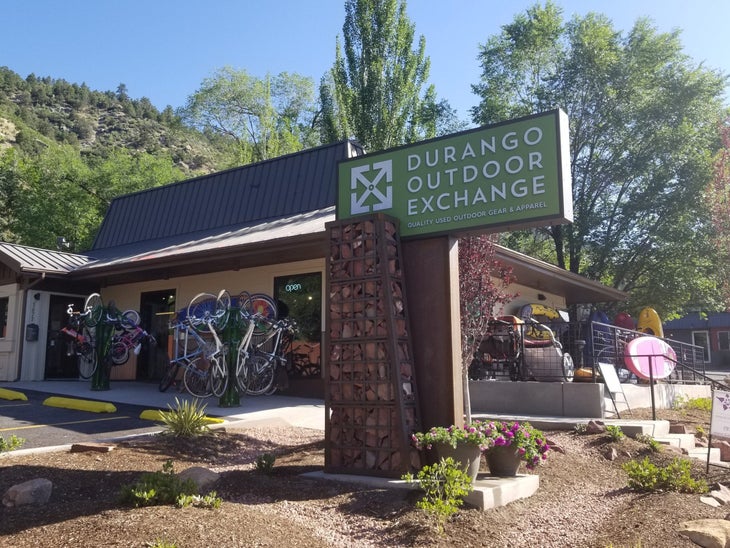 "If I were a brand, I would probably be disappointed," LaCroix said. "But for us it worked out great. I've been able to foster existing relationships and find new relationships to cultivate as well."
Some retailers who registered for the show didn't participate at all. Outside Business Journal reached out to more than half a dozen people on the attendee list, and only one—LaCroix—had engaged with the platform in any way.
"To be be honest, I've been too busy to do anything with OR Online," said Brendan Madigan, owner of Alpenglow Sports in Tahoe City, California. "I'm sure [the show] is applicable for us, but we're just too dang busy to even get to it."
Ben Rockis, owner of Backcountry Experience in Durango, Colorado, shared a similar sentiment.
"I'm a Luddite anyway. If it's between technology and in-person, I'll always opt for in-person connection. And if there's a choice between serving my customers or sacrificing that to attend a show, I'm never going to choose the show," he said.
At one retailer Outside Business Journal contacted, Maine Sport Outfitters, the management team was unsure how they had gotten onto the attendee list in the first place. No one in the shop recalled registering.
A recent Outside Business Journal survey, published a week before the show opened, indicated something similar. As of July 21, a total of 466 people had responded to the question, "Will you attend OR Online, and if so, what do you hope to take from it?" Only three individuals said they would use the platform to book one-on-one appointments with exhibitors. Five said they would use it to research new products, while 404 people—87 percent of all respondents—said they would not attend the show at all.
Participation may increase during the month of August if more retailers register to use the platform. Pelkey confirmed that Outdoor Retailer will continue to market the show to brands and retailers that might be unaware of the ongoing availability of the platform.
"Getting more people onboard during August is going to be a combination of our ongoing marketing as well as brands' continuing to push the tool out to their reps. As sales reps keep reaching out to retailers and inviting them on—even though it's past the last day of the live event—we hope to see more retailers sign up," Pelkey said.
Where Were All the Brands?
One puzzling aspect of the event was the absence of brands across the board, from the industry's largest companies like The North Face and Patagonia to hundreds of smaller brands that participated in last year's Summer Market. Without them, the show lacked value for some independent sales reps, PR teams, and working media.
"Our brands weren't there, so there really wasn't any need for us to be there. I personally got on for maybe half an hour just to see what that experience was like. It wasn't all that exciting," said Andy Anderson, a partner at Sanitas Sales Group in Denver.
"There was absolutely no value-add. A trade show is usually very deep on a value-add. Whether that's keeping personal connections alive, putting everybody on the same calendar, or anything like that, the virtual show didn't do any of that well. It's not all their fault—it's a really new technology. But if you take out those value-adds, I don't know what you're even doing," Anderson says.
Sanitas managing partner Keith Reis isn't impressed by the event's platform, either.
"The feedback that I got from a couple of dealers who attended was that it reminded them of their kids' Minecraft game. For the tech that's out there, it was really basic," he said.
Anderson and Reis handled the disruption of the pandemic by taking matters into their own hands as far back as May. They booked appointments with dealers directly, outside of OR's efforts to facilitate connection. Both say that independent coordination worked just fine for their purposes.
"I just got booked up, so I couldn't go to [the show]. I had every intention of going, but none of my dealers mentioned it, none of my brands were going, so I didn't either," Reis said.
Anderson and Reis speculate that the pandemic acted as a cover for large brands to make decisions they've been wanting to make for a long time, including the redirection of money from trade show participation to the development of new technology—digital tools to facilitate product demos and rep meetings. In other words, some brands may have come to the conclusion that virtual trade shows are an unnecessary mediator between brands, buyers, and media. Independent solutions can be more effective.
"Personally, I like trade shows," Anderson said. "But I think they serve a purpose that's not replicated in the virtual environment. They breed collaboration, and that collaboration just doesn't happen to the same degree online."
Colin Wheeler, senior director of corporate affairs at VF Corporation, wrote in an email that "a number of [VF] brands decided to pass on the OR virtual event this summer given everything that has been going on with COVID," but offered no further explanation. Wheeler noted that some of the VF brands that passed on the show—including The North Face, Timberland, and Smartwool—did donate a portion of their refunds from the 2020 Summer Market to OIA.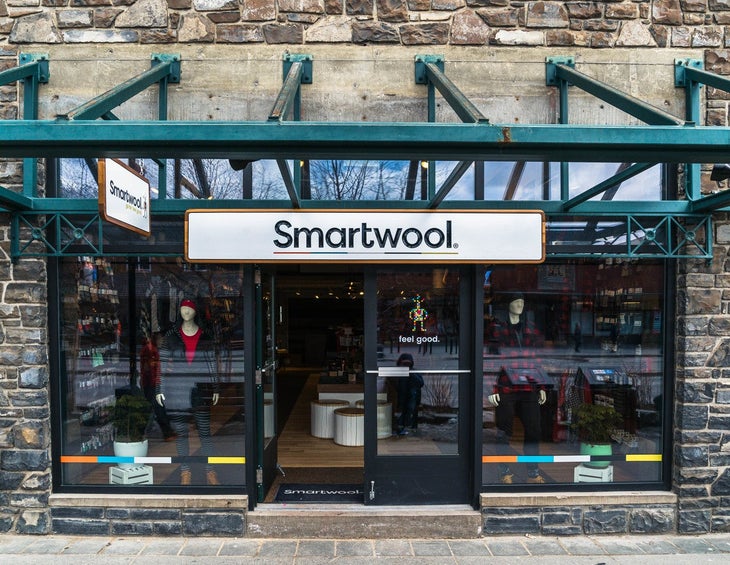 Bruce Old, VP of global wholesale at Patagonia, gives a straightforward explanation for skipping the show.
"We elected to use our time to work individually with our retailers on what they need today and next week," Old said. "A trade show presentation did not fit into what they needed in terms of immediate, individualized support from Patagonia. We also made a decision to not show spring '21 [products] on the typical schedule, out of respect for our retailers' staffing pressures and other priorities."
Lesley Christoph, marketing director at LOWA, is similarly forthcoming. She writes in an email that her company simply didn't need the tools provided by OR Online. LOWA had already developed methods of its own to achieve the same ends.
"We already had the groundwork and technology in place to create our own digital tools for working with retailers. We starting creating our strategy for online presentations in early March," Christoph writes. "We have experienced account managers and our retailers are familiar with the LOWA brand, so we felt confident that our online presentations would go well. We weren't sure if retailers were going to go to [OR Online], but we knew we needed them to spend time with us on our site, so that's where we focused our efforts this spring and early summer."
Christoph does indicate that the LOWA team found OR Online's educational events helpful—an opinion shared by Kate Ketschek, owner of Revolution House Media in Big Sky, Montana.
"With the educational seminars, it's nice that you can go back and watch them at your leisure. I think a lot of us plan to do that when we have time. That flexibility is really nice because everyone's lives have changed so much," Ketschek said.
None of the brands Ketschek represents, however—including Nemo, Good To-Go, and Nikwax—exhibited at the event. Nemo, Revolution House Media's largest client, organized its own virtual sales meeting in May, a call that included company staff and 105 sales reps.
"Our thinking was, if we can do this ourselves, why use a different channel?" Ketschek said. "We have the contacts. Our reps are great at bringing in new people we think could be a fit for us. It seemed like the platform was an extra, unnecessary layer. By handling it ourselves, we found a way to make it engaging and compelling. It was more personal because we designed it."
On the media front, opinions were more difficult to come by. Outside Business Journal reached out to more than half a dozen media professionals who attended the 2019 Summer Market. Only one of them had interacted with the OR Online platform at all—Dennis Lewon, director of content at Outside and former editor-in-chief at Backpacker.
"I signed up but attended exactly one and a half lectures," Lewon said. "I really didn't approach it as working media. Overall I didn't see a lot of value."
Eli Bernstein, gear editor at Backpacker, says that he signed up but received only four meeting requests, none of which he took.
"Three were from decidedly non-backpacking brands, and the fourth never responded to me when I asked for a best time. The vast majority of brands are doing their own, non-OR Online presentations, it seems."
In the End, Was It Valuable?
Now that the live portion of the show is over, everyone seems to be asking the same question: Was it worth it?
The numbers tell one story. Compared to the last Summer Market, participation decreased by orders of magnitude. An Outside Business Journal survey this week indicated a withering reaction from those who did attend. Out of 238 responses received by July 29, 98 people (30 percent) said the show was "not valuable at all." Only 11 people (3 percent) felt it was "critically valuable," while 29 people (9 percent) said it was "very valuable" and 53 people (16 percent) said it was "somewhat valuable." One hundred forty people (42 percent) said they didn't attend at all.
Outdoor Retailer's leadership continues to stress that, until the platform closes on August 31, the question of value is impossible to answer. That may be true, but for the time being, opinions seem to have solidified across the industry.
"I think there's potential to make it better," said Lundy at Lifestraw. "In terms of the software, the platform, the ability to get the right people onboard, it was all a bit clumsy. Moving forward, it would be nice to see alternative options and platforms and even more education," she said.
At GCI Outdoor, Elza and Polke have a slightly different take.
"The question of value, for me, always goes back to data and the ability to follow up," Elza said. "The OR Online platform did allow us to collect some valuable data and capture some information about the people who came to our booth. If we pull just five or 10 customers out of that, it's worthwhile. It will have paid for itself."
"Everything else we've seen for these virtual trade shows has been awful in comparison to this one. So you can't give up on it. We don't even know what this virtual trade show thing is yet—we don't know what it means, what the endgame looks like, whether it's going to become normal. For that reason alone, we can't give up," Polke said.
On this point, even Lundy agrees.
"I do think a virtual trade show can be worth it," she said. "But because digital interaction can never replace the benefits of face-to-face, the objectives have to be different. The value lies somewhere different—maybe in piquing the interest of buyers as quickly as possible. Maybe in finding a way to spread it out over a longer period of time. In a virtual environment, people aren't going to dedicate their entire day to being present at an event. Whatever it looks like, it can't feel like the in-person show adapted for a laptop. It needs to feel new."
One way or another, it's important to face facts. Virtual gatherings probably aren't going away any time soon. Given the surging number of virus cases in the U.S., it's increasingly likely that an in-person show won't be possible in January. OR Online may serve as a blueprint for how we handle professional connection in the months ahead—or not. Judging by the industry response so far, it's going to take some significant retooling if we want this thing to work the same magic as the in-person show.
Whether it comes back or not, Outdoor Retailer Online will be written into the history of our industry, a sign of the times. Picking it apart and dwelling on what worked and what failed is a worthwhile exercise, but only up to a point. It was a first step. The thing to do now, for the benefit of everyone, is take another.