Outside Business Journal
Utah's Non-Retail-Centric Take on the Traditional Trade Show
Between coronavirus and the national push for social justice, the world has changed—and the outdoor industry along with it. Focusing solely on retail doesn't cut it anymore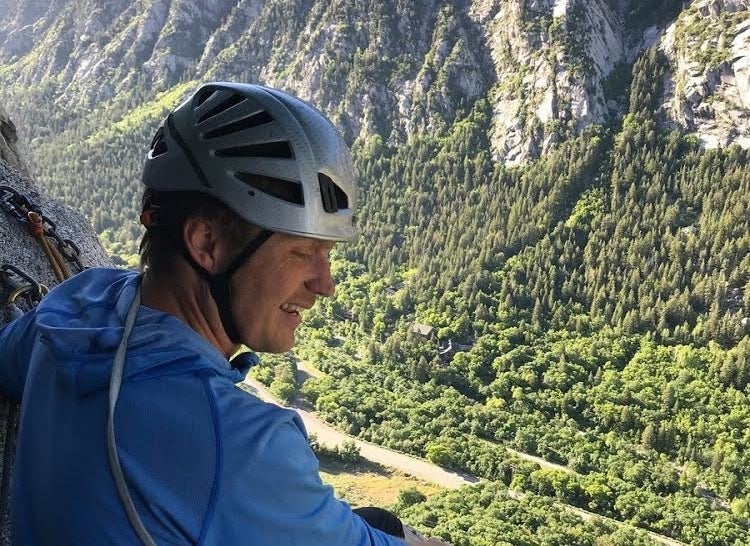 Heading out the door? Read this article on the new Outside+ app available now on iOS devices for members! Download the app.
Attending Outdoor Retailer can often feel like one big industry party, a way for people who mostly think alike to hang out and talk about how much they think alike. Yes, it's a chance to attend seminars about the outdoor industry, learn about advances in technology, and network with colleagues, but at the end of the day, "retail" is right there in the name. Buying and selling products is the ultimate focus. Certain industry players—those who manage our public lands, for instance, or run outdoor nonprofits—are often an afterthought.
The Utah Outdoor Recreation Summit, happening this year on August 26, is a different kind of show. First developed in 2013, it's a way to bring all those overlooked players together for a series of wide-ranging discussions and education, with a little bit of retail thrown in as well.
(Photo: Courtesy)
"It's much more than a trade show, much more than a meetup group," said Pitt Grewe, director of Utah's Office of Outdoor Recreation, which organizes the event. "It's a totally different conversation, bringing in all aspects of the industry, not just the retail side of things."
"Not Your Typical Zoom Call"
The event involves many of the same features of a traditional trade show—panel discussions, meetings, presentations—but with a greater emphasis on the outdoor space as a whole, beyond retail and product. Panel discussions might involve topics like community access to the outdoors, changes to state infrastructure due to the coronavirus, or outdoor recreation's role in healthcare. Brands can meet with Bureau of Land Management leaders to talk shop. Directors from other states' offices of outdoor recreation often attend the summit as well.
"It's great to get the perspective of people who care about the management of people, visitors, and land because that's where a lot of value comes," said Grewe. "Many of the hard questions we have or the hard problems we're trying to solve come from outside the retail side of the industry."
Rather than the typical three days, this year's summit will be a one-day event held at the Utah Valley Convention Center. Although there will be a small, in-person component, the event is primarily virtual, with tickets priced at $65 to reflect the change. Although there will be keynotes and breakout sessions streamed live, attendees will also get access to pre-recorded panels, which they'll be able to share and circulate for weeks to come. Socially distanced watch parties are encouraged and all sessions will incorporate time for questions and discussion. Grewe's team is also working on a way for solo, virtual attendees to network that doesn't involve handing out people's data.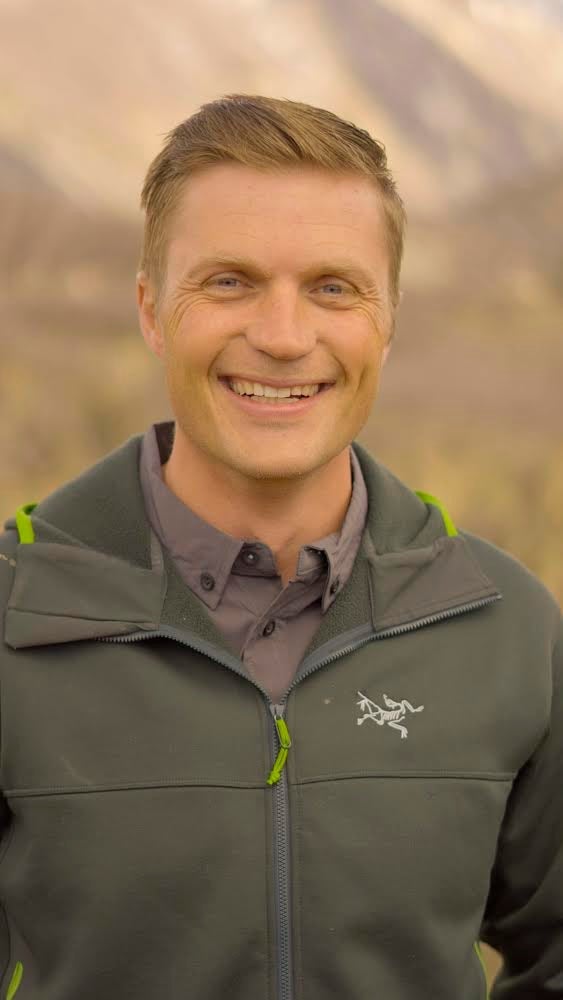 "We want our sessions to be shareable, not your typical Zoom call," said Grewe. "We're going to be talking about topics that are very applicable to what's going on in the world right now and specifically in the outdoor industry."
Outdoors Together
The theme of this year's Summit is "Outdoors Together," a nod to diverse voices and inclusivity in the industry—and a call to protect our planet as one unified force.
"It's easy to get a couple of really good partners and rely on them to be our diversity experts, but we want to make sure it's not always the same four people we're hearing from," said Grewe, noting the summit's range in representation from participating groups and panelists. "Our team is working really hard to make sure we have inclusion coming from all sides and perspectives."
As of this writing, the event features 17 confirmed speakers representing BIPOC or adaptive communities.
Adapting to the Pandemic
Grewe took over as Utah's Director of Outdoor Recreation in mid-March. He entered the job just as the pandemic started to disrupt the industry and the rest of the nation, but says his team was able to pivot quickly and take advantage of the Summit's new virtual format to reach a larger audience. Having worked in sales and marketing for companies like Goal Zero and Petzl—as well at ski resorts throughout Utah—Grewe has seen firsthand how an outdoor recreation summit can bring people together and benefit everyone in the industry.
Although Utah was the first state to create an office of outdoor recreation, there are now 15 across the country. This summit will focus on Utah specifically, but Grewe hopes the audience will include non-Utahns as well, especially considering the state's role as an industry leader.
"It makes sense that we're the first state, the first office to try this virtually, and hopefully we're successful and it sets a standard for other states," he said.
Offerings
At this year's show, the Utah Office of Outdoor Recreation plans to provide a ton of content across a range of subjects. Some breakout session topics include:
Care and Management of Volunteers
Economics of Dark Sky Communities
Historical and Cultural Stewardship on Public Lands
I Have an Outdoor Product, How Do I Get It to Market?
Increased Use of Trails and Outdoor Rec Infrastructure During COVID-19
International Business and Optimizing Supply Chains
Locals, Tourists, and Different User Groups: How We Can Be Outdoors Together
Our Recreation Future: Passing Recreation to the Next Generation
Outdoor Recreation's Role in the Healthcare Continuum
Prototyping Your Outdoor Product
Sexual Harassment and Gender in the Whitewater Rafting Industry
Transportation Near Public Lands and Recreation Areas: Relationship Between Livable Communities, Active Transit, and Fair Access for All to Recreation Opportunities on Public Lands
Urban to Rural Outdoor Recreation: Challenges and Best Practices
Using Data in the Advocacy for and Management of Recreational Outdoor Leadership
Visitor Management Strategies: Impacts and Inclusivity
Wheelchair Access on Public Lands
"We want to get these conversations going and continue to grow the voice of the outdoor industry and outdoor recreation at a national level," said Grewe.
If this year's virtual event goes well and provides a roadmap for similar meetings in the future, that goal might be closer than ever.
Trending on Outside Online