Outside Business Journal
Show Time: How to Optimize Your Trade Show Strategy
A lineup of seasoned retailers share their tips for ensuring trade shows—from regional ones to the big OR—are efficient, productive, and even fun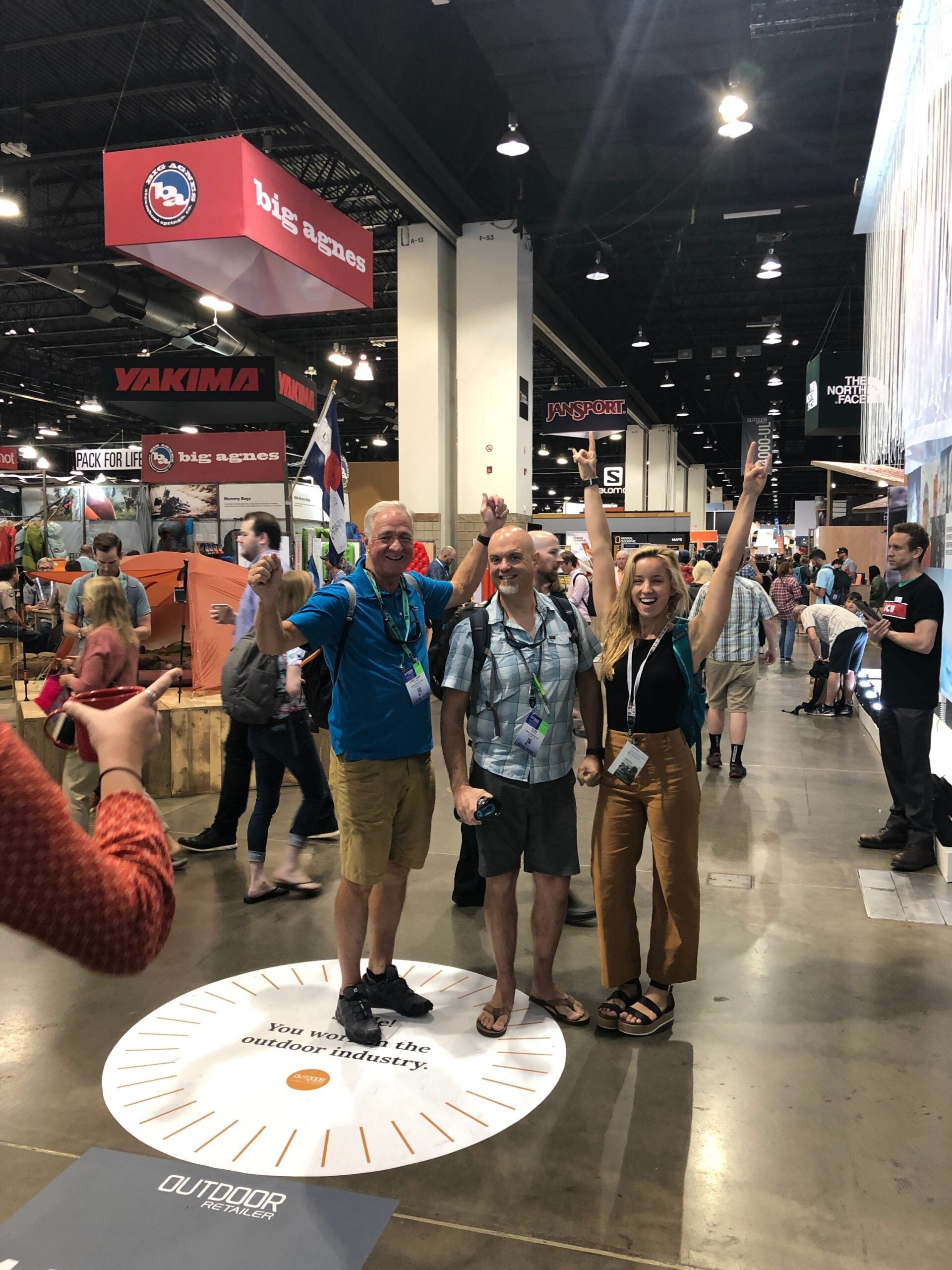 Heading out the door? Read this article on the new Outside+ app available now on iOS devices for members! Download the app.
As retailers, we all choose our own buying adventure, beginning with what shows we elect to attend. Shows are, of course, a key part of specialty retail business. They are efficient places to see key vendors, nurture relationships, partake in learning opportunities, and so much more.
But there are substantial hard costs that come with attending trade shows—not only the travel expenses, but also the cost of keeping the store staffed and running while key players are traveling.
More than ever—with so many different shows crowding the calendar—retailers need to take a hard look at the ROI of each show, and craft a deliberate show strategy that suits their business goals.
To get an overall sense of trade show best practices, we polled a group of successful outdoor retailers and a few brand reps to understand how they plan their show strategies for maximum impact and minimum cost.
Choose Your Trade Shows Wisely
For stores with multiple locations, it makes sense to go to multiple shows as there is more volume of product to buy and a larger buying team. High Country Outfitters with four doors in Georgia, sends teams to as many shows as it can, including Outdoor Retailer (twice a year), Surf Expo (twice a year) 360 Adventure Collective in Greenville (three times a year) and Grassroots Connect (twice a year).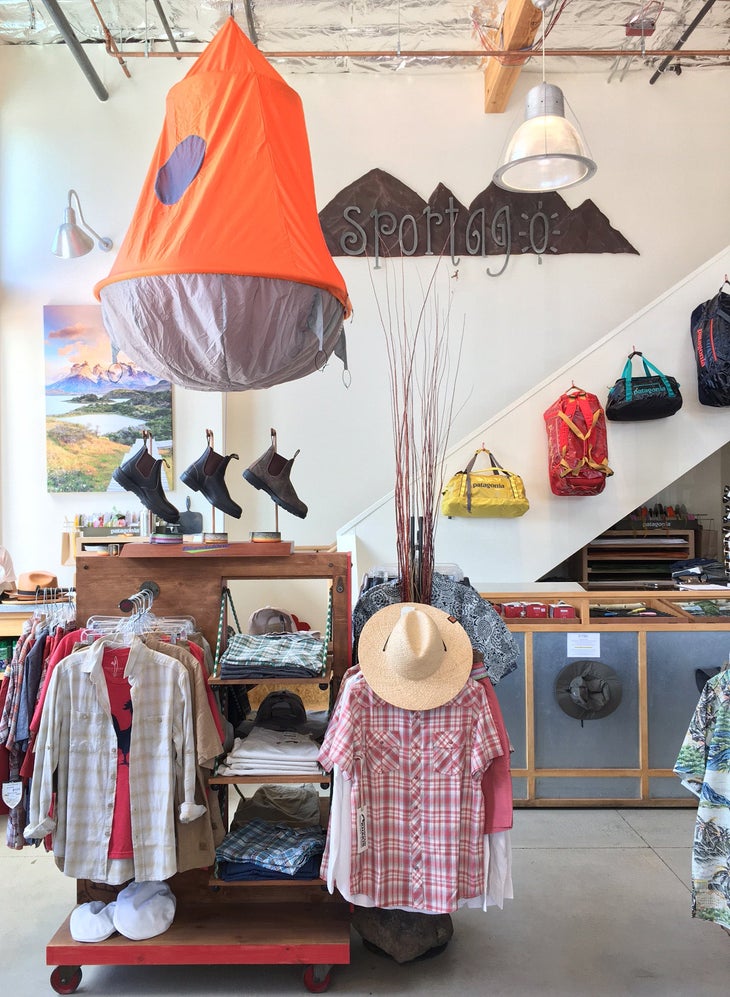 For the much smaller, one-door store, Sportago, in St. Helena, California, owners Chris Patrick and Ahren Trumble handle the buying together and traditionally only attend Outdoor Retailer (both summer and winter) plus a few non-outdoor endemic shows like Contemporary Apparel and Accessory Trade Show and Magic. Patrick and Trumble choose Outdoor Retailer over regional shows despite increased travel costs, because "it's a one-stop shop that allows us to see the lines we already carry, plus scout for new brands," said Trumble.
But the recent show turmoil has left Sportago struggling to see lines before due dates. Trumble said that vendor deadlines used to be much later—in line with the January OR show. "Thanks to efforts of our reps, we saw a couple of our key lines earlier as it was important to get those early buy terms, but for the most part, order deadlines were after the January show." It wasn't until the creation of the November show (which happened only once in 2018) that vendors started rolling back their deadlines into December or early January, he said. As a result, Trumble plans on heading to Sacramento for the Western Winter Sports Representatives Association (WWSRA) for Sportago's fall 2020 buy.
The team from Outland USA in Tennessee, an online-only store that's in the process of building out its first brick-and-mortar space, also chooses OR. Instead of going to other shows in addition to OR, Outland USA invites reps to come to them for line showings. Senior buyer Danny Weisman said they've even built an apartment on the property so reps can stay the night when they come through town and spend a little more time showing buyers the complete lines. "We love having the reps come to us at our headquarters. This quality time helps create closer friendships, plus allows us to extend some hospitality."
Pro tip: Ask your established accounts to come to you for line showings, especially for bigger lines that take up a lot of bandwidth at shows.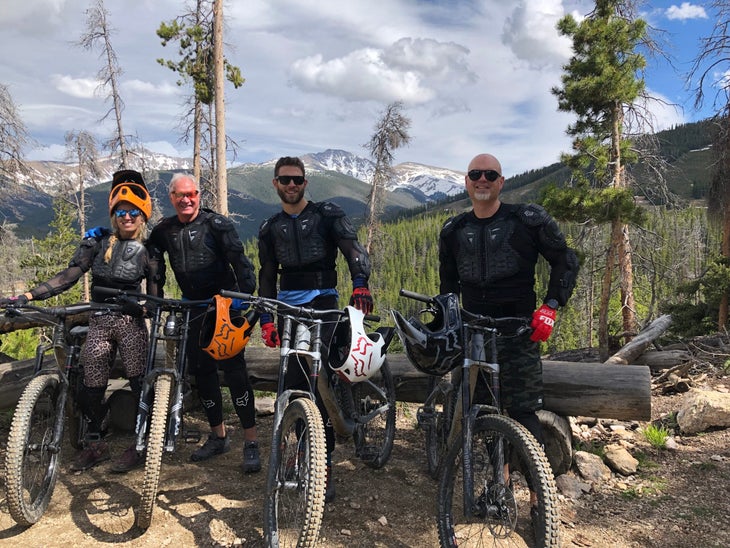 Allocating Staff to Trade Shows
How many staffers should you send to each show? This is also a key question that not only impacts your budget but also your ability to keep the shop running smoothly during show time.
John Sloan from High Country sends four to ten staff to each show, depending on the season, the location and size of the show, and staffing needs back home. "We like to give our managers a voice and the ability to bring in great products," he said.
For High Country, trade show trips are coveted and have become an incentive for managers. "The shows are great team bonding time and we try to build in days before or after the show for getting outside to play together," said Sloan.
Sloan also pointed out the importance of diversifying the buying team. "When you have one person doing all the buying, the product selection only fits one person. We try to bring in different personalities and mindsets so that our buy appeals to many different types of people."
Matthew Chilvers, founder and owner of Outland USA, attends the show with all five of his buyers, who book up solid. Because of this, Chilvers is in the process of expanding his buying team so they have bandwidth to look for new brands.
Pro tip: Diversify your team and keep your product selection fresh with the intention of appealing to different types of customers. Ensure there is time built into the schedule for exploration to discover new products to keep your assortment fresh.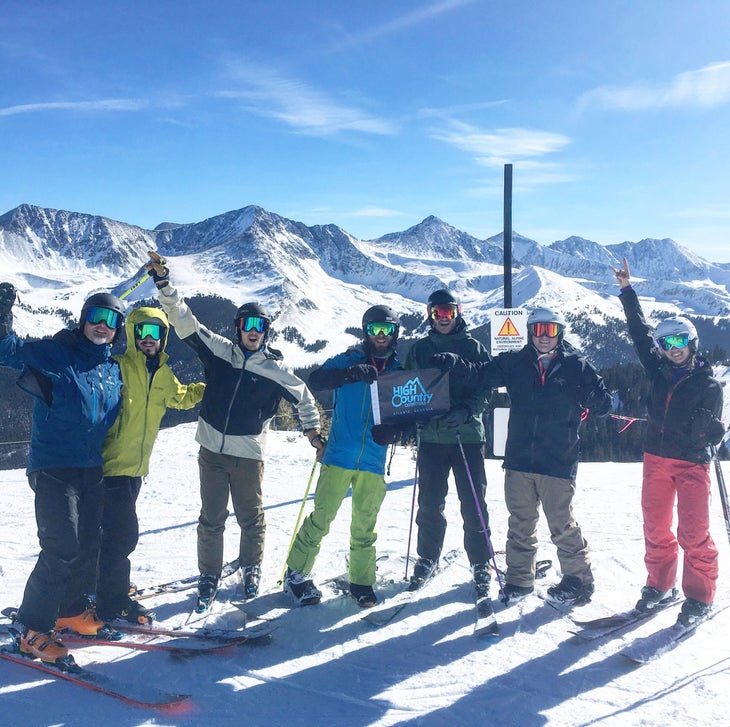 Crafting Your Show Game Plan
Smart retailers know what purpose a show serves before they go. While one show (like Outdoor Retailer) may be focused on discovering new product, another show (like Grassroots or a regional rep show) may be appointment-driven with existing brands.
Fjällräven southeastern rep Buck Rowlee advises his retailers to value the power of discovery. "Buyers are becoming more aware of the importance of having emerging brands and new products. You gotta have your volume drivers like Patagonia and Kühl but you also have to have a curated part of your store that stays fresh," Buck said.
Sloan agrees. High Country uses Outdoor Retailer and Surf Expo purely as exploratory shows. Sloan said they have a rule: "No meetings at OR or Surf Expo. We are not there to look at existing accounts, we're there to find new stuff."
High Country was recently accepted into Grassroots Outdoor Alliance (GOA), an organization dedicated to the health and growth of the specialty outdoor retail business, and Sloan is excited for that show because it will help him build relationships with both existing accounts and new brands. Because Grassroots Connect is a pipe and drape show with appointments strategically scheduled by GOA, the time with brands is more intimate and focused, good for fostering meaningful conversations. GOA also builds in time for networking with other specialty retailers to build a support system of friends and colleagues.
On Running region sales rep for the Carolinas, Stacy Chick, said it's important for retailers to take advantage of discount and term opportunities at shows. "I want to use show time to work one-on-one with my retailers to truly help them save money and drive sell-through with innovative marketing partnerships."
Often buying teams are too booked to attend the education sessions at shows. But Sloan asserts that sometimes the valuable information gained at those sessions "makes the whole trip worth it." He explained, "It's rarely ever one single idea that changes the way we think or conduct business. It's a collection of small things we learn that helps keep our buying tools sharp. It always comforting knowing the buying team is continuing to learn and listen to new ideas and strategies."
Knowing buyers schedules are crazy, GOA sets aside the first day of the show for retailer education so everyone can take advantage of the learning opportunities without rushing to appointments. But even at OR shows, which integrate education throughout all three days, Sloan empowers his team to attend at least one education session to gain new skills.
Shows like Outdoor Retailer are great places to share your store's strategy with your brands, contended Sloan. "I use this time to educate brands on our business and our goals and ask them how they can help us through marketing support, terms, etc. In the end, brands want to help us help them grown, so it's important to have these big conversations face to face. Trade shows are perfect for these interactions."
Pro tip: After each trade show, schedule a staff meeting—or better yet, a staff happy hour—so the show attendees can share what they learned with the rest of the staff. Have each attendee present a few key findings. It not only holds people accountable for their time away from the store, it helps the rest of the staff feel like they're being looped in, even if they don't get to go. And don't forget to bring swag and magazines back to the store staff!