Outside Business Journal
The X Games Has New Owners. Here's What It Means for Fans of Action Sports.
We interviewed Steve Fliser, the new CEO of the X Games, about his vision for the annual summer and winter extreme sports competitions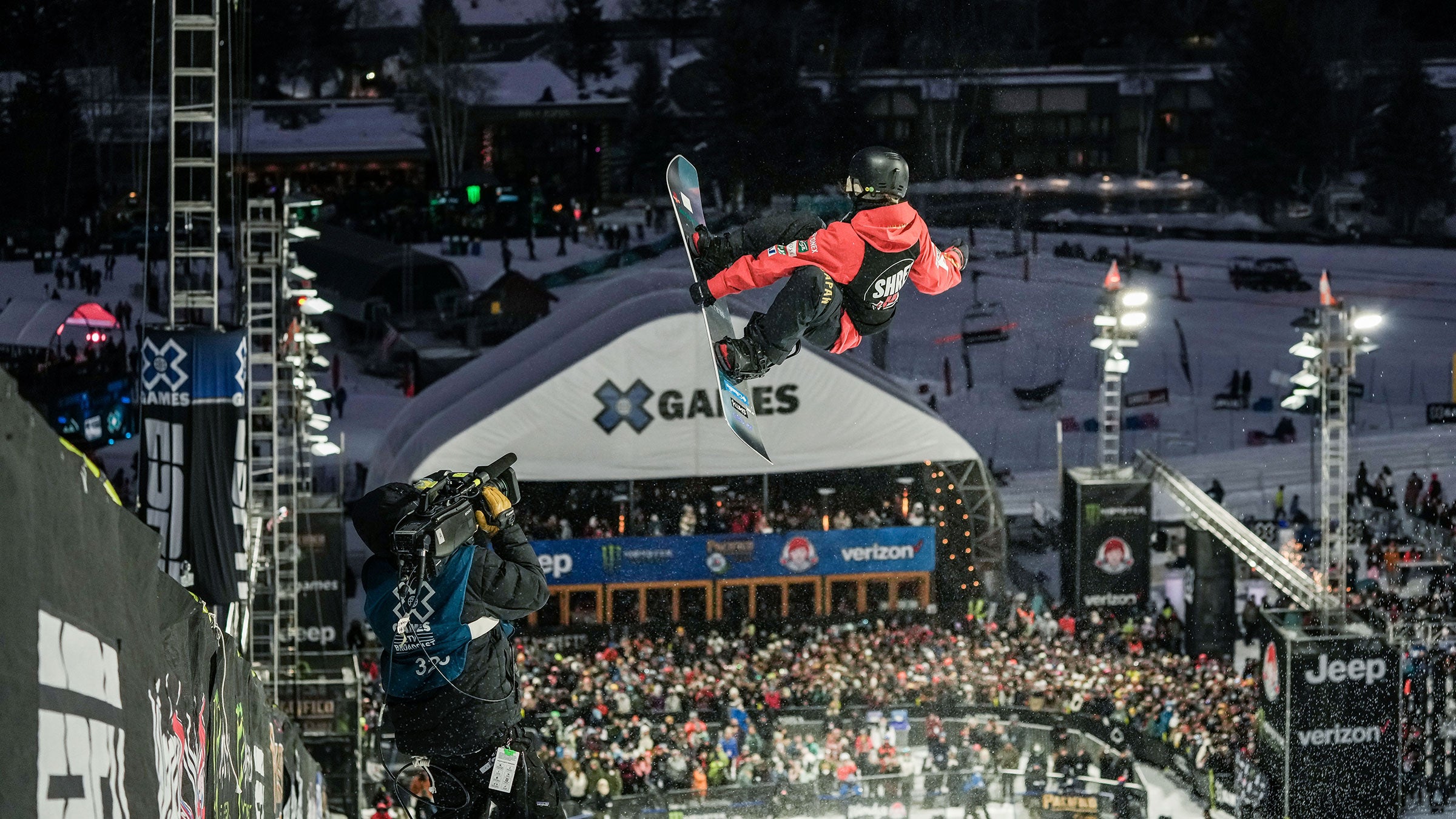 Tamara Susa / ESPN Images
Heading out the door? Read this article on the new Outside+ app available now on iOS devices for members! Download the app.
The X Games have helped define action sports for an entire generation of Americans, and over the past two decades the summer and wintertime events have helped launch athletes like Shaun White, Lindsey Jacobellis, and Travis Pastrana to mainstream fame. Last week, the X Games announced major news: broadcast giant ESPN sold a controlling ownership stake in the event to a New York City private equity firm MSP Capital. The firm appointed a new CEO, Steve Fliser, who joined the group from Twitch, the streaming platform for video games. Skateboarding legend Tony Hawk is joining as a brand steward.
Under its new ownership, the X Games will continue with ESPN as a television broadcast partner, but it will seek a new partner for online streaming.
Mergers and acquisitions like this have an outsize role in the sports we follow, but actually understanding how an ownership change will impact an event or team isn't always easy. Executives tend to speak in jargon-filled language, and their plans for growth and change are sometimes buried in paragraphs of platitudes. We recently spoke with Fliser about his plans for the X Games, who was very open about his short-term plans. We've done some translating and adding of perspective to frame Fliser's vision in the requisite context.
This conversation has been edited for length and clarity.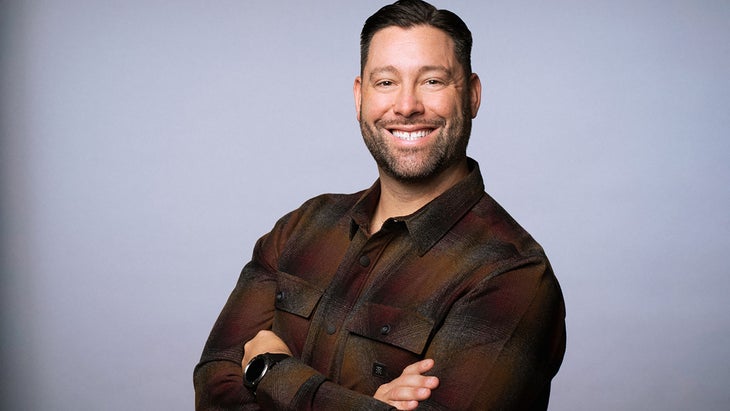 OUTSIDE: When you look at the X Games right now, where do you see the most opportunity for growth?
STEVE FLISER: Beyond the anchor ESPN television broadcast, we want to deliver the content to a much wider audience. In talking with a lot of people at skate shops and around towns—even friends and professional colleagues—everyone asks, "Where can I find it? Is it still on?" I think that's the opportunity for us to really get that distribution and drive awareness. That is the first part of the equation. And then the second one is really to create and expand the schedule. The X Games over the years has done an incredible number of events, both the big tentpoles—the Winter and Summer X Games—and also a lot of other smaller events. We want to build out that schedule to operate events locally and across other regions around the globe. I could see us leaning more into events that are about culture and not just competition.
Why this matters: A dwindling number of Americans under the age of 50 actually pay for cable TV anymore, and the coveted 18-to-34-year-old demographic is comprised almost entirely of cord cutters who only watch streaming services like Netflix or Disney+. This is a huge hurdle for the X Games, which is currently broadcast on ESPN2, ABC, and the broadcaster's streaming service ESPN+, which has fewer than 30 million subscribers (for comparison, YouTube has 2.1 billion daily users). In retaining the digital rights, MSP Capital can find a new online streaming partner for the X Games, and our guess is they are looking for a company that is more relevant to young viewers.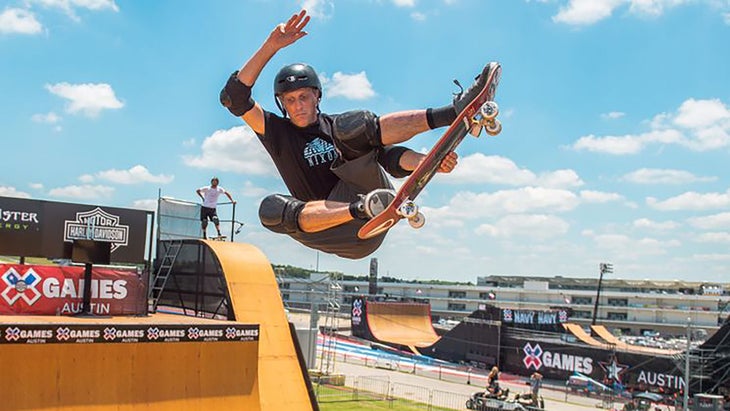 What would a culture-driven event look like?
There's always going to be some level of competition, but these events might not have as much on the line. Having worked in video games and e-sports for the last few years, there are events that are more "casual competitive" that we could follow. How do we build out a community event that's almost a throw-down in a local community or city? It's probably not going to happen in a stadium, but more like at a skate park or at the local mountain, and it's more of a pickup basketball-type event. There's competition and there are stakes, but we surround it a little bit more with kind of that swagger, and we do it in an organic way for the community.
Why this matters: "Community cultivation" is a buzzword in sports and media right now, as event organizers (and even magazines) realize that you can't just slap your product on TV or the internet and expect new fans to discover and like it. Instead, fans are more likely to patronize your event and content—and share it on social media—if they have some type of personal connection to it, through an athlete they know, a location they recognize, or some other affinity.
You are retaining ESPN as your linear TV broadcast partner, but searching for a new streaming broadcast partner. What are you looking for in a streaming platform?
The big thing for me, especially fresh out at Twitch, is interactivity, especially with a digitally native audience that will likely be part of our core. We want fans to feel like they're not just watching a one-way broadcast, but feel like they are part of the broadcast. And both Twitch and YouTube have entire teams dedicated to thinking about how people interact during live experiences. Both have live chat rooms; they have interactive features; there's plenty more to unlock to make an engaging viewing experience, which is really exciting. So that's first and foremost; the second one is going to be just really wide, wide reach.
Use the open area to your advantage to catch the tarantula!! #acnh #AnimalCrossing #AnimalCrossingNewHorizons pic.twitter.com/CeozraDaJf

— PKMNcast (@pkmncast) March 22, 2020
Why this matters: As Fliser indicates, Twitch has revolutionized broadcast in some important—and probably permanent—ways. Fans tune in to watch someone play a video game, and then join a community chat room where they can offer gaming advice to the player in real time, or just critique the play and have conversations about what's happening on the screen. These communities can compete with each other for perks or even cash, and each community is a goldmine for advertisers. With action sports attracting a younger demographic, the X Games could be a compelling test case for interactive broadcasts, where fans communicate with each other in real time during an event. Imagine some fan telling Tony Hawk that he did a trick wrong. But there are other challenges to this—because of the interactivity, Twitch and others deal with a lot of complex technical challenges that old-school broadcasters don't, such as moderating hate speech and protecting minors.
How important is community interactivity compared to a rights fee when assessing a streaming service?
We talk about this a lot. There's such a wide group of people that we want to get to, and we want to stretch the word "broadcast" so we can get the most exposure. In the short-term it's about the widest distribution, and after that we'll iterate forward in terms of what is the right commercial relationship.
Why this matters: The streaming wars between Netflix, Paramount, Disney, Amazon, and other major services has boosted the value of sports, since competitions are some of the only things that people will still tune in to watch live. Amazon recently paid $1 billion to broadcast Thursday Night Football on Prime Video. The X Games could simply choose whichever streaming partner is willing to pay the biggest rights fee—even one like Peacock or Apple+, which have smaller subscriber numbers. From the sound of Fliser's answer, MSP Capital is willing to sacrifice the immediate payday and instead choose a streaming service with a bigger audience and more innovative features.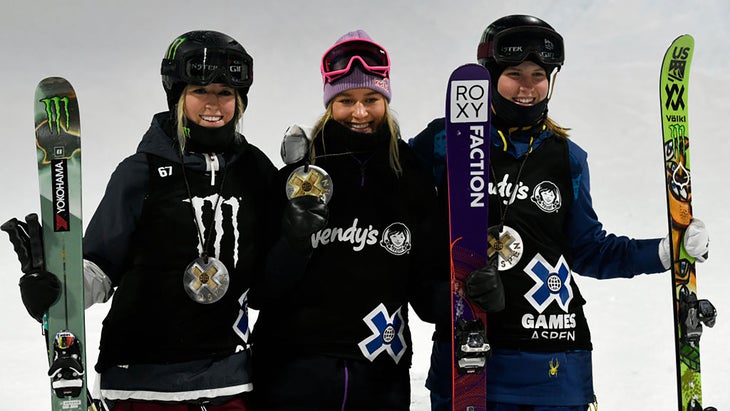 A lot of readers might have a negative reaction to the term "private equity" in terms of ownership, and associate it with consolidation and budget cuts to create profit. How do you respond to that?
While MSP Sports Capital is characterized as private equity, I see these guys as sports investors in a positive sense. I think that everything we've indicated in the last few days will hopefully prove out in the coming months, which is that we're here to invest and help grow the X Games. It is a business, and we have to make money. Ideally we can invest it right back into the property.
Why this matters: Private equity firms borrow cash from institutional investors like pension funds and then buy a property (in this case the X Games), at which point they try as best they can to make it profitable. Sometimes it works, sometimes it doesn't. When things go south, private equity-run companies often see layoffs and consolidation, as the parent company must make debt payments on the borrowed cash. Time will tell whether MSP Sports Capital's acquisition unlocks the true value of the X Games, but from the sound of it, Fliser believes the firm is committed to growth.
Lead Photo: Tamara Susa / ESPN Images